The NFL playoffs have arrived. While season-long fantasy leagues are over, there are still plenty DFS and betting options to consider as the playoffs roll on. 
For the winning teams, these fantasy reactions will take the usual look at how the skill players were used, whether anything was unusual and how any changes will impact the divisional round of the playoffs. For the losing team, it's time to start looking ahead to the 2021 NFL season.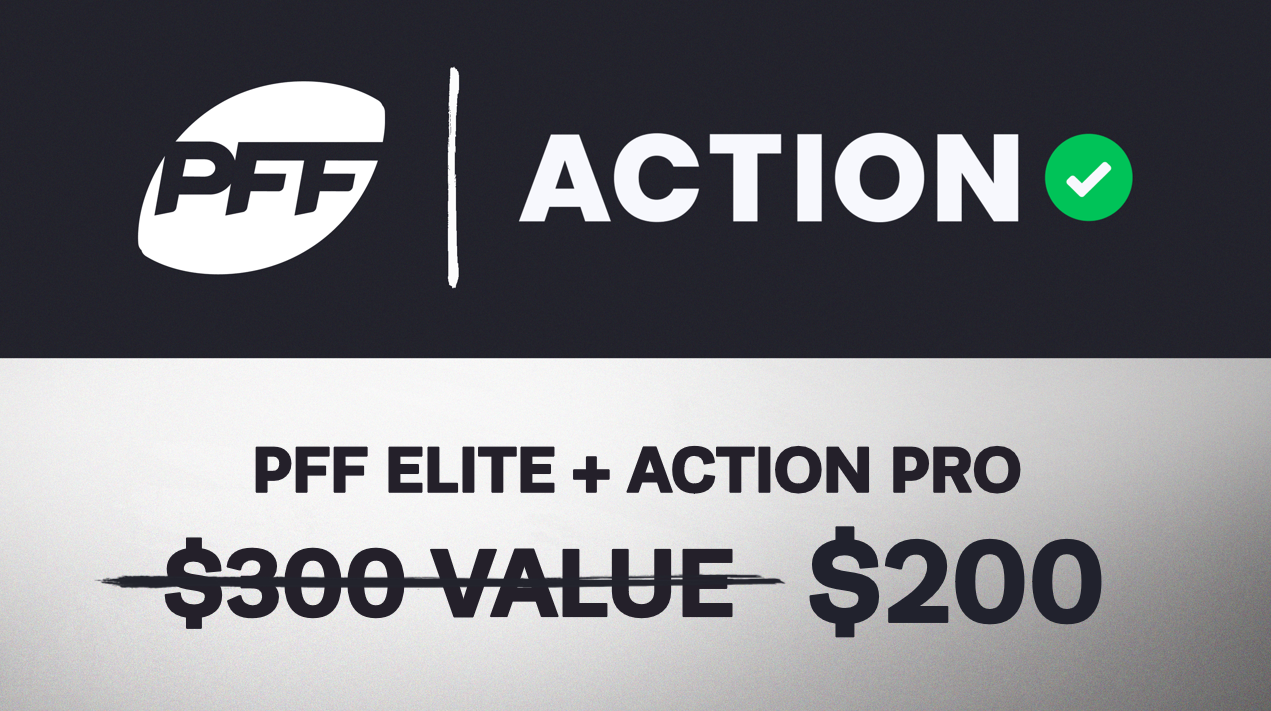 Winner: WR Stefon Diggs, Buffalo Bills
When the Bills win, chances are Diggs had a big day. He was limited all week in practice with an oblique injury, but that didn't stop him from accomplishing his fourth 125-plus yard game in the last five weeks. The one exception was last week when the Bills benched their starters early. Diggs caught six of nine targets for 128 yards and a touchdown in this one. He has a chance to be the fantasy MVP of the playoffs with how well he has played recently.
Returning From Injury: WR Cole Beasley, Buffalo Bills
Beasley returned to the Bills lineup after missing last week with a knee injury and spending most of the week not practicing. This allowed the Bills to use more four-wide-receiver sets than last week, with 18 total plays from that grouping. Beasley played slightly less than usual in 11 personnel, with Gabriel Davis taking over whenever Beasley was out.
Beasley ended up catching all seven passes thrown his way for 57 yards. Davis shined for a few plays, with four catches on a perfect catch rate for 85 yards. I would expect Beasley to play a few more snaps while Davis loses a few snaps compared to today.
Injury: RB Zack Moss, Buffalo Bills
Moss was carted off the field early in the fourth quarter with an ankle injury, and it only took a few minutes for him to be declared doubtful to return. Moss had 21 yards on seven carries and four catches for 26 yards before leaving the game. Devin Singletary was playing the majority of snaps before Moss left despite seeing fewer touches. He took over for the rest of the game. T.J. Yeldon was a healthy scratch for this game, but he will likely be active as the backup if Moss misses next week.
Moss missed three games early in the season, and Singletary played 79.0% of offensive snaps in those games compared to 52.2% in the other 13 games. Singletary will be a much more viable option next week if Moss misses time. Singletary gained 21 yards on three carries and 23 yards on three catches today.
2021 Watch: WR Michael Pittman Jr., Indianapolis Colts
Pittman led the Colts in receiving with five catches on 10 targets for 90 yards. The rookie put up some big numbers for the Colts in the middle of the season but was on a streak of six straight games under 50 yards with no touchdowns. The Colts could see a change at quarterback next year, plus they could potentially part ways with T.Y. Hilton. Pittman's role in the offense is secure for next year — he'll be a mid- to late-round option at wide receiver. This game was a nationally televised reminder of what he can do, which will boost his ADP.
Winner: RB Cam Akers, Los Angeles Rams
The Rams desperately needed Akers at his best with the injuries at quarterback. And Akers didn't disappoint, racking up 131 rushing yards and a touchdown on 28 carries. He added two catches for 45 yards. Akers' runs helped keep some of the Rams' drives going, pushing them into field-goal range enough times to get the victory. Akers will continue to be one of the top options at running back next week.
Injury: QB John Wolford, Los Angeles Rams
Wolford left the game in the first quarter with a neck injury, resulting in him getting rushed to the hospital. As always, we wish Wolford the best in recovering from his injury. He completed 3-of-6 passes for 29 yards before leaving. The Rams' passing game suffered with an injured Jared Goff forced into action. Goff completed 9-of-19 passes. Odds are the Rams will face the Green Bay Packers in the next round of the playoffs, so it will be even more difficult for the Rams' starting quarterback to find success — whoever it is next week. 
Returning From Reserve/COVID-19: WR Cooper Kupp, Los Angeles Rams
Kupp missed Week 17 while on the COVID-19 list but was activated earlier in the week. He returned to his usual role and ended up leading the Rams in targets (9), receptions (4) and yards (78). 
Kupp and Robert Woods accounted for 17 of the Rams' 25 targets. Neither wide receiver had a catch rate above 50%, and they could have a harder time next week. Third wide receiver Josh Reynolds had his two best games of the season in terms of yards against the Seahawks, but he wasn't targeted in the game. Rookie Van Jefferson had received more playing time as the season progressed and played significantly last week with Kupp out, but he didn't receive an offensive snap in this wild-card matchup.
Kupp injured his right knee blocking late in the contest. If he has to miss another game, that would lead to increased roles for both Reynolds and Jefferson, in addition to more slot work for Woods.
Injury Replacement: RB Carlos Hyde, Seattle Seahawks
Rashaad Penny returned to the Seahawks in Week 15 after missing over a year of action. He received more early-down work than Hyde in Weeks 15 and 16, and then Hyde missed Week 17 with injury. Penny showed up Thursday as a limited participant of practice with a knee injury, and he ended up inactive. 
Seattle stuck with a two-man backfield. Hyde played his typical role as the third-down back, rarely playing on early downs. He ended up with five yards on four carries. Hyde is a free agent at the end of the season, as is Chris Carson. It seems unlikely the Seahawks resign Hyde, so this was probably his last game in a Seahawks uniform. 
Returning From Injury: TE Greg Olsen, Seattle Seahawks
Olsen has been dealing with a foot injury that kept him out for over a month late in the season. He played in Week 16 and caught one pass, and the Seahawks chose to hold him out of Week 17. He played a very limited role today and was never targeted. At 35 years old and with a promising broadcast career ahead of him, Olsen may have played his last NFL game. If it was, then I'll speak for all fantasy managers in thanking him for several great seasons throughout his career.
Winner: RB Leonard Fournette, Tampa Bay Buccaneers
Ronald Jones spent all week on the injury report with finger and quad injuries, but he was a full participant in practice all week. He also made it onto the active roster for the game tonight but ended up not playing a snap of offense. LeSean McCoy has also been out with illness, which left the Buccaneers with two backs for this wild-card contest.
Fournette took to the field as the starter, playing the vast majority of early-down snaps as well as all of the third-down snaps. The veteran back ended up with 93 yards and a touchdown on 19 carries and four catches for 39 yards.
Rookie Ke'Shawn Vaughn was the backup, but he fumbled one of his five carries, which limited his playing time.
Fournette's playing time next week will completely depend on who is healthy, as Jones would be the primary early-down back and McCoy would be the third-down back if both are at 100%. Fournette could see anything from this every-down role to a few carries as a backup on first and second downs.
Trending Up: TE Cameron Brate, Tampa Bay Buccaneers
Brate ranked second for the Buccaneers in receiving yards for the game with 80 after catching four of the six passes thrown his way. This is something we could have potentially seen coming, as Brate's run more pass routes than Rob Gronkowski in three straight games now. 
Gronkowski was on the field much more than Brate tonight. But when Gronkowski was in for a pass play, he had to pass block just as often as he ran a route. Brate, on the other hand, played almost exclusively as a receiver.
Gronkowski also didn't catch his only target. It wouldn't be surprising to see Brate out-perform Gronkowski again next week in catches and yards, though Gronkowski remains the better red-zone threat.
2021 Watch: WR Cam Sims, Washington Football Team
Sims barely saw playing time in Washington's offense at the start of the season. He became an every-down starter in Week 7 and has kept that role ever since. And while Sims hasn't particularly been a red-zone threat, he's been more involved in the offense over the last month. 
He led Washington in targets (13), receptions (7) and yards (104) tonight, and this was his fourth time catching five or more passes in the last six weeks. It was also his fourth time with eight or more targets in that period.
Washington definitely needs help at wide receiver this offseason, but there seems to be a decent chance Washington will leave Sims as part of a rotation.