• Five players fit in the top tier in the top 300 half PPR rankings, including the Minnesota Vikings' Justin Jefferson ranking as the top wide receiver.
• Cincinnati Bengals WR Ja'Marr Chase ends up in the second tier rather than the first due to his inconsistent outputs and competition for targets with teammate Tee Higgins.
• The Baltimore Ravens' Mark Andrews is the top-ranked tight end. He and the Kansas City Chiefs' Travis Kelce should both be second-round picks.
• Click here for the rest of PFF's fantasy rankings.
Estimated reading time: 20 minutes
---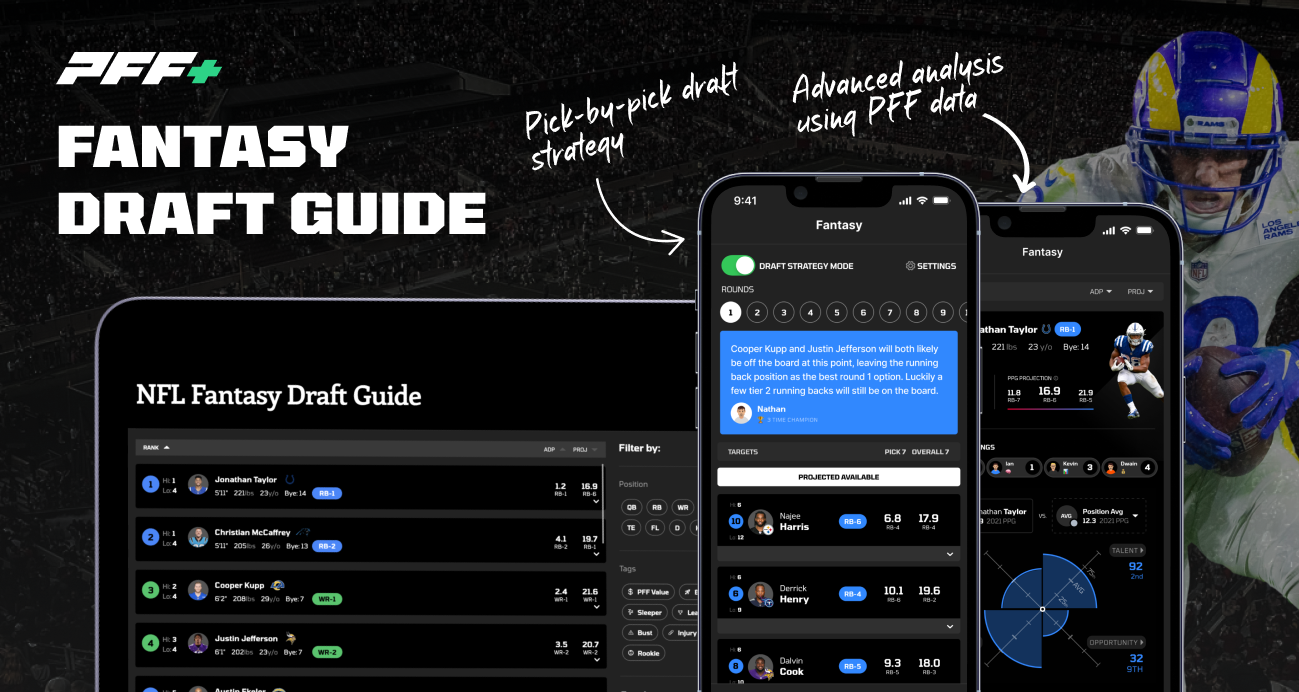 The 2022 fantasy football season is upon us — which means it's time to seriously begin preparing for drafts of all shapes and sizes. As always, it's important to determine not just who the best players are, but also who will get the most opportunities.
The following are my top 300 players in half-PPR drafts, broken into tiers that are based on 12-team leagues.
Last Updated: Sept. 3, 2022
Tier 1
Three of the top five players in this tier have gained over 350 half-PPR points in one of the last three seasons. All three have the same coaches from last year and are expected to have the same role.
Derrick Henry is the first exception. He played only half of last season but would have finished close to Jonathan Taylor had he continued at the same pace. The biggest concern for Henry is that he's at a point where a decline in production is expected. Henry will be 29 years old by the end of the season and has over 1,400 career carries. His 74.9 PFF rushing grade in 2021 was better than only his rookie season.
For fantasy football purposes, this is mostly concerning if the Titans start limiting Henry's workload. Tennessee traded away its other great offensive weapon in A.J. Brown, so Henry's workload should remain among the highest in the league.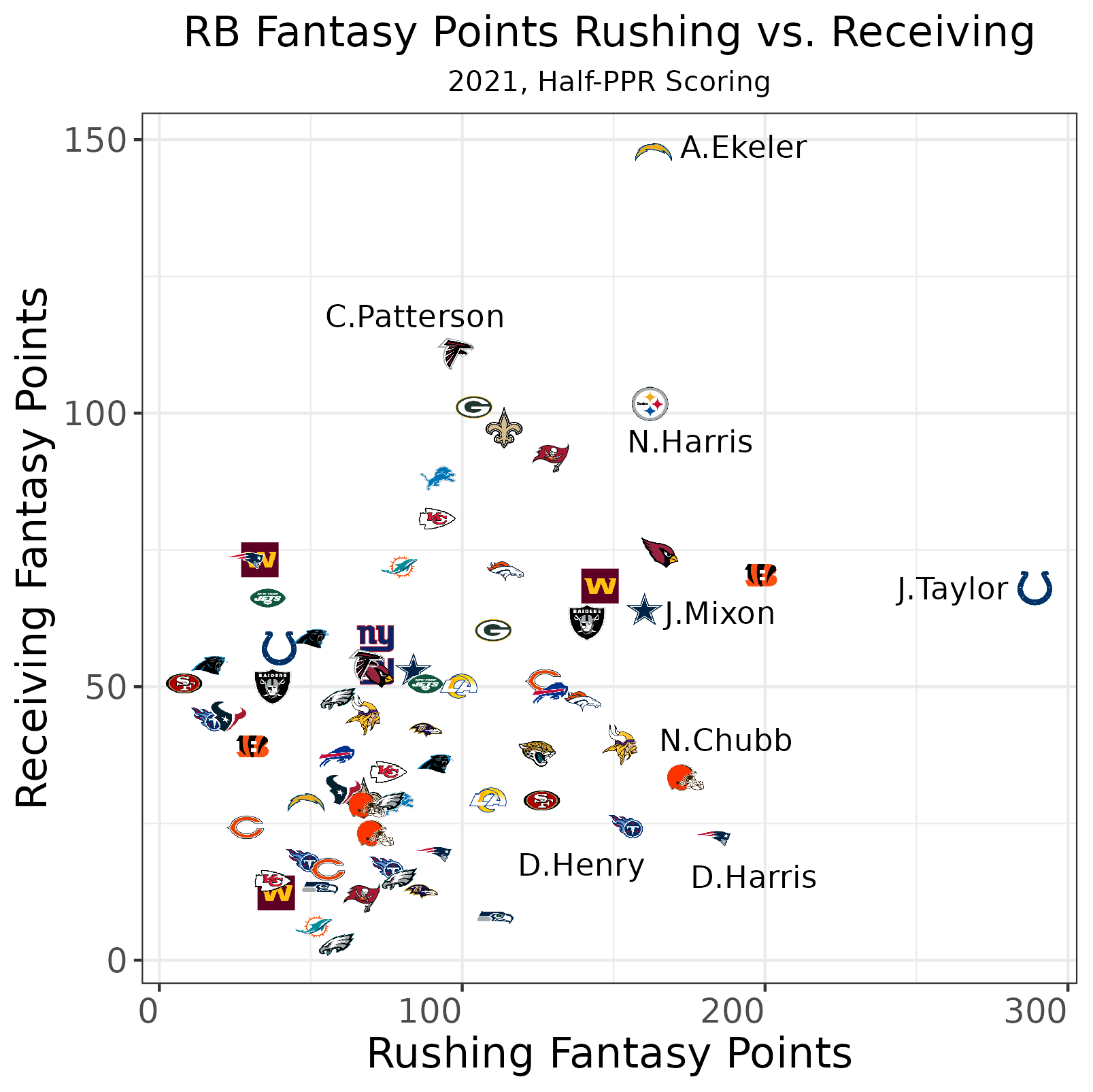 Justin Jefferson is the other exception after finishing fourth among wide receivers in half-PPR scoring last season. He's only 23 years old, so if anything, he should be getting better. And having Kevin O'Connell run the offense should only help him, too. The Vikings were league average in how often they passed last year, but that should be higher this year.
Tier 2