Every year, fantasy football drafters flock to rookies and other young players looking for breakout seasons. They do the same with players who change teams and might find themselves in better situations. This leaves proven veterans as the less exciting option at times, often causing their average draft positions to fall. But these "boring" vets can help push fantasy squads over the top, too. 
The following five players fall into this category: veterans returning to the same role as years past who aren't being priced according to their combination of floor and upside. These players have consistently been fantasy starters, but there is also reason to believe they can put up better numbers this season compared to recent years. These are the types of players who will consistently appear on teams that make the fantasy playoffs and win championships.

---
Click here for more PFF tools:
PFF Betting Dashboard | PFF Fantasy projections | PFF Draft Kit 
PFF Fantasy Rankings  | NFL Premium Stats | Win totals tracker
---
The future Hall of Fame tight end is the most dependable player in fantasy football. He has scored the most fantasy points at the position in PPR formats in each of the last five seasons. If Kelce's fantasy production were cut in half last season, he still would have finished as TE7. He was a top-five fantasy tight end in all but two games he played in last season and top-three in seven of his last eight games.
The scary thing is that the 31-year-old could be even better this season. He has maintained a 25.2% threat rate over the last two seasons when there is no pressure on the quarterback compared to 21.9% with pressure. His fantasy points per route run increases from 0.42 with pressure to 0.57 without it.
Kansas City spent the offseason completely revamping its offensive line, trading for Orlando Brown Jr., adding free agent Joe Thuney in free agency, drafting two linemen and returning multiple players from injury or opt-outs. This should lead to more protection for Patrick Mahomes to throw more passes to Kelce.
Most teams in the NFL added talent at wide receiver in the draft or free agency who could take targets away from their starting tight ends. Kansas City lost wide receiver Sammy Watkins, and its first- and second-string running backs and wide receivers are all players who were on the roster last season. This further increases gap between Kelce and other fantasy starting tight ends.
Kelce should be picked as high as fifth overall in fantasy drafts. In tight end premium leagues, he is No. 1.
Allen quietly ranked sixth in fantasy points per game at wide receiver last season with 17.6 after finishing sixth overall at the position in 2019. He has the third-highest target rate among wide receivers over the past two seasons and the second-most catches. 
Like Kelce, the 29-year-old receiver plays a bigger part of the offense when his quarterback isn't under pressure. And the Chargers' offensive line should be a lot better this season.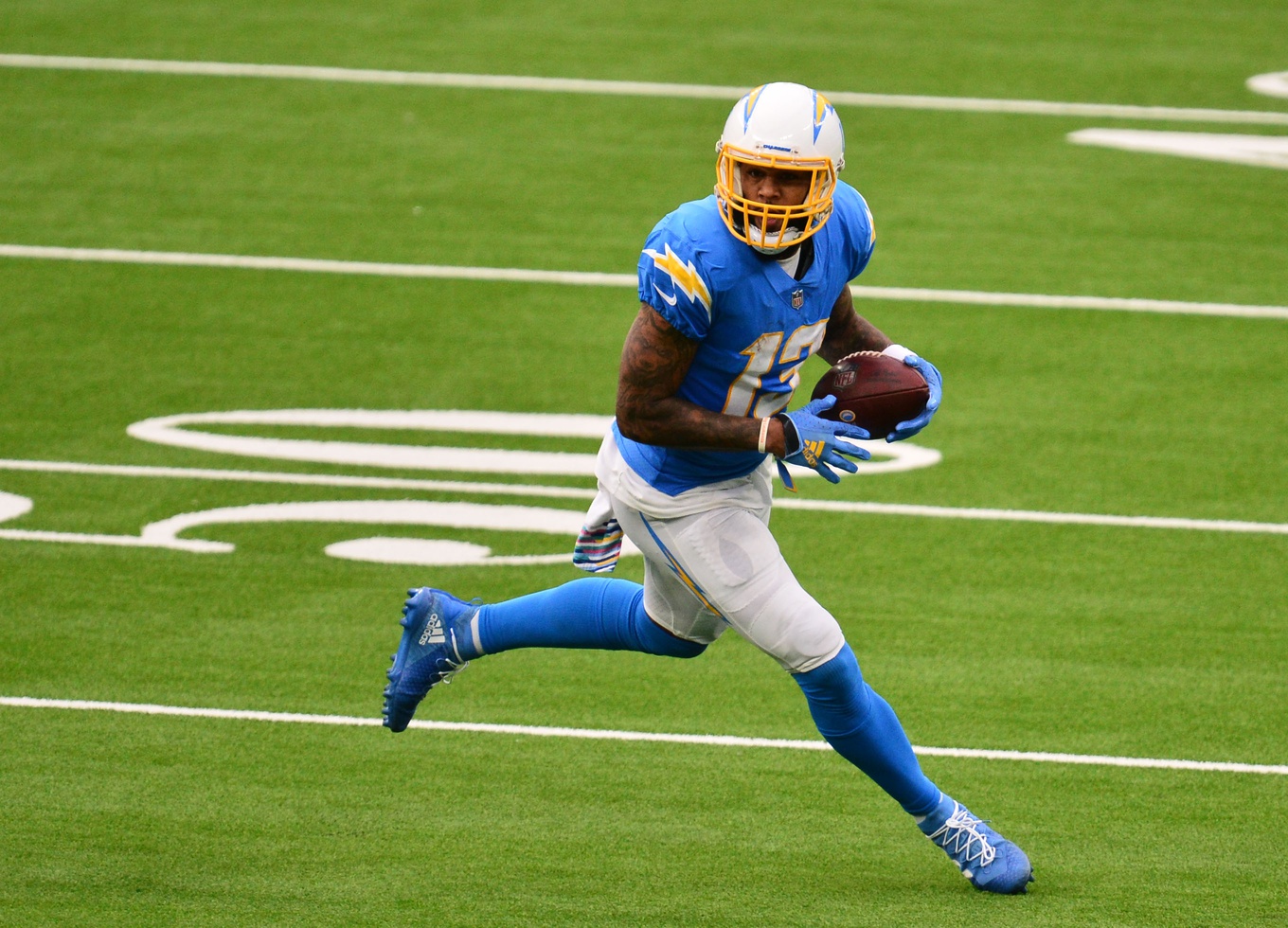 Allen had a 32.3% target share when Justin Herbert wasn't under pressure last year, but that figure fell to 16.5% when he was. Los Angeles used the 13th overall pick on left tackle Rashawn Slater, a player PFF compared as a prospect to Marshal Yanda. The team also added center Corey Linsley in free agency — he was the fourth-best pass-blocking center last year and tops the list over the past five seasons combined. The Chargers also replaced both of their guards with veterans who should be at least minor upgrades compared to last season.
New offensive coordinator Joe Lombardi should also help Allen's production. He was the quarterback coach of the Saints while Michael Thomas was mastering the slant route. Thomas has six more catches on slants than any other receiver over the last two seasons despite missing significant time last year. Allen hasn't run as many slants as Thomas but has the third-best yards per route run on slants (3.97) among wide receivers.
Allen is being drafted in the third round, but he has just as much value as the receivers going in the mid-to-late second round.
Robinson finished as a top-10 fantasy receiver in each of the last two seasons. No player in the league has more targets than his 303 in that time. The only problem is that the Bears offense hasn't allowed him to take full advantage of his target share. Robinson has only caught 72% of the passes thrown his way — the seventh-lowest rate among those with at least 200 targets since 2019.
Robinson is a threat in the red zone, but only 12 of his 28 red zone targets have been catchable over the last two years. Similar to Kansas City, the Bears didn't make any major moves to upgrade at wide receiver or tight end this offseason; if anything, they lost talent after trading away Anthony Miller. Chicago instead focused its efforts at the quarterback position.
Both Mitchell Trubisky and Nick Foles ranked in the bottom-10 in terms of uncatchable throw rate over the last two seasons. At some point, Justin Fields will be the starter for Chicago, and he was the most accurate quarterback in the PFF College era. Robinson could be a top-five wide receiver if Fields' play translates to the NFL in Year 1. Even with Andy Dalton at the helm, Robinson can maintain top-10 wide receiver play.
Carson has consistently hovered around the 12th spot in points per game over the last three seasons, but he currently has an ADP of RB18. There's plenty of reason to believe the former seventh-round pick can either maintain or even beat that mark this season.
Like the other players on this list, Carson doesn't have any added competition this year. The Seahawks are one of only a few teams that did not add a free agent or rookie running back. Carlos Hyde was Seattle's backup running back last season, but he's now with the Jaguars. He played 22% of the early-down snaps and 37% of the third-down snaps in 2020. Other backups on the Seahawks will likely take most of that work this year, but Carson should still carve out a bigger role compared to last season.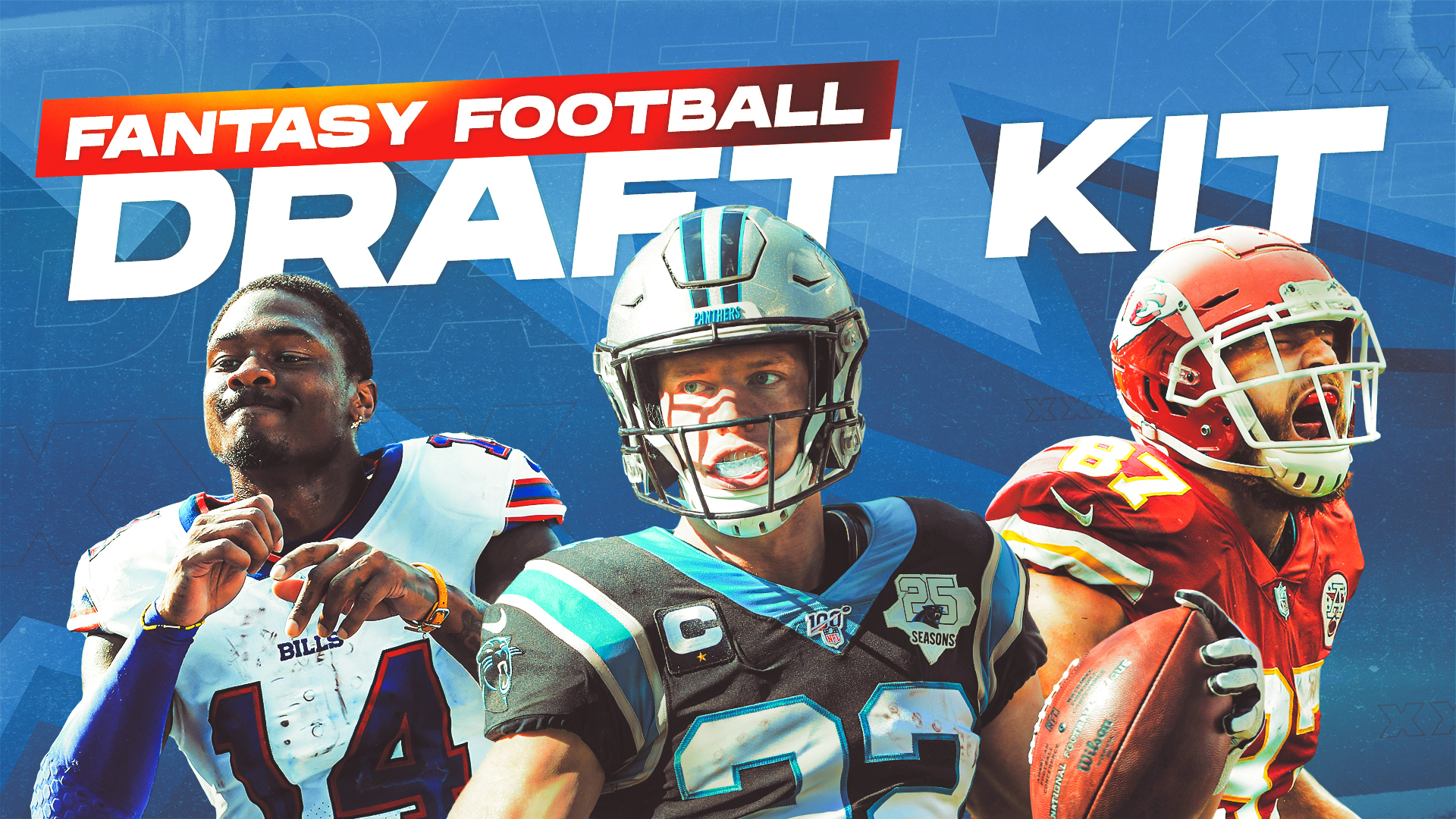 New offensive coordinator Shane Waldron is the biggest variable in the equation. He comes from the Rams, and we've already seen changes to Seattle's offense through two games of the preseason. The offense has played with a faster tempo, which should lead to more offensive plays and more opportunities for Carson to accumulate fantasy points. It has also led to a decreased use of inside zone and power runs. Historically, the kind of running plays Seattle uses hasn't impacted Carson's fantasy performance, but there's a chance it could make him more effective.
The 26-year-old back's ADP has risen slightly after injuries to other running backs, and he remains a steal at the end of the third round. The gap between him and those after him is huge for one reason— Carson will have the vast majority of Seattle's RB workload to himself. 
Brady is a league winner in both real life and fantasy football. He's currently being selected as the ninth quarterback off the board, which could be about right, but there is over a full round between him and the top eight quarterbacks by ADP. He should be in the same tier as the QBs being taken ahead of him, making the seven-time Super Bowl champion a steal.
He had a slow start to his time with the Buccaneers, but things came together late in the season and into the playoffs. Brady ranked 10th in fantasy points per game over the first 11 weeks but increased his production by four points per game, ranking fifth over the last six weeks.
There are multiple reasons to believe Brady can be even more productive in his second season in Tampa Bay. The Buccaneers added Giovani Bernard as the team's new third-down back. Tampa Bay running backs dropped more passes than any other team last season, and that won't be a problem anymore. Tight end O.J. Howard is also returning from injury after starting last season as the Buccaneers' lead receiving tight end and ranking fourth in yards per route run at 2.4. He only lasted four games before suffering a season-ending injury. Those two players add to the best receiving corps in the NFL.
This many weapons might not be the best news for fantasy managers when it comes to choosing the backs or receivers, but it's great for Brady. It's hard to find a top-10 fantasy quarterback who could be a steal, but Brady is currently the exception.