In fantasy football drafts, it's important to keep in mind the risk that accompanies each of your picks. There's no such thing as a truly safe pick due to the nature of football, but some players come with significantly less risk than others. A team with too many high-risk players could certainly pay off, but you're more likely to go belly up if too many of those risks come to fruition. That's not to say you should flat-out avoid risky players, but just be careful to not draft too many of them. As we head into the heart of fantasy football draft season, here are nine players in buyer beware situations.
Holdout situations for both running backs have complicated things for fantasy drafts. As Le'Veon Bell showed us last season, it is certainly within the realm of possibility that one or both players remain holdouts for a significant amount of time. Both Gordon and Elliott are extremely good fantasy options, but there's a careful dance between risk and reward that we have to navigate on draft day.
If you do decide to spend a pick on either player, be sure to have a plan in place in case the worst possible outcome plays out. With Gordon, that plan is relatively simple: Draft Austin Ekeler in the seventh round. It isn't as crazy of a value as James Conner was last year, but unlike Conner, Ekeler has value even if Gordon is on the field.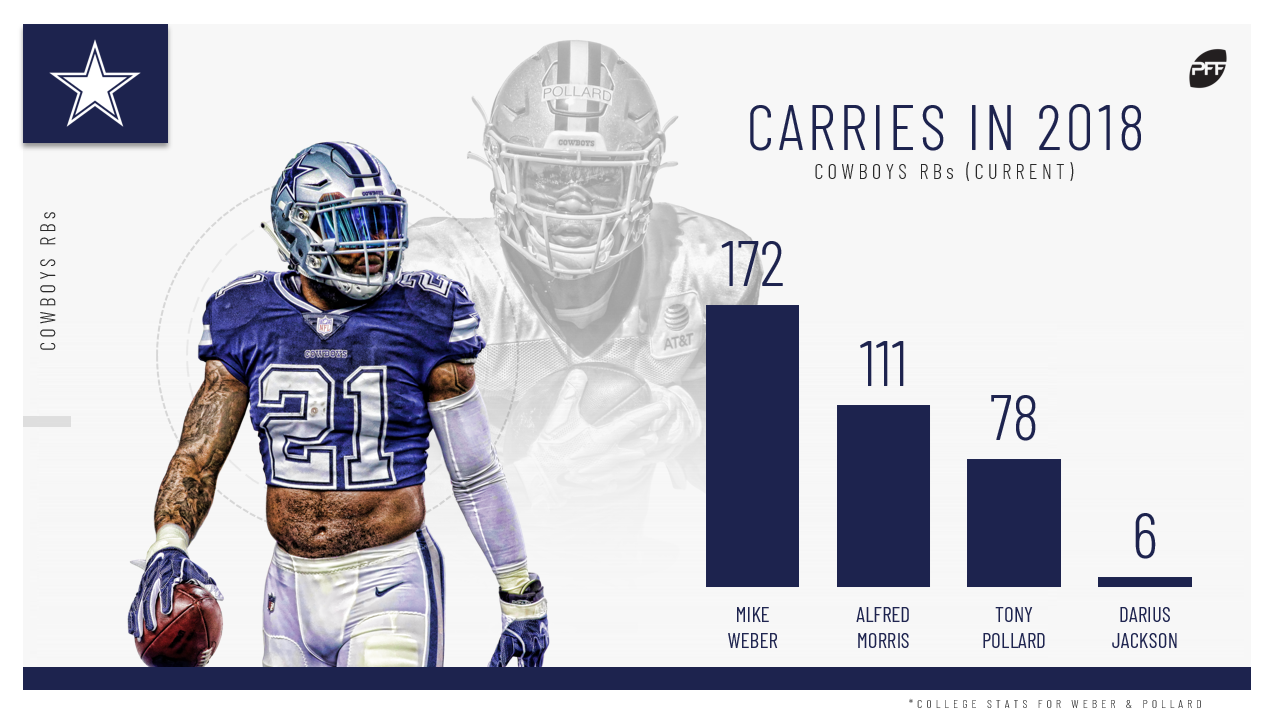 As for Elliott, the waters are certainly muddier. There's a lot of buzz for Tony Pollard, but the rookie only had 139 carries in three years at Memphis. That doesn't sound like a three-down replacement pedigree, but he's certainly being talked up. Alfred Morris is also in the mix along with Darius Jackson and Mike Weber. So we could actually be looking at a committee if Elliott holds out. In that case, you may just want to pad Elliott with safer options in your running back stable as opposed to trying to pinpoint his handcuff.
What an offseason. Brown kicked things off with an unceremonious departure from the Steelers, but that can happen in the NFL. Things really didn't get strange until just a few weeks ago when it was reported that Brown was dealing with frostbite on his feet. Even then, it could have just been a freak accident. But the true icing on this cake was Brown threating to not play if he isn't allowed to wear his preferred helmet. Brown is reportedly back in Raiders camp, but he's also filing another grievance with the league to wear his helmet. The NFL isn't going to back down on that front, so this could get worse before it gets better.
One red flag is passable. Two certainly should give us pause for fantasy purposes. But three within the span of a calendar year is a big-time concern. Sure, we could get to October and all of this could be water under the bridge. But there's also the chance that these red flags are a screaming sign that we should avoid Brown at all costs. Initially, he was penciled in as a second-round fantasy pick, but it's now even getting tough to draft him in the third round.
We've been down this road before with Luck. In 2017, Luck's status was up in the air throughout the preseason and even into the start of the regular season. Of course, he ended up missing the entire year, leaving anyone who drafted him holding the bag. While his current injury doesn't seem anywhere near as bad, Indy is again keeping its cards close to the vest on Luck's status. The good news is we should have at least some clarity on his Week 1 status by the time fantasy drafts roll around this weekend.
Once one of the league's most durable options, Green has suffered a string of injuries that have caused him to miss time in two of the last three seasons. He's also slated to be sidelined for at least the first two weeks of the 2019 season thanks to a foot injury he suffered when camp opened up last month. While Green isn't necessarily "football old" just yet, he is on the wrong side of 30. That coupled with his mounting injury resume is cause for concern this season.
Unlike Luck and Green, there are no injury concerns with Williams. His case is one of expectations possibly not reflecting reality. Sure, there's a lot to get excited about for a running back in one of the league's most explosive offenses. But there are also a few things we can't overlook. Williams is coming off a career-high season in carries with 50 last year. He was certainly dynamic down the stretch, but that is an ultra-small sample size. Williams is also no spring chicken at 27 years old.
We have also heard Andy Reid talk about the potential of a committee backfield in Kansas City. While an RBBC typically isn't Reid's modus operandi, it's tough to ignore the play of rookie Darwin Thompson in the preseason. The sixth-round pick has flashed big time upside and could certainly take touches off Williams' plate. It's tough to consider Williams more than a risk/reward RB2.
There's no talk of an RBBC in Atlanta. With Tevin Coleman out of the mix, it's Freeman's show. So why is he a buyer beware? Freeman is a 27-year-old back who is coming off a 2018 season where he played just two games. While last season doesn't necessarily beget an injury this year, fantasy players should at least file this away in the back of their minds when considering Freeman in fantasy drafts.
One of last season's biggest fantasy disappointments, Fournette has all the opportunity in the world to produce this season. The Jags have essentially nothing behind him with Alfred Blue penciled in as the backup. Better yet, Benny Cunningham's release means we're likely to see Fournette as a true three-down back. That all sounds fantastic, but what we've seen with Fournette in the past makes him tough to trust. There's certainly a chance he outplays his current ADP, but there's also a shot that we see a repeat of last year out of him.
The ultimate buyer beware, Gordon was reinstated by the NFL over the weekend. That marks the fourth time he's been reinstated following a league-mandated suspension. There's no denying his ability on the field, and Gordon showed last season that he can put up WR2 fantasy numbers in New England. But drafting him means you take on the very real risk that he could be suspended again at any time.