While redraft fantasy football season is still a few months away, we're still in the heart of best ball fantasy football SZN. The NFL landscape changed pretty dramatically just a few weeks ago with the NFL Draft, and all of those changes have created opportunities when it comes to best ball ADP. In other instances, the market may be a bit cooler on a player than I am, which again means the chance to get players at a value. So let's take a look at best ball ADP since the NFL draft to identify values in the early, middle and late rounds based on my most recent fantasy football rankings. 
[Editor's note: Subscribe to PFF ELITE today to gain access to PFF's Premium Stats and new Player Grades experience in addition to the 2020 NFL Draft Guide, 2020 Fantasy Rookie Scouting Report, PFF Greenline, all of PFF's premium article content and more.]
Early-Round Values
Julio Jones – ADP: 2.03, Rank: 8, Value: +7
It's always hard to find value early in drafts, but Jones is a solid get in the second round. Sure, the #NeverJulio detractors will be quick to point out his lack of touchdown production, but they'll also overlook the fact that he ranked third among wideouts in fantasy scoring last season. Jones also comes with an enormous weekly ceiling, as he's topped 250 receiving yards in a single game three times in his career. There's isn't a ton of value here, but Jones has a little meat on the bone in the mid-second. 
It makes sense why drafters are slightly down on Fournette. He still has the stigma of his disappointing 2018 season and he hasn't necessarily received a vote of confidence from his team this offseason with the Jags not picking up his fifth-year option. But he is still on the roster and has little competition for touches. In essentially the same situation last year, Fournette racked up 341 touches and ranked seventh among running backs in fantasy scoring. 
Adam Thielen – ADP: 4.04, Rank: 8, Value: +9
Sure, he'll be north of 30 this season, but Thielen is in a prime spot for volume with Stefon Diggs out of the mix. The Vikings did draft Justin Jefferson, but I expect Thielen to dominate the wide receiver target shares. To be fair, Thielen doesn't have the massive weekly ceiling we're often looking for in best ball, but his higher floor will still come in handy to round out your weekly scores. He offers close to a round of value at his current ADP.
David Johnson – ADP: 6.07, Rank: 45, Value: +22
Last year did Johnson no favors, but this is just too low for a guy who has essentially no competition for carries in the Texans backfield. He will split worth with Duke Johnson in the passing game, but as we saw last year, Houston doesn't trust Duke Johnson in the run game. If Carlos Hyde can top 1,000 rushing yards in this offense, David Johnson should have no problem outplaying this ADP.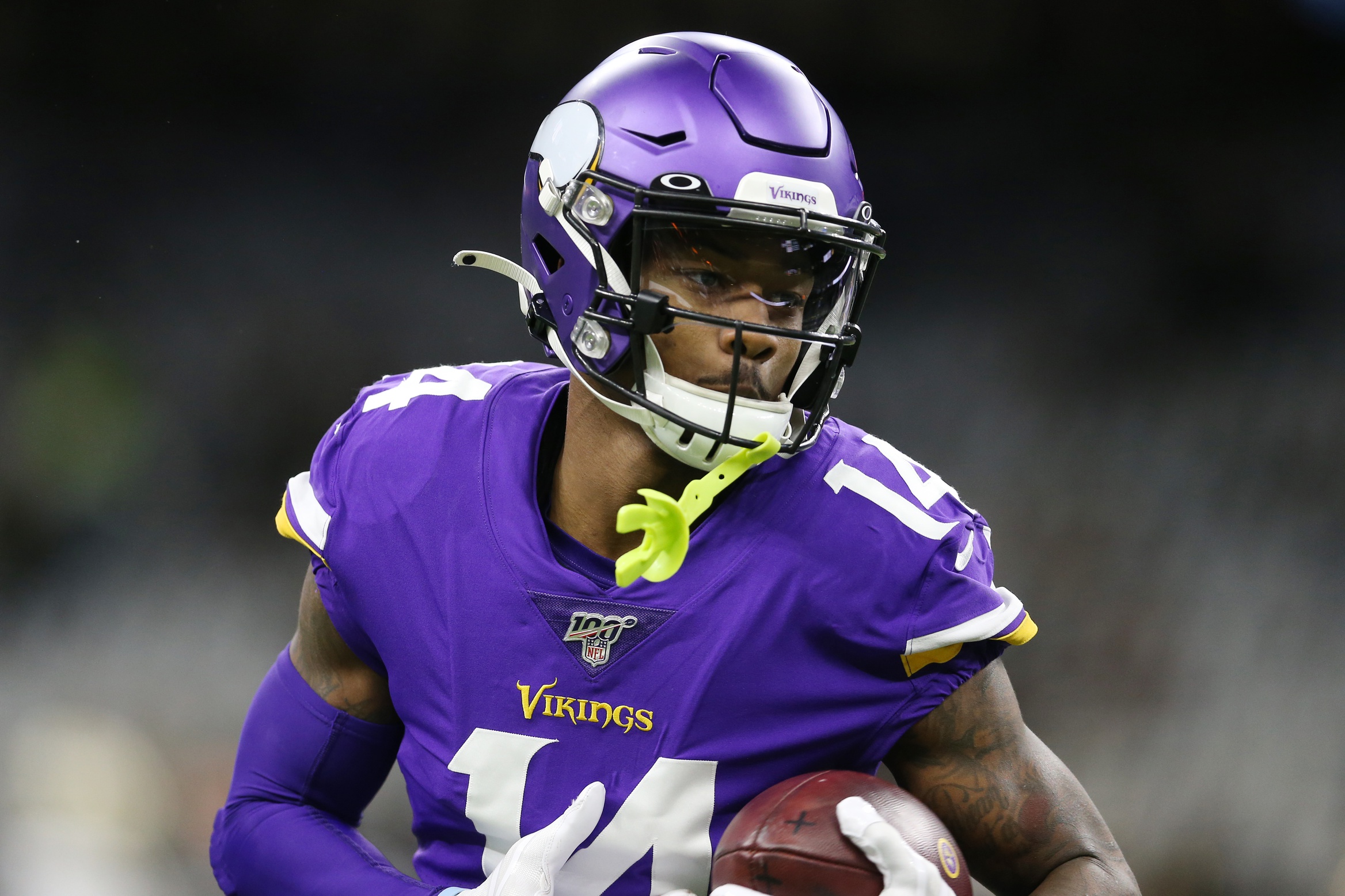 Stefon Diggs – ADP: 6.12, Rank: 54, Value: +18
There's no denying the fact that Diggs didn't land in the most optimal situation for fantasy in Buffalo. But we're looking at him differently in best ball than we are in regular season-long leagues. Diggs doesn't figure to be one of the most consistent options in the league this year, but he does come with major big-play upside. That alone makes him a rock-solid value target in this range.
Middle-Round Values
Terry McLaurin – ADP: 7.05, Rank: 46, Value: +31
The instability at quarterback in Washington certainly puts a damper on things for McLaurin. However, things aren't any worse than they were last year when McLaurin racked up 919 yards and seven scores. His high weekly ceiling is especially appealing in best ball leagues as he could be a top-10 fantasy receiver in any given week.
Deebo Samuel – ADP: 7.08, Rank: 56, Value: +24
Like McLaurin, Samuel is a young wideout with major fantasy juice from an upside standpoint. He doesn't necessarily figure to be the most consistent option on a week-to-week basis, but Samuel does project as the top wideout for the 49ers heading into the season. 
T.Y. Hilton – ADP: 7.11, Rank: 42, Value: +41
This one may have been the most surprising ADP of the bunch. Yes, Hilton is now north of 30 and there isn't a ton of optimism surrounding him for fantasy purposes. But he's still the No. 1 target in Indy and actually has some stability at quarterback in Philip Rivers this season. 
Marquise Brown – ADP: 8.08, Rank: 77, Value: +15
It's no secret that the Ravens are going to run the football a ton, and that offensive approach doesn't lend itself to much fantasy production out of the passing game. But Brown is one of those players who we don't expect to carry our best ball rosters each week. All you really need is a few big weeks out of him to get a return on investment. As he showed last year, he's more than capable of doing so.
Diontae Johnson – ADP: 9.11, Rank: 83, Value: +24
Fantasy drafters continue to sleep on Johnson, who projects as the No. 2 receiver for the Steelers heading into the season. Keep in mind that we essentially have to throw out last year's stats because he barely got to play with Ben Roethlisberger. While we don't necessarily expect vintage Roethlisberger, his presence on the field certainly gives more appeal to Johnson than his current ADP suggests.
Marvin Jones – ADP: 10.03, Rank: 70, Value: +41
Baked into this ADP is almost certainly the idea that Jones is going to miss a few games this season. The Lions wideout has been sidelined for 10 games over the past two seasons. But he's also scored 14 touchdowns over that span. So even with the potential for injury, Jones' touchdown upside makes an appealing target who you can get on the cheap.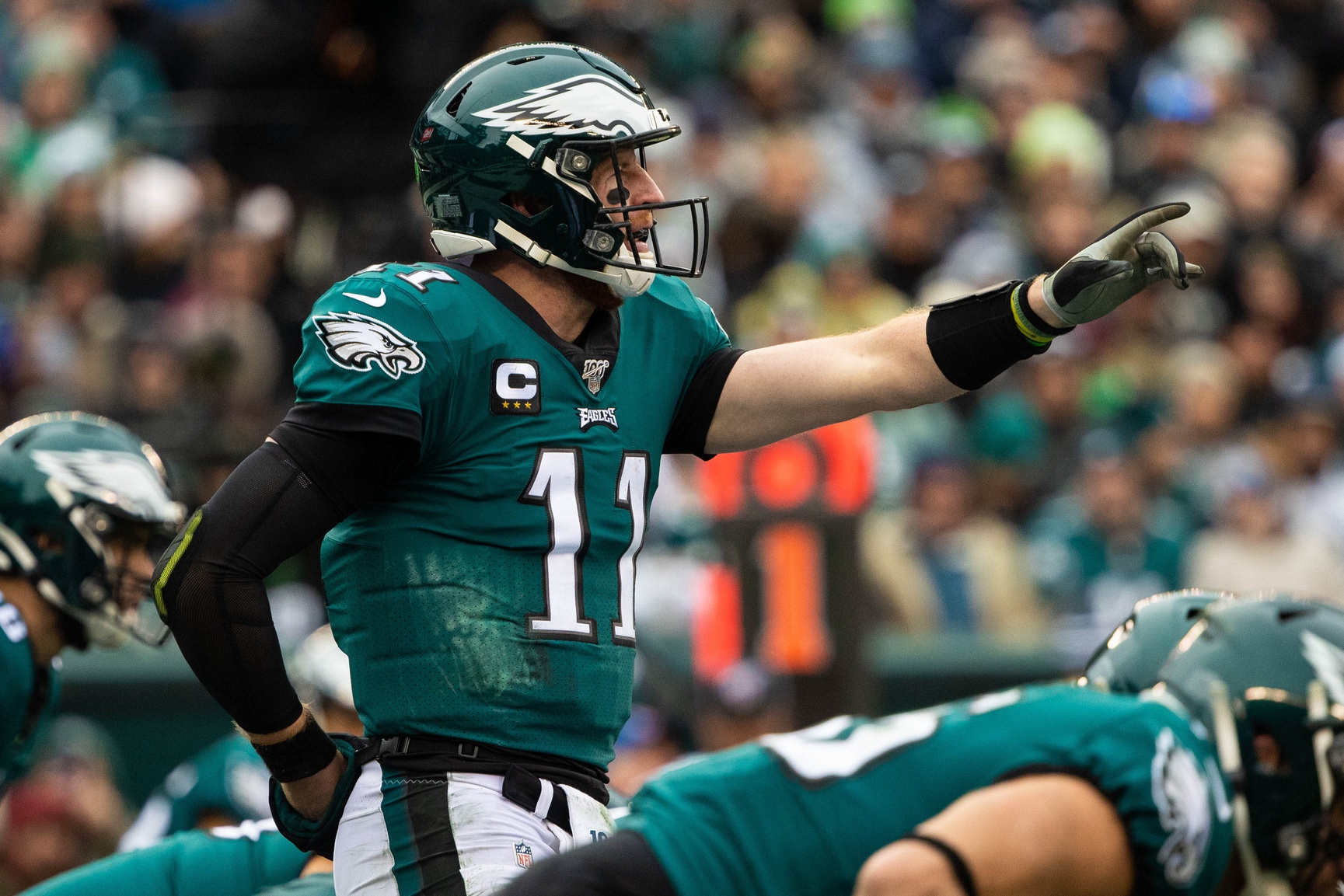 Carson Wentz – ADP: 10.04, Rank: 93, Value: +19
You really aren't going to find any quarterback value in the single-digit rounds, but Wentz is interesting as you get into the 10th round. The Eagles' signal-caller managed to top 4,000 passing yards and finished ninth among quarterbacks in fantasy scoring despite having next to nothing to throw to in the Philly wide receiver corps. Howie Roseman addressed that issue with the addition of Jalen Reagor, Marquise Goodwin, John Hightower and Quez Watkins last month.
Daniel Jones – ADP: 11.07, Rank: 109, Value: +18
Is he going to be the most consistent fantasy option? Heck no, but Jones showed last season that he could be the No. 1 scorer among quarterbacks in any given week. In a best ball, where you're likely drafting three quarterbacks, Jones' massive upside is a major plus to have in your stable.
Henry Ruggs – ADP: 11.08, Rank: 96, Value: +32
Rookie wide receivers are notoriously fickle for fantasy purposes, but we aren't looking for consistent production out of Ruggs. Similar to someone like Marquise Brown, all Ruggs really needs to do is give us a few big weeks and he'll be worth picking in this range.
Matthew Stafford – ADP: 11.12, Rank: 94, Value: +38
Injury cut his 2019 season short, but Stafford ranked sixth among quarterbacks in fantasy scoring over the first nine weeks of the season. He's in a good position to continue those productive ways with a solid group of receivers that includes Kenny Golladay, Marvin Jones and T.J. Hockenson.
Late-Round Values
Anthony Miller – ADP: 12.05, Rank: 116, Value: +21
He may have regressed in the touchdown department last season, but Miller did see a big uptick in targets from 54 in 2018 to 85 last season. He also surged down the stretch with 36 catches over the last seven weeks of the season. The quarterback situation in Chicago is certainly far from optimal, but Miller is dirt cheap at this ADP.
Preston Williams – ADP: 12.06, Rank: 100, Value: +38
His teammate, DeVante Parker, is going six rounds earlier, which means a lot of people forget the fact that Williams actually out-targeted Parker 50-47 over the first eight weeks of the season last year. Williams offers close to the same upside as Parker at a significantly cheaper price.
Ryan Tannehill – ADP: 13.05, Rank: 119, Value: +30
No one expects Tannehill to continue to produce like he did down the stretch last season, but this price tag is just too cheap to pass up. The Titans will remain a run-first offense, but Tannehill still has appealing weapons in the passing game headlined by A.J. Brown. He also offers sneaky ability as a runner.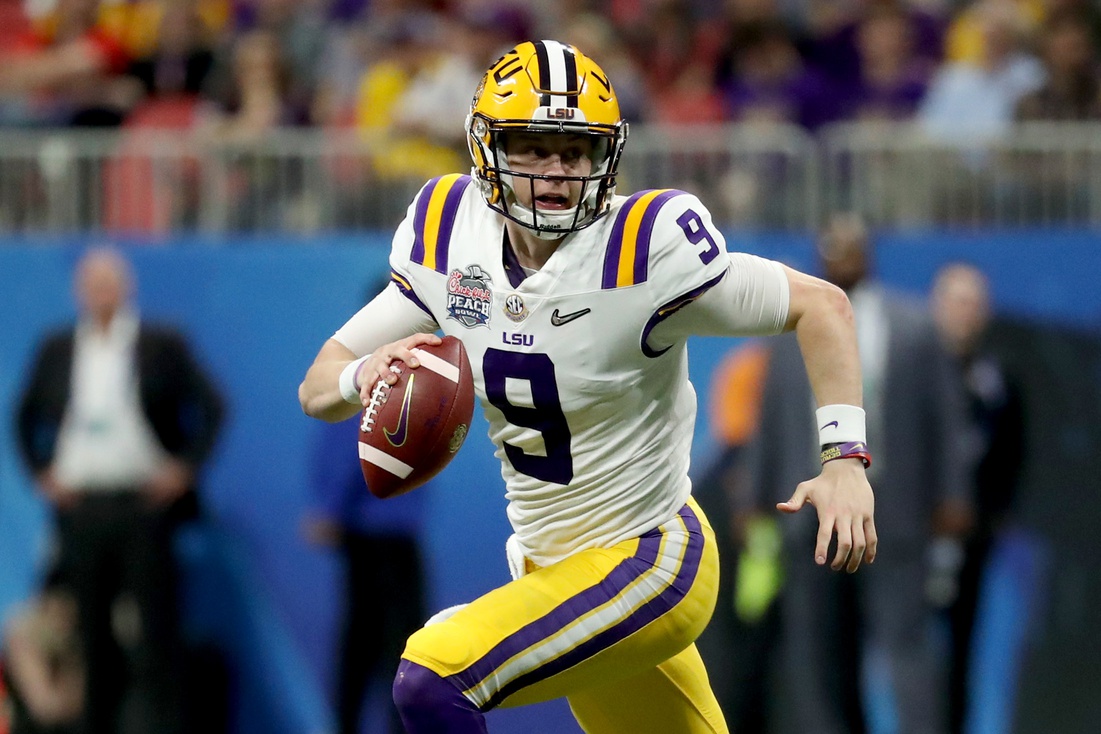 Joe Burrow – ADP: 13.10, Rank: 124, Value: +30
There's no denying Burrow's upside following his massive 2019 college season, but the question is how he'll translate to the NFL. He figures to have a lot of fantasy-favorable game scrips in Cincinnati this season and offers plenty of value as an upside option. 
Justin Jackson – ADP: 14.06, Rank: 135, Value: +27
Seemingly forgotten in the Chargers backfield, Jackson could end up leading the team in carries and is going 12 rounds later than Austin Ekeler. While I don't expect him to completely fill Melvin Gordon's shoes, Jackson has a chance to be one of the biggest values on the board if he's able to hold off rookie Joshua Kelley.
Brandon Aiyuk – ADP: 15.07, Rank: 154, Value: +21
Like his teammate Deebo Samuel, Aiyuk comes in as a solid value at his current ADP. The freakishly athletic rookie figures to slide in as the No. 2 wideout in San Francisco. I don't expect him to be especially consistent, but Aiyuk profiles as the type of player who can deliver a couple big games right out of the gate.
Denzel Mims – ADP: 16.01, Rank: 140, Value: +41
Jamison Crowder is essentially locked in as the top target for the Jets, but Mims is extremely appealing at this price. Like Aiyuk, he's a rookie with a favorable athletic profile. Mims' size/speed combination has him dripping with upside. Better yet, he's essentially free right now.
Parris Campbell – ADP: 17.06, Rank: 129, Value: +69
We didn't get to see much out of Campbell in his rookie season, but the Colts wideout is worth a look at the end of best ball drafts. I expect him to come in behind T.Y. Hilton, Jack Doyle and potentially even Michael Pittman Jr. on the target pecking order, but all we're really looking for is a few big games out of Campbell. With his speed and athleticism, he offers exactly that sort of potential.