I love bargains, you love bargains: Everybody loves bargains. Getting a discount on pretty much anything is objectively exhilarating, particularly when the subject is in regards to the glorious American pastime known as fantasy football.
We're still months away from redraft leagues resuming, but best ball szn is well underway over at Underdog Fantasy. Note that you can go to Underdog Fantasy and deposit $10 using promo code "PFF" to get a free PFF Edge annual subscription.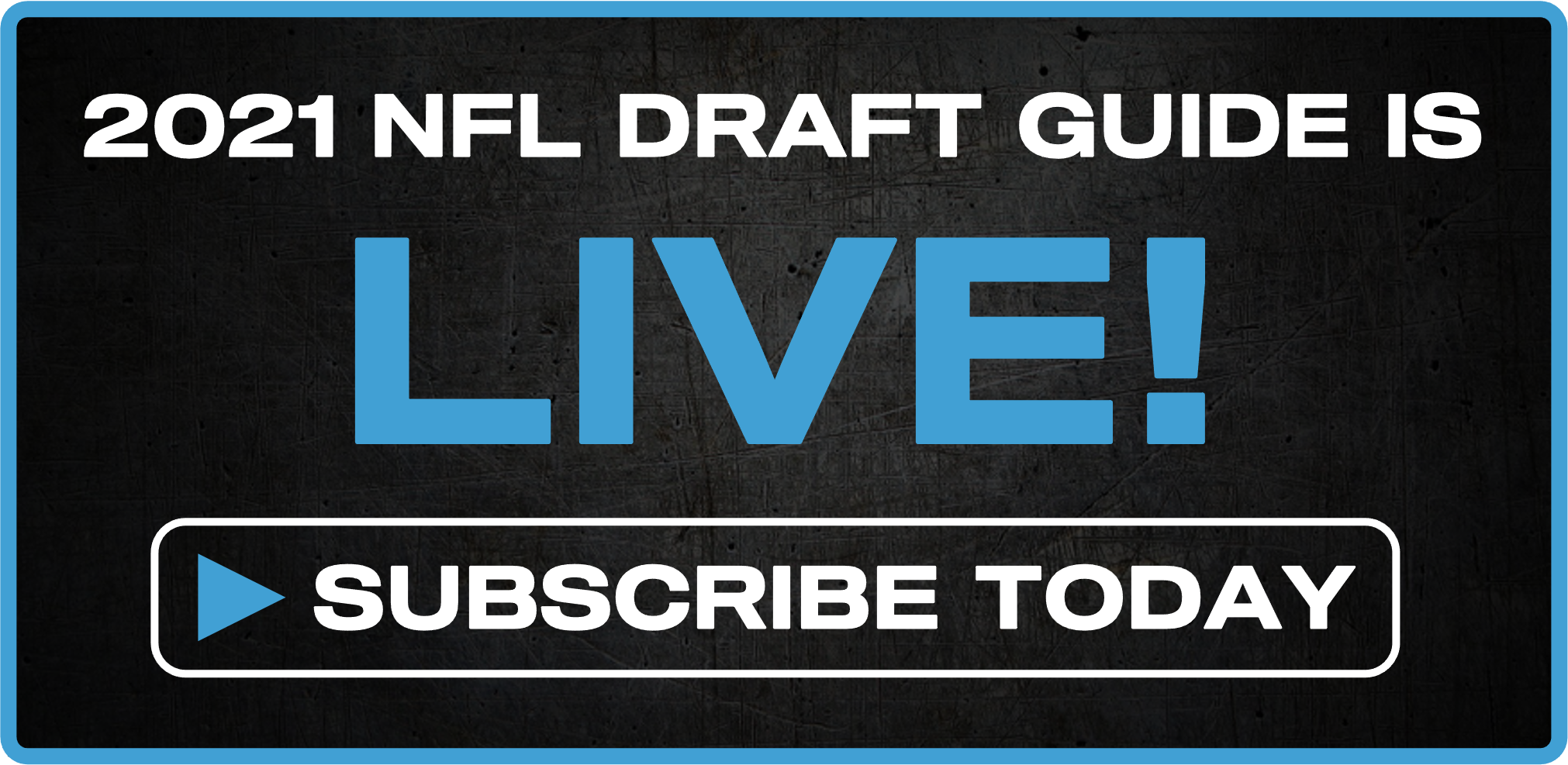 My general advice for someone entering their first regular ho-hum best ball draft is to: 1) target at least one of the top-three tight ends in the first two rounds, 2) spend the bulk of the middle rounds taking the best value running back or wide receiver, 3) in most cases get your first quarterback drafted before Round 10, and 4) stack with reckless abandon, particularly in the later rounds with boom-or-bust WRs, or a tight end if applicable.
Today we'll focus on the latter point: stacking. I took the average ADP of every team's projected QB, WR1, WR2 and FLEX (TE or receiving-heavy RB) to determine the most affordable stacks at the moment. This isn't purely based on the cheapest available partnerships; please don't make a habit of targeting the Jets and Lions. Rather, I've determined the following five stacks should be prioritized in best ball drafts thanks to their 1) affordability, 2) workload potential, and 3) overall upside.
The new-look Saints come in as our fifth-cheapest stack without including Alvin Kamara, but they're still hovering around average even with the presence of their first-team all-swag RB. This stack is so valuable at the moment thanks to the uncertainty surrounding the impending QB battle between Jameis Winston and Taysom Hill.
Embrace this uncertainty people: I love the idea of drafting both Winston (QB28) and Hill (QB32) in the final few rounds for those choosing to draft three signal-callers, particularly on rosters that came away with Kamara and/or Michael Thomas early. This is because 1) both QBs are so cheap only because of the uncertainty behind the situation; one is going to be a screaming value in this range come September (which is what matters), and 2) you can easily complete a solid Saints' stack by taking Tre'Quan Smith and/or Adam Trautman in the last couple rounds as well.
Hill in particular is intriguing this late thanks to the reality that Sean Payton absolutely loves this man. His three most-likely outcomes for next season in no particular order are:
Handcuffing is sometimes a bad idea in fantasy football because there isn't a scenario in which both players will reach their ceilings. If you draft Ezekiel Elliott in the first round and Tony Pollard in the 10th, you've limited the best-case upside of your team since there really isn't a path to both backs balling out. However, in this case we're looking at two dirt cheap players with one expected to eventually return something close to top-10 production. Sure, both Winston and Hill likely won't have huge 2021 seasons, but this is a rare chance to essentially cement a top-12 fantasy QB with two late round picks that are long shots anyway.
It'd be shocking if this offense doesn't turn the ball over more in the post-Brees era, and free agency wasn't too kind to this previously stout defense. We could see the Superdome get back to being the Coors Field of fantasy football in 2021, and the key available parties figure to only cost more as we get closer to August. It's feasible to spend your final four picks on Winston, Hill, Smith and Trautman to brilliantly complement a draft that started off with Kamara and/or Thomas.
2. Tennessee Titans
This stack is for those fortunate enough to snag the Titans' undisputed No. 1 pass-game target in the second round of drafts. A.J. Brown is my second-ranked player at the position behind only Davante Adams ahead of 2021; don't underestimate the heights AJB is capable of achieving with a true alpha workload.
90 seconds of A.J. Brown being an absolute beast pic.twitter.com/keiRkypuBk

— Ian Hartitz (@Ihartitz) November 24, 2020
The enticing nature of this stack is how easy everything else comes after securing Brown:
Last season's 24th-ranked scoring defense could be even worse in 2021 after losing the likes of Adoree' Jackson, Malcolm Butler and Desmond King in free agency. With all due respect to additions Bud Dupree and Denico Autry: This pass rush remains unproven and likely not at a high enough level to make up for a subpar secondary.
This is a condensed and proven explosive passing game that might just have to pass more than ever to make up for their potentially atrocious defense. An AFC version of the Seahawks if you will: Tennessee is an affordable stack to build in best ball formats if you're lucky enough to get AJB in the second round.
3. Jacksonville Jaguars
Seven rookie QBs have finished as a top-12 fantasy signal-caller since 2010. Their rushing yards per game in college are listed in parentheses:
Trevor Lawrence averaged 24 yards on the ground per game during his three seasons at Clemson, showing truly surprising jets at times. I don't expect Urban Meyer to treat Lawrence like J.T. Barrett; just realize Lawrence has the 1) athletic ability, and 2) proven willingness, to provide at least a decent fantasy-friendly rushing floor that's in line with the position's past top first-year performers. Throw in the likelihood for Lawrence to immediately start, and he has all the looks of 2021's prime late-round QB.
Both D.J. Chark (WR33) and Laviska Shenault (WR40) are being priced near their respective floors at the moment considering both are projected for triple-digit targets. There's certainly a good chance Meyer adds to this room during the draft, but it's still tough to see either not starting in three-WR sets come Week 1.
I'm inclined to stay away from the tight end group, unless Kyle Pitts somehow ends up in this offense. The Lawrence-Chark-Shenault stack is cheap, filled with upside and paired with a likely awful defense. Maybe it's the six cups of coffee talking, maybe not: The Jaguars passing game is worth targeting with reckless abandon in fantasy drafts of all shapes and sizes.
This stack is closer to average cost than the rest, but the fairly straightforward nature and proven borderline elite upside of the receivers involved in this passing game is enticing. Tuanigamanuolepola Tagovailoa had some down moments in 2021; just realize he wasn't exactly throwing to the finest collection of pass catchers throughout his 10 games under center.
(Tua Tagovailoa didn't get a lot of help as a rookie) pic.twitter.com/vO9UE0pY45

— Ian Hartitz (@Ihartitz) February 9, 2021
It's easy to see how having Will Fuller's field-stretching speed in the fold can immediately elevate an entire offense. Deshaun Watson has averaged 8.8 yards per attempt vs. 7.6 and 26.1 fantasy points per game vs. 23.1 with Fuller compared to without since 2017, while DeAndre Hopkins was also far better in the fantasy points (20.3 vs. 18.9) and TDs (0.81 vs. 0.43) per game departments with the Texans' speedster even though he had more targets per game without.
This is another situation that will likely be impacted by the insertion of a high-round receiver. Still, the reality that Fuller (WR32) and DeVante Parker (WR46) are going this late is borderline insulting to both. The former receiver was the PPR WR8 in fantasyland before getting suspended, the latter was the WR42 last season despite continuously playing through the pain and dealing with a QB carousel under center. Even Mike Gesicki (TE11) is a bit too cheap considering the fourth-year talent is essentially a wide receiver that we call a tight end for whatever reason.
Tua-Parker-Fuller-Gesicki doesn't have the same level of upside as our previous stacks considering the likelihood that this defense is again dope, but it's cheap enough to still target as a secondary group due to the affordability of everyone involved. I'm particularly fond of this group in large-field best ball tournaments to capitalize on the more-contrarian nature of targeting the Dolphins' passing game. 
The Colts join the Dolphins as teams that aren't expected to have porous defenses by any stretch of the imagination. Still, it's another group that possesses low-cost receivers and a cheap QB that could take a step forward.
This is truly the bottom of the barrel: Only the Jets, Lions and Texans had a lower combined ADP from their projected QB, WR1, WR2 and FLEX. You can basically build the Colts' stack with four double-digit round picks:
Hell, Parris Campbell (WR72) could be thrown into the mix as well. This passing game only needs to be average in order for basically each of these players to hit, and the cost to create this stack is as cheap as any offense in the league.
The double-digit rounds can start to produce one dart throw after another; don't be afraid to attack tournaments with this sort of low-cost high-variance stack in order to build the most upside during the later rounds, which are always tough to deal with anyway.