It's now or never for the Arizona Cardinals. The offense was an unstoppable top-five scoring unit during the earlier portion of 2020 until a shoulder injury limited Kyler Murray's mobility and stalled the team's production. 
Editor's Note: PFF's 2021 Fantasy Football Draft Guide and 2021 Fantasy Football Cheat Sheets are LIVE
But there's a lot to look forward to with Murray now healthy and equipped with his best supporting cast to date. This team has the need for speed when it comes to calling plays, which bodes well for all facets of fantasy football.
Subscribe to
2021 Team Preview 
Kliff Kingsbury hasn't been perfect as a head coach/playcaller — his lack of creativity moving DeAndre Hopkins (10% slot snap rate) around the formation is an issue. But there's no denying that he has brought innovation to Arizona's offense by putting a huge emphasis on running the no-huddle. 
No team ran a higher percentage of plays from an up-tempo pace (39%) in 2020, well ahead of the second-ranked team (New York Giants at 28%). The accelerated scheme helped Arizona finish fourth in plays per game, joining the Los Angeles Chargers as the only team in 2020 to rank top-12 in plays per game overall in both passing and running.
The sheer number of plays Arizona will run should have fantasy drafters salivating, as more plays means more opportunities for the team's offense pieces to score fantasy points. And that starts with linchpin third-year quarterback Kyler Murray. 
Through the first 10 games in 2020, the Cardinals quarterback averaged more fantasy points per game (29.6) than any quarterback ever thanks to his absurd rushing production (62 rushing yards and one rushing touchdown per game). 
But despite his individual accomplishments, the Cardinals ranked just 20th in cumulative RB/WR/TE fantasy points. Hopkins and Kenyan Drake accounted for nearly half the team's points from the skill positions (42%).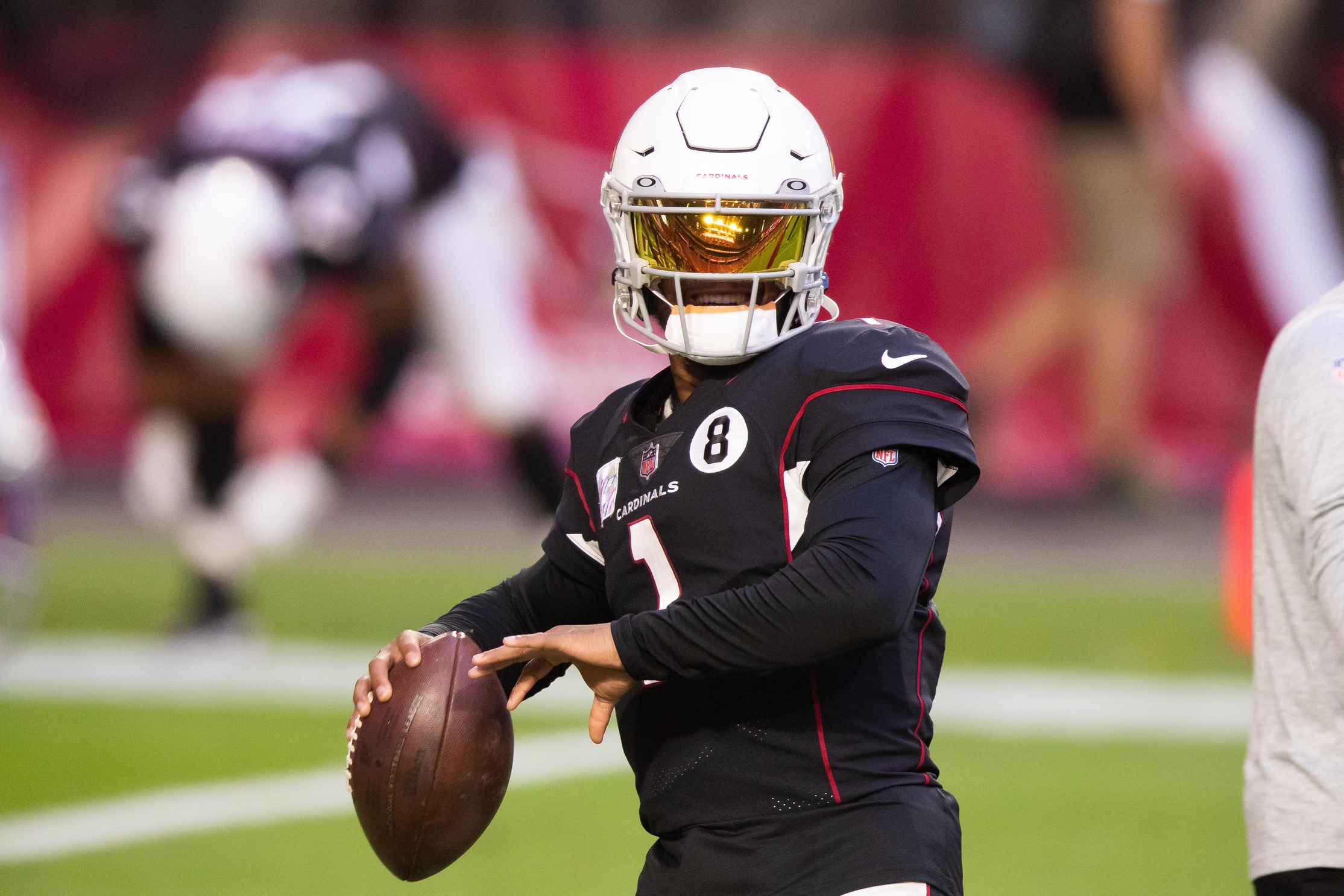 Murray has publicly stated that he's hoping to run less this season, and that's god news for the remaining skill players. And a slight decline in rushing wouldn't really be a bad thing for Murray, who will make up the production through an uptick in passing. Murray should be safely considered one of the game's top-five fantasy quarterbacks.
The volume through the air will be there, and we should expect Murray to take another step forward in Year 3. His overall PFF passing grade (77.2) ranked 15th last year, which was a massive increase from his rookie season (61.1, 32nd). 
Specifically, Murray's grade from a clean pocket (82.8, 18th) improved drastically (68.3, 36th). Passing grades from a clean pocket tend to be more predictive than grades under pressure, so the growth Murray showed bodes well for the entire passing game, especially his No. 1 wide receiver.
The Cardinals added several receivers this offseason, but there still isn't anybody putting a dent into DeAndre Hopkins' insanely consistent league-leading target share (31%). His ability to combat a career-low aDOT (9.0) with a career highs in yards after the catch and forced missed tackles makes him one of the league's true alphas. 
The Murray-Hopkins pairing is primed to be one of the league's best fantasy duos, but they aren't the only targets here for fantasy gamers. 
Values
Subscribe to PFF Edge to continue reading
Already have a subscription? Sign In