In terms of value, edge players are often considered the quarterbacks of a defense. While this is a bit heavy-handed, as coverage is at least as important as pass-rush, the way that teams have drafted near the top of the first round suggests that this is a widely held belief.
Myles Garrett was the No. 1 overall pick in 2017. Jadeveon Clowney preceded him in 2014. Nick Bosa (second), Joey Bosa (third) and Dante Fowler Jr. (third) are recent top-three picks at the position. The player-level success mapping to team-level success aside, there is an appetite for edge players early in the draft, and these players often do a good job with what they are tasked to do. 
At PFF, we really shine in the projection of pass-rushers from the college level to the NFL level, as pass-rushing grades, pressures and sacks are some of the more predictable variables. Interestingly, though, these NFL-level variables are also very tied to how a player performs as an athlete (at the combine or their pro day, adjusted for size), a finding that our friend Justis Mosqueda published a few years back. Instead of using different athletic measurements wholesale, we use principal component analysis to combine these measurements into one metric that is specific to each facet of play (e.g., pass-rushing and run defense). 
So, with only partial information in our hands, it's time to talk about the potential second overall selection — Ohio State's Chase Young.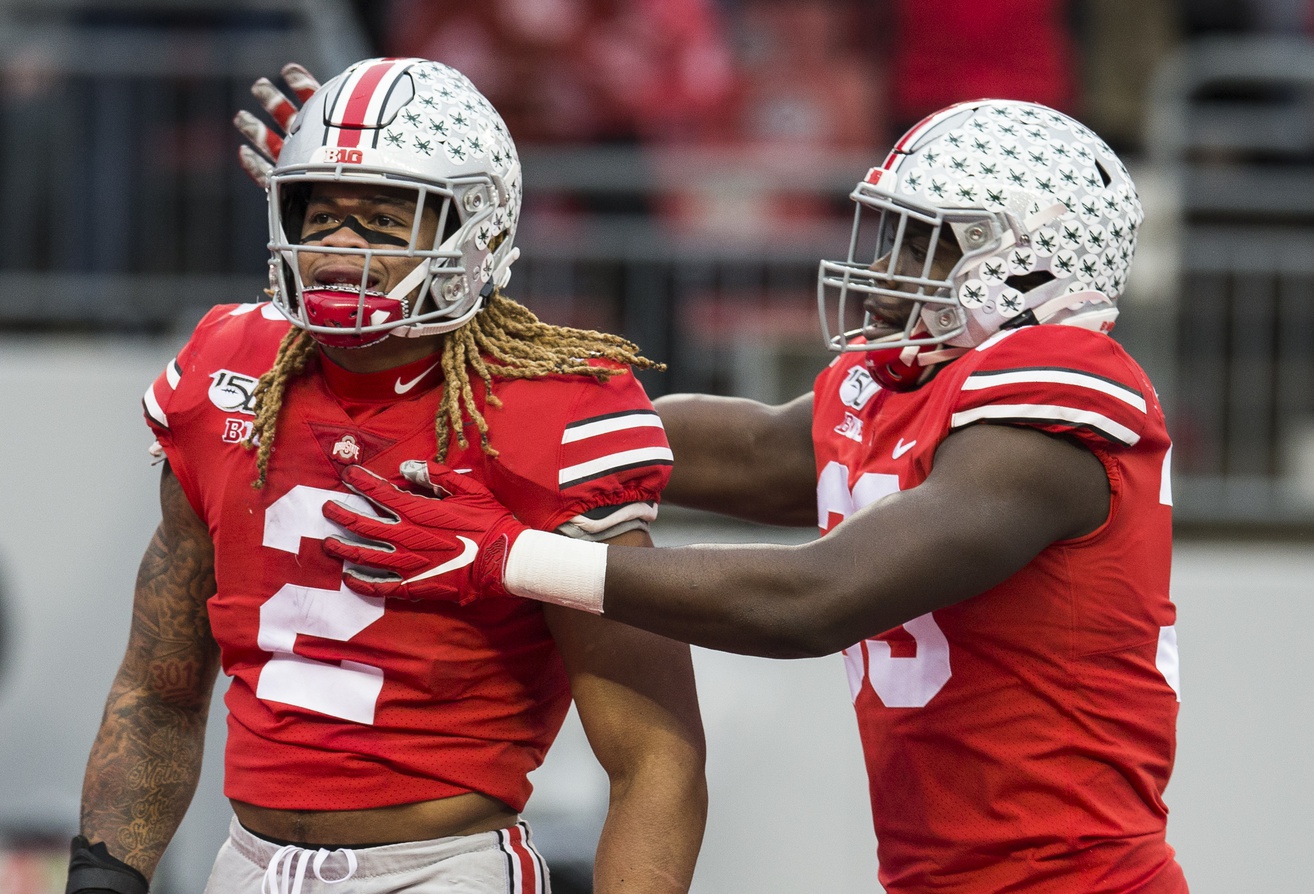 My colleague Timo Riske wrote an article about what Washington should do with the pick, which is outside the scope of this piece. Instead, I look at how Young stacks up relative to other NFL players and other players in his class by using our college-to-pro simulation.
As I talked about last week when analyzing Isaiah Simmons and Anthony Gordon, I've created a college-to-pro simulation that takes our play-by-play data, contextualizes it for things like strength of opponent, role, situation, and combine measurables, and simulates any given player's first five seasons in the NFL. Without combine data (or, since Young is not working out this week, pro-day data), we can simply provide an estimate for how a player will perform in this context or use how his size has historically translated to combine performance using an imputation method.
Without further ado, let's take a look at how Young projects from Ohio State to the NFL.
DOMINATE FANTASY FOOTBALL & BETTING WITH AI-POWERED DATA & TOOLS TRUSTED BY ALL 32
Unlimited Fantasy League Sync
Fantasy Start/Sit Line-Up Optimizer & Waiver Wire
WR-CB & OL-DL Matchups, PFF Player Grades, & Premium Stats 2.0 Tools
Nathan Jahnkes Rankings - #1 Most Accurate Last 70 Weeks
PFF Best Bets, Player Props, & Power Ranking Tools
NFL Mock Draft Sim with Trades & Draft Grades
Already have a subscription? Log In