We're knee-deep in the water that is draft season. While we at PFF have been well-reasoned in our takes so far, even we are subject to confirmation bias, recency bias, availability bias and every combination of these things (and more).
One player who has this math nerd intrigued is Clemson linebacker/edge player/safety/slot corner/do positions even matter? Isaiah Simmons. As we've alluded to, Simmons played over 100 snaps in four different position designations for us, despite being a Calvin Johnson-sized 6-foot-4 and 230 pounds. In a league where more and more defensive backs are playing more and more downs (except in Seattle), Simmons' ability to smoothly transition from a safety-like role in college to a linebacker in the NFL should have substantial appeal.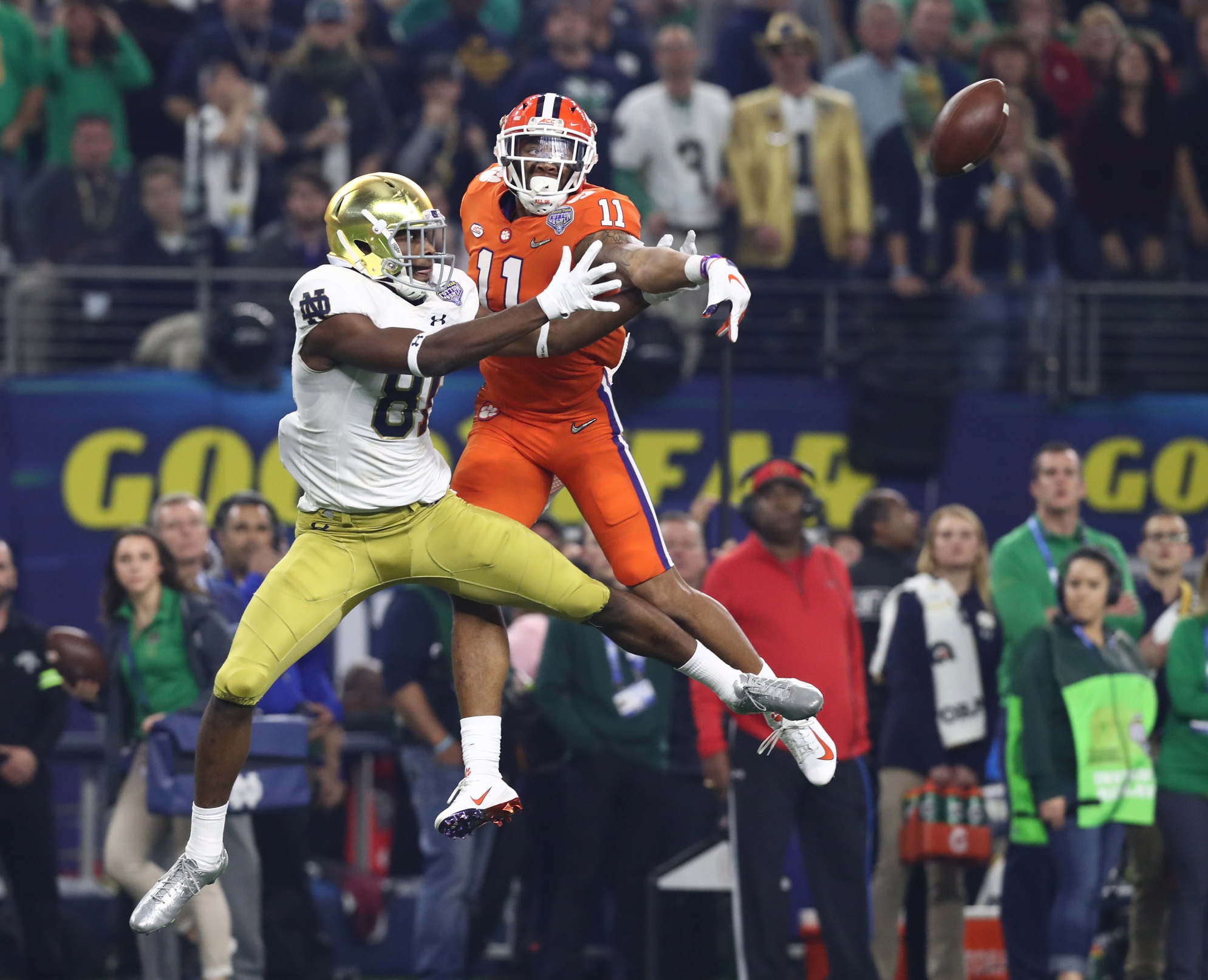 However, there is a real question over whether or not he can make this switch, as many college-safeties-turned-NFL-linebackers have had mixed results at the pro level. We remember the Brian Urlachers and the Thomas Davises of the world and forget that players like Deone Bucannon (only 0.05 WAR per season), Su'a Cravens (-0.04) and Mark Barron (0.10) were all high draft picks who had only fleeting success making that transition.
There are only a handful of true linebackers in the NFL who are difference-makers worthy of significant salaries and draft capital, so if Simmons is not a viable safety prospect to begin with, one who is capable of moving throughout the back and middle of the defense, why should we make the bet that he can be one of those few true linebackers who can impact every aspect of the game?
To try to combat these competing narratives and supplement the great work that our analysts (led by Mike Renner and Austin Gayle) have generated over the past few months, I've created a projection system for each facet of play for each player transitioning from college to the NFL. This system takes how each player performed on a play-by-play level, adjusts it for contextual variables like opponent strength, down, distance, scheme, etc. and simulates a player's first five years in the NFL under assumed contextual variables.
[Editor's Note: PFF's new college-to-pro projection system is powered by AWS machine learning capabilities.]
For example, in this exercise, we're going to assume that Simmons plays 25% of his snaps in the slot, 25% at strong safety and 50% at linebacker, essentially treating him like a true box safety. We're also going to assume that the majority of his pass-rush snaps come via a blitz and/or a third-down situation.
An athleticism metric is applied for each facet, and thus the aspects of athleticism that are important for pass-rushing will be different than those for coverage. While we still have to see how Simmons tests out in next weekend's NFL Scouting Combine (and possibly his pro day), there are techniques we can use to level his age and size to approximate his athleticism for now and project Simmons' play as a coverage player, as a pass-rusher and as a run defender to generate comparisons at the NFL level.