This is truly just another way to discuss breakout player candidates as we approach training camp and the start of the 2021 NFL season. All of these players have broken out already in the sense that they're anywhere from above-average to elite NFL starters, but they have yet to receive the highest form of recognition at their respective positions: making an All-Pro team.
Some players on this list, such as Dalvin Cook and Darren Waller, qualify as recent snubs. Others involve projection, particularly for younger players making the leap from exciting to bona fide stars in the coming months. Regardless of how they arrived on the list, here is one player at every non-special teams position who could see their name on the All-Pro team for the first time this upcoming season.
Subscribe to
Prescott has a few things working in his favor. The first is the narrative behind his return from a significant injury last season. He also has one of the most talented offenses in the NFL surrounding him, meaning that Dallas should at least be in the conversation for league's best offense entering the 2021 NFL season.
Prescott will be at the center of the offensive success that should come with better injury luck. He has shown signs of growth in becoming one of the better young quarterbacks in the league over the past two seasons under offensive coordinator Kellen Moore. His 85.2 PFF grade prior to going down in 2020 was on pace to be a career-high, ranking seventh among all quarterbacks through five weeks.
Cook arguably deserved All-Pro recognition last year for the season he put together in Minnesota. PFF listed him as a second-team All-Pro behind Derrick Henry following a year in which Cook earned a career-high 90.2 PFF rushing grade and picked up 91 combined first downs and touchdowns on the ground (22 more than anyone besides Henry).
The ability to get through a full season unscathed is always a concern with Cook, but he's one of the best pure runners in the NFL and should be in line for another massive workload in 2021. It will be difficult for voters to ignore a stat line in the range of 1,294 rushing yards and 10 rushing touchdowns — Cook's current PFF fantasy projections — for the second year in a row.
McLaurin wasted no time in cementing himself as Washington's top target during his rookie season back in 2019, despite being just a third-round selection. He is one of just five wide receivers drafted in the past decade to post a PFF grade of 85.0 or higher during his rookie season, joining Odell Beckham Jr., Justin Jefferson, Keenan Allen and Michael Thomas.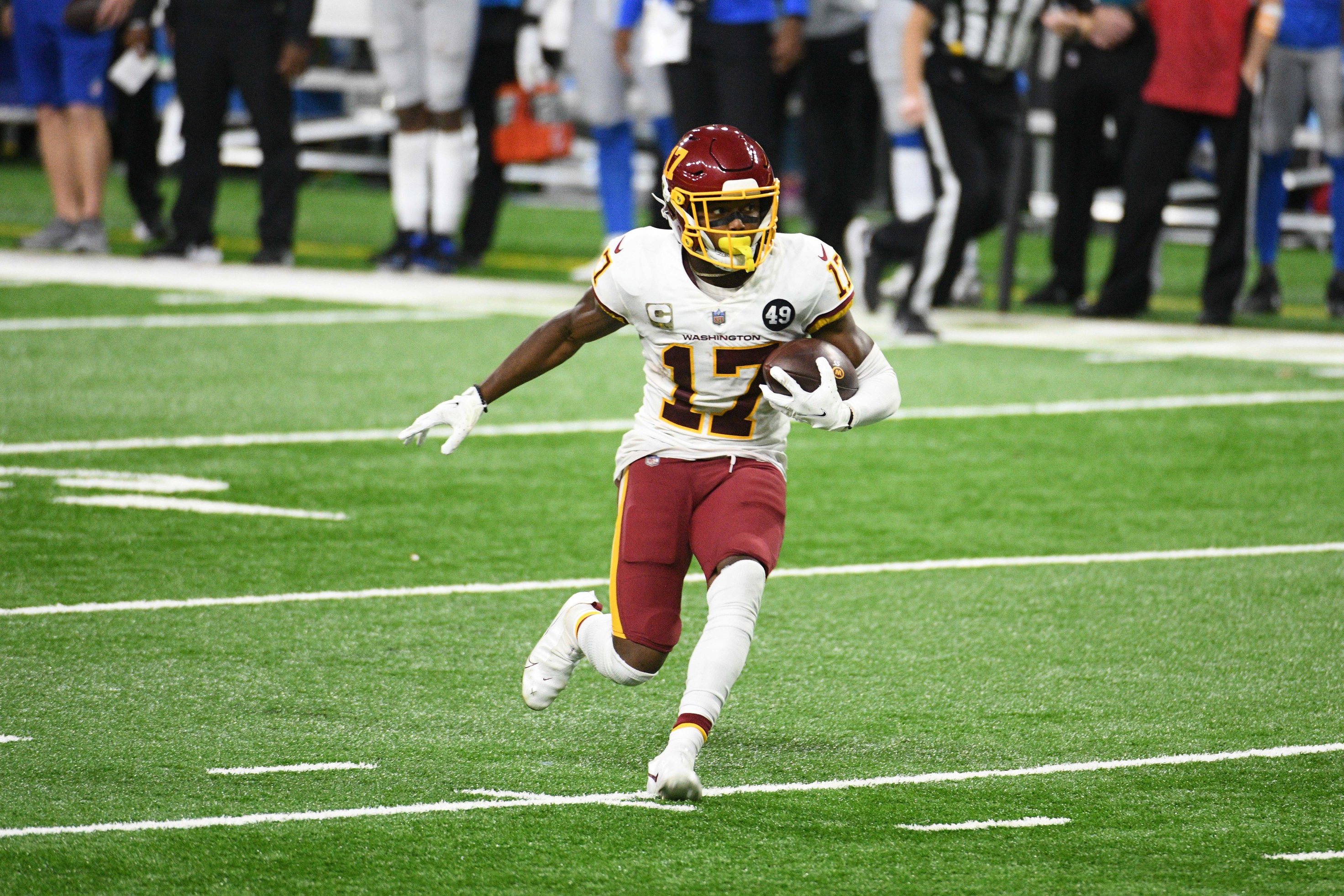 Some of McLaurin's efficiency numbers took a hit this past season, but Washington's quarterback situation had a lot to do with that. McLaurin's average depth of target dropped from 14.6 yards in 2019 to 9.9 yards last season. The switch from Alex Smith to Ryan Fitzpatrick at quarterback should allow for increased downfield opportunities, where McLaurin can once again use his speed to thrive.
Waller missed out on making last year's second-team All-Pro list on a technicality, with the second tight end spot being left vacant behind a unanimous first-team All-Pro season from Travis Kelce.
He earned a career-high 90.9 receiving grade for Las Vegas in 2020. The combination of his ability to win as a receiver when lined up out wide (position-high 2.3 yards per route run as outside wide receiver in 2020) and come down with 50-50 balls (position-high 19 contested catches in 2020) makes him one of the biggest matchup weapons in the NFL.
Waller will have to compete with both Kelce and a healthy George Kittle for a spot on the team in 2021, but he will have every opportunity to put up big receiving numbers as the Raiders' primary target in the passing game. PFF's fantasy projections currently show Waller receiving 134 targets in 2021, second to only Kelce (138) at tight end.
McCoy's 2019 Saints debut went about as well as expected for a rookie center. His 78.0 overall grade ranked fourth among qualifying centers on the season, and he was the only player at the position to put up grades of 75.0 or higher as a pass protector and a run blocker.
Even though his 2020 performance didn't quite live up to the lofty standards he set as a rookie, he still projects as a top-10 center on one of the league's best offensive lines entering the 2021 season. Additional improvement on top of that projection entering his age-24 season could lead to national recognition for McCoy.
Marpet has consistently been a strength on Tampa Bay's offensive line since the team drafted him in the second round of the 2015 NFL Draft out of Hobart College. He has been the sixth-most valuable guard in the NFL over the past six years, per PFF's Wins Above Replacement metric. And his 80.7 PFF grade in 2020 ranked third among left guards to play at least 500 snaps. Despite that, Marpet has yet to make a Pro Bowl or an All-Pro roster.
PFF's Sam Monson listed Marpet as one of the biggest snubs from the 2020 AP All-Pro team back in January. Perhaps 2021 is finally Marpet's year for recognition as one of the best players on what should be one of the top offensive lines in football.
We're staying in Tampa Bay.
The rule of thumb for young offensive linemen is that it typically takes a few years for them to truly come into their own after transitioning to the NFL. Wirfs took that rule of thumb and promptly discarded it with his 2020 performance.
His 84.1 PFF grade as a rookie led all qualifying right tackles, as he held his own against some of the top pass rushers in the NFL. Wirfs has the athleticism to match increasingly freakish edge rushers and didn't post any true duds in pass protection last season, recording at least a 64.0 pass-blocking grade in all 20 of his appearances.
Williams faced lofty expectations coming off a dominant 2018 season at Alabama. As a result, the 67.4 PFF grade he posted during his rookie year with the Jets stood out as underwhelming. The 2020 version of Williams looked closer to what many expected from him in the NFL. His 81.4 overall grade ranked 12th among qualifying interior defensive linemen, backed by strong play against the run and the pass. That performance included the highest run-stop rate of any player at the position across the league.
Williams enters next season as a key piece of first-year head coach Robert Saleh's defensive line — a unit that is better than many think entering the 2021 season. It wouldn't be surprising to see Williams push toward the elite tier of interior defenders in the middle of that group.
Burns already looked like one of the NFL's best pass rushers in 2020, just his second year out of Florida State. His 86.9 pass-rushing grade ranked fifth among qualifying edge rushers, and his 93rd-percentile finish in pass-rushing grade on "true pass rushes" shows that performance was no fluke. The scary part for NFC South offenses is that Burns could continue to improve — he enters next season at just 23 years old.
This is a good example of a player who may not get their deserved recognition right away. People who were paying attention already know how dominant Burns was last year. There's a good chance he forces everyone to pay attention in 2021.
Martinez's 75.9 PFF grade last season — his first with New York — represented the best mark of his career. That performance was also good enough to make him the fifth-most valuable off-ball linebacker in the NFL, according to PFF's Wins Above Replacement metric. Martinez had success at various points in the middle of the Green Bay Packers' defense as both a run defender and a coverage defender, but he rarely succeeded in both areas at the same time.
Part of his inclusion on this list is that the Giants' defense as a whole could very well be impressive next season under defensive coordinator Patrick Graham. New York boasts one of the deepest secondaries in the league and has several disruptive presences along the defensive line. That could put Martinez in position to accumulate statistics that matter to All-Pro voters.
The 51.4% completion rate that Ward has allowed into his coverage since 2018 ranks second among cornerbacks with at least 100 targets over that three-year stretch, trailing only Stephon Gilmore. Ward's dominance in single coverage (96th percentile grade since 2018) has been particularly noteworthy. He doesn't often get recognized as one of the better cornerbacks in the NFL, but his play has warranted consideration in that conversation.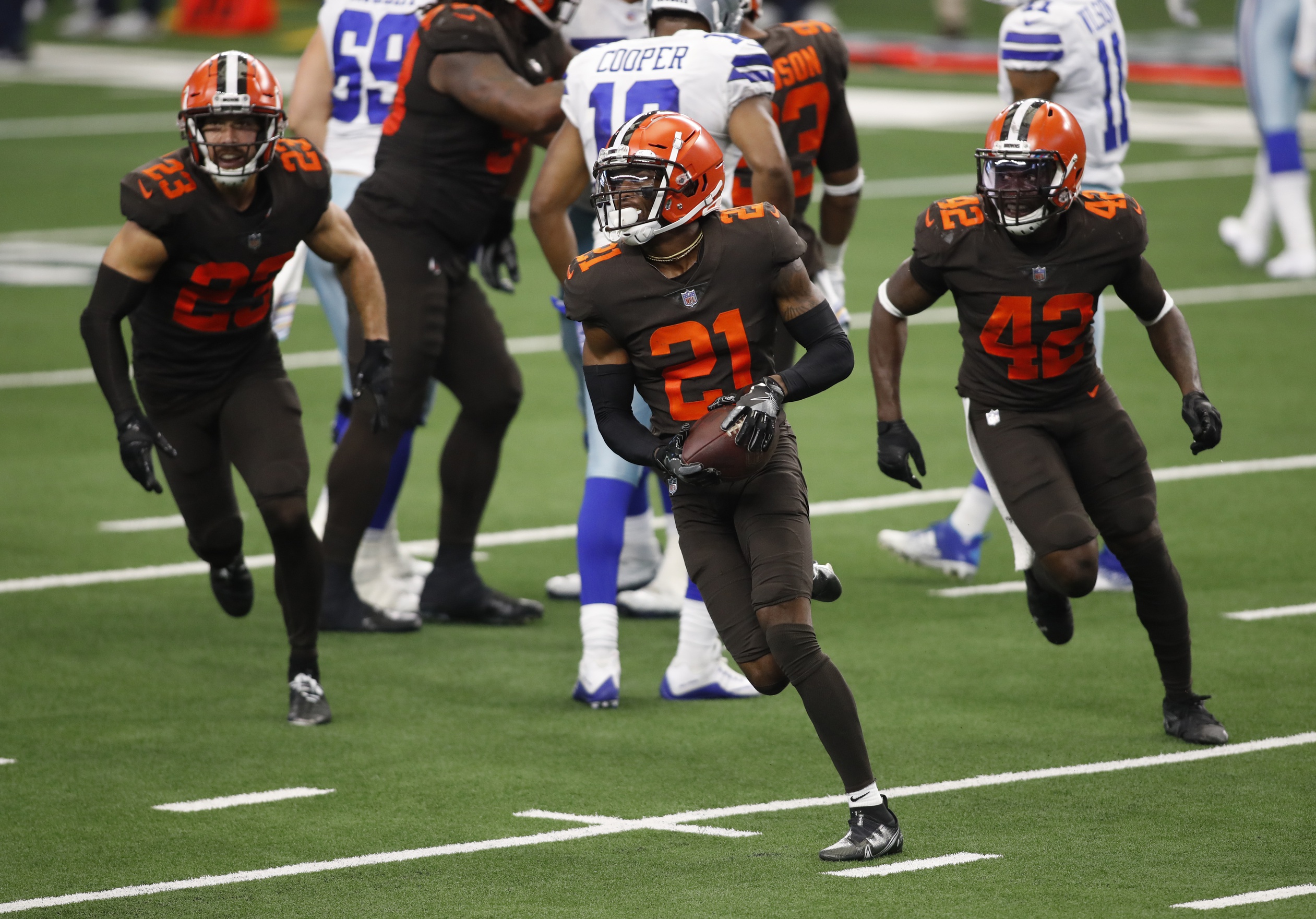 The Browns invested heavily in their defense this offseason, and the return from injury for Grant Delpit and Greedy Williams raises the talent level around Ward entering next season, potentially putting him in line for a career year as the top cornerback on one of the AFC's best teams.
Savage has all the tools to be one of the best playmaking safeties in the NFL. He has earned coverage grades of at least 73.0 in each of his first two seasons, but he still needs to clean up some inconsistent play in addition to the 28 missed tackles he has racked up since 2019 (fourth among safeties).
Packers fans need look no further than Jaire Alexander's 2020 season to see the kind of jump that occurs when a playmaking defensive back cuts out some of the lapses in his play. A similar leap from Savage could lead to All-Pro recognition in 2021.
---
Dive into PFF's guides to get the most out of the 2021 season, from the 2022 NFL Draft to college football to fantasy football!