Tom Brady officially signed with the Tampa Bay Buccaneers on March 20, 2020. The decision seemingly came down to Brady's desire to 1) play with an offensive-minded head coach, and 2) upgrade his receivers. Of course, Florida's sunshine and the lack of a state income tax certainly didn't hurt matters.
Fast forward nine months and the Brady bunch is now just one win away from the Super Bowl after rather soundly defeating the Saints 30-20 in the Divisional Round. It certainly seems like the artist known as TB12 made the best decision for his football career by taking his talents to the NFC South. Bruce Arians' "no risk it, no biscuit" offensive philosophy helped quickly erase any notion that the Buccaneers' 43-year-old QB had a noodle arm, while we all witnessed the dire state of the 2020 New England Patriots offense.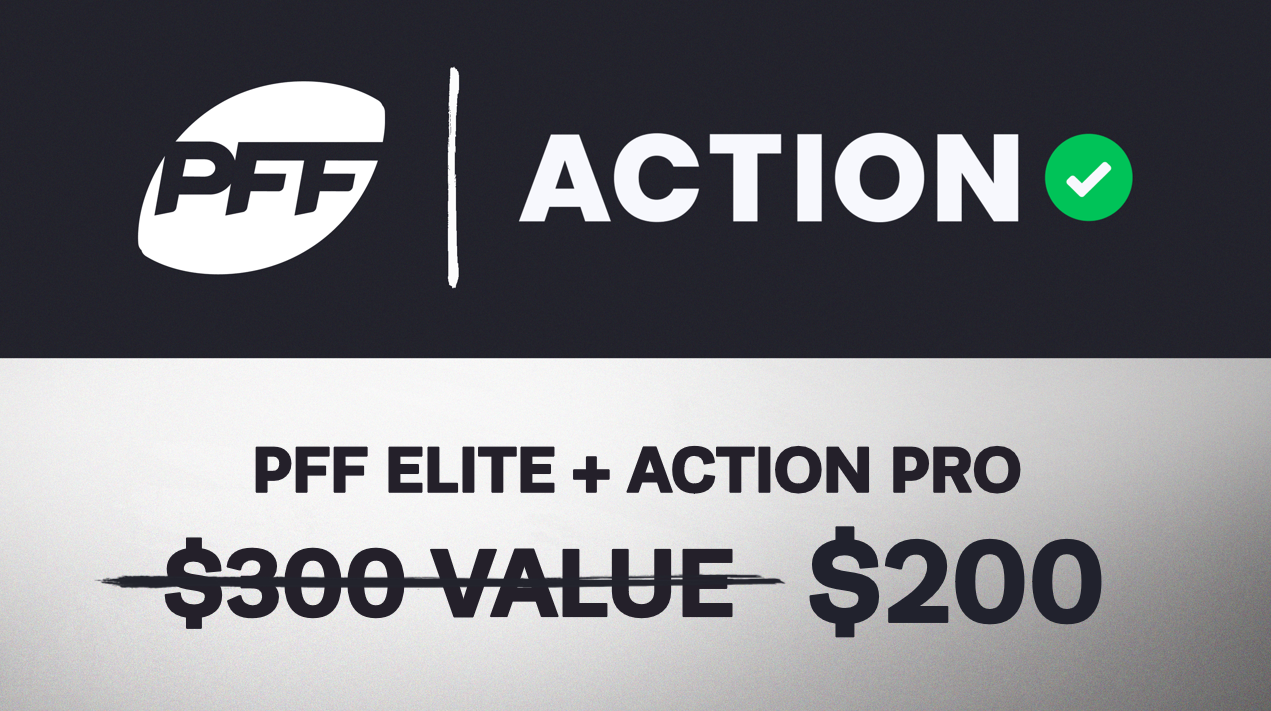 The Buccaneers have their work cut out for them this Sunday against a Packers squad presently favored to win by four points. Yes, Tampa Bay had its way with Aaron Rodgers back in Week 6 during a resounding 38-10 victory. Also yes, holding Rodgers and company to just 201 total yards of offense again seems like a pipe dream, and it'd be surprising to see the Buccaneers offense survive another offensive performance with fewer than 325 total yards.
Regardless of how the season turns out, Brady has certainly proven that he's still more than capable of playing QB at an extremely high level. Nobody is confusing him for the 2020-21 league MVP, but it's also hard to form a top-five or top-10 list at the position without the six-time Super Bowl champion.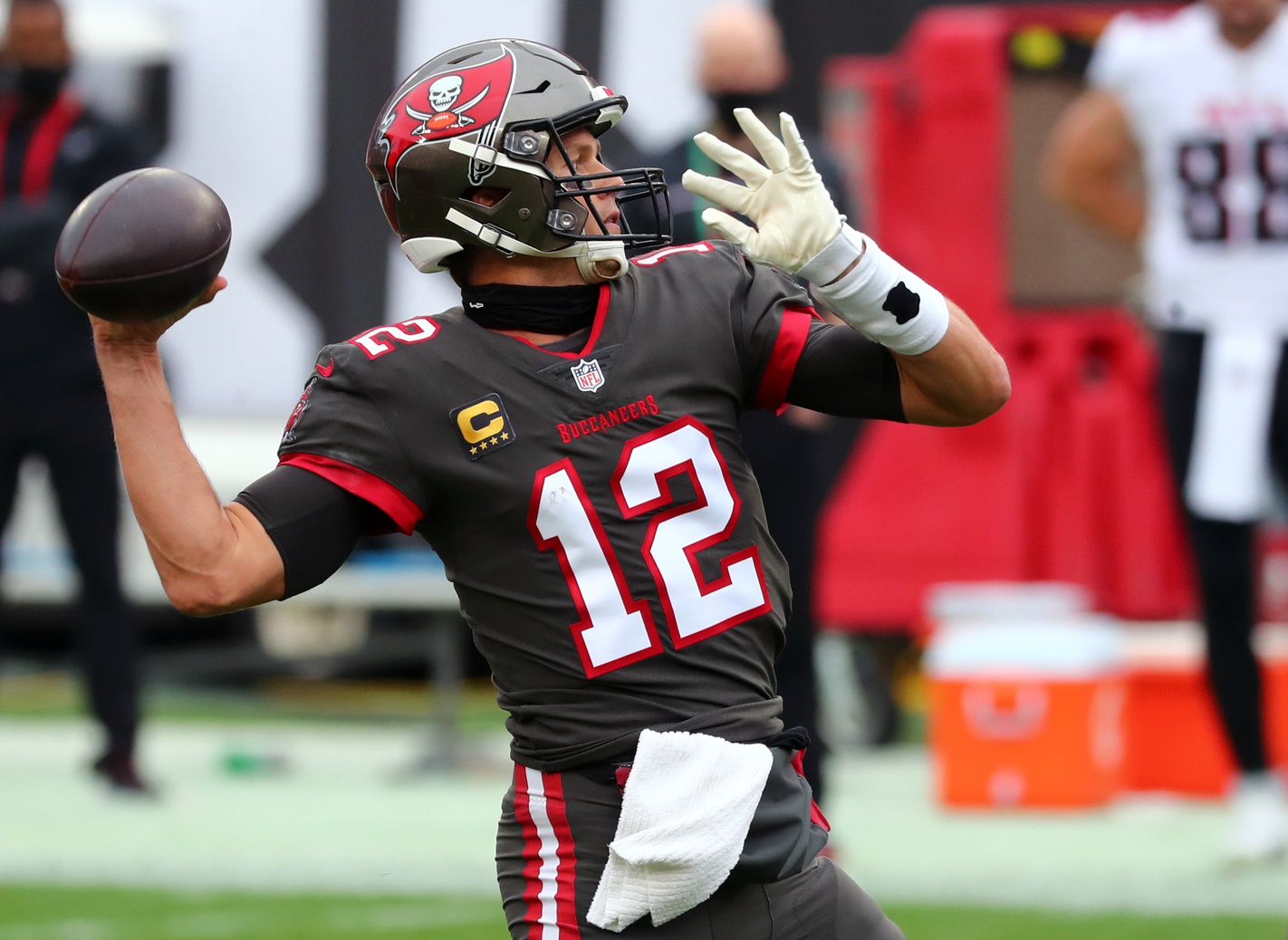 What follows is a breakdown on where Brady's 2020 season ranks among his 19 seasons as a starter. It's not fair to simply compare his raw numbers; the game is played far differently in 2020 than it was 15 years ago. Instead, I'll be using five metrics to rank Brady amongst his peers to 1) identify where he ranked during each specific season, and 2) to get a combined total rank that should help us better compare seasons across time. The five key metrics are as follows (minimum 200 dropbacks, including playoffs):
PFF Passing Grade

Yards Per Attempt

QB Rating

Adjusted Completion Rate

Big-Time Throw Rate
One issue is that PFF data only goes back to 2006, so from 2001-2005 we'll use yards per attempt, QB rating and normal completion rate. Additionally, using rates over raw totals hurts a high-volume passer like Brady when compared to someone that isn't asked to carry the offense quite as much. Otherwise, we're all good. Let's get after it.
Rough idea of where 2020-21 Tom Brady ranks among every other version. "TB12 rank" column is the career rank of yearly average rank in PFF pass grade, QB rating, YPA, adjusted cmp rate and big-time throw rate. Yearly ranks among all QBs with 200+ dropbacks (including playoffs). pic.twitter.com/LawbEkSZVe

— Ian Hartitz (@Ihartitz) January 18, 2021
The current edition of TB12… ranks 12th! The main issue in 2020-21 has been his subpar adjusted completion rate, but even this deserves a bit of context. This season marked just the third time in Brady's career that he posted a double-digit average target depth; it makes sense that obtaining a top-tier adjusted completion rate was harder with this enhanced downfield mentality.
Either way, there's little doubt that Brady's generally poor performance in 2019 was more due to his supporting cast than a true drop-off in ability. This is best represented by 2020-21 Brady's fourth-best big-time throw rate rank of his career. There were some lumps throughout the season as chemistry and timing were built, but along the way it was rare to see TB12 go longer than a few quarters without making an incredible throw or two.
43 years of age and Tom Brady is still making it look easy pic.twitter.com/Cc8yZ5ERDI

— Ian Hartitz (@Ihartitz) January 18, 2021
It wouldn't be surprising to see Brady take a leap forward next season if his physical ability doesn't fall off a cliff. Learning Arians' system has historically produced a rough debut season; each of Andrew Luck, Carson Palmer and Jameis Winston had 40 turnover-worthy plays in their first season with Arians. Brady has just 15 turnover-worthy plays all year (including playoffs). Additionally, the lack of an offseason prevented Brady from entering the year fully on the same page with his receivers, and the addition of Antonio Brown halfway through the season threw another wrench into things.
Yes, the Buccaneers' 43-year-old signal-caller isn't playing the best football of his career at the moment. Also yes, this level of performance is still good enough to land Brady inside of any top-10 list among present-day QBs. No Bill Belichick, largely no problem.
You might not like him, but Brady has functioned as anyone's idea of an elite QB for the better part of the last two decades. Be careful betting against the man in the frozen tundra; we've learned better by now than to dismiss the potential for Brady to function as the best QB alive for a 60-minute stretch on any given Sunday.