You can argue that no position offers a wider variety of skill sets than the safety position. From box players who make their presence felt in the run game to guys who spend most of their time in the slot to deep safeties who freelance on the back end, there is no single scale that you can use to compare these players. That — along with the sheer number of talented players at the position — makes ranking the NFL's best safeties a difficult task.
It's a task we're undertaking here at PFF, though. Using PFF's play-by-play grading as a guide, here is PFF's list of the top 25 safeties heading into the 2020 season.
We've seen a number of defenders who were in the conversation for the best player at their respective position — players such as Khalil Mack and Jalen Ramsey — traded in blockbuster deals recently. Adams joined that group this offseason and now will lend his talents to Seattle in an attempt to give new life to a secondary that was the gold standard during the Legion of Boom years.
It's not just Adams' versatility that makes him a special player. It's his ability to do everything well on defense across a number of alignments. Over the last two seasons, Adams has earned an 82.4 run-defense grade, a 91.0 pass-rushing grade and a 92.0 coverage grade. The addition of Adams and Quinton Dunbar gives the Seahawks one of the better secondaries in the NFL on paper.
Somehow, Harris continues to fly under the radar when it comes to discussing the league's best safeties. Over the last two seasons, no safety has a higher overall grade (92.0) or coverage grade (94.3) than Harris. The interesting thing about the lack of buzz around his name is that he's made a lot of the splash plays that typically draw recognition at the position. His nine interceptions are tied for the position lead with Kevin Byard, and his 23.3% forced incompletion rate is a top-five mark. If he keeps playing like that on his franchise tag this season, Harris is in line for a nice payday next offseason.
The football gods can be cruel. Per ESPN's Adam Schefter, James needs knee surgery and will miss the 2020 season. After sitting out the first 12 weeks of the 2019 season with injury, it's a tough blow for both James and the Chargers' defense. When healthy, he's right there with Adams in the "game-wrecker who can play any position on your defense" category of safeties. As a rookie in 2018, James earned 80.0-plus grades in coverage, run defense and as a pass-rusher while playing 200-plus snaps at free safety, in the slot, in the box and lined up on the line of scrimmage as an edge defender. Unfortunately, it looks like we'll have to wait another year to see a healthy encore.
The fact that the Vikings had two of the top-five safeties on this list (along with Eric Kendricks, who played very well in coverage in 2019) helps explain how they fielded a top-10 pass defense despite struggles at the cornerback position. Now 31 years old, Smith isn't showing any signs of slowing down from a grading perspective. His 88.4 overall grade in 2019 ranked third among qualifying safeties, as did his 91.0 coverage grade. There just isn't much that he doesn't do at a high level, and he does it all in a diverse and complex defense in Minnesota. The Vikings will once again lean on his experience with three new starters at the cornerback position.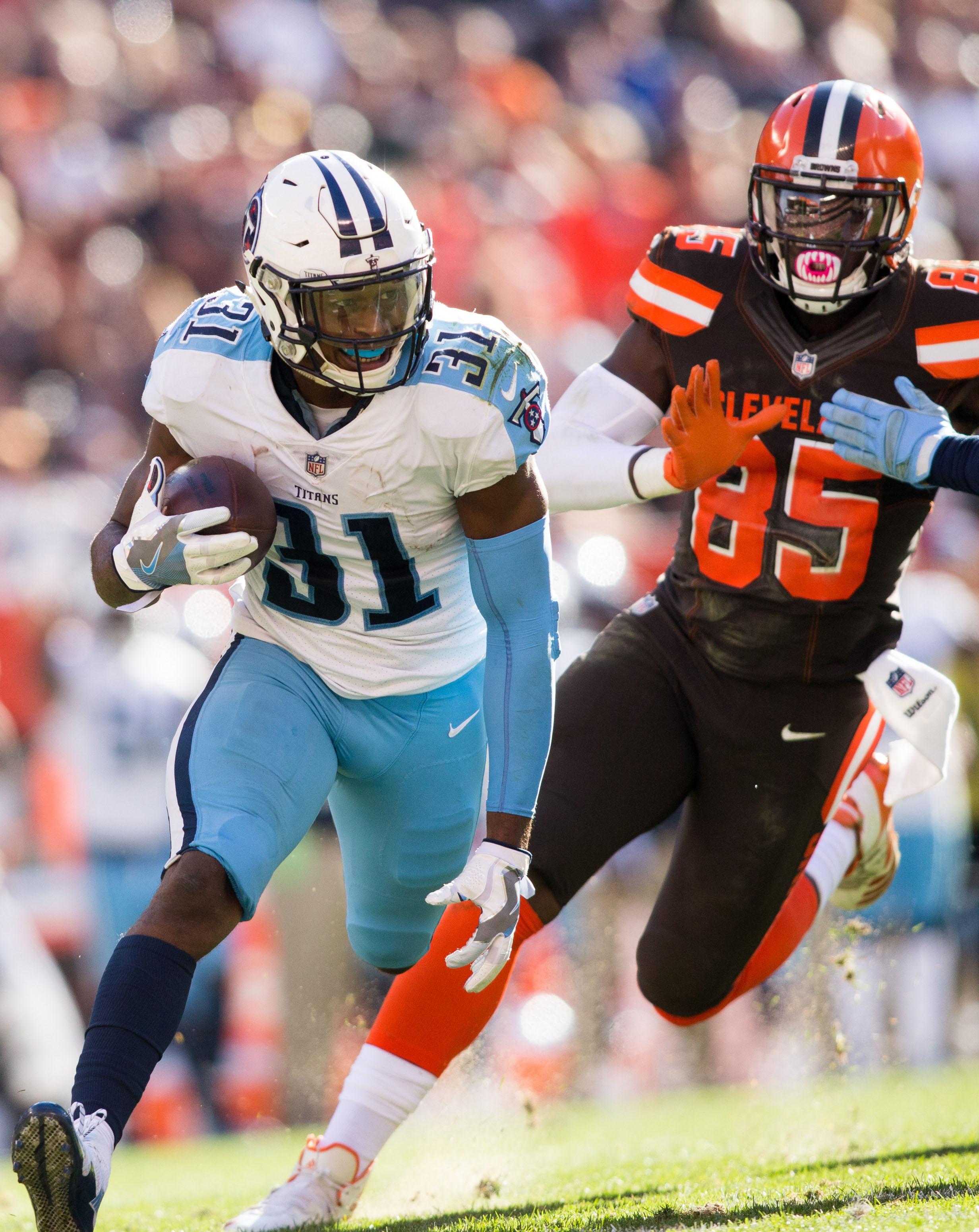 Byard has a claim to being the NFL's premier ball-hawking safety heading into 2020. Over the last three seasons, his 30 combined pass breakups and interceptions are the most at the safety position. It's not just coverage where he brings it, either. Byard's 92.6 run-defense grade since 2017 is the best mark at the safety position, narrowly beating out Harrison Smith. Few safeties impact the game at that level in both facets — not too shabby for a fan.
We've talked about the impact Mathieu's versatility brought to the Chiefs' defense last season, allowing them to play fewer players in positions where they could be exploited. Part of that for Mathieu was significant playing time in the slot in 2019 — a position he has played often throughout his career and has played well. Since entering the NFL in 2013, Mathieu has earned the fourth-highest slot coverage grade in the league, and his 13 interceptions when lined up in the slot are five more than any other player. With the departure of Kendall Fuller and limited cornerback depth, he should see a heavy workload in the slot again in 2020.
Given the circumstances in which the Ravens parted ways with Thomas — eating dead money without any proven options to replace him on the roster — it's clear that there are off-field concerns. Just looking at his play on the field, though, Thomas is still one of the league's best safeties. He played a more diverse role than he ever had last season in Don "Wink" Martindale's defense, but Thomas still turned in an 86.1 grade in coverage. It was his seventh straight season with a PFF coverage grade of 80.0 or higher. For teams looking to add a free safety, there are few better options in the league, let alone available right now if you're confident that he fits into your locker room.
Jackson is an interesting evaluation because he has sandwiched one dominant season in 2018 — 94.7 PFF coverage grade, six interceptions and 10 forced incompletions — between two solid campaigns in 2017 and 2019 that didn't come close to reaching that same level of play. Still, Jackson has shown some of the best ball skills in the NFL at the position. His 26 combined pass breakups and interceptions since getting drafted in 2017 rank third among all safeties, and he should continue to get more comfortable in his second year in Chuck Pagano's scheme.
That big year from Eddie Jackson in 2018 came with Vic Fangio as defensive coordinator, and I don't think it's a coincidence that Simmons' 2019 breakout came in Fangio's first season as the Broncos' head coach. In an interview on the 2 for 1 Drafts podcast in July, former Broncos cornerback Chris Harris Jr. said of Fangio's defense, "That defense is tailored for [the safeties] to make plays … That's an amazing safety defense to go out there and shine."
Simmons took full advantage in Year 1, coming in as the NFL's most valuable safety in 2019, per PFF WAR. The reason he ranks just ninth on this list is that 2019 performance came after he put up just a 60.9 PFF grade in 2018. Without a long-term extension worked out heading into the 2020 season, there will be significant money hinging on how well he follows up his play last season.
McCourty has been just about as consistent as they come at the safety position over the last decade. He has played 1,000 or more defensive snaps each season since the Patriots selected him in the first round of the 2010 NFL Draft, and he has put up PFF grades of 70.0 or higher in nine of those campaigns. Since his first year as a full-time safety in 2013 — after beginning his career as a cornerback — McCourty's 94.6 coverage grade trails only Earl Thomas at the position. He's often underrated in discussions about the league's best at the position, and at 33 years old, he's still getting the job done at a high level.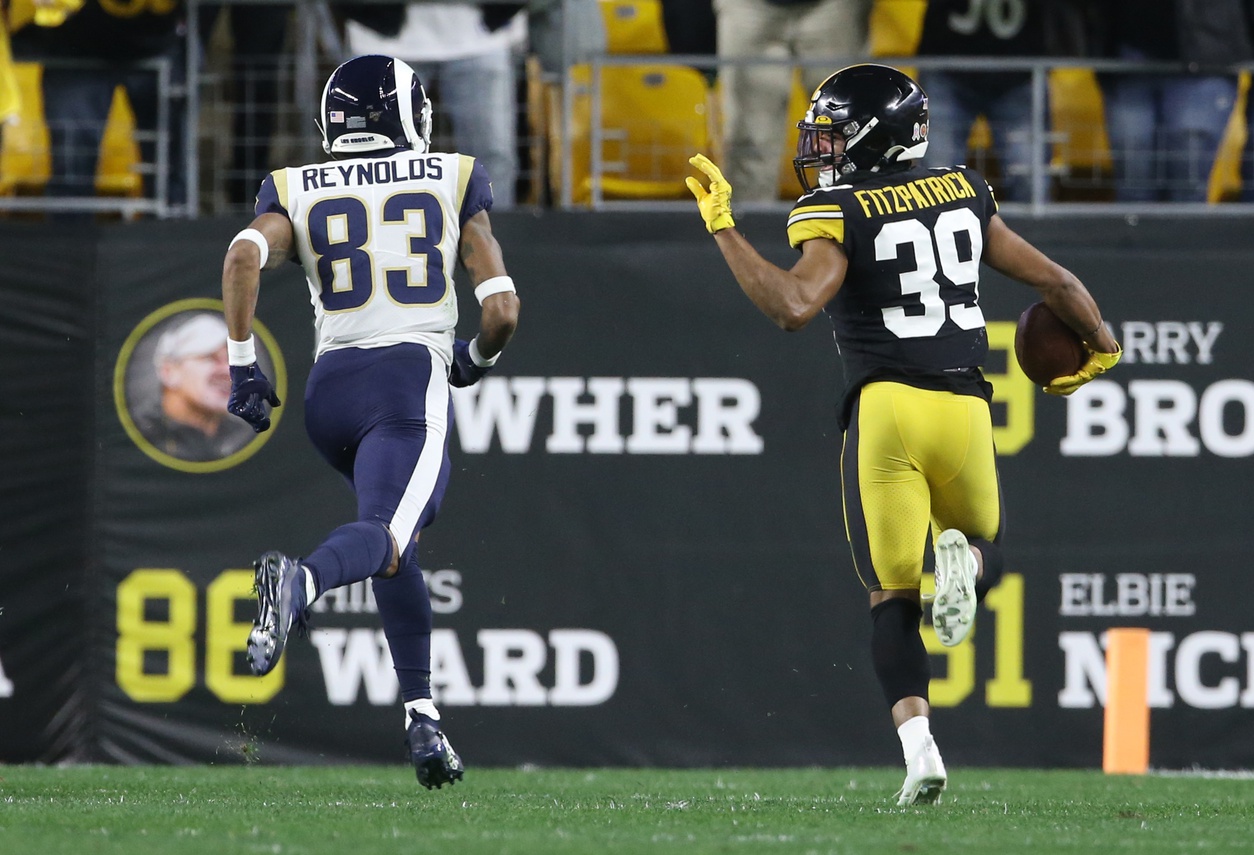 There's a good chance that Fitzpatrick cements himself as a top-five safety in a talented Steelers' defense next season. Many would put him there already after the way he played after being traded to the Steelers early in the 2019 season. According to PFF's coverage data, Fitzpatrick notched more combined interceptions and pass breakups (nine) than he did receptions allowed as the primary coverage defender (eight) after the trade to Pittsburgh. His 87.6 coverage grade after Week 2 ranked sixth at the position.
The thing holding him down on the list is that Fitzpatrick earned just a 52.7 coverage grade with the Miami Dolphins across his first year-plus in the NFL. The top of the safety position is filled with talent, and we've seen some of the guys ahead of him on this list play at a high level for longer. There's no denying that Fitzpatrick is one of the ascending young talents at the position, though.
After four mediocre seasons in Green Bay in which Hyde bounced around the defense — spending the majority of his time in the slot — he has really taken a jump over the last three seasons as the Bills' starting free safety. He's seen slight dips in his grading profile each year since his first season with Buffalo in 2017, but when you look at those three years as a whole, he ranks near the top of the position in both PFF grade (90.7) and PFF WAR (1.6 wins above replacement). No team has faced fewer passes 20-plus yards downfield (156) or allowed a lower passer rating on those deep targets (38.0) than Buffalo, and Hyde is a big reason why.
There is still a large portion of the NFL fan base that remembers Williams for the play he didn't make as a rookie during the 2017 postseason against Stefon Diggs, but that shouldn't be the case. On 1,000-plus snaps in each of his first three seasons, Williams' 90.7 PFF grade since 2017 ranks fifth at the position. He profiles as one of the league's best playmakers, with five interceptions on passes 20-plus yards downfield across those three seasons (second to Byard among safeties), and that number could have been even higher given the three dropped interceptions on his record, as well. He is one of several high-profile Saints players who will be looking for a new contract next offseason.
Last offseason, PFF's Mike Renner broke down why Amos was one of the best value deals of free agency. He doesn't make the splashy plays that typically draw attention, but oftentimes at the safety position, it's the plays you don't allow that are as important as the plays you make. Amos is a sure tackler who has earned negative PFF grades at one of the lowest rates in the NFL over the past three seasons. His first season with the Packers was a small step back from the 80.0-plus grades he earned in 2017 and 2018 with Chicago, but his 75.7 overall grade still ranked 15th at the position. It was an under-the-radar pickup for Green Bay from their division rival.
Jenkins returns to where his career began in New Orleans, but it really wasn't until he left the Saints to join the Philadelphia Eagles that his career took off. In those six seasons with Philadelphia, no safety played more snaps lined up in the box or slot than Jenkins, and he developed into one of the game's most consistent coverage defenders in those areas of the field while contributing solid play against the run. His 69.2 PFF grade in 2019 was his lowest since leaving New Orleans, but there is still reason to believe he'll be an important contributor to a Saints' defense that has a lot of talent.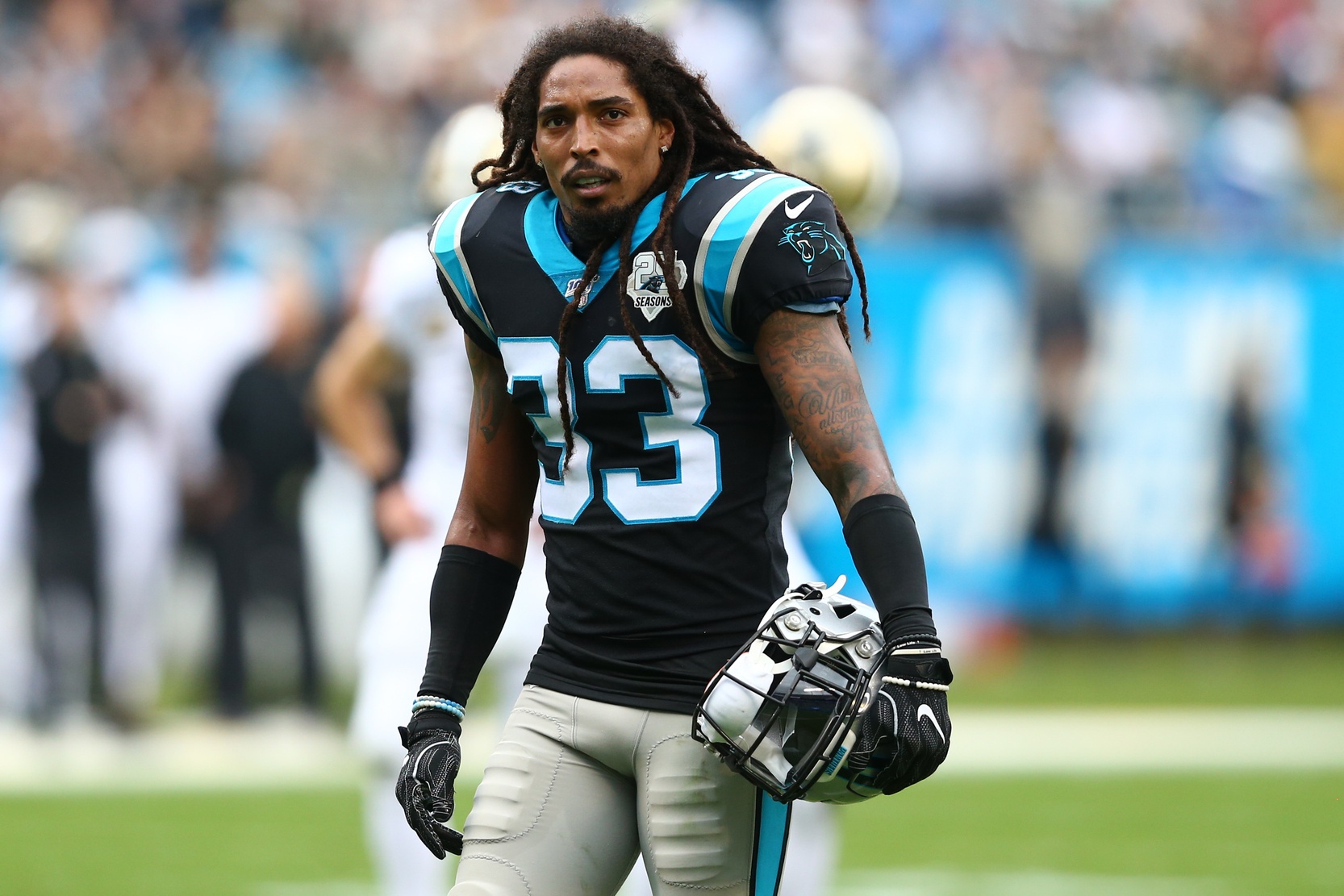 PFF's Solomon Wilcots recently looked at some of the most underappreciated defenders in the NFL, and Boston deservedly made his list. He's not a guy who is going to be lauded for his run defense, but Boston has shown some of the best zone coverage instincts in the NFL at free safety. Over the past three seasons, his 94.7 coverage grade ranks second at the position. The three-year deal that Boston signed with the Panthers this offseason was well-deserved after playing on one-year deals each of the past two years, but it still looks like a steal on the part of Carolina with how well Boston has played in coverage of late.
This ranking feels low for a player who just signed a contract that made him the highest-paid safety in NFL history, but as I outlined at the time of the deal, there are still some questions about Baker's coverage ability. While it has improved, Baker earned a career-high PFF coverage grade of just 64.8 in 2019. To Baker's credit, his versatility and strong play against the run — where his 68 run stops since 2017 rank third among defensive backs — are clear strengths to his game, and he has played a difficult role in Arizona's defense. There's reason to believe he'll continue to improve, but as of now, he hasn't been the kind of playmaker in coverage that you typically associate with the NFL's top safeties.
2019 was Jackson's first season in Denver after nine years with the Texans, and it was also his first campaign playing the majority of his snaps at safety. He responded with one of the best years of his career, earning PFF coverage and run-defense grades north of 79.0. As I discussed earlier with Simmons, Fangio's defense gives his safeties the freedom to make plays, and Jackson capitalized on that opportunity. His 11 combined pass breakups and interceptions came in as one of the highest marks of his career despite him not seeing the same volume of passes come his way as he did while at cornerback. He and Simmons form one of the top safety duos in the NFL heading into 2020.
Reid has been a bright spot in a Houston secondary that has some questions over the first two years of his NFL career. He has produced back-to-back overall grades above 75.0 in his first two NFL seasons, and he has been one of the position's better tacklers to this point in his career. Among the 22 safeties that PFF has charted with 150 or more tackles over the past two seasons, Reid is one of nine to have a missed tackle rate below 10%. At just 23 years old, he'll continue to be a key part of that defense moving forward.
With Jamal Adams' departure, the focus will be on Maye in New York — a young player who is developing into one of the NFL's better safeties in his own right. At free safety, he wasn't around the ball nearly as much as Adams, but that should change with Maye projected to take over Adams' old strong safety role. It will be interesting to see how Maye's play holds up with a new set of responsibilities in 2020 because he was on a nice track at free safety. He turned in an 80.0 PFF grade in an injury-shortened 2018 campaign and followed that up with a 74.5 overall grade this past season on over 1,000 defensive snaps.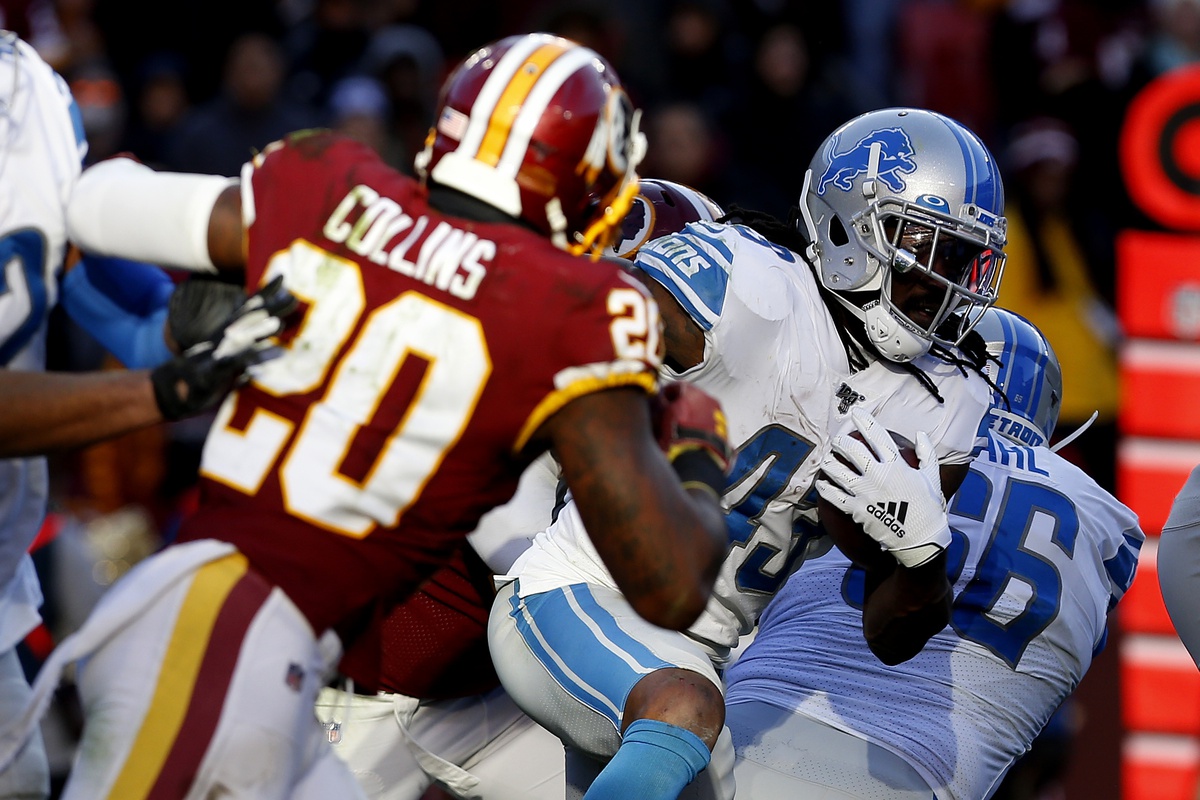 Collins is what you would expect from a box safety. He brings strong play against the run with five straight run-defense grades of 69.0 or higher — led by a 90.1 mark in 2016 — and he's a solid tackler who brings physicality to your defense. If this were two seasons ago, Collins would have ranked higher coming off consecutive PFF grades of 80.0 or higher, but he's taken a step back the last two seasons, recording his lowest overall grade in 2019 (69.2) since his rookie season. He'll look to bounce back in his second season in Washington under a new coaching staff that includes Ron Rivera and Jack Del Rio.
Ward has had an interesting career, to say the least. Four of his six NFL seasons have been cut short by injury, and he had been a cornerback in the only other seasons in which he played 500-plus snaps prior to last year (2015 and 2016). Last year, however, Ward was excellent as the 49ers' starting free safety. The 49ers allowed just 10 completions on passes 20 or more yards downfield during the 2019 regular season — the fewest in the NFL by six — and Ward gets a lot of the credit for that with his 84.9 overall grade on the season. Having signed a three-year deal this offseason to stay in San Francisco, he'll look to build on that with a healthy 2020 campaign.
Offseason additions like Harmon are the reason I think there's a decent chance this Lions defense should look better this season than it did last year despite losing Darius Slay at cornerback. He's been an important and reliable piece of a very good Patriots' secondary for years, playing 500-plus snaps and grading at 68.0 or higher in each of the past five seasons. Harmon has also shown a knack for making timely big plays. His eight fourth-quarter interceptions since 2015 are more than any other safety.
The Saints could not have expected much more out of the artist formerly known as Chauncey Gardner-Johnson in his rookie season. He is listed as a safety here — as he is on the Saints' roster — but Duce played the majority of his snaps in the slot last season. Among 49 players with 150 or more coverage snaps in the slot in 2019, Duce's 80.2 coverage grade ranked third behind only the Patriots' Jonathan Jones and new teammate Malcolm Jenkins. Considering both Jenkins and Marcus Williams are also on this list, you have to expect the Saints will feature all three on the field as much as possible on defense.
Walker impressed as a rookie in 2018 with an 89.8 overall grade on a small sample playing primarily free safety. Last season, he played more of a diverse role as a full-time starter — spending more time in the box and slot and putting up another strong 76.0 grade in coverage. Interestingly, it looks like he's in serious competition with Will Harris (55.3 PFF grade in 2019) for the starting strong safety job. Walker has shown enough to this point, though, to think he is the better option to fill that role. At the least, he's shown enough to warrant a spot on this list heading into next season.