In a league full of good players, even some of the most talented performers have failed to receive universal recognition for their achievements. After all, the spotlight of success has a limited scope, and it has left several defensive players lost in the shade of anonymity. The production from these players ranks among the league's best, but full appreciation has remained elusive.
Here is a look at five defensive players who have delivered their A-game without receiving A-list praise and recognition.
Heyward is the centerpiece of a Steelers defense that has produced more quarterback sacks (170) over the last three regular seasons than any other team in the league.
During that time, Heyward ranks in the top five among interior defensive linemen in total pressures generated (181, 4th), pass-rush win rate (15.5%, 5th) and pass-rush grade (87.9, 5th). The Steelers are the only team in the league that has generated 50 or more sacks in each season since 2017, and Heyward has been a key piece to that formidable pass rush.
During his nine seasons in Pittsburgh, Heyward has provided stability and production as both a pass-rusher and run defender.
In 2019, he also finished in the top five among interior defensive linemen in run-defense grade (90.3, 2nd), while his 30 defensive stops against the run tied for fourth among all players at his position.
As a 5-technique in a 3-4 defense, Heyward is constantly fighting off double-teams at the line of scrimmage where he regularly achieves winning results. As a relentless disrupter on the inside of the Steelers' defensive line, Heyward allows both T.J. Watt and Bud Dupree to defeat inferior one-on-one matchups on the outside.
So, the next time you're watching the newly built Steel Curtain defense clean up against opposing quarterbacks, please be sure to notice the dirty work being done by Number 97 down inside the trenches, because Cameron Heyward is the key cog in what has become a machine in Pittsburgh.
Over the last two seasons, Minnesota Vikings edge rusher Danielle Hunter has emerged as one of the league's premier pass-rushers and has quietly racked up more total pressures (154) than any player at his position.
Hunter has incredible length at 6-foot-5, and it helps him hold off bigger offensive lineman while turning the corner en route to the quarterback.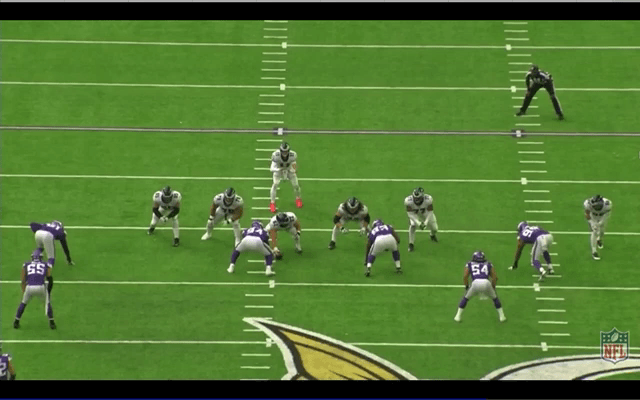 Hunter is a fully refined edge defender who can hit, hurry and harass the quarterback while also maintaining a high level of production against the run, where he has also graded well over the last two seasons.
Danielle Hunter: Run-defense statistics and ranks from 2018-19 (regular season only, among 55 edge defenders who played min. 400 snaps)
| | | |
| --- | --- | --- |
| Stat | | Rank |
| PFF run-defense grade | 74.3 | 14th of 55 |
| Tackles | 78 | 1st of 55 |
| Tackles for loss or no gain | 18 | T-9th of 55 |
| Defensive stops | 46 | 4th of 55 |
| Run-stop percentage | 7.1% | T-19th of 55 |
Hunter has become the cornerstone of one of the NFL's most productive defenses on an annual basis while under head coach Mike Zimmer.
His name is seldom mentioned when discussing the league's best pass-rushers, but his 15.3% pressure rate over the last two seasons ranks fifth among qualifying players at his position — and he is just entering his prime at 25 years old. As his stock continues to rise, the recognition of Hunter's talents and increasing production will also attract the attention he rightfully deserves.
During his eight-year career in Tampa Bay, David has developed into the quintessential three-down linebacker. Since 2018, he has earned the position's highest coverage grade (91.4) while also playing the most coverage snaps (1,165) among 30 qualifying linebackers.
Despite sustaining a number of injuries early in his career, David has maintained his speed, athleticism and coverage skills. He is a versatile coverage defender who earned top grades last season in the most critical areas of pass coverage.
Lavonte David: Coverage statistics and ranks, 2019 (regular season only)
| | | |
| --- | --- | --- |
| Stat | | Rank |
| PFF coverage grade from all positions | 91.1 | 1st of 39 (min. 400 snaps) |
| PFF coverage grade lined up in the box | 90.5 | 1st of 44 (min. 300 snaps) |
| PFF coverage grade lined up in the slot | 76.8 | 5th of 25 (min. 50 snaps) |
With the help of David's ability to match up to running backs and tight ends in pass coverage, the Buccaneers finished the second half of last season with the third-highest team coverage grade in the NFL (88.1), just behind San Francisco (90.2) and Minnesota (90.1).
With so much attention focused on Tom Brady and his wide receiving duo of Mike Evans and Chris Godwin, the Buccaneers' star-studded defense has barely earned a mention this offseason. However, look for Lavonte David and the rest of his defensive teammates to make plenty of noise in 2020.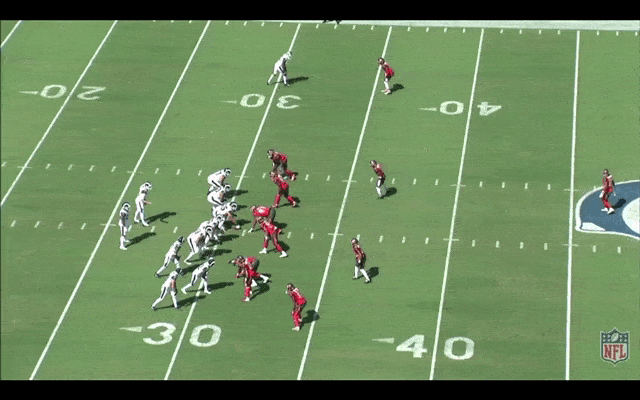 Hayward is the cornerstone of the Chargers' top-rated defensive backfield where he has earned a PFF coverage grade of 92.3 over the last three seasons, the best mark among cornerbacks who have played at least 900 coverage snaps over that span.
His 25.3% forced incompletion rate also tops the NFL during the same period while his 50.3% catch rate ranks second, and he gives defensive coordinator Gus Bradley the shutdown corner needed to anchor one of the league's top-ranked secondaries.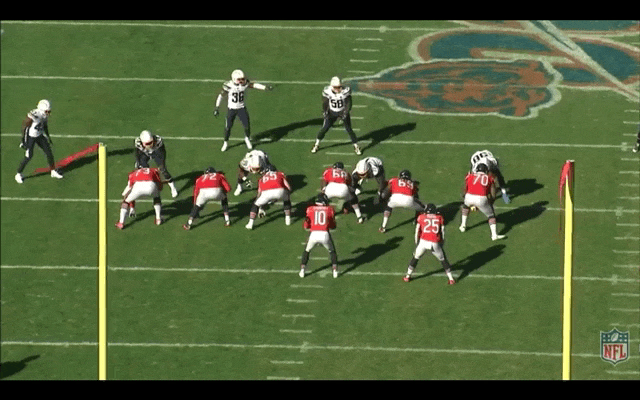 Hayward is a consistent performer and has the patience at the line of scrimmage that makes him one of the league's best man-to-man coverage corners.
When the ball is in the air, patience without panic is Hayward's calling card. Over the last three seasons, he's forced an incompletion on 28.8% of the passes thrown 10 or more yards downfield into his primary coverage, second to only Adoree' Jackson's mark of 30.8% over that span.
The Chargers signed Hayward to a free-agent contract in 2016 and to another extension in 2018, and the returns have been spectacular. The veteran cornerback finished the 2019 season with the fifth-best coverage grade (84.4) and has shown no signs of physical decline.
If you have not heard Boston's name by now, then you have not been paying attention. The seventh-year safety has earned the fifth-best coverage grade at his position since entering the league in 2014, while his forced incompletion rate of 24.2% ranks second to only Earl Thomas III since then.
Boston has a keen awareness while working in zone coverage. In 2019, he logged 508 zone-coverage snaps and earned the highest zone-coverage grade (91.1) among the 89 qualifying safeties in the NFL. Among those players at his position with at least 100 zone-coverage snaps, Boston had the highest forced incompletion rate (50.0%) while allowing the second-lowest completion percentage (41.7%).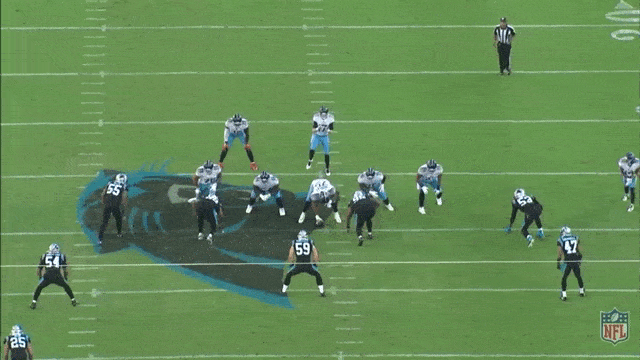 This offseason, the Panthers became the first team in the common draft era to use all of their picks on the defensive side of the ball. So, Boston will lead as many as seven rookie defenders against divisional quarterbacks like Tom Brady, Drew Brees and Matt Ryan. If he continues his trend of leading in every coverage metric by season's end, then he will certainly earn the kind of recognition that has, until now, remained elusive.