The Baltimore Ravens made official what many speculated Saturday by releasing Earl Thomas after just one season with the team. The former first-round pick out of Texas played well in his lone campaign in Baltimore, amassing over 0.4 wins above replacement on 942 snaps, which was the fifth-highest mark of his career in a season and ranked in the top-20 at his position. His departure leaves the Ravens with Chuck Clark (0.29 WAR in 2019), Anthony Levine (0.03), Jordan Richards (0.01), DeShon Elliott (0.04) and late-round draft pick Geno Stone at the safety position.
Replacing Thomas will not be trivial for the Ravens, as his presence in the middle of the field allowed them to run a scheme in which they were one of the NFL's best teams at forcing quarterbacks to hold the ball a relatively long time while still rushing an above-average number of players. Clark, whose confrontation with Thomas was reportedly the straw that broke the camel's back, rushed the passer on 101 passing plays during the 2019 regular season, which was the most in the league by a defensive back. Thomas' 54 pass-rushing snaps ranked fifth among defensive backs.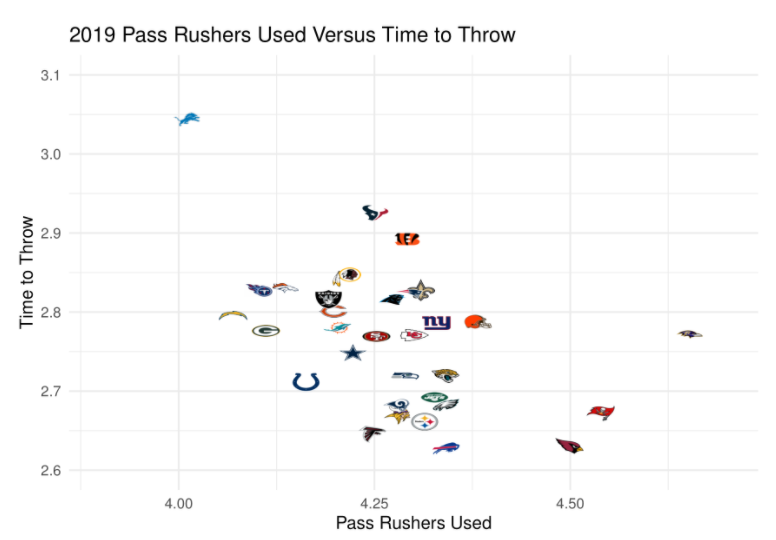 When Thomas was in coverage, he allowed just 0.17 yards per coverage snap, which was the fifth-best mark of any safety with over 350 coverage snaps during the 2019 regular season. He also ranked fourth among safeties in targets against per coverage snap in the slot (25.5), displaying some versatility there, as well. 
While the Ravens seem to always find a way on the back end, acquiring Marcus Peters for a fifth-round pick last year from the Rams, they will have to get creative to replicate the force multiplier that was Thomas. That could come in the form of leaning on rookie linebacker Patrick Queen and possibly moving Jimmy Smith or another player back to safety, like the Ravens did with veteran (and current free agent) Brandon Carr a season ago (Carr played 102 snaps at free safety after the Peters trade).
From a cap perspective — assuming Earl Thomas, his representation and/or the NFLPA file a grievance — the Ravens will have a $9 million interim 2020 dead cap hit attributed to Thomas' release for conduct detrimental. He has $15 million in signing bonus proration amounts remaining from his four-year, $55 million contract. And $5 million of that $15 million will count as dead money in 2020, with the remaining $10 million counting as dead money against the 2021 cap.
While the (presumed) grievance is ongoing, there will be a temporary hold on $4 million of Thomas' $10 million 2020 base salary (which is fully guaranteed) — hence the $9 million cap charge while the grievance process unfolds, making any subsequent moves on the Ravens' end for a veteran a bit limited.
The NFL Network's Ian Rapoport reported that the Cowboys, Texans and 49ers are among the teams interested in Thomas' services. At this point in the offseason, it's hard to imagine Thomas getting more than a one-year flier, perhaps with some incentives to get him as close as possible to the $10 million base salary he was owed from Baltimore.
The Cowboys just freed up about that much money in releasing the injured Gerald McCoy and restructuring Tyron Smith's contract (again). Dallas ranked just 16th in the NFL in WAR generated by the safety position in 2019, and with Jeff Heath now playing for the Las Vegas Raiders and Byron Jones joining Miami's secondary, it would make some sense for Dallas to get involved to shore up a defense that regressed from its early-season success in 2018 over the past year and a half.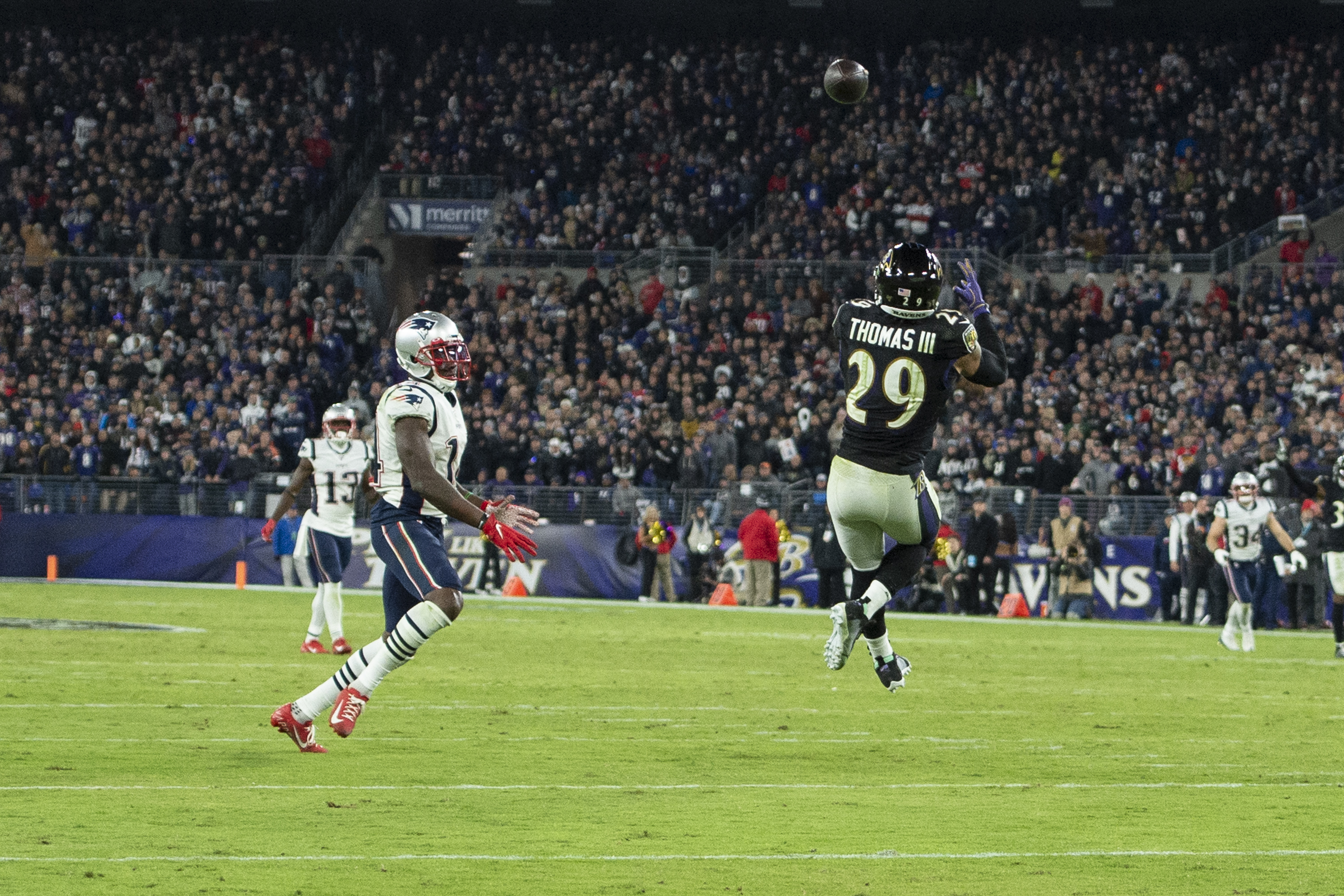 Only the Miami Dolphins had a lower WAR figure in the secondary last year than Houston, so it makes sense for them to get involved, as well. And, given that they've already made midseason moves to acquire former first-rounders — such as Gareon Conley and Vernon Hargreaves — in recent years, it's an approach we wouldn't be surprised to see them take, given that they are a healthy distance (about $21 million) under the cap. The 49ers play enough three-safety looks, and are in a division near and dear to Thomas' heart, so their inclusion on this list makes sense, too. 
No team in the league has too many defensive backs, and given the uncertainty surrounding depth in this COVID-19 era, combined with the cap space that has opened up as a result of a number of opt-outs, Thomas signing with any one of 10-15 teams at this point would not be a surprise.