Earlier this week we focused on the worst picks we've seen in the NFL draft, but now it's time to turn our eye towards the positives. With 15 years of grading the NFL in our back pocket, these are the best draft picks at each slot that we've seen over that span.
Subscribe to
There have been a lot of "good" players taken at No. 1 overall since 2006, but perhaps none qualify as a sure-fire Hall of Famer. Of them, Luck reached the highest sustained peak, recording overall grades of 90.4 and 91.2 in his final two seasons before retiring after multiple injuries. There's a good chance that Kyler Murray, Joe Burrow or Trevor Lawrence, all of whom were taken No. 1 overall in recent years, could be changing this in time.
A Hall of Fame career from start to finish. Miller started his NFL tenure with a PFF record eight straight seasons grading at 90.0-plus overall before Father Time reared his head. We'll have to see if Chase Young can match that feat eventually.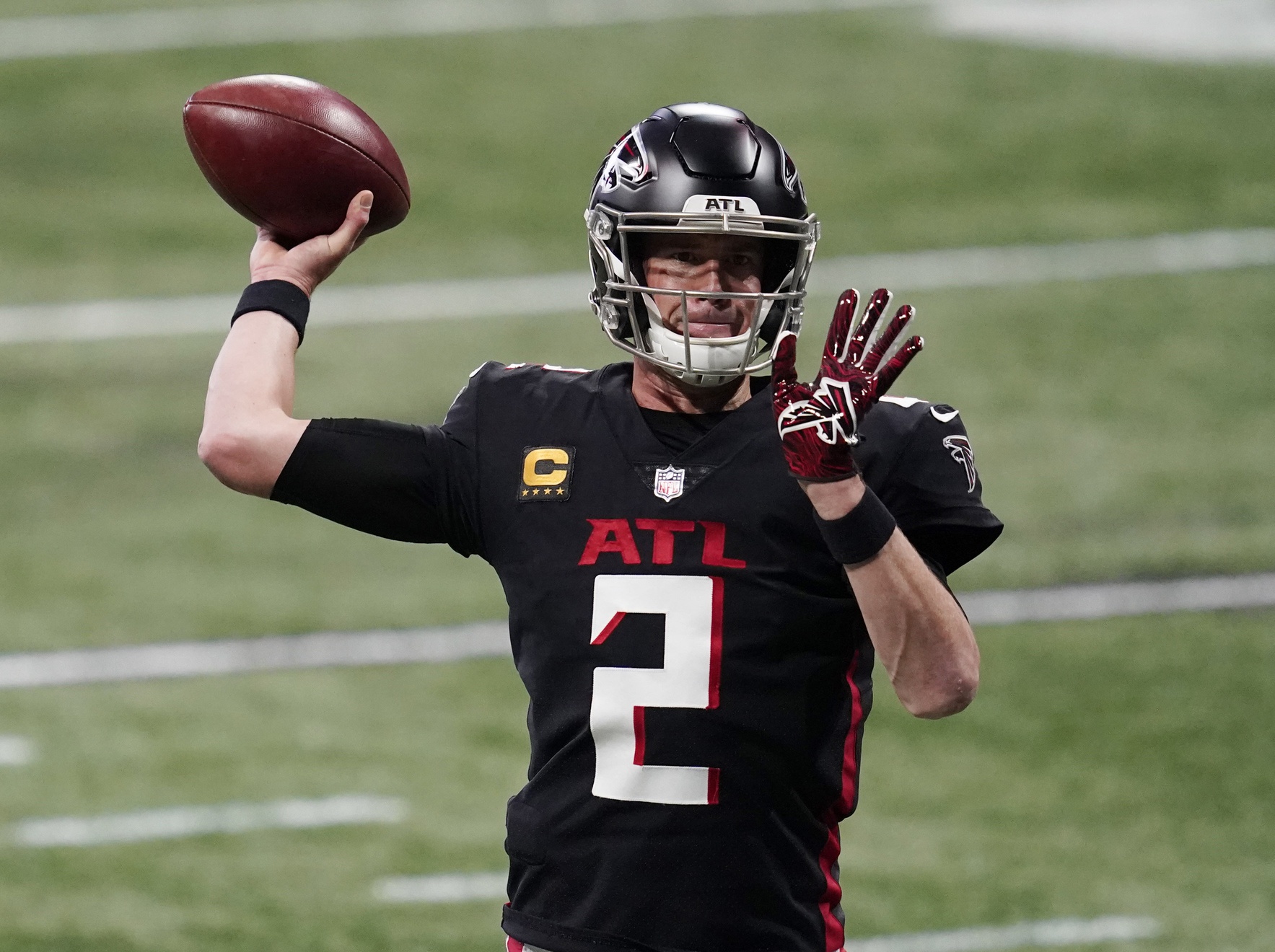 This one was hotly contested between Ryan and future Hall of Fame left tackle Joe Thomas. Thomas was obviously more impressive for his respective position, but Ryan led to more wins for his respective franchise. Ryan has earned 80-plus passing grades in 10 of his 13 NFL seasons.
When at his best, Williams is the gold standard at left tackle in the NFL. He's peaked with seasons of 91.8 (2013), 92.7 (2016), and 91.9 (2020) overall grades over his career. If he continues that level of play over his contract in San Francisco, Williams will have put together a Hall of Fame resume.
This could just as easily been Jalen Ramsey, but Peterson's longevity gets the nod at this point. If you take away his 2014 season, which was heavily impacted by his undiagnosed diabetes, Peterson allowed only a 54.4 completion percentage in his coverage and .9 yards per coverage snap while frequently tracking No. 1 receivers over his first eight NFL seasons.
Jones led the NFL in yards per route run in four straight seasons from 2015 to 2018 — an unparalleled stretch in PFF's charting history. He averaged over 3.0 yards per route run in three different seasons. No other receiver has multiple such seasons, and only five have ever eclipsed the 3.0 threshold. Jones has had a special career to this point.
We had our choice of Josh Allens at No. 7 overall, but the quarterback's elite breakout 2020 campaign makes this one easy. His 90.9 overall grade this past regular season ranked fifth in the NFL.
After diving into the history of the eighth overall pick over the past 15 years, I'd be willing to entertain arguments that it's a cursed selection in the draft. The fact that a running back is the choice for the best pick made at eight overall should tell you everything you need to know. McCaffrey's only real competition here was former Titans tackle Jack Conklin and former Jaguars tackle Eugene Monroe.
Tyron Smith would have been in contention here had he managed to stay healthy over the past half-decade. Kuechly may have retired early, but he never put any bad reps on tape. He earned grades over 90.0 in every single season from 2014 to 2018.
This is the biggest no-brainer on the list. A fancy PFF grade shouldn't be necessary to convince you of that.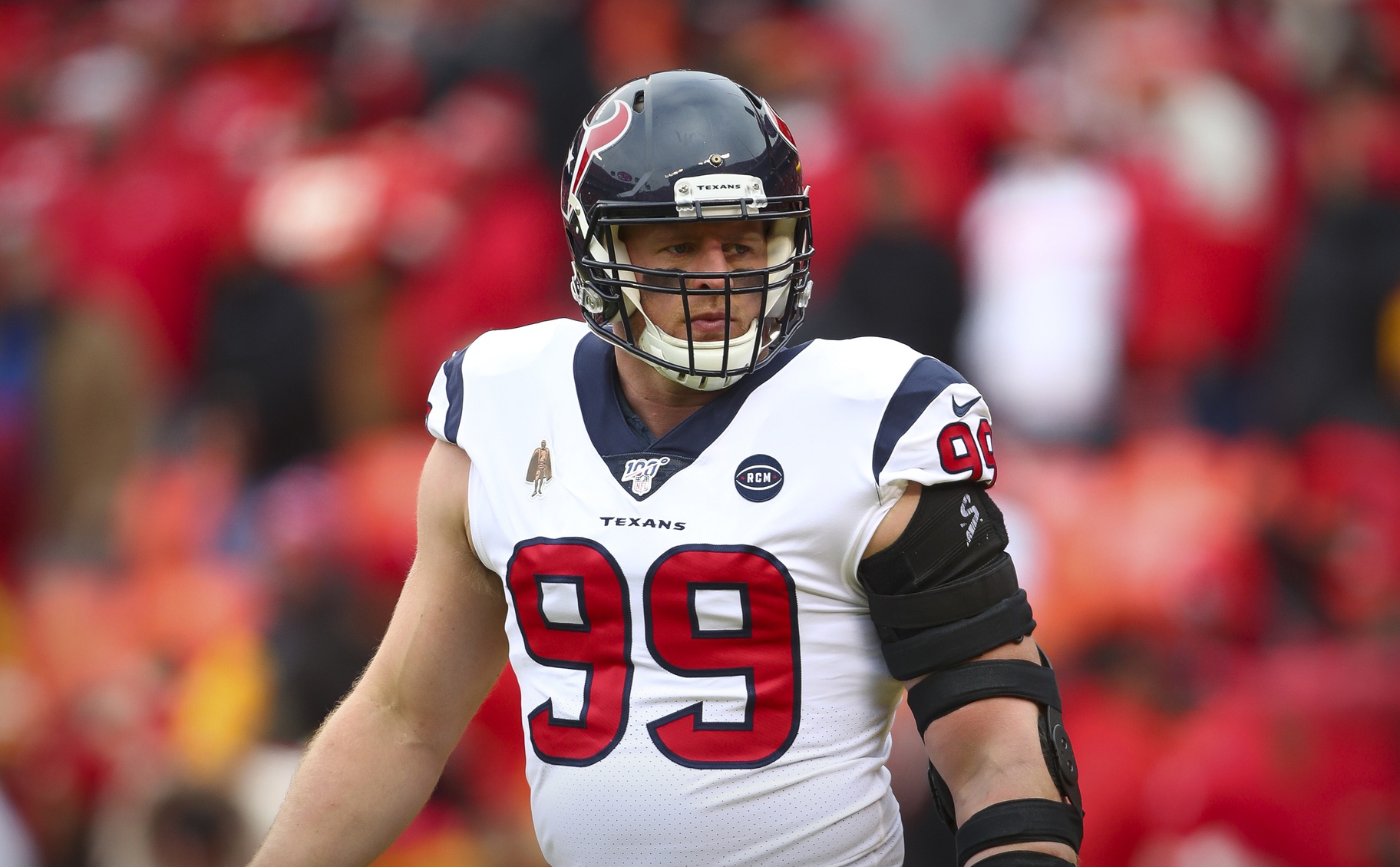 Ah, what could have been. Watt's peak was the best we've ever seen from a defensive player in the PFF era. We may not ever see another season as dominant as his 2014 campaign. His 65 combined sacks (21) and hits (44) were more than double that of the next closest defender in the NFL (Justin Houston, 31). Injuries robbed us of seeing more of Watt in recent years.
Watson's talent is undeniable. He's earned grades of 80.9, 82.7 and 92.5 over the past three years en route to becoming one of the NFL's elite quarterbacks.
While Watt may have had a higher peak, Donald has seen more sustained dominance in his NFL career. He's led all interior defenders in quarterback pressures each of the past five seasons.
Revis' 2009 season is still a sight to behold. While tracking No. 1 receivers weekly, Revis allowed a completion percentage of only 36.9%. It was far and away the most dominant single season from a cover cornerback we've seen.
Pierre-Paul has always been a volume rusher. In his 11-year NFL career, he's averaged nearly 50 pressures a season while playing over 900 snaps in five of those years.
The league's most consistent guard since he entered the NFL, Martin is on a Hall of Fame trajectory. The big "what if" with Martin is if he had simply stayed at his college position of tackle. He played a game and a half there this past season and didn't allow a pressure on 41 pass-blocking snaps.
James is quite easily the best 17th overall pick of the past 15 years … when healthy. That last part has all too unfortunately been difficult to come by in his three years. He earned an 88.3 overall grade as a rookie and an 82.3 overall grade in 2019 after returning from injury in Week 13 before tearing his ACL and missing all of 2020.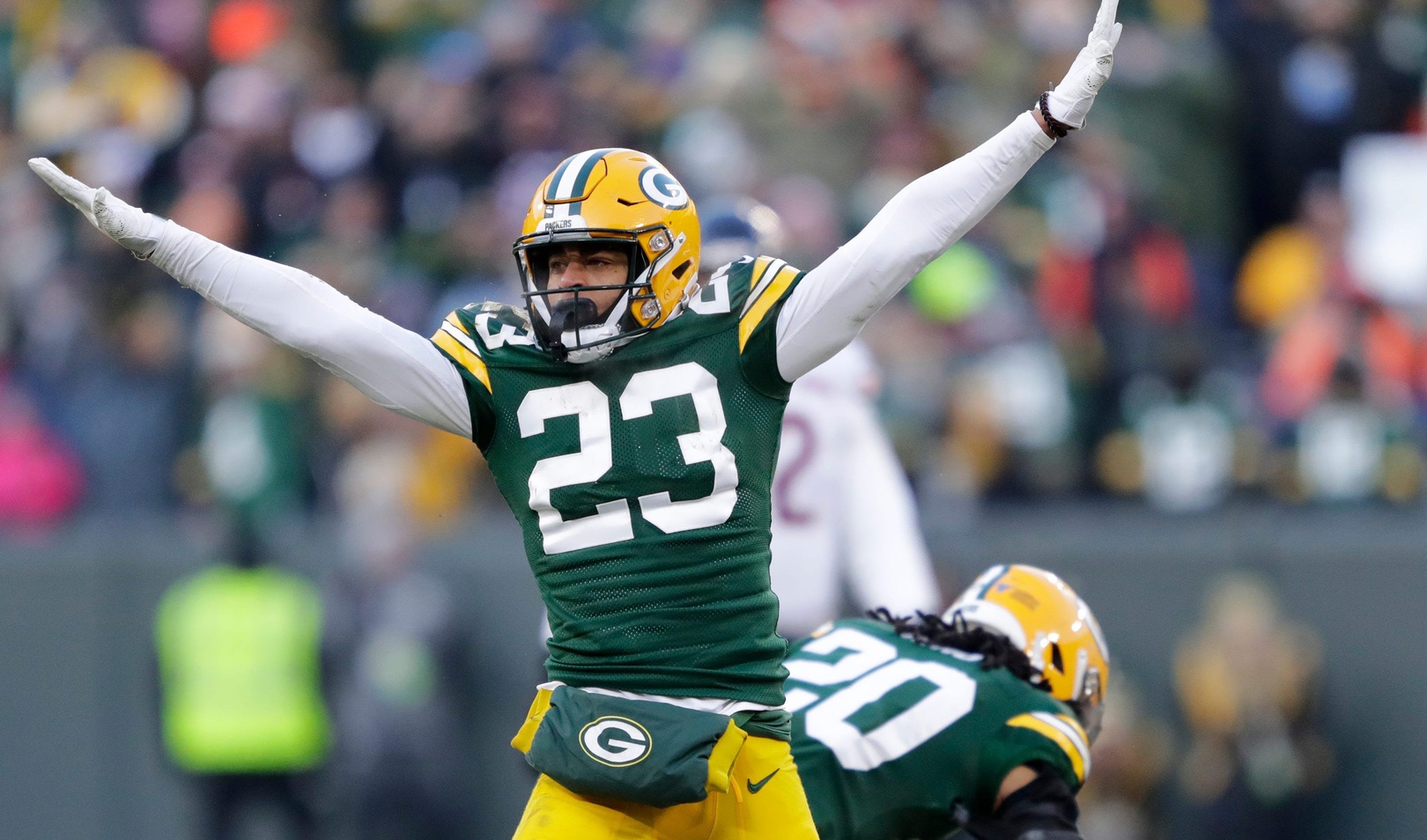 Alexander has seen the upward trajectory of his career vault him into elite status already by Year 3. His 90.6 coverage grade was the highest of any corner in the NFL during the 2020 regular season, and he took it up a notch in the playoffs, allowing two catches on seven targets for 16 yards with two picks and a pass breakup.
Cromartie was very much an up-and-down player in his career, but his peaks with the Chargers were special. His 2007 season saw him pick off 10 passes and allow a mere 53.5% completion percentage.
One of the most under-appreciated players of the PFF era, Hali averaged just over 55 pressures a season for the first 11 years of his career. But while stuck on some rough Chiefs teams, he tailed off before Kansas City's rise to prominence in recent years.
Jones was one of the NFL's true iron men prior to his injury-plagued 2020 campaign. From 2012 to 2019, he averaged 915 snaps per season and nearly 58 pressures. He has a knack for troubling even the NFL's best tackles thanks to his prodigious length.
Jefferson is already deserving of this honor after one NFL season. He broke the rookie receiving yardage record and recorded the second-highest receiving grade in the league last season.
Bulaga put together a six-year stretch with the Packers where he was comfortably a top-three right tackle in the NFL. After allowing 13 sacks as a rookie, he's never allowed more than nine combined sacks and hits in a season since.
If you're keeping track, Jordan is the fifth player on this list from the 2011 class, making it the most represented draft year. He's been one of the best all-around defensive ends in the game and a pinnacle of health. Since he was drafted in 2011, Jordan has averaged 903 snaps per season.
Hightower's physicality and blitzing prowess have been integral to the Patriots' success since he came into the league in 2012. His 191 pressures over that span are the most of any off-ball linebacker in the NFL.
There's an argument to be made for Falcons wideout Calvin Ridley and Packers outside linebacker Clay Matthews here, but Brown's consistent, high-level play at multiple stops gives him the nod. Nine of his 14 seasons have earned pass-blocking grades over 80.0.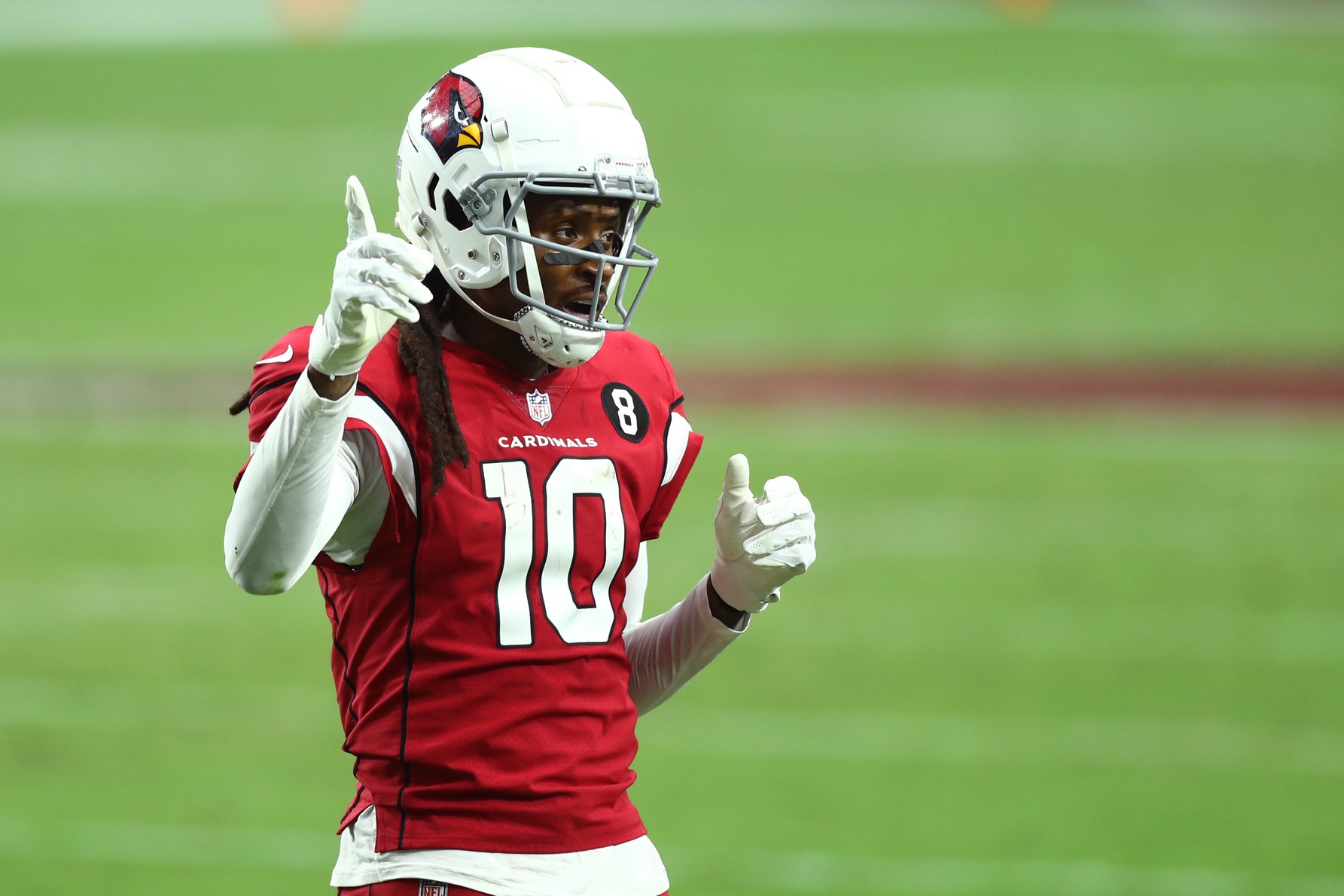 From Tre'Davious White to Kenny Clark to Byron Jones to Devin McCourty, the 27th overall pick has produced some studs over the years. None of those guys can leapfrog Hopkins for this spot, though, as the former Clemson receiver has done nothing but produce despite less-than-stellar quarterback play around him. Hopkins has averaged 1,251 yards per season in his eight-year career.
There's a good chance Staley gets stuck in the "Hall of Very Good," but he still had one heck of a career for being drafted at No. 28th overall. He was PFF's highest-graded tackle in both 2012 and 2017.
Mangold hit the ground running as one of the best centers in the NFL and didn't earn a grade below 83.0 until his eighth season. He embodied the true "10-year starter" that every team wants in the first round along the offensive line.
While Watt isn't quite on his brother's career path, he's not too far off. His 163 pressures over the past two seasons are the third-most of any player in the NFL.
Frederick's career was unfortunately cut short, but he was the class of the center position in the NFL from the day he stepped foot on an NFL field. He didn't earn a single grade below 82.7 until he was diagnosed with Guillain-Barré syndrome.
Jackson took the league by storm en route to an MVP campaign in 2019. While he took a step back as a passer in 2020, he is still the closest thing we've seen to Michael Vick as a runner at the position in the modern NFL.