The phrase "worst mock draft ever" is often used in hyperbole, but not today. The below mock draft truly holds up to that title, as it features the worst picks at all 32 draft slots since PFF started grading in 2006. Some were hotly contested, while others were self-explanatory.
Let's get to the picks that these respective franchises would love to have a do-over on.
This was truly an all-timer. The 2007 No. 1 overall pick lasted only three seasons in the NFL. He finished with a 52.1% career completion percentage and threw 23 picks compared to 18 touchdowns. Russell's pro career dons a 43.2 career PFF grade as a result. It doesn't get any worse.
While offensive linemen are thought to be the "safe" selections at the top of drafts, Rams fans know that's not always the case. Between Baylor tackle Jason Smith at No. 2 overall in 2009 and Robinson a few years later, the Rams had the two worst draft busts we've seen at this draft slot. Robinson never earned a grade higher than 61.3 for the Rams before being shipped off to Detroit for a sixth-rounder while still on his rookie contract.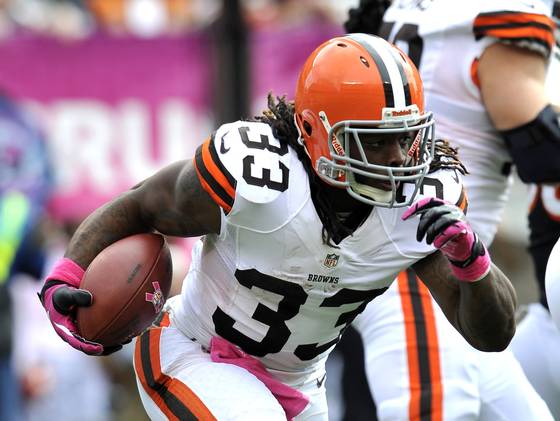 Halfway through Richardson's second season in the NFL, the Browns had seen enough. And yet, they still somehow managed to get a first-rounder in return. Running behind an exceptional Cleveland line from the early 2000s, Richardson managed only 3.6 yards per carry as a rookie. He lasted just a season and a half more with the Colts before they'd seen enough, too. Richardson averaged a mere 3.3 yards per carry over his career.
This was yet another "safe" pick that turned out as anything but. Fournette averaged under 4.0 yards per carry in his three years with the Jaguars before he was cut outright prior to training camp in 2020.
Sanchez was right in that sweet spot where his record was good enough that he didn't get benched, but his performance was bad enough that he couldn't get one of the best rosters in the NFL over the hump. He started his entire rookie deal with the Jets but managed only a 53.0 overall grade over that span. He then failed to lock down a starting job elsewhere.
Gholston's name is tied to his NFL scouting combine performance. He put up a ridiculous 37 bench reps and had a 1.53 10-split at 266 pounds. None of that ever translated to a football field, however, and he managed only 613 snaps in three seasons with no sacks.
This is the first one where injuries were a massive factor. White developed a stress fracture in his leg before ever playing a down for the Bears, and that caused him to miss his entire rookie season. He then suffered a high-ankle sprain the next year and was never qutie the same. He's still kicking around despite playing just 418 combined snaps thus far in his NFL career.
Gilbert lasted only three seasons in the NFL, two of which came with the Browns. It wasn't solely on-field issues, as Gilbert dealt with his fair share of off-field problems, too. He was suspended for a year after his final release due to violating the league's substance abuse policy. Gilbert played only 427 snaps in his NFL career.
Ross was so slow to get up to speed with the Bengals that then-head coach Marvin Lewis infamously dabbled with switching him to cornerback as a rookie. It seemed ludicrous at the time, but it's far less so after seeing how his rookie contract played out in Cincinnati. Ross managed just 733 receiving yards in his four years with the Bengals.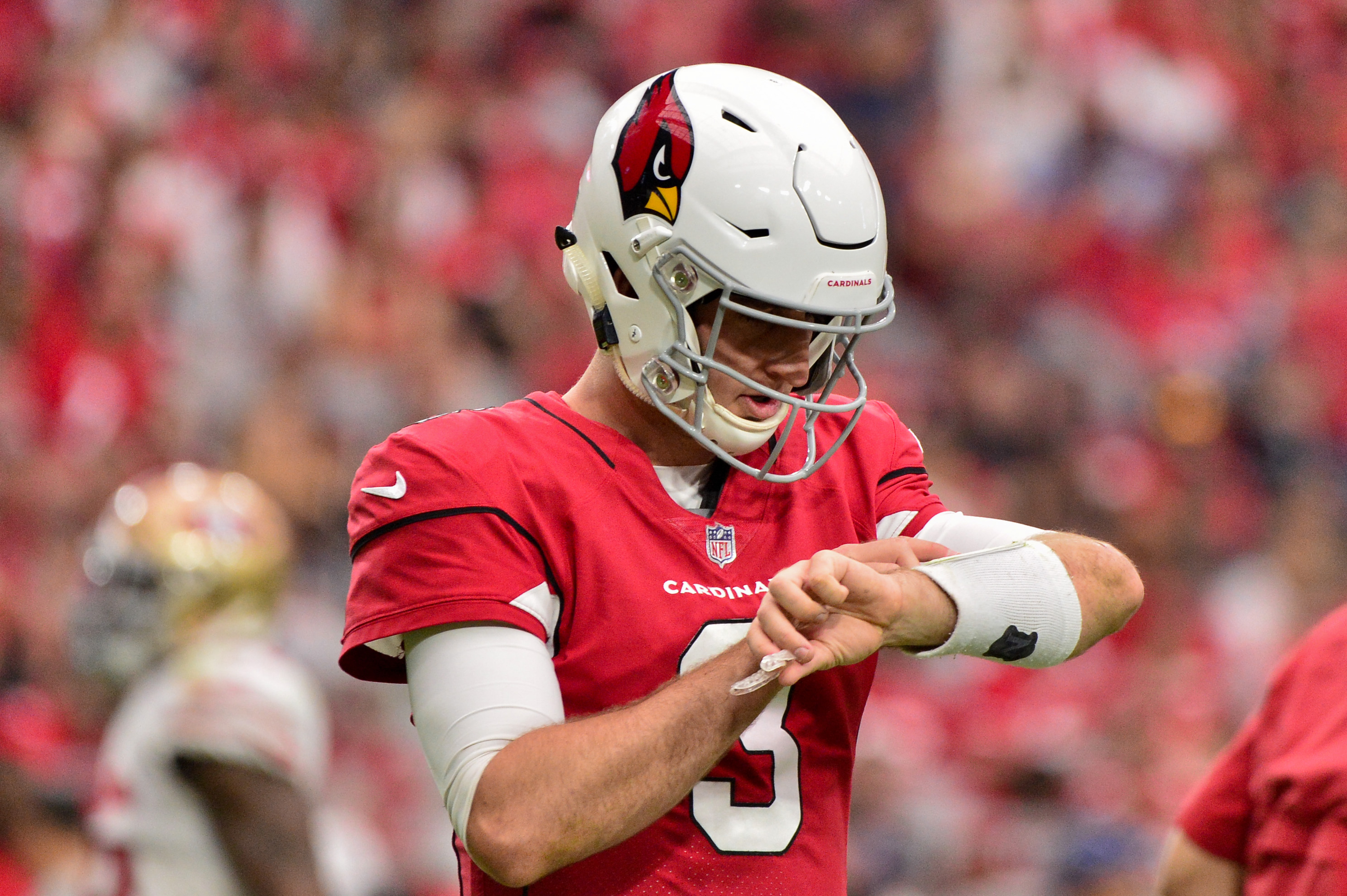 Rosen was the lowest-graded quarterback in the NFL as a rookie and then was immediately shipped off for a second-rounder after the Cardinals drafted Kyler Murray No. 1 overall the next season. He's already bounced around to two more teams since.
Maybin lasted all of two seasons in a Bills uniform before he was cut outright. Over that span, he played all of 319 snaps while generating 10 total pressures. He actually had one productive season with the Jets in 2011, racking up six sacks and 24 pressures in a sub-role, but that success was short-lived, and he was released the next season.
While Ponder ended up kicking around for a little, he never earned a grade higher than 57.0 in a season. He finished with 11 more turnover-worthy plays (64) than big-time throws in his NFL career.
Despite starting for four years between St. Louis and Washington, Carriker was a complete non-factor for both teams. He never managed more than 16 pressures or a grade higher than 65.9 overall in any season of his career.
The 14th overall pick actually features one of the best track records in the first round of any draft slot — there haven't been many true swings and misses. Williams himself wasn't even a true "bust," per se, but he peaked at around a below-average tackle. He never earned higher than a 70.5 overall grade in four years as a starter.
Coleman is yet another Browns selection who was gone after two seasons. He managed 718 yards in a Cleveland uniform and has failed to see meaningful time elsewhere.
Harrell was a head-scratcher at the time, coming off a biceps tear that put his rookie season in doubt before he was even drafted. He then showed up overweight to camp and played only 199 snaps that season. That would mark a career-high, although he still got a ring after tearing his ACL and ending up on injured reserve in 2010.
Don't draft defensive ends named Jarvis at 17th overall, apparently — this could have easily been the Steelers selection of Jarvis Jones in 2013, as well. Moss, however, failed to see the field much, playing fewer than 600 snaps in a Broncos uniform.
The writing was on the wall after Pryor earned a 50.5 overall grade in 2016. The Jets drafted Jamal Adams and Marcus Maye that spring, then traded Pryor to the Browns. He wouldn't play another down in the NFL after being released by Cleveland for a training camp fight.
The Bears tried to forced the McClellin pick until the bitter end, but it was never a fit. They switched him to off-ball linebacker later in his career, and he was no more effective there. He peaked as a rookie, posting a 62.7 overall grade.
Despite his high-end athleticism, Lee was more often than not a liability in coverage. The Jets traded him before his fourth season to Kansas City, where he managed only 161 snaps in 2019. He is currently out of the NFL.
This one could just as easily be another Bengals pick in Cedric Ogbuehi, but Price has been even more of a liability. He's earned pass-blocking grades of 29.4 and 26.1 the past two seasons and is no lock to be on the roster in 2021.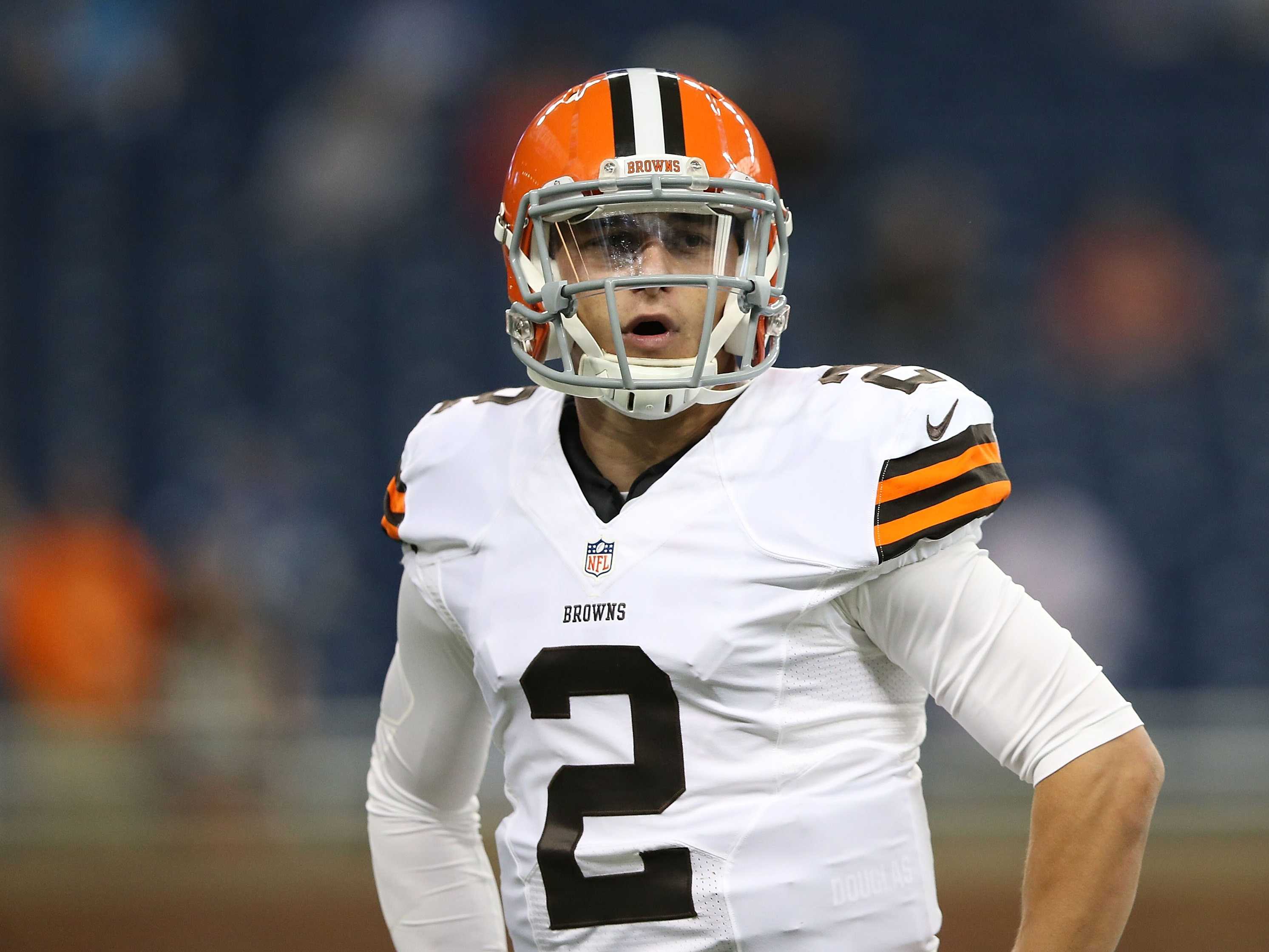 The Browns struggled for a long time to draft a solid starting quarterback, but No. 22 overall was a particular weak point — that's where the team took Brady Quinn and Brandon Weeden, as well. Manziel's ineptitude is far beyond those two, though, as the former Heisman Trophy winner earned a 48.0 grade in his lone year as a starter before getting cut outright.
Watkins initially enrolled in junior college at 22 years old to become a firefighter, and after transferring to Baylor, he wasn't drafted until he was 26. Despite being a first-rounder, firefighting was still Watkins' first love, so after three lackluster years, he retired to fulfill that dream.
Werner wasn't a particularly high-end athlete coming out of college. The selection was a head-scratcher for as high as it was. After recording pass-rushing grades of 49.9, 57.2, and 50.5 in his first three seasons, Werner never played another down in the NFL.
Tebow just wasn't an NFL quarterback, and he finished with a completion percentage below 50%. After the Broncos signed Peyton Manning in 2012, the team traded Tebow to the Jets.
Lynch made all of four starts in his NFL career, finishing with a 45.0 overall grade for his efforts. That's about as disappointing a first-round quarterback career as you'll see.
This pick is firmly on the team, not the player. Penny has been more than fine when called upon, averaging 5.2 yards per carry and 3.2 yards after contact in his young career. It's just that Seattle drafted a backup running back in the first round.
Garnett played an uninspiring 716 snaps as a rookie en route to a 61.5 overall grade. Injuries have since derailed his career, and he's played only 60 snaps since.
Wilson had a well-documented tumultuous start to his NFL career and also missed time due to COVID-19. After multiple other off-field issues, Wilson joined the Dolphins via trade before being unceremoniously cut days later.
The 49ers knew they made a mistake from Day 1. Jenkins didn't have a single receiving yard for the team and was traded after one season.
Anthony started as a rookie in 2015, but that was the last time he did so. He earned a 55.3 overall grade that season but was traded to Miami after two years in New Orleans.
The Packers' first pick after their last Super Bowl, Sherrod suffered a gruesome tib-fib fracture as a rookie in 2011 and never fully recovered. He played all of 256 snaps in his NFL career.