NFL training camps are officially in full swing, so fans are asking questions about takeaways from practice, the Carolina Panthers' QB battle, the Jacksonville Jaguars' upside and more.
Let's answer them in this week's mailbag.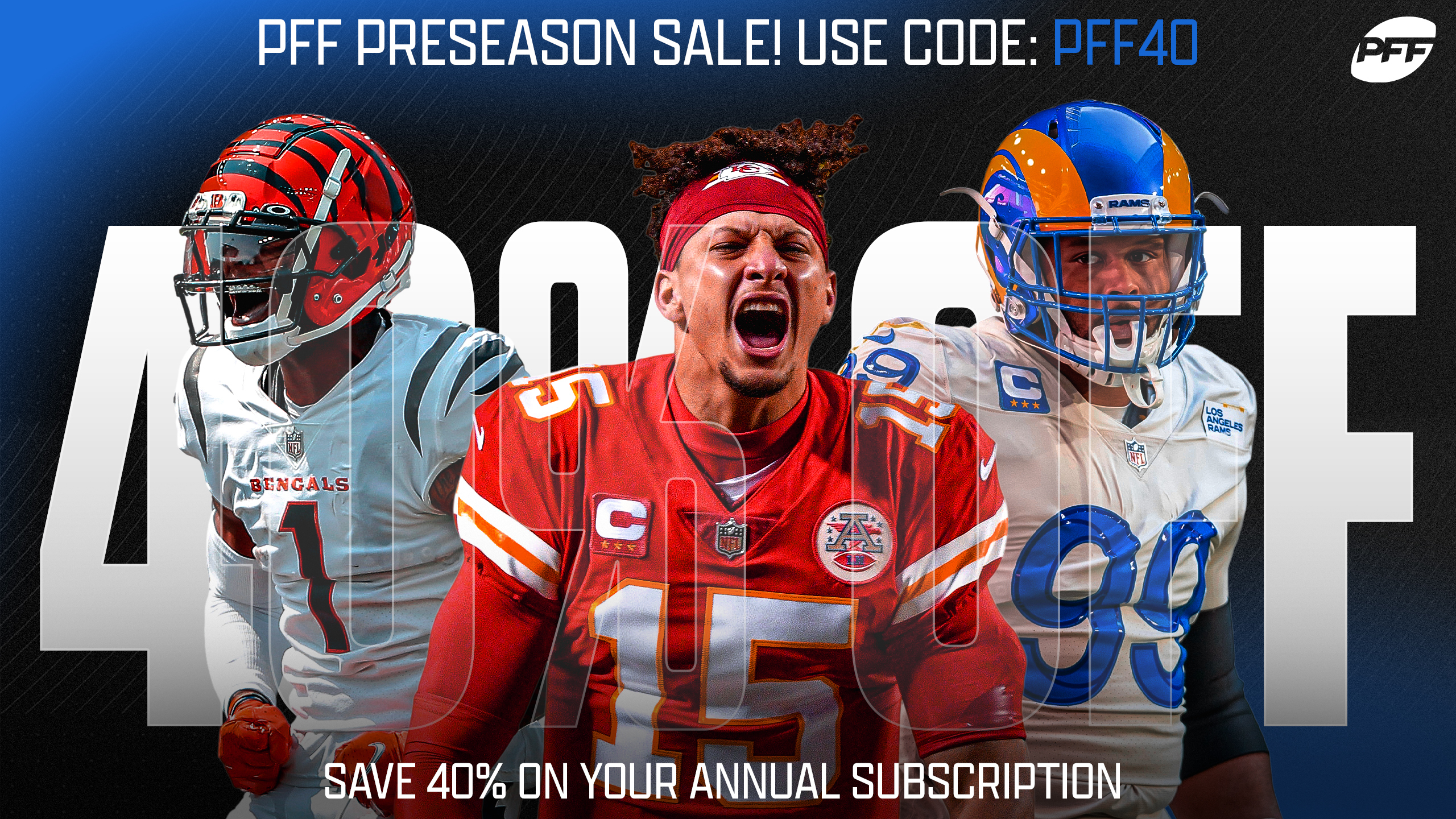 ---
I was at the New England Patriots training camp on Wednesday and Thursday, and I have two main takeaways, but keep in mind that it's still early in camp and padded practices don't start until Monday.
First, running back Rhamondre Stevenson said he's down to 225 pounds and continued to put in work this summer to be a better third-down back, which included improving his hands and route-running ability.
Currently, the pass-catching role in the Patriots' running back room is wide open, as veteran James White began the summer on the physically unable to perform (PUP) list after undergoing hip surgery for a subluxation suffered last season. It's a severe injury, and White isn't ready yet.
Rookie Pierre Strong also has been limited in practice, leaving New England with Stevenson, Damien Harris, J.J. Taylor, hybrid receiver Ty Montgomery and rookie Kevin Harris at the position. Stevenson is a bigger back than the Patriots are accustomed to having in that third-down back role, but he looks like the best option right now. And he certainly has the ability to share early-down snaps with Damien Harris, too, just like Damien has shown the versatility to be used in the passing game. Damien goes way back with quarterback Mac Jones, and the two appear to have chemistry on the practice field. I think it'll be a 1-2 punch with Damien Harris and Stevenson, but that Damien will be more heavily utilized on the ground while Stevenson is the more productive pass-catcher.
Next, the Patriots spent the first two days of training camp on red-zone situations, and wide receiver DeVante Parker has been dominating near the goal line. It's unclear how the Patriots' starting wide receiver roles will shake out. Parker, Jakobi Meyers, Kendrick Bourne and Nelson Agholor are all getting work with the first-team unit, but there are only starting spots for two or three of them when you consider the money New England invested at tight end with Jonnu Smith and Hunter Henry.
It feels like Meyers and Bourne will have key roles while Agholor and Parker compete for the No. 3 spot. If Parker wins, then there's a question of whether Agholor is worth a $15 million cap hit in a non-starting role.
One last early standout for New England: safety/slot cornerback Joshuah Bledsoe. He's accumulated five forced incompletions through two days of camp, which is no small feat. He was a sixth-round pick out of Missouri last season but didn't play. He changed No. 34 to No. 24 this offseason, and it appears to be paying off so far.
---
I'll personally be shocked if it's not Baker Mayfield, but everything I've personally heard from the Panthers is that Sam Darnold has a shot.
I asked a Carolina source about Mayfield's expectations for this season. It was to come in, learn the offense and compete for a job. That's it.
As for why the Panthers finally traded for Mayfield this summer? It became a really good deal, and it bolsters the quarterback room.
The Panthers were in no hurry to acquire Mayfield, and they clearly weren't stressed about losing out on him.
| | | |
| --- | --- | --- |
| | Sam Darnold | Baker Mayfield |
| Passing Grade | 53.9 | 62.4 |
| Turnover-worthy play % | 4.5% | 3.9% |
| Big-time throw % | 3.7% | 4.8% |
| Adjusted completion % | 59.9% | 60.5% |
Mayfield has been a significantly better player than Darnold since both entered the NFL as 2018 draft picks, which is why it would be such a shock if Mayfield doesn't win the job. However, the Panthers gave up second-, fourth- and sixth-round picks for Darnold last year and are paying him $18.858 million this season. Carolina gave up a conditional fifth-round pick for Mayfield, and they're paying him a $4.858 million base salary in 2022.
The investment in Darnold is much higher, so it's not a shock that he's being given another shot at a starting role this summer. Darnold received first-team reps on Wednesday while Mayfield received first-team reps Thursday as the team rotates in the role.
---
The Jaguars' current win total is set at 6.5 wins. I personally like the over there because nearly everyone I've talked to from around the NFL expects quarterback Trevor Lawrence to take a massive step forward this season to surpass Mac Jones as the best quarterback from that 2021 NFL Draft class.
Nonetheless, the AFC is tough, and the Jaguars have the Los Angeles Chargers, Philadelphia Eagles, Denver Broncos, Las Vegas Raiders, Kansas City Chiefs, Baltimore Ravens and Dallas Cowboys on their schedule. I think somewhere between six and eight wins is within reach. And if I had to predict a wild improvement from any team around the league — similar to what the Cincinnati Bengals did from 2020 to 2021 — it would be the Jaguars. However, realistically, I see significant improvement but probably no playoff berth in Jacksonville.
---
I believe this is in response to my article that asked people around the league to rank the quarterbacks from the 2021 NFL Draft class based on how they believe they'll stack up after this season. It's worth noting that Jones ranked second.
I get it. A quarterback can't suddenly learn athleticism, and there's probably a cap to how much a QB can improve his arm strength. Teams believe that accuracy, decision making, pocket presence and football intelligence (IQ) can be taught. A quarterback with the highest upside would have it all, which is why Patrick Mahomes, Josh Allen and Justin Herbert are so highly regarded around the NFL. The goal is to find one of those players, and because quarterbacks like that exist in the NFL, teams are going to view players who possess better raw skills as having more upside.
A player with better intangibles but less physical tools is going to have a higher floor while a player with better physical tools is going to be viewed as having the higher ceiling — both are valuable.
For that article, one NFC personnel director initially ranked Trey Lance second above Jones before changing his mind and flipping them because Jones has the higher floor. So, he actually valued Jones' higher floor more than Lance's higher ceiling. But overall, he still believed Lawrence would be the best of the bunch. It's a tricky formula at quarterback. I like Jones, though, and it appears he's made strides to improve physically this offseason. But that personnel director did believe that Jones' physical limitations would show up again this season.