The 2021 offseason was completely unprecedented, as the salary cap dropped from $198.2 million in 2020 all the way to $182.5 million. None of the 32 NFL teams accounted for this possibility whatsoever heading into free agency because there was no reason to expect the circumstances that arose.
As a result, there were a handful of cap casualties and pay cuts negotiated across every roster in the league. 
---
Click here for more PFF tools:
Rankings & Projections | WR/CB Matchup Chart | NFL & NCAA Betting Dashboards | NFL Player Props Tool | NFL & NCAA Power Rankings
Best Bets Tool
---
While the 2022 salary cap is expected to jump to $208.2 million with NFL revenues back on track, teams will still have to make many tough decisions.
The good news for these players is there should be a much stronger market for their services this time around. With over one-quarter of NFL teams hiring a new head coach this offseason, there could be a lot of player movement as new systems are installed on both the offensive and defensive sides of the ball.
---
JUMP TO A TEAM:
ARZ | ATL | BLT | BUF | CAR | CIN | CHI | CLE | DEN | DAL | DET | GB | HOU | IND | JAX | KC | LVR | LAC | LAR | MIA | MIN | NE | NO | NYG | NYJ | PHI | PIT | SF | SEA | TB | TEN | WSH
---
Cut cap savings: $4,858,088
Cut dead money: $4,225,000
The Cardinals keep adding linebackers and edge defenders, but there are only so many snaps to go around. Kennard logged just 265 snaps in 2021 despite appearing in almost every contest, and while he earned a respectable 77.4 grade, he probably didn't contribute enough — 10 quarterback pressures on 113 pass-rush snaps — to justify a $6.75 million 2022 salary. 
---
Cut cap savings: $3,697,059
Cut dead money: $1,213,334
The Falcons don't have many strong cap casualty candidates because they, frankly, can't afford to lose any talented players off their roster. However, Davison agreed to take a pay cut in the 2021 offseason much like edge defender Dante Fowler Jr., who has already been released by Atlanta. Davison earned a career-low 46.3 overall grade and 48.0 pass-rush grade in 2021, generating just three quarterback pressures from 170 pass-rush snaps — a 1.76% pressure rate. 
---
Cut cap savings: $6,000,000
Cut dead money: $3,250,000
The Ravens signed multiple veteran tackles in the 2021 offseason after trading Orlando Brown Jr. to the Chiefs — most notably signing former Steelers left tackle Villanueva to a two-year, $14 million deal. The plan was for Villanueva to slide over to right tackle, but left tackle Ronnie Stanley missed almost the entire season, returning Villanueva to his natural position. 
Even while spending the majority of his time at left tackle, Villanueva's 58.5 pass-blocking grade was the first of his career below 70.0. The Ravens also took a flier on former Broncos right tackle Ja'Wuan James following an unfortunate Achilles injury suffered before the 2021 season. Perhaps the Ravens look to shed some salary and turn to James for 2022.
---
Cut cap savings: $8,500,000
Cut dead money: $2,750,000
The Bills signed center Morse to a four-year, $44 million contract heading into quarterback Josh Allen's second season, an important addition to help the young signal-caller make protection calls and oversee a high-octane offense. While Morse has been solid if unspectacular, he agreed to a pay cut prior to the 2021 season and followed that up with his lowest pass-blocking and run-blocking grades so far in Buffalo. 
Buffalo has made it clear that protecting Allen is its top priority going forward, but the $8.5 million in potential savings from releasing Morse may help accomplish that goal more than retaining him.  
---
Cut cap savings: $2,540,000
Cut dead money: $31,960
The Panthers were another team without many strong cut candidates, as interior offensive lineman Pat Elflein's 2022 salary guarantee potentially keeps him in the fold despite another tough season in 2021 in which he earned a 42.0 pass-blocking grade. Daley is entering the final year of his rookie contract and earned the Level 1 proven performance escalator, which increases his 2022 salary to a non-guaranteed $2.54 million as mandated by the CBA. 
This exact scenario has led to trades, pay cuts, and outright releases in past years because teams were not comfortable paying the elevated salary. While this perverse incentive should probably be revisited league-wide, for now, it could lead to contract discussions with Daley heading into 2022.
Post-June 1st Cut cap savings: $3,288,235
Post-June 1st Cut dead money: $2,431,250
The Bears began to shift to dime personnel looks on defense in obvious passing situations starting in 2020, replacing Trevathan with a safety because of his struggles in coverage. For 2021, the Bears signed linebacker Alec Ogletree in August following a strong showing in camp, and he took over as the starter opposite Roquan Smith. 
If released, Trevathan's contract will still carry $8.925 million in dead cap, but Chicago doesn't really have much of a choice after he logged just 77 snaps in 2021. 
---
Cut cap savings: $10,858,824
Cut dead money: $5,000,000
The Bengals' 2021 free-agent class included big hits such as interior defender D.J. Reader and safety Vonn Bell, but unfortunately, Waynes' tenure has been far less notable. Waynes suffered an injury prior to the 2020 season that caused him to miss the entire season, and he followed that up with just 243 snaps in 2021. It's hard to envision the Bengals committing to Waynes' $10.4 million salary in 2022. 
---
Related content for you:
2022 NFL Free Agency Preview: Players to target, plans of action, potential cuts and team needs for all 32 NFL teams via Anthony Treash
---
Cut cap savings: $14,879,412
Cut dead money: $1,500,000
The Browns have plenty of big decisions to make this offseason, including some tough moves such as potentially releasing Landry, who helped bring legitimacy to the organization at a time when it lacked any. Landry's 68.0 receiving grade and 52 receptions in 2021 are career lows by a considerable margin, and the nearly $15 million in savings could go a long way in improving the Browns roster elsewhere. 
---
Cut cap savings: $5,000,000
Cut dead money: $1,500,000
The Cowboys drafted two outside cornerbacks with top-100 picks in 2021, including No. 44 overall pick Kelvin Joseph, whose debut was delayed due to some minor injuries. Nonetheless, he finally got some run to close out the season and looked the part, earning a 71.2 overall grade and 73.0 coverage grade on 165 snaps at the tail end of the season. He also recorded two pass breakups on 15 targets. 
With several big-name pending free agents, including wide receiver Michael Gallup, tight end Dalton Schultz and edge defender Randy Gregory among others, Dallas needs to cut costs wherever it can. Brown played a career-high 1,046 snaps while his 69.0 coverage grade was his best to date, but Dallas may have in-house replacements ready to go, making Brown a true "cap casualty." 
---
Cut cap savings: $2,799,361
Cut dead money: $1,548,334
The Broncos don't have any strong cut candidates, but Purcell could perhaps be an odd man out on a talented interior defender unit. New Broncos defensive coordinator Ejiro Evero has experience working in defenses with both 4-3 and 3-4 base alignments, and while it appears there won't be sweeping changes to Denver's defense in 2021, this move could make sense depending on how everything unfolds. 
---
Cut cap savings: $10,386,000
Cut dead money: $12,853,000
The Lions signed Flowers to a huge five-year, $90 million ($18M per year) deal in 2019 that got off to a great start, as Flowers earned an 82.8 overall grade and secured 62 quarterback pressures in the first year. Since then, Flowers has logged just over 300 snaps in back-to-back seasons and has just 19 total quarterback pressures. 
Detroit is still, at least, a season away from true contention, and 2023 is the final year of Flowers' deal. By cutting Flowers, the Lions can save significant cash and cap space while focusing on building a contender for 2023 and beyond.
---
Cut cap savings: $6,748,038
Cut dead money: $2,783,334
The Packers were kind enough to trade for Cobb to appease quarterback Aaron Rodgers, but whether Rodgers returns or not, the Packers simply cannot afford to carry Cobb's $7.875 million salary into 2022. 
Cobb is still a solid slot receiver who has dropped just one pass on 85 targets over the last two seasons, but the savings here are too much for the cap-strapped Packers to pass up. 
---
Cut cap savings: $5,202,941
Cut dead money: $0
The Patriots traded Cannon to the Texans before the 2021 season, reuniting new general manager Nick Caserio with Cannon after he opted out of the 2020 season. In Week 4, the 34-year-old tackle suffered a disc injury in his back that knocked him out for the remainder of the season, and perhaps he considers retirement or looks to make one final push elsewhere before he calls it a career. 
---
Cut cap savings: $13,294,119
Cut dead money: $15,000,000
Rumors are swirling about the Colts potentially moving on from Wentz just one year after trading a first- and a third-round pick for his services, as $7 million of Wentz's 2022 salary becomes fully guaranteed in mid-March. If Indianapolis cannot find a trade partner, perhaps they rip off the bandaid with an outright release. 
---
Cut cap savings: $3,000,000
Cut dead money: $4,500,000
The Jaguars traded for Brown in 2021 after it was reported that he was expected to be a Saints cap casualty. Brown was not a fit in the Jaguars' defensive front, as his 43.2 overall and 36.7 run defense grades are career lows by a mile. The Jaguars and new head coach Doug Pederson may be patient as they continue to build around Trevor Lawrence, especially with ample salary-cap space at their disposal, but cap space doesn't necessarily guarantee the Jaguars won't make cuts in an effort to get better. 
---
Cut cap savings: $12,700,000
Cut dead money: $13,600,000
The trade for Clark has not been a success, and 2022 presents the Chiefs' first clean exit opportunity. The $12.7 million in cap savings could go a long way toward the Chiefs potentially extending safety Tyrann Mathieu or adding reinforcements elsewhere. Clark is coming off consecutive seasons where he earned grades below 60.0, and Melvin Ingram III, who was acquired through a midseason trade, recorded more quarterback pressures and earned a better grade than Clark during the Chiefs' run to a fourth-straight AFC Championship Game.
---
Post-June 1st Cut cap savings: $11,750,000
Post-June 1st Cut dead money: $4,018,000
The Raiders continued to add to the off-ball linebacker position in the 2021 offseason after signing Littleton to a three-year, $35.25 million deal in 2020. The Raiders traded for Denzel Perryman before the season began, and he played his way into a Pro Bowl nod. Meanwhile, Littleton earned his second consecutive season grade below 50.0. 
Multiple restructures of Littleton's contract may complicate matters, but the Raiders can still clear space and get out from under Littleton's $11 million 2022 salary.
---
Cut cap savings: $10,750,000
Cut dead money: $3,333,334
Bulaga was a key addition in the 2020 offseason to help keep quarterback Justin Herbert upright, but he has played fewer than 500 snaps over the past two seasons while dealing with myriad injuries. The Chargers found their left tackle of the future in Rashawn Slater in the 2021 Draft and will perhaps look for another young tackle to bookend their offensive line going forward.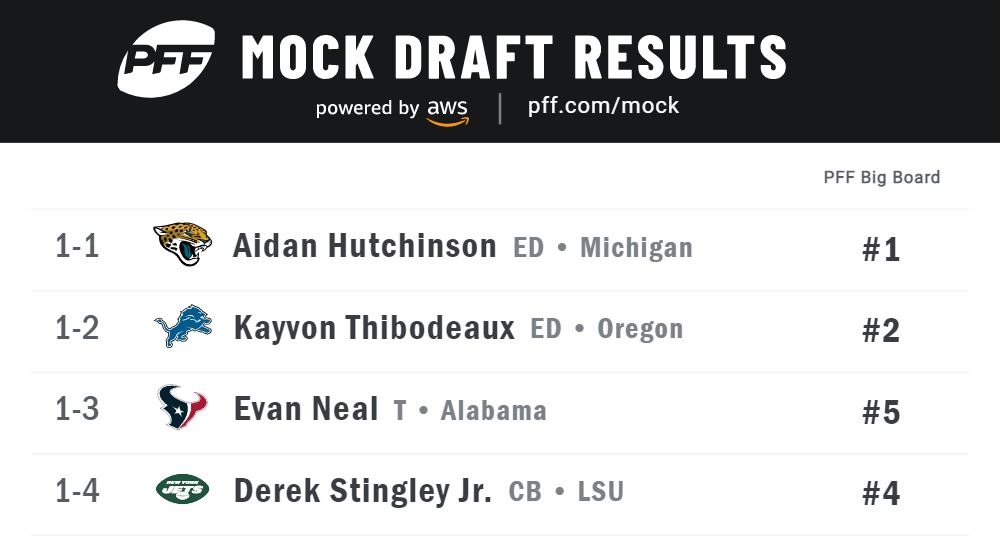 ---
Cut cap savings: $2,050,000
Cut dead money: $1,142,000
Hekker has been a Rams roster staple since 2012, but he agreed to a revised contract shortly before the 2021 season that may have signaled his time with the club is coming to an end soon. Hekker's 44.2 yards per attempt was the lowest mark of his career, as was his long punt of the season (59 yards). 
Hekker can ride off into the sunset with a Super Bowl ring, and the Rams can get to work on a repeat effort.
---
Cut cap savings: $3,610,000
Cut dead money: $1,000,000
The Dolphins may not feel inclined to move on from any offensive lineman who can perform at even a replacement level, but Davis hasn't even quite hit that mark over the last five years, posting just one season grade above 60.0. Davis' 52.5 grade in 2021 was a career-low, and entering his age-31 season, there remains little reason for optimism that he'll improve. Miami might as well let younger, more athletic options get some run in new head coach Mike McDaniel's outside zone offense. 
---
The Vikings don't have any strong cut candidates on veteran contracts because their approach to the 2021 offseason was largely predicated on one-year deals. It may seem like a good thing to have no obvious cut candidates, but considering that the Vikings are projected to be about $15 million over the 2022 salary cap and don't have one of the league's more talented or deep rosters, it's definitely not a good thing. 
---
Cut cap savings: $2,676,471
Cut dead money: $1,000,000
The Patriots went on a spending spree during the 2021 free agency period, particularly along the defensive line. Anderson was a Jets cap casualty but quickly latched on with the Patriots. Unfortunately, just 35 snaps into the season, Anderson was lost for the year with a torn pectoral injury. 
New England remains loaded up front, and Anderson may be cap casualty for the second offseason in a row.
---
Cut cap savings: $9,491,575
Cut dead money: $677,900
The Saints continued their extremely aggressive approach to roster construction by trading a third-round pick to the Texans for Roby, who failed to log 400 snaps on the season in a diverse role that played him wide and in the slot. 
Roby's 64.6 grade was his lowest since 2018, and the Saints may not want to carry his $9.5 million 2022 salary, especially following a promising rookie campaign for cornerback Paulson Adebo. Most franchises would view the third-round pick as too much of a sunk cost to give up on Roby after just one year, but the Saints don't tend to operate that way.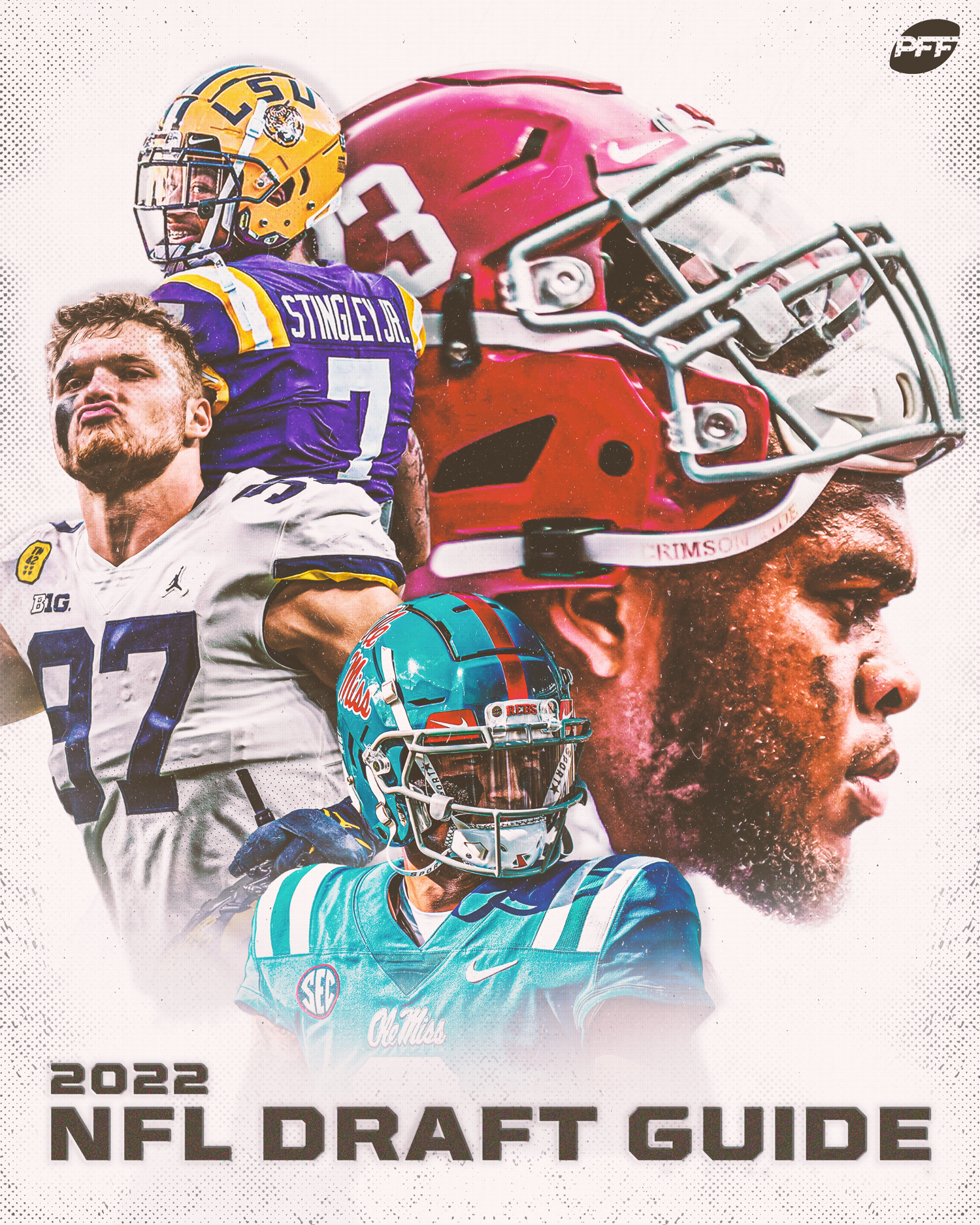 ---
Cut cap savings: $8,525,000
Cut dead money: $5,500,000
The Giants made a handful of pricy signings over the past two offseasons, doing whatever they could to climb out of the NFL basement but to no avail. Martinez had a great first season in New York, earning a career-best 75.9 grade on over 1,000 snaps. However, a torn ACL suffered early in 2021 ended his follow-up campaign, and an $8.425 million 2022 salary could spell the end of his tenure with the Giants.
This would be another true cap casualty move where new Giants general manager Joe Schoen simply clears the books with his sights set on the future.
---
Cut cap savings: $5,441,176
Cut dead money: $750,000
Jets general manager Joe Douglas was very calculated in the 2021 offseason despite being among the league leaders in cap space, as he made a few tough cuts, negotiated a pay cut with wide receiver Jamison Crowder, and drove a hard bargain in several free agency negotiations. 
There's no reason to think he will operate any differently this time around, as the pressure now starts to mount on Douglas and company to win some football games. While the Jets don't necessarily need to shed salary anywhere on the roster, Rankins didn't have a strong Jets debut in 2021. The former first-round pick earned a career-low 46.1 overall and 34.4 run-defense grades.
---
Cut cap savings: $1,170,168
Cut dead money: $405,222
Arcega-Whiteside has struggled to see the field at all over the past two seasons in Philadelphia, and that's in a wide receiver room that's a below-average unit compared to the rest of the league. Arcega-Whiteside has just six receptions from 12 targets since 2020, and a fresh start for all involved probably makes sense.
---
Cut cap savings: $7,834,000
Cut dead money: $1,888,000
The Steelers traded for Schobert ahead of the 2021 season in their final push with quarterback Ben Roethlisberger, and the Jaguars agreed to retain $3.65 million of Schobert's 2021 salary to facilitate the deal. Schobert's salary jumps to $8.75 million in 2022, and he's coming off a second consecutive season earning a grade below 55.0. With that said, Devin Bush has not developed into the player the Steelers hoped for when they traded up to draft him at No. 10 overall in 2019, so maybe Schobert can find a way to stick around. 
---
Post-June 1st Cut cap savings: $2,400,000
Post-June 1st Cut dead money: $9,509,997
Ford agreed to a revised contract that paid out the remainder of the guarantees from his five-year, $85 million ($17M per year) contract signed in 2019 and removed the 2023 contract year before the 2021 season. For the second consecutive season, a complicated neck injury prematurely ended Ford's year, and it wouldn't be a surprise if Ford's playing days are over.
---
Cut cap savings: $4,000,000
Cut dead money: $1,000,000
Myers' 47.1 kicking grade was 32nd out of 35 placekickers who recorded at least 10 attempts in 2021, and his 74% field goal percentage was also a bottom-five mark. Myers missed three extra points, two field goals between 30-39 yards and two more between 40-49, so it's hard to imagine any team paying a $4 million salary to a kicker coming off a year this poor, and that's especially true for a team such as Seattle that needs to spend to improve their roster. 
---
2022 NFL Draft position rankings:
Top 10 players at every position
QB | RB | WR | TE | iOL | OT | DI | EDGE | LB | CB | S
---
Cut cap savings: $5,345,000
Cut dead money: $1,940,000
Brate agreed to a $3 million pay cut to stick around in Tampa for the 2021 season and chase another Lombardi Trophy, but his 57.5 receiving grade was the second-lowest of his career. With Tom Brady stepping away, it's hard to envision the Buccaneers keeping Brate and his $6.55 million 2022 salary, especially with important contributors in wide receiver Chris Godwin and cornerback Carlton Davis set to hit free agency. Tampa Bay may go from a trio of Rob Gronkowski, O.J. Howard and Brate to a whole new unit in 2022, but Bruce Arians' offense has historically not relied on a top tight end.
---
Cut cap savings: $10,411,765
Cut dead money: $0
The Titans brought Cunningham aboard late in the 2021 season after he was released by the Texans and only owed him roughly $400,000 for the remainder of the season as the No. 1 seed looked to make a deep playoff push. Tennessee fell to Cincinnati in the divisional round, and Cunningham's salary now jumps to $10 million for 2022. 
Tennessee has some work to do on its roster, and paying top dollar to an off-ball linebacker may not be something it can afford.
---
Cut cap savings: $6,482,353
Cut dead money: $9,600,000
Collins' 54.7 overall grade and 38.8 coverage grade are both the lowest since his rookie season in 2015, and he ended the 2021 season on injured reserve with a foot injury. There are no salary guarantees remaining on the massive six year, $84 million contract Collins signed in 2019, and Washington needs to allocate all the resources it can to acquiring a franchise quarterback and more receiving weapons.