WEST PALM BEACH, Fla. — Los Angeles Chargers head coach Brandon Staley wants to make his defense a mirror image of the team's highly efficient offense by placing high-end complementary pieces around the unit's centerpiece, safety Derwin James. They appear to be on their way after acquiring two All-Pro defenders during an aggressive offseason.
The Chargers' offense finished fifth in EPA per play behind budding star quarterback Justin Herbert. Staley's defense — the now second-year head coach's specialty — struggled, however, ranking 25th in EPA per play against last season. Staley and the Chargers' goal this offseason was to become more well-rounded.
---
Click here for more PFF tools:
Draft Guide & Big Board | Mock Draft Simulator
Dynasty Rankings & Projections | Free Agent Rankings | 2022 QB Annual
Player Grades
---
It makes sense that Joe Lombardi's offense outpaced Staley's defense in 2021. They spent big on offense to build around Herbert, running back Austin Ekeler and wide receivers Keenan Allen and Mike Williams by signing center Corey Linsley and guard Matt Feiler while further boosting the offense by selecting left tackle Rashawn Slater in the first round of the 2021 NFL Draft.
"I think so much of our first year was arming our quarterback with the resources he needed," Staley told PFF at the NFL Annual Meeting this week. "I think when I first came here, the offensive line was at the front of everything that we were doing. We were really able to arm our offense with what it needed and we had really good skill players — Austin Ekeler, Mike Williams, Keenan Allen, our quarterback [Justin Herbert], certainly. And then we were able to get Rashawn, Tre' McKitty, a tight end that can really do a bunch of jobs for us, Josh Palmer, another receiver. I think we did a really good job of implementing our strategy. 
"So much of the second year is making us a complete team, and I think the defensive side of the football, we needed to have difference makers that really match our offensive side of the football. When you have Mike, Keenan, Austin, Corey, Rashawn, Justin, you really want a defense that mirrors that."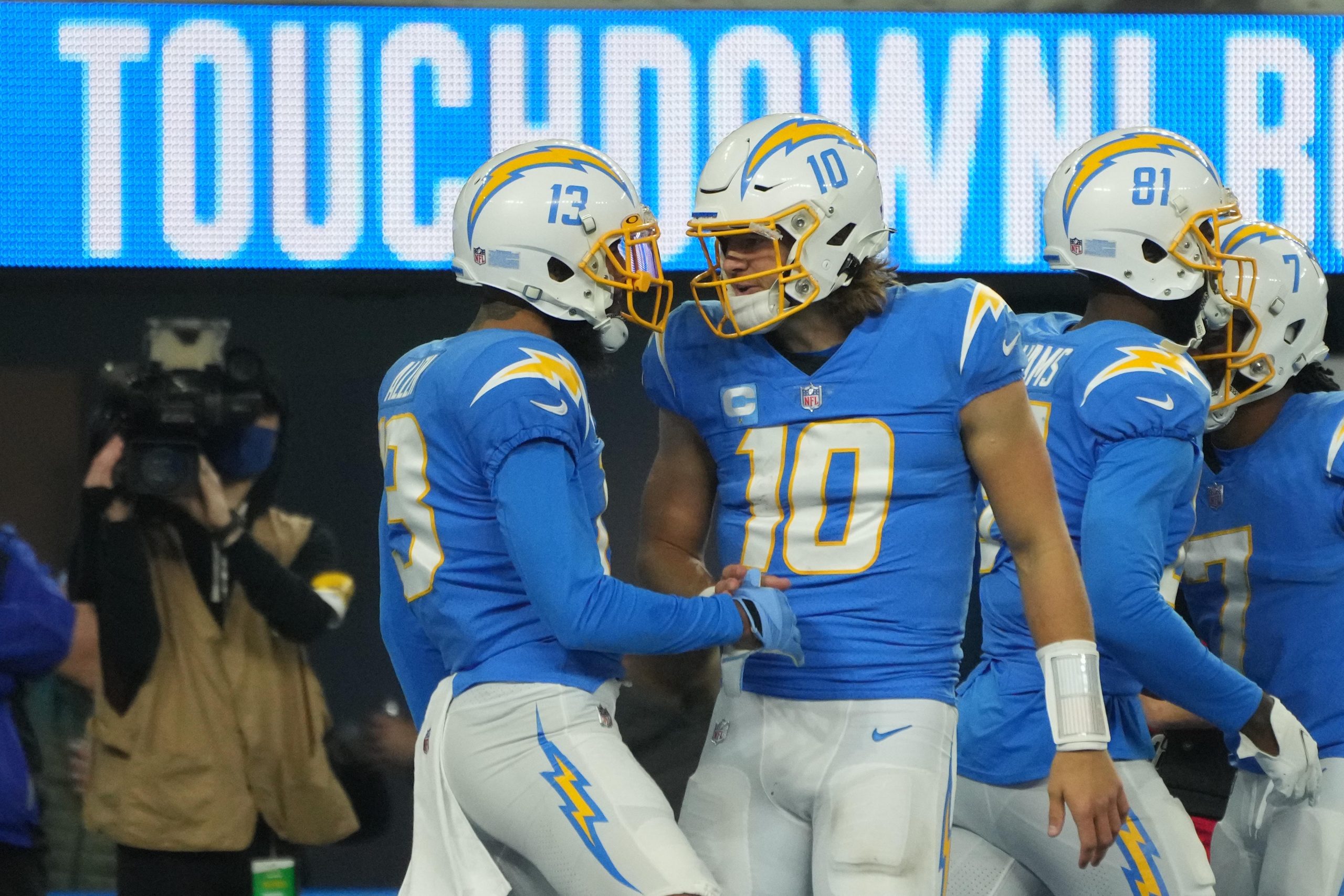 In order to do that, Staley worked with the Spanos family, which owns the team, general manager Tom Telesco and salary cap guru/executive vice president of football administration/player finance Ed McGuire to get aggressive and improve their defense piece-by-piece.
That meant trading a 2022 second-round pick and 2023 sixth-round pick to the Chicago Bears for edge defender Khalil Mack, a player Staley and the Chargers knew well. Then they further built out their defense by signing cornerback J.C. Jackson and defensive tackles Sebastian Joseph-Day and Austin Johnson to complement Pro Bowl edge defender Joey Bosa and James, the All-Pro safety.
"We felt that was really good business especially at the value that we were able to get those guys at," Staley said.
The Chargers now feel like they're closer to becoming a complete team, especially after re-signing kicker Dustin Hopkins and adding long snapper Josh Harris and punter J.K. Scott.
As for mirroring, Staley felt his team was able to assist James, a 2021 first-team All-Pro, in much the same way Ekeler, Allen and Williams can complement Herbert.
"Derwin means so much to us and a lot of people talk about arming quarterbacks but we wanted to arm Derwin with some weapons that would really bring out the best in him," Staley said. "I think that when you have Khalil up front and Derwin James in your secondary, that's a good place to start. And then we were able to get JC, and now you feel like you're a lot closer to what you want to be. Then Joey Bosa, we all know Joey's one of the top players in the game and for him to team up with Khalil, man, what could that look like?"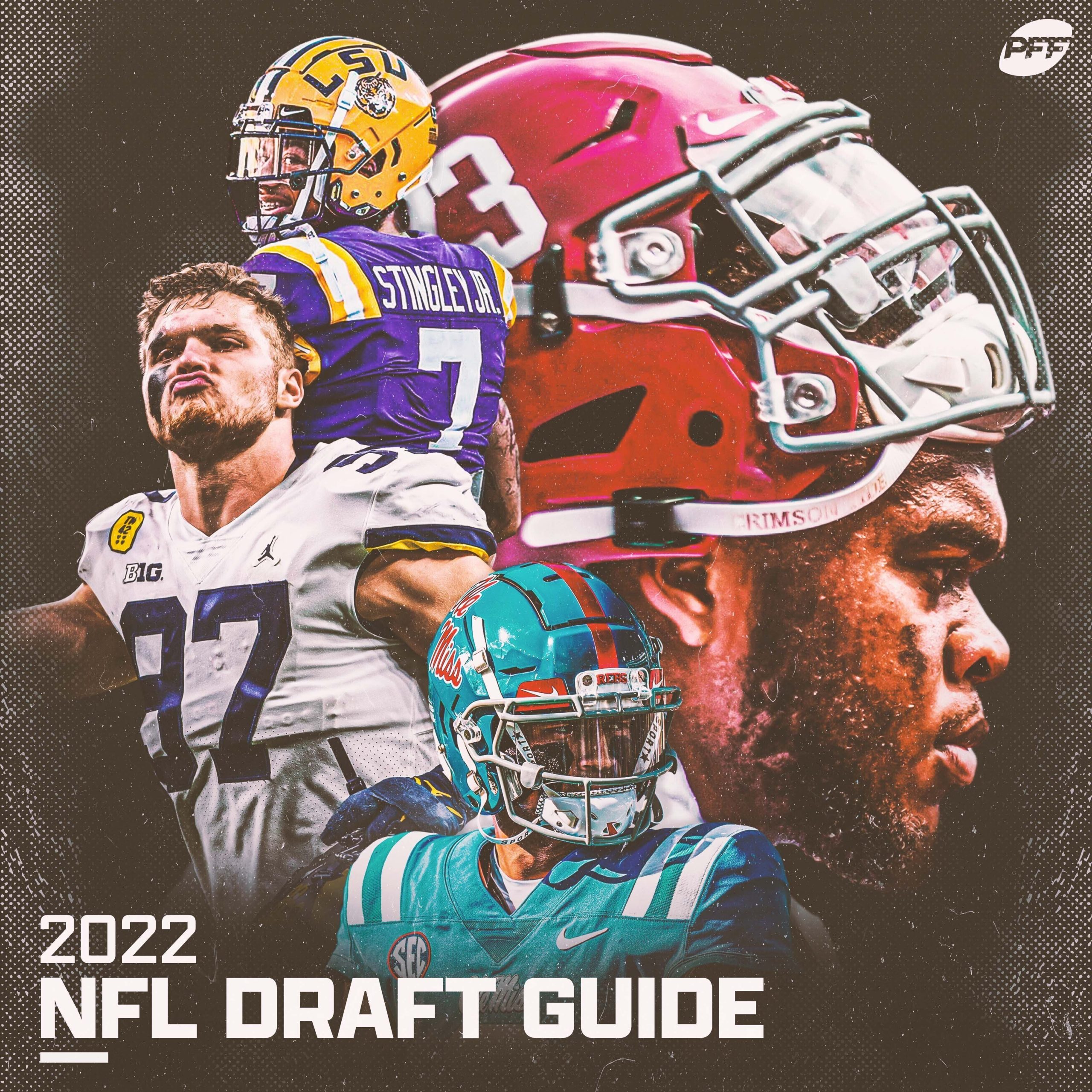 Familiarity was key with all of Los Angeles' top additions. The Bears ranked 10th in EPA per play against in 2017 when Staley was outside linebackers coach. They added Mack that offseason and improved to first in EPA per play against in 2018. Mack spent the first four seasons of his NFL career on the Oakland Raiders within the Chargers' AFC West division. Staley wasn't with the Chargers at the time, but the Spanos family still owned the team, and Telesco was general manager when Mack generated an 88.3 overall defensive grade against their organization
The Chargers feel that Mack could be a "culture-setter" on defense.
Staley coached Joseph-Day as the Los Angeles Rams' defensive coordinator in 2020 before crossing Southern California to become head coach of the Chargers.
"That's Aaron Donald's workout partner," Staley said. "He's a guy that can keep up with AD. He's been a part of a championship front. We were the number one defense in the NFL in 2020. He's won a Super Bowl. He's got rare toughness. He's got size, length, versatility. Self-made man. He's got a lot of intangibles that I think are going to contribute to a championship culture. I really believe in the guy and he's still a young player. He's at a really cool point in his career where he can really impact our team."
The Chargers have coaches on their staff who recruited Jackson out of high school. Wide receivers coach Chris Beatty was on the University of Maryland's staff when Jackson played with the Terrapins in 2016 and 2017. James and Jackson go way back and played on 7-on-7 teams together in South Florida as kids.
Jackson's 25 interceptions rank first among defenders since 2018. His 50.8 passer rating allowed is first among cornerbacks, and he's seventh at his position with a 90.3 coverage grade.
"I really feel like he can play man-to-man," Staley said. "He can play man-to-man outside, in the slot. He can judge the ball in the deep part of the field, ball production deep and he's an outstanding open-field tackler. He travels with number one receivers. He just has that championship-level experience, been in the playoffs three out of four years. He's a Super Bowl champion. Been a part of an outstanding culture in New England.
"He's got that rare instinct, rare ball judgment, ball skills, where he can catch the ball. There's only two other guys in NFL history who have had more interceptions through four years and I think you see that on the tape. You see those instincts of when to turn, how to turn, the hands to catch the football in a lot of different positions. We're really excited about what he's going to bring to our defense."
---
2022 NFL Draft position rankings:
Top 10 players at every position
QB | RB | WR | TE | iOL | OT | DI | EDGE | LB | CB | S
---
Now, after spending the 2021 offseason on offense and this spring improving the defense, Staley feels like the Chargers can use the draft to pick the best players available to round out the squad. The Chargers went 9-8 last season and were a tie in Week 18 against the Las Vegas Raiders away from making the postseason.
"I think that when you onboard the type of free agents that we've been able to onboard the last two years in both phases of the game and in the kicking game, we're just in a really good position to draft," Staley said. "I think that's what you want to do. That's what the championship teams have in common. We're excited. We have 10 draft picks at our disposal and we're really excited about that process. I think that we have a really great chance to enhance our team."
L.A.'s offseason has already garnered rave reviews as Staley, Telesco, McGuire and the Spanos family have built Staley's defense around the system he wants to run — with players who align schematically. Herbert has his weapons on offense, and James has his arsenal of playmakers on defense.