About the only thing differentiating Russell Wilson from Patrick Mahomes right now is how much Mahomes' team is prepared to give him the football and let him get to work.
In terms of PFF grade per play over the past two seasons, Wilson actually beats Mahomes (albeit narrowly). Wilson also had the highest PFF grade in the league last season, generated the most wins above replacement (PFF WAR) and led the league in several other statistical categories. But despite this, 14 quarterbacks have dropped back to pass more than Wilson over the past two seasons.
The Seattle Seahawks have tilted more run-heavy than any offense in the league outside of the Baltimore Ravens over that time, and they seem intent on taking the ball out of Wilson's hands as much as possible.
It's not that they think Wilson is a bad quarterback, it's that they so evidently believe that he is at his best when he doesn't have to throw the ball 40-50 times a game. And based on the last two seasons' worth of evidence, it would be hard for me to tell you that they're wrong in their assessment — Wilson has taken his game to another level and been as good as any quarterback in football on a per-throw basis, but is that because they have protected him with the run game, or is it just a coincidence?
[Editor's note: Subscribe to PFF ELITE today to gain access to PFF's Premium Stats and new Player Grades experience in addition to the 2020 NFL Draft Guide, 2020 Fantasy Rookie Scouting Report, PFF Greenline, all of PFF's premium article content and more.]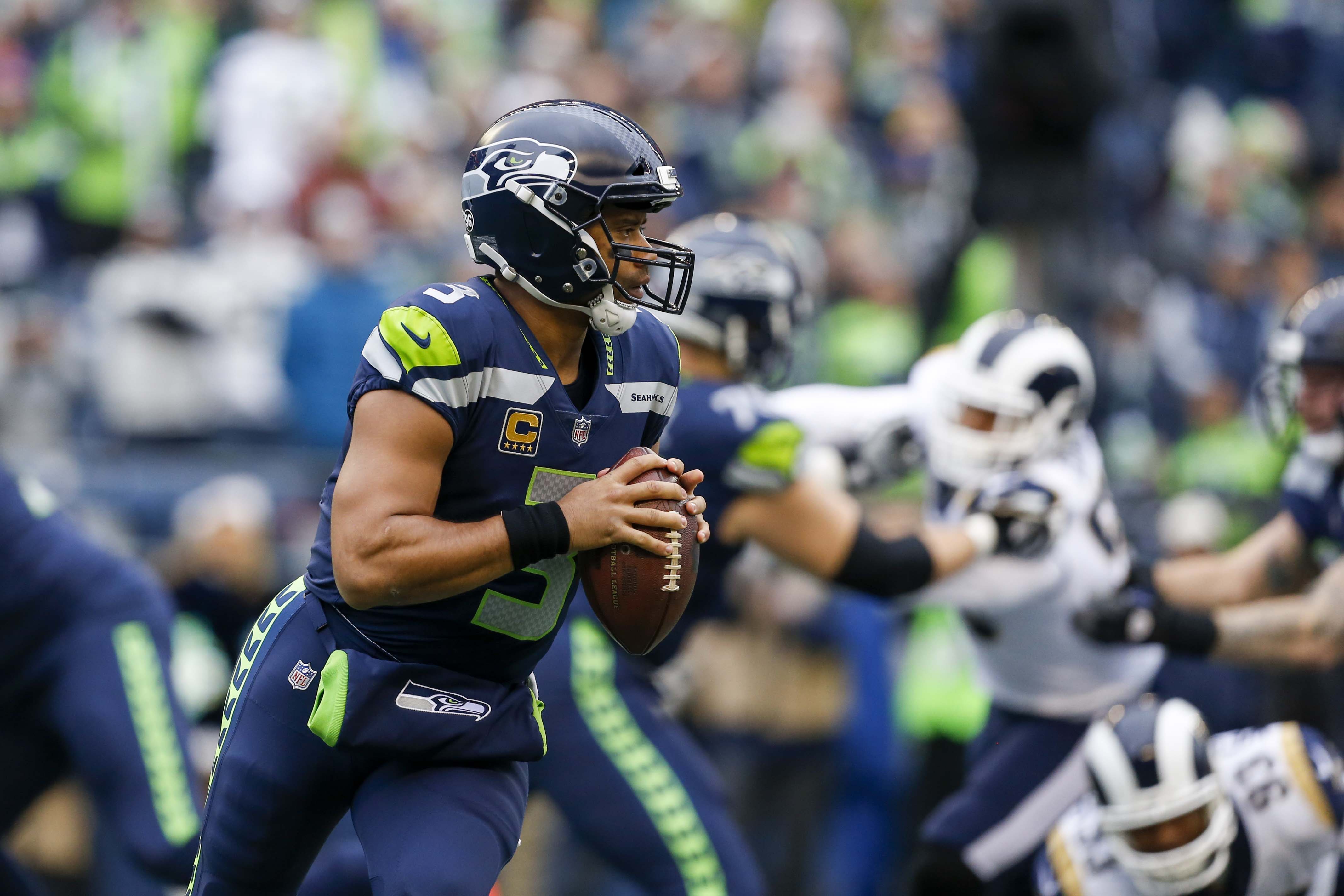 When I looked at just how well Wilson has been playing, I took a cursory glance at his performance in games where the conservative plan had gone out the window and the Seahawks had to rely on his ability to pass the ball.
Wilson has been better than average when it comes to grading above 75.0 when he drops back 40 or more times in a game, but he's not actually on the same level as the very best quarterbacks in the game. He has just one such game with a PFF grade above 85.0 and no games with a 90.0-plus grade.
If you look at just the last two years —years that have seen Wilson raise his game to another level — his numbers are more favorable, but the sample size gets very fragile, so it remains an open question.
But what about the rest of the league? Are there passers who either struggle massively or separate themselves as elite when they are forced to abandon the run and pass more than is typical?
Subscribe to PFF Edge to continue reading
Already have a subscription? Sign In