Week 4 in fantasy football is coming, which means bye weeks are about to begin, so now is important a time as any to dive into your waiver wire and add some talent for the grind ahead, and that's just as true in IDP leagues as in regular ones. There are only two teams on a bye this week (49ers and Jets) but that doesn't mean we can't start prepping for when we really get affected by designated time off for our players.
Here are 10 more IDP options who can add some value to rosters going forward.
Defensive line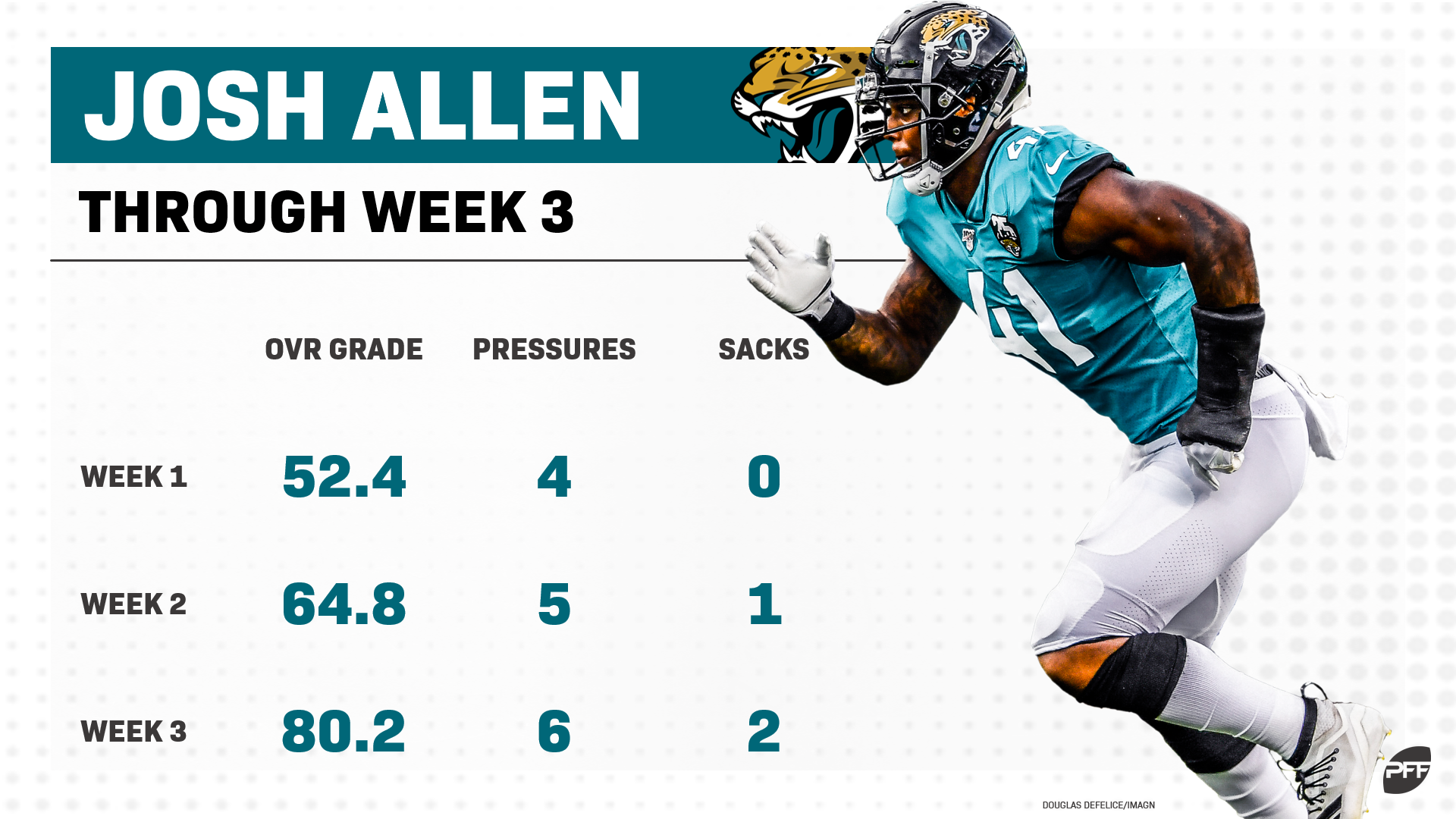 Allen has already begun to live up to the hype that got him drafted in the top 10 of this year's draft, as he has been consistently racking up the pressures early in the season. Since Week 1, Allen already has 11 total pressures, including six this past week that led to two sacks. With Calais Campbell working mostly from the inside of the DL now, Allen looks like he is locked in a starting role on the edge, which should allow him to continue to build on an already impressive early year one.
Quinn's two-game suspension is now over, and the Cowboys had no problem thrusting him into the starting lineup right away. Playing 45 snaps as the team's second-most utilized edge rusher (behind only Demarcus Lawrence), Quinn was able to get back to work against his former team on Sunday. Fantasy owners have long known Quinn as a very viable option at the DE position and it seems like those days are not quite done yet as he was able to convert a sack as well as three solos on Sunday.
Subscribe to PFF Edge to continue reading

Already have a subscription? Sign In