Welcome to the Week 2 edition of the 2019 fantasy football trade value chart. The waiver wire is a great way to improve your fantasy roster, but the best players are of course already rostered, so trading is an excellent approach as well. There's no better place to get a framework for what makes a good deal than the chart.
The trade value chart uses our rest-of-season projections to assign values to every relevant player. The players are displayed in order of their PPR league values, but we've included the non-PPR values for those players as well.
Unsurprisingly, the top three players in this week's version of the chart are the players who went in the top three in most drafts this year in some order. Saquon Barkley, Alvin Kamara, and Christian McCaffrey are well ahead of the field this year.
It might be a slight surprise to see Michael Thomas as the No. 1 receiver, but remember he carries ridiculous PPR value, with a decent chance at leading the league in targets and catch percentage. He's only negligibly more expensive than Julio Jones, DeAndre Hopkins, and Davante Adams, but those four sit above the field at wide receiver.
Austin Ekeler sees his value skyrocket with Melvin Gordon's holdout continuing with no end in sight and Ekeler putting up a monster Week 1 performance. He's going to be hard to acquire in trades right now.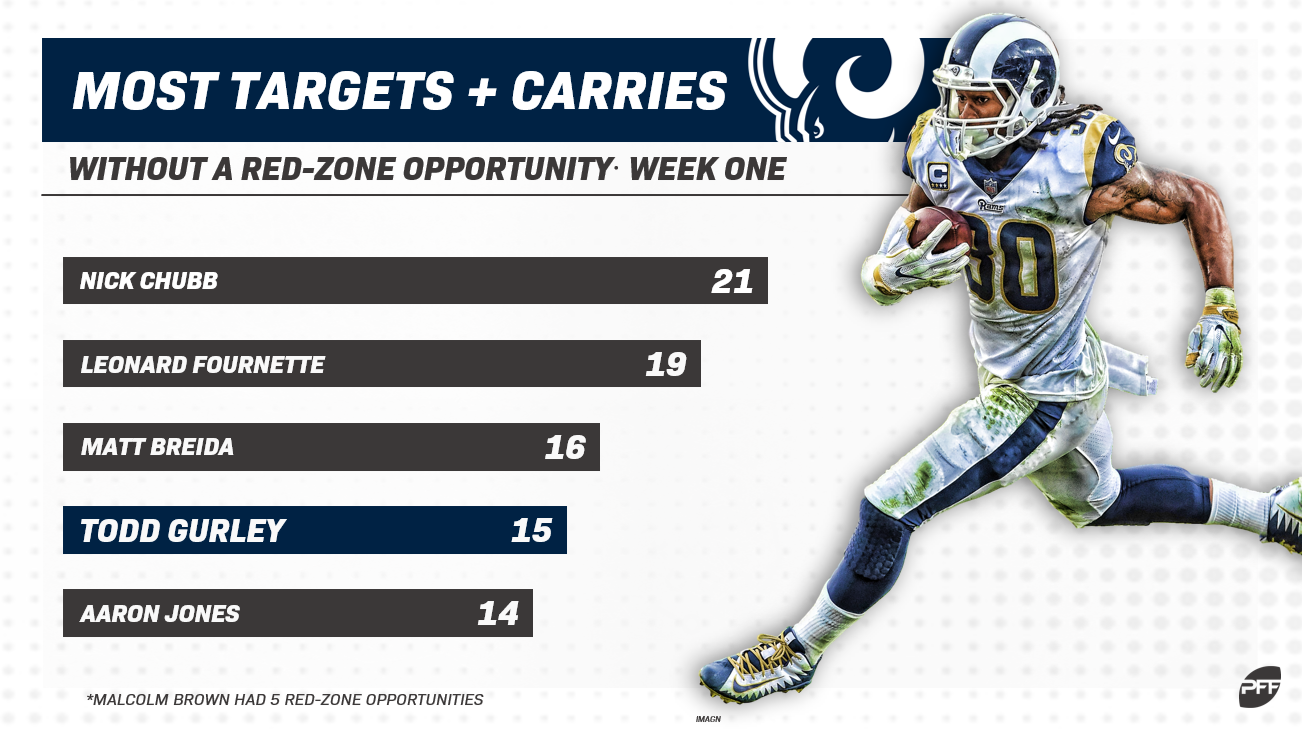 Todd Gurley got plenty of work in Week 1, but it was largely between the 20s, and a running back who doesn't get red-zone looks has a definite production ceiling. We'll see if that continues, but for now, he's the No. 12 running back in value, between James Conner and impressive rookie Josh Jacobs.
A rookie tight end in the top 10 at the position? A rookie tight end in the top 10 at the position. T.J. Hockenson's huge debut in Week 1 was enough to bump him up to 10th at the position, ahead of Vance McDonald.
Check out the full chart below. As always, this is a framework. Don't take these values as gospel. But they are a guide to help make the best deal possible.
Subscribe to PFF Edge to continue reading

Already have a subscription? Sign In