(As we head into the 2019 fantasy football season, we're taking a trip around the league to identify the offseason moves we'd most like to see each team make for fantasy purposes. Today: the San Francisco 49ers)
You'd be forgiven if you forgot the buzz that surrounded the 49ers entering the 2018 season. So, a little flashback: The 49ers finished 2017 on a five-game winning streak to get to 6-10 and had a quarterback in Jimmy Garoppolo who had never lost a game as a starter. They had given a big free agent contract to running back Jerick McKinnon. Nobody really thought they'd contend in 2018, but there was buzz, there was interest.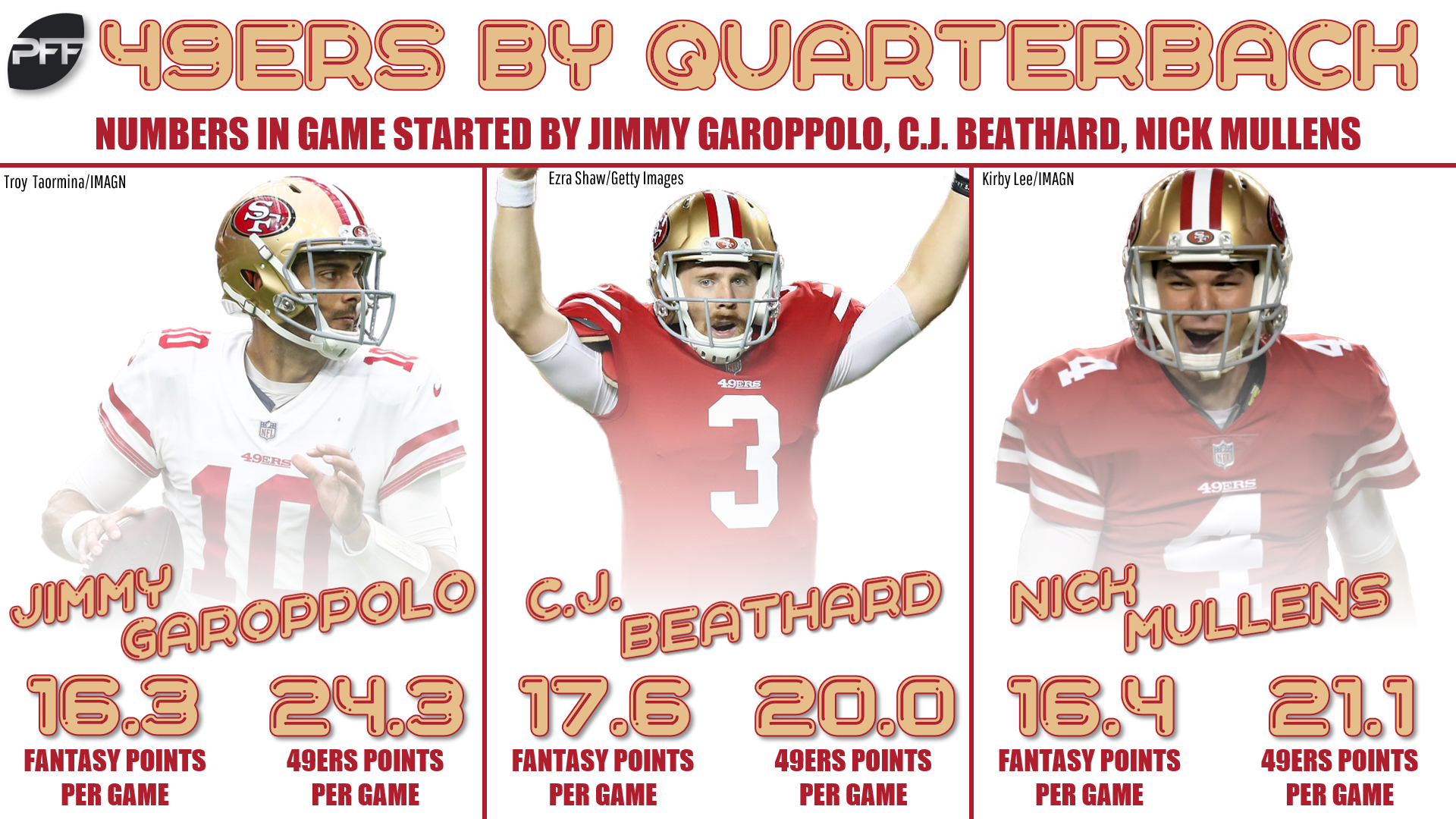 Instead, McKinnon tore his ACL in the preseason, and Garoppolo tore his in Week 3. Pierre Garcon played in only eight games, while Marquise Goodwin played in 11. C.J. Beathard and Nick Mullens both fared better than people might have expected, and George Kittle was of course one of the season's true breakouts, but all in all, the 49ers' season was doomed early on.
The upshot of that going forward, though, is that the team is arguably in better shape than most 4-12 teams you might come across … at least on offense. There are definite areas for improvement, though.
(Keep up with the whole offseason wish list series here.)
Three offseason moves we want to see for San Francisco
This one appeared in our full offseason wish list, and for good reason. Dante Pettis appeared to establish himself as a contributor as the season went on. If healthy, Goodwin and Garcon are fine receivers as well. But this is Antonio freaking Brown here. If he's on the market — and that certainly seems to be the case — the 49ers need to be in on him. He'd instantly transform that offense by an immeasurable degree.
On a similar note, San Francisco would do well to consider a high-floor/low-ceiling option like Beasley to play alongside Pettis and Goodwin (or Brown!) in three-receiver sets. He appears set to move on from Dallas, and a veteran presence with more theoretical stability than Garcon offers at this point could make for a good security blanket for Garoppolo as he returns from injury.
Does Beast Mode want to play another year? We don't know for sure either way, but there's not a lot of point to the Raiders bringing Lynch back. If he does want to play, and he does want to stay close to home, going from Oakland to San Francisco is about the easiest transition possible. The 49ers have McKinnon and Matt Breida, who both have shown flashes of big numbers in their careers, but neither has been either consistent or healthy enough that they can't afford to add another option.
Lynch hasn't been the most durable in his recent active seasons, either, but taking a backfield workload and dividing it over all three names can help ease the burden on each individual guy, as well as potentially keeping the aging Lynch, brittle Breida, and undersized McKinnon healthy for a full season. He'd be a depth play at this point, but even at that he showed in 2018 that he still has enough tackle-breaking ability to be helpful.