Welcome to the Week 8 edition of the 2018 fantasy football trade value chart, which helps you analyze potential trades to improve your fantasy football team. Our chart assigns a value to all relevant players — across all positions — to help you make the best trade possible.
The trade value chart uses our rest-of-season projections to assign values to every relevant player. The dollar amounts assume a 12-team league and a starting lineup of 1 QB, 2 RB, 2 WR, 1 TE, and 1 flex. The players are displayed in order of their standard league values, but we've included the PPR values for those players as well.
You might think Ezekiel Elliott is too close to Todd Gurley on the trade value chart — but keep in mind that Elliott has already had his bye week. You get a full extra game of elite RB1 production out of him. When making trades at this point in the season, you should never underestimate the value of players who have already had a bye week. With five games left of the fantasy "regular" season, if a player still hasn't had their bye week, it means they are missing 20% of the rest of the "season." That's big.
Despite this handicap, Gurley still ranks first. What a boss.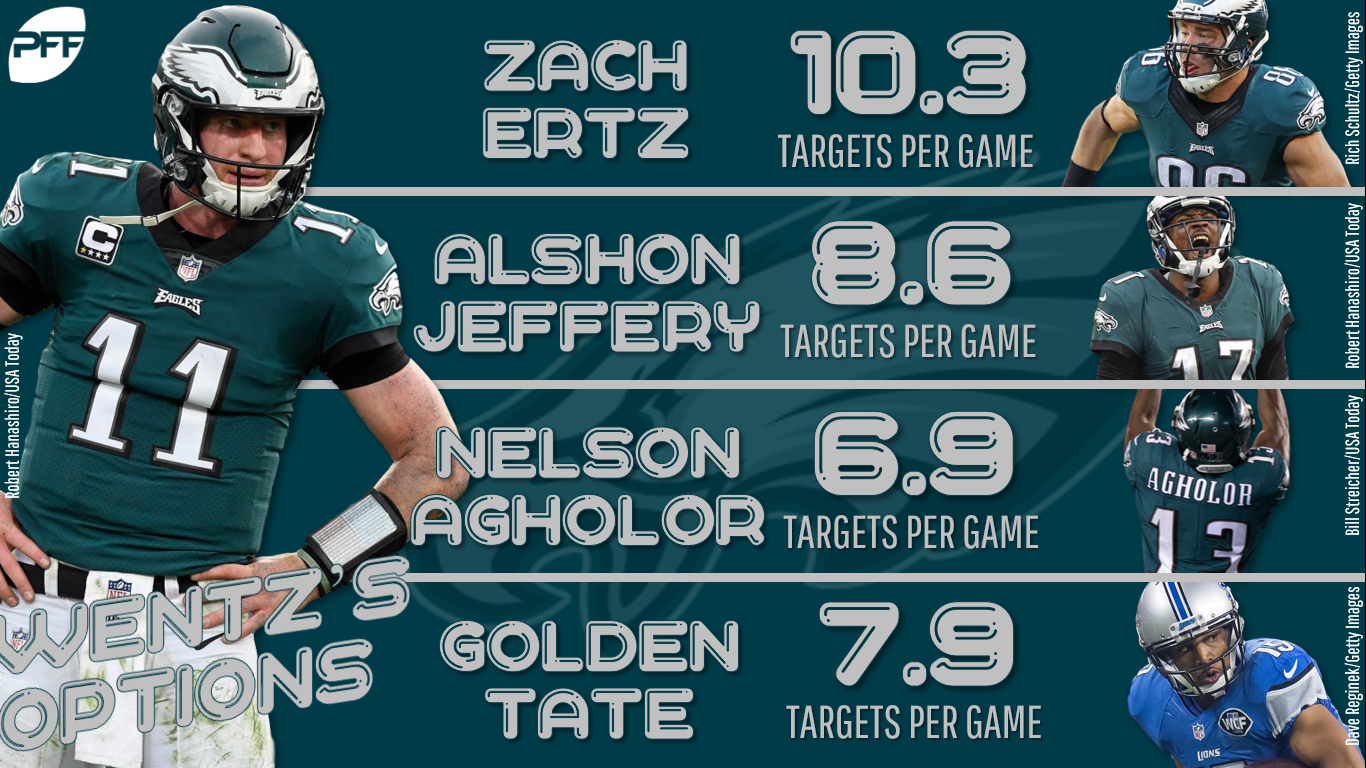 Golden Tate's value took a big hit with his move to Philadelphia. Zach Ertz, Alshon Jeffery, and Nelson Agholor already soak up so many of the targets — those three account for 70% of Philly's targets over the last five weeks. Tate will have a role, but it won't be as big as it was in Detroit.
Check out the full chart below. Remember, these values are not written in stone. Rather, they are meant to serve as a guide to help you make the best deal possible.