The 2022 fantasy landscape will look different a little over a week from now when the NFL draft has concluded. We don't have a top-heavy running back class this year, but we have a solid group with anticipated Day 2 draft capital.
This article will evaluate which teams have the most significant need at running back based on current depth charts plus the early draft capital to pull the trigger before Round 4.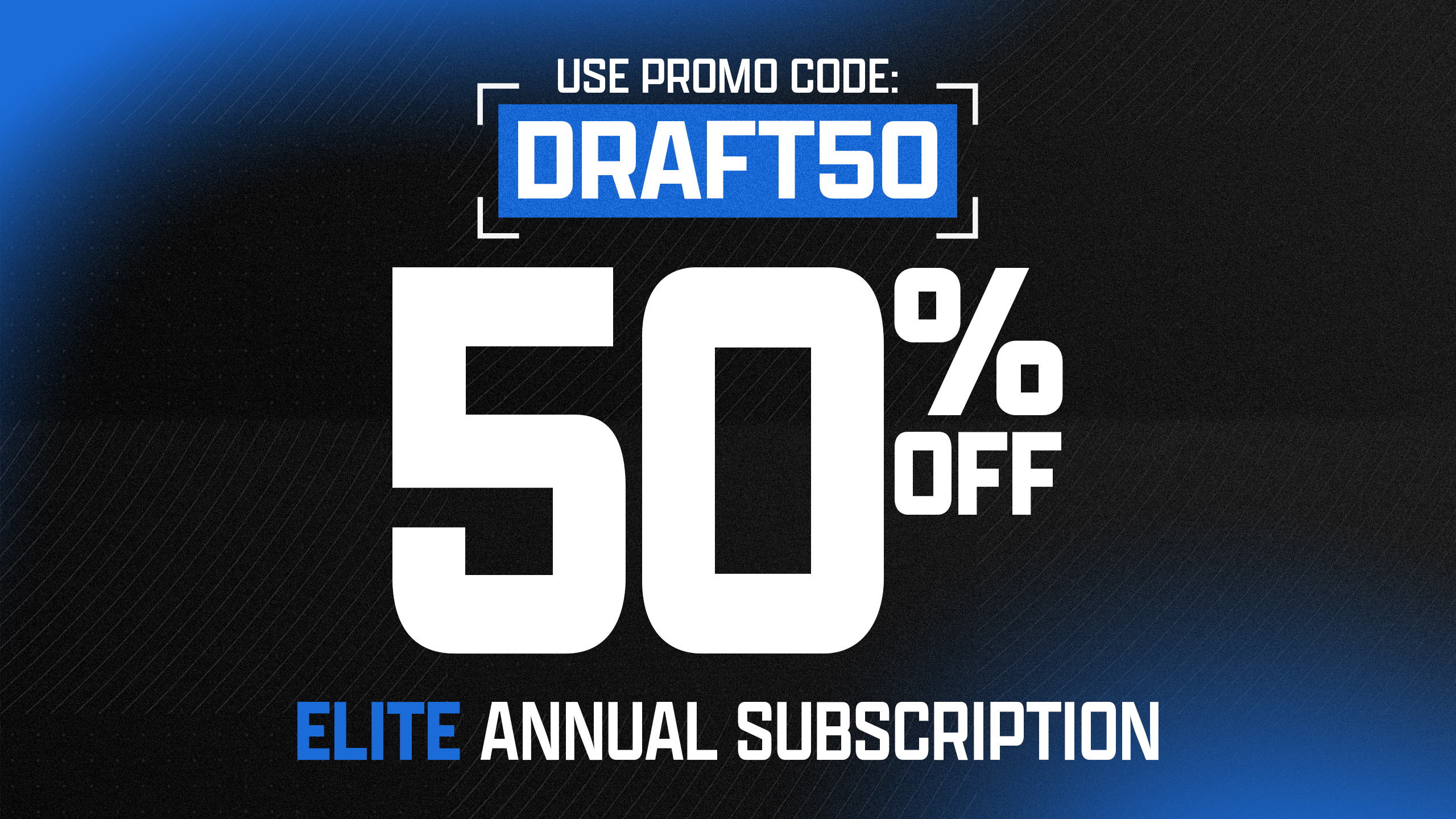 TIER 1: QUALITY LANDING SPOTS WITH A PATH TO EARLY VOLUME
The Bills ran the third-most regulation plays per game (67.1) in 2021 and are led by a top-three quarterback in Josh Allen, making them an attractive landing spot. Whoever lands in Buffalo will need passing-down chops because the offensive attack runs through the passing game in all game scripts.
Dropback rate vs. the NFL average in 2021:
Trailing by 4 or more points: +5% (fourth)

Within 3 points: +11% (first)

Leading by 4 or more points: +7% (fourth)
The running backs the Bills have visited privately possess passing-down prowess: Breece Hall, Isaiah Spiller, James Cook and Rachaad White. 
Hall and Spiller consistently demonstrated every-down pedigree at Iowa State and Texas A&M over their collegiate careers, placing them inside my top two tiers for rookie backs. White was a late bloomer but posted 134 yards per game in his final season at Arizona State.
Singletary took over a near every-down role down the stretch in 2021, posting RB14, RB7, RB10, RB5 and RB3 PPR finishes over the final five games. However, the Bills don't seem to view Singletary as an every-down option given their addition of Moss in the 2020 draft and a continued platoon approach for most of 2021.
After starting the season as a pass-heavy unit, the Eagles quickly shifted to a ground-oriented approach, ranking as the No. 1 run-heavy squad (50%) after Week 4.
Rush rate vs. the NFL average in 2021 after Week 4:
Trailing by 4 or more points: +9% (third)

Within 3 points: +9% (second)

Leading by 4 or more points: +15% (first)
This commitment to the run and the soft depth chart provides multiple paths to value for any early-round rookie addition to Philadelphia's backfield. An early-season committee role could render RB2 upside, and 50% or more would unlock RB1 potential.
Sanders isn't a Nick Sirianni pick and has been average in missed tackles forced (-2%) and explosive rush rate (+0.5%) versus the three-year NFL averages, and Scott and Gainwell are primarily passing-down options.
There is a chance that the Eagles stand pat at running back given their prioritization of wide receiver visits (four) in the pre-draft process. Breece Hall is the only significant name to register a visit (combine). Still, Philadelphia has three Day 2 picks, and this would be a fantastic landing spot for early-down extraordinaire Kenneth Walker III.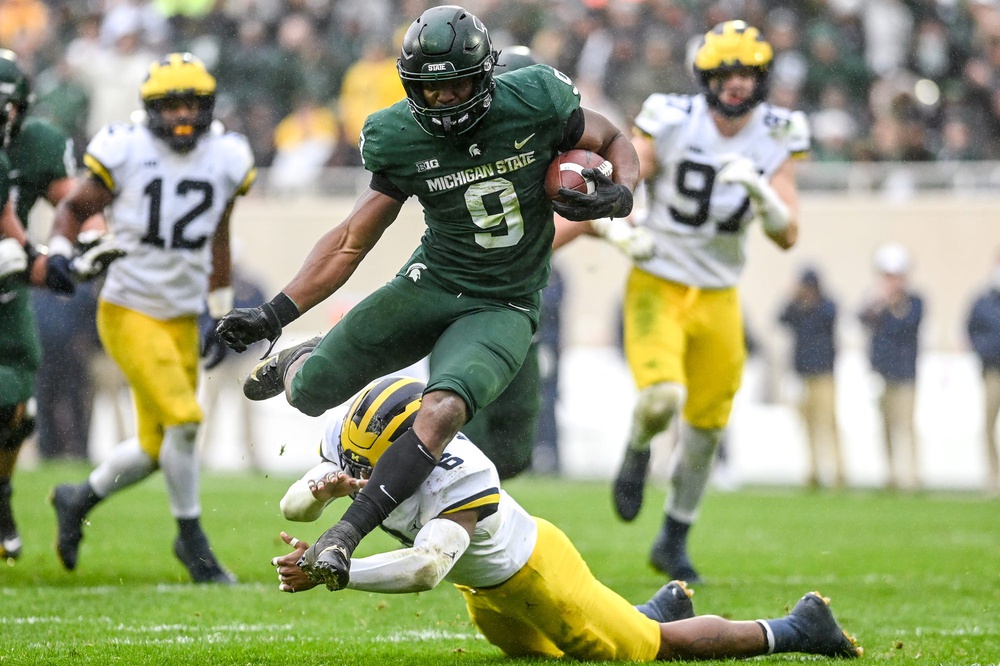 TIER 2: CHALLENGED OFFENSES WITH A PATH TO EARLY VOLUME
The Texans' offense isn't expected to do much this season, with a season-win total currently set at 4.5 by DraftKings, which is the lowest in the NFL. While that dampens the upside for a significant rushing touchdown total, it is offset by the haplessness of the depth chart. Arguably no backfield has fewer obstacles to an every-down opportunity.
Lovie Smith will undoubtedly push for a conservative approach on offense with a young quarterback, but an early-down bruiser won't be a good fit in Houston for the 2022 fantasy season. Game scripts will dictate a more pass-heavy approach by the second half of many games, which will open the door for targets out of the backfield in an offense without many passing-game options.
The Texans have visited with Breece Hall, Isaiah Spiller, Hassan Haskins and Keaontay Ingram. Hall and Spiller have the chops to take over as every-down options in 2022.
The Falcons' offense is a complete mess after the trade of Matt Ryan, the loss of Russell Gage in free agency and the suspension of Calvin Ridley. Patterson returns and currently leads the running back group, but the depth behind him is lackluster, and Atlanta has plenty of Day 2 capital. Arthur Smith and company met with three backs at the combine but have focused more on receivers in the post-combine visitation process.
The early-down role is almost certainly up for grabs, and Atlanta met with Breece Hall and Zamir White at the combine. The Falcons could choose to utilize Patterson more as a receiver in 2022 even if they spend an early pick on a wide receiver, leaving the door open for some unexpected passing down work for a player like Hall or James Cook — who they spent time with at the combine.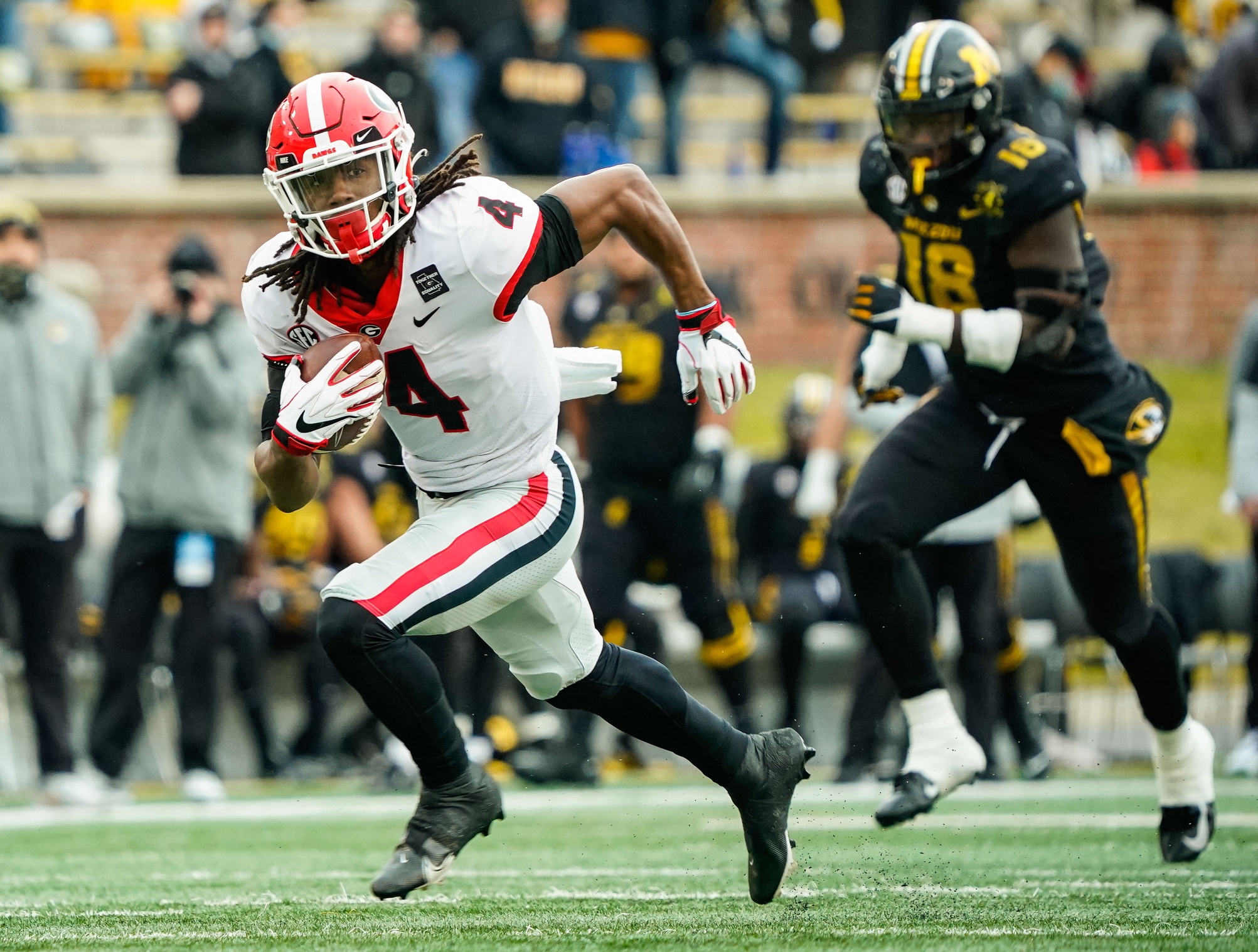 The Jets currently carry the third-worst win total at DraftKings (5.5) and need Zach Wilson to show immediate signs of life to have a shot at improving. However, the offense is an offshoot of the Kyle Shanahan scheme under head coach Robert Saleh and offensive coordinator Mike LaFleur, which leaves some wiggle room for a more balanced attack in 2022.
In free agency, New York added guard Laken Tomlinson to the offensive line and grabbed tight ends C.J. Uzomah and Tyler Conklin. These additions point to a team wanting to utilize more heavy personnel groupings to run the football.
Michael Carter performed well in 2021 as a rookie — especially in the passing game, where his 23% TPRR and 1.48 YPRR comp similarly to players like Alvin Kamara and Austin Ekeler. However, he was a Day 3 pick, leaving the door open for another addition. The Jets have enough capital to take a swing at running back in Round 2 or Round 3, but they haven't been attached to any early-round names in the pre-draft process. Pierre Strong could be a later-round option.