We're officially less than one month away from the NFL season opener, less than one month away from fantasy football, and, thus, less than one month away from regular season DFS.
But FanDuel released their Week 1 pricing Tuesday, so you can start your Week 1 research right away. After spending some time looking at their pricing, here's what I found to be the most glaring and top values at each position:
Note: These are the top values today, but maybe not in September. A lot can change in that time, so please keep that in mind.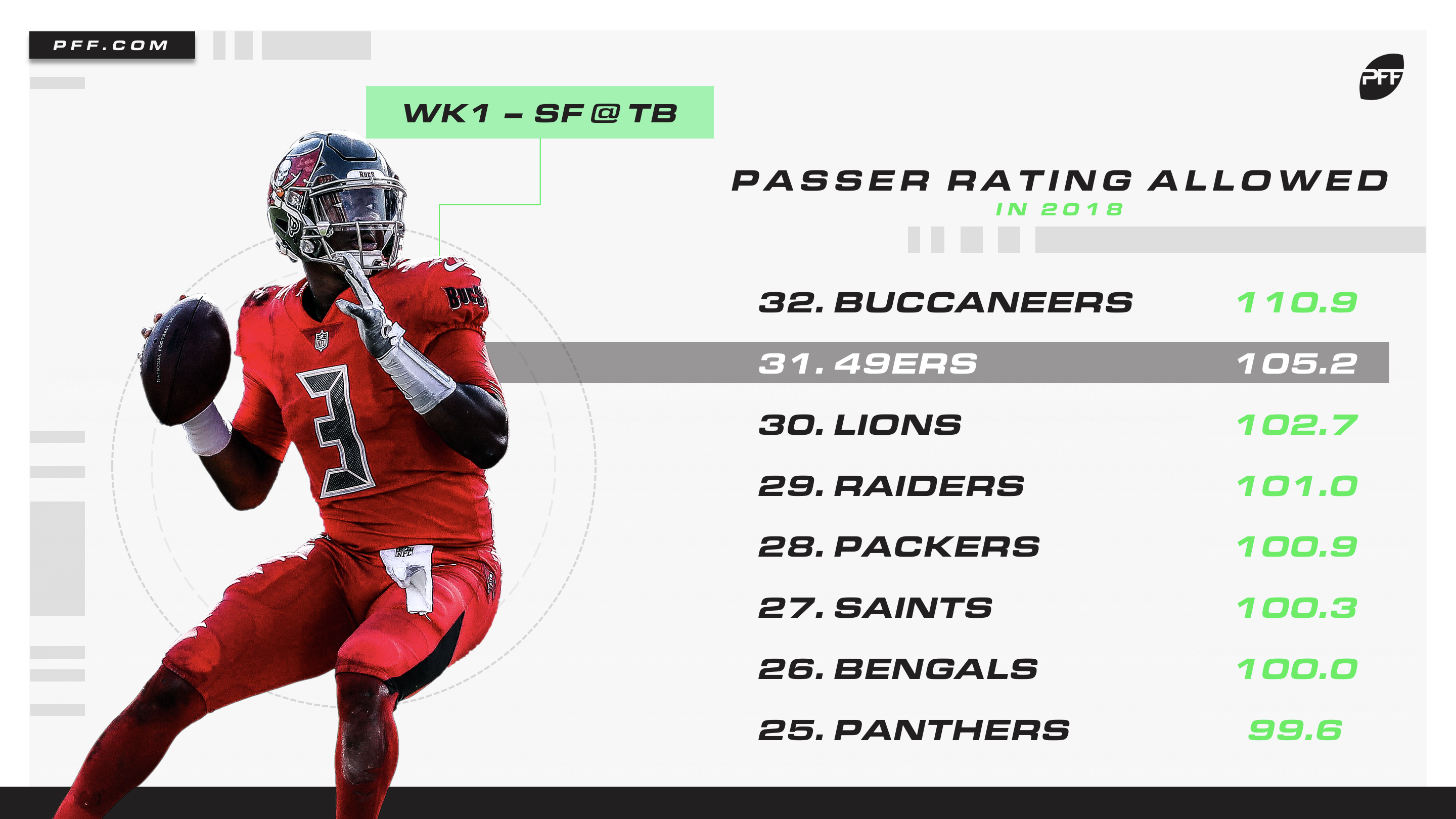 Over the past two seasons, Winston has averaged 20.6 fantasy points per game (in 2018) and 17.8 fantasy points per game (in 2017) when playing on at least 75% of the team's snaps. For reference, those numbers would have ranked sixth- (last year) and eighth-best (in 2017) at the position. He's priced at the low-end of that spectrum for Week 1 (ninth), far away from where he ranks in our Week 1 projections (third). The matchup seems favorable as well. Last season, San Francisco allowed opposing quarterbacks to put up a passer rating of 105.4 against them, second-worst of all 32 teams.
So long as Elliott returns for Week 1, he looks like one of the best values on the slate, even in spite of his lofty salary. Across Elliott's last 16 games (including the postseason), he's totaled 335 carries and 101 targets. By weighted opportunity, that'd be worth 354.9 points, or what would rank easily best last year and eighth-most since targets became a stat (1992). Volume should be good in Week 1, at home against a Giants team they should beat effortlessly. Last season the Giants gave up the 10th-most fantasy points per game to opposing running backs. If Elliott doesn't play, turn to whichever Dallas running back (all priced below $5,500) earns the start in his absence.
If Melvin Gordon misses Week 1, Ekeler might be the best value on the entire slate. He ranks third among all running backs in our Week 1 projections but just 19th in salary. Ekeler isn't guaranteed bell-cow usage if Gordon sits out, but he should still receive the majority of the work. Our projections give him just a modest 62% of the team's backfield fantasy points and, again, that's still enough to have him in the top-three. Ekeler was other-worldly last season, and Indianapolis is a neutral matchup at worst.
Boyd ranks seventh in our Week 1 projections but just 13th in salary. Last season, Boyd averaged 16.7 fantasy points per game when Andy Dalton was active, which would have ranked 15th-most if over a full season. He also ranked 12th-best of 118 wide receivers in PFF grade last year. A.J. Green recently underwent ankle surgery and his Week 1 status is up in the air, which should open up more target-volume for Boyd.
If Brown is not 100% healthy by Week 1, or if he hasn't wowed the pants off every Baltimore beat writers by then, feel free to disregard this pick. However, as it stands right now, Brown seems to be a screaming value. His skillset was tailor-made for DFS tournaments, and he's the safest bet to lead the team in targets this year. As I've highlighted multiple times (looking at WR breakout age, the draft class leaders in yards per route run, and the draft class leaders in depth-adjusted yards per target), he's also a really special talent.
Kelce is expensive as the highest-priced tight end, but per our projections, he's still the best value at the position. I can see why that makes sense. Kelce is 22% more expensive than the sixth-most-expensive tight end, but last year he out-scored the No. 6 tight end (by fantasy points per game) by 35%. The Jacksonville matchup seems favorable as well, with Tyreek Hill likely to draw Jalen Ramsey's shadow coverage. Last season, 25% of Jacksonville's receiving fantasy points allowed went to tight ends (fifth-most).
Walker is a strong value by Week 1 FanDuel pricing, which shouldn't be a surprise considering he's been a strong value all offseason in redraft leagues. Prior to last season, Walker finished sixth, sixth, third, and seventh among tight ends in fantasy points per game. Meanwhile, he ranks tied for 10th in Week 1 salary. The matchup looks good as well — in each of the past three seasons, the Browns have ranked bottom-four in fantasy points per game allowed to tight ends.