The Pittsburgh Steelers have at least attempted to solve their hole under center, signing former Chicago Bears and Buffalo Bills QB Mitchell Trubisky to a two-year deal.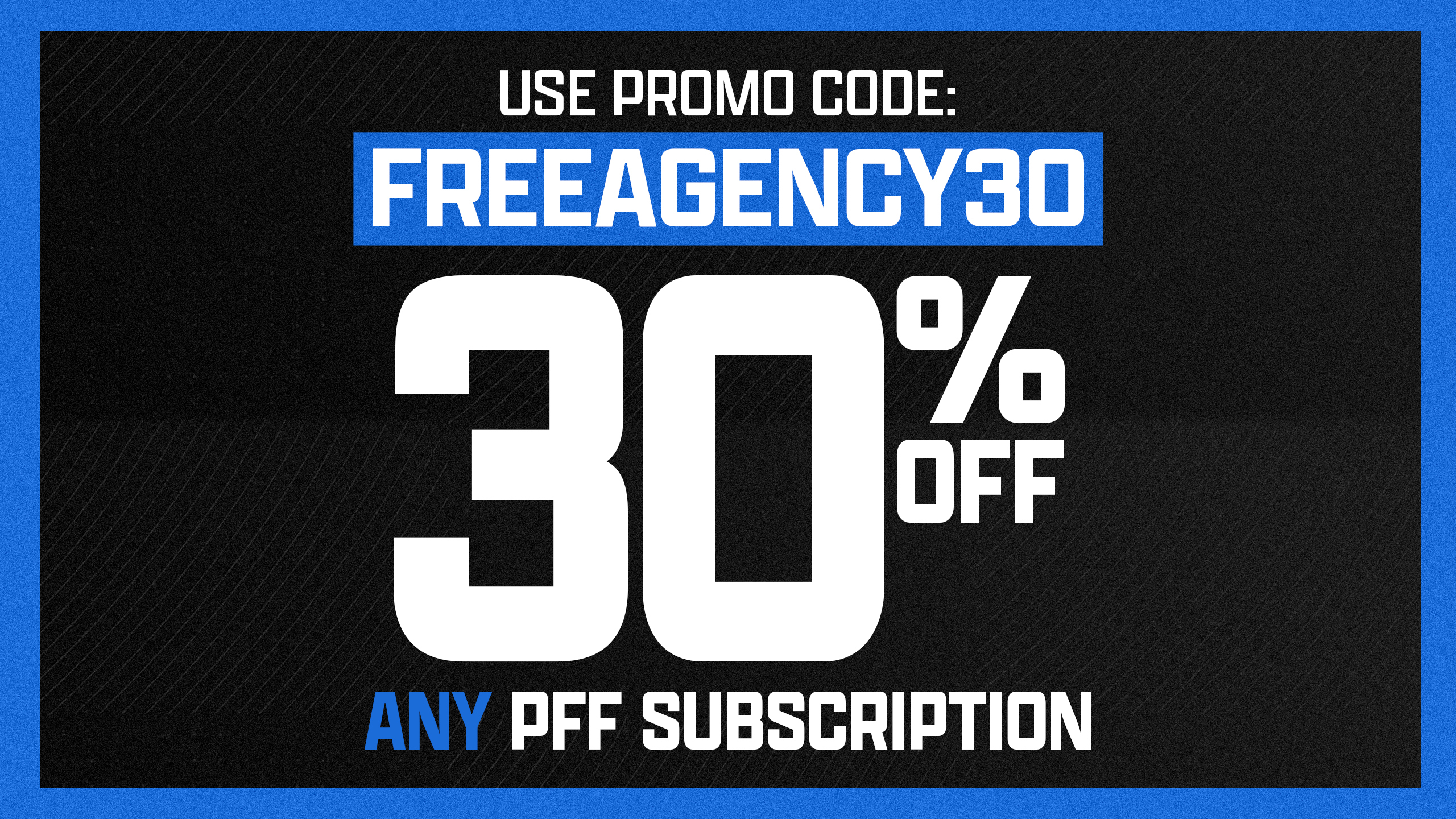 Here's a little secret: Trubisky was actually a pretty solid fantasy quarterback during a large chunk of 2018. Overall, he ripped off fantasy QB1 (x2), QB2, QB5 and QB9 finishes between Weeks 1-11 before suffering a shoulder bruise. The overall QB7 during this stretch, Trubisky averaged a robust 36.3 rushing yards per game and racked up three performances with over 300 passing yards *and* three scores.
Click here for more PFF tools:
Draft Guide & Big Board | Mock Draft Simulator
Dynasty Rankings & Projections | Free Agent Rankings | 2022 QB Annual
Player Grades
---
The 2017 NFL Draft's No. 2 overall pick clearly regressed in 2019 and 2020, but there's a case to be made that he managed to make the most out of a fairly awful situation. Trubisky's first season was largely lost with the John Fox-led Bears in a similar manner as Jared Goff and Trevor Lawrence. His 2018 campaign produced some aforementioned prolificness and notably included a Bears offense that ranked inside the league's top-12 offenses in percentage of receivers considered open on a per-route basis. Trubisky certainly deserves plenty of blame for 2019's dropoff in performance with his receivers repeating their top-12 open-route rank, but 2020 (24th) and 2021 (32nd) revealed that head coach Matt Nagy and the surrounding talent available might have been the larger problem.