The 2020 defensive line class wasn't particularly deep, but we did see some surprise names emerge. At the same time, some of the more highly drafted rookies at the position put together fine seasons but maybe didn't quite live up to their draft stock.
It isn't easy for a rookie to crack a starting lineup, and that was the case for most of the players listed. Also keeping in mind the steeper learning curve for linemen, this list was one of the more difficult to rank for the future.
With that in mind, I'm listing the defensive linemen a little different than I did with the previous positions. They are ordered in terms of total pressures generated, as most of their fantasy value will come from their ability to rush the passer. This is to highlight which 10 players made the biggest impact in their rookie seasons.
We've covered both other major IDP positions — linebackers and safeties — over the past couple of weeks, so let's finish things off with the big guys in the trenches.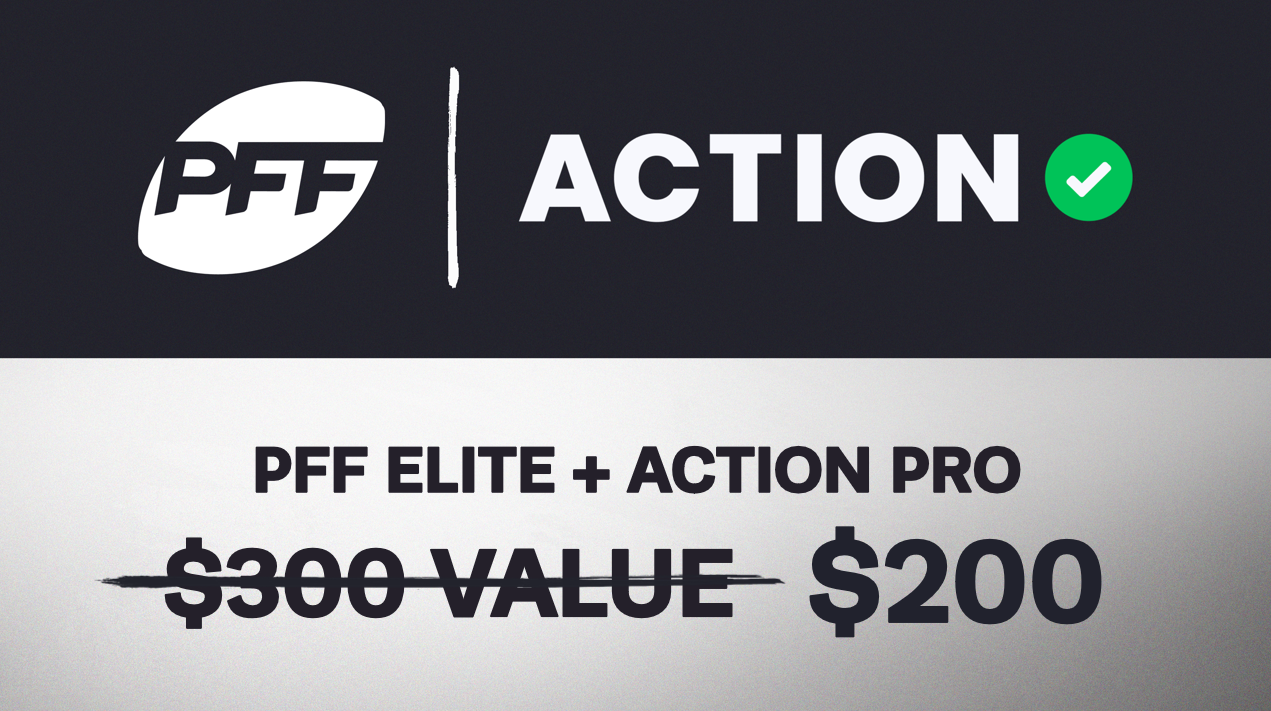 The clear-cut No. 1 defensive lineman coming into the 2020 NFL Draft, coming out of that draft and now after the 2020 season is far and away Washington's Chase Young. It's blatantly obvious — more so than any other position group in this rookie class — that there is no other player who has separated themselves from their peers as much as Young. He led all rookies in sacks (5.5) and total pressures (39). Young's 76.5 pass-rush grade is also the best among this group, while his 87.2 overall grade ranks first among the entire defensive rookie class.
#IDP – Final pressure leaders among rookies in 2020 (per @PFF):

1. Chase Young, DE, WAS – 39
2. Derrick Brown, DT, CAR – 34
3. K'Lavon Chaisson, DE, JAX – 29
4. Tershawn Wharton, DT, KC – 22
T-5. D.J. Wonnum, DE, MIN – 21
T-5. Alex Highsmith, ED, PIT – 21#FFIDP

— Jon Macri (@PFF_Macri) January 12, 2021
Anyone who has watched Chase Young this season can see how good he is, and you probably don't need too much more from me to further convince you. He is my top defensive lineman from this class as well as my top rookie overall for IDP purposes going forward. Young has the potential to finish next season, and many seasons after that, as a top-five fantasy player at his position. And he will likely be drafted as such. Young has already earned the right to be in that conversation, and as far as this 2020 draft class goes, it's Chase Young and the rest.
2021 (and beyond) positional ranking against rest of 2020 class: 1st
Subscribe to PFF Edge to continue reading
Already have a subscription? Sign In