In a year with a significantly shortened offseason, a limited training camp and a nonexistent preseason, the transition from college to the NFL for 2020's rookies could not have been easy. With that in mind, I will provide a bit of leeway to rookies who perhaps underperformed in relation to expectations while still taking what we learned in trying to project those performances forward for dynasty purposes.
For the next three weeks, we'll look at the top 10 performers for each IDP position group, starting with linebackers in order of their 16-week fantasy finishes.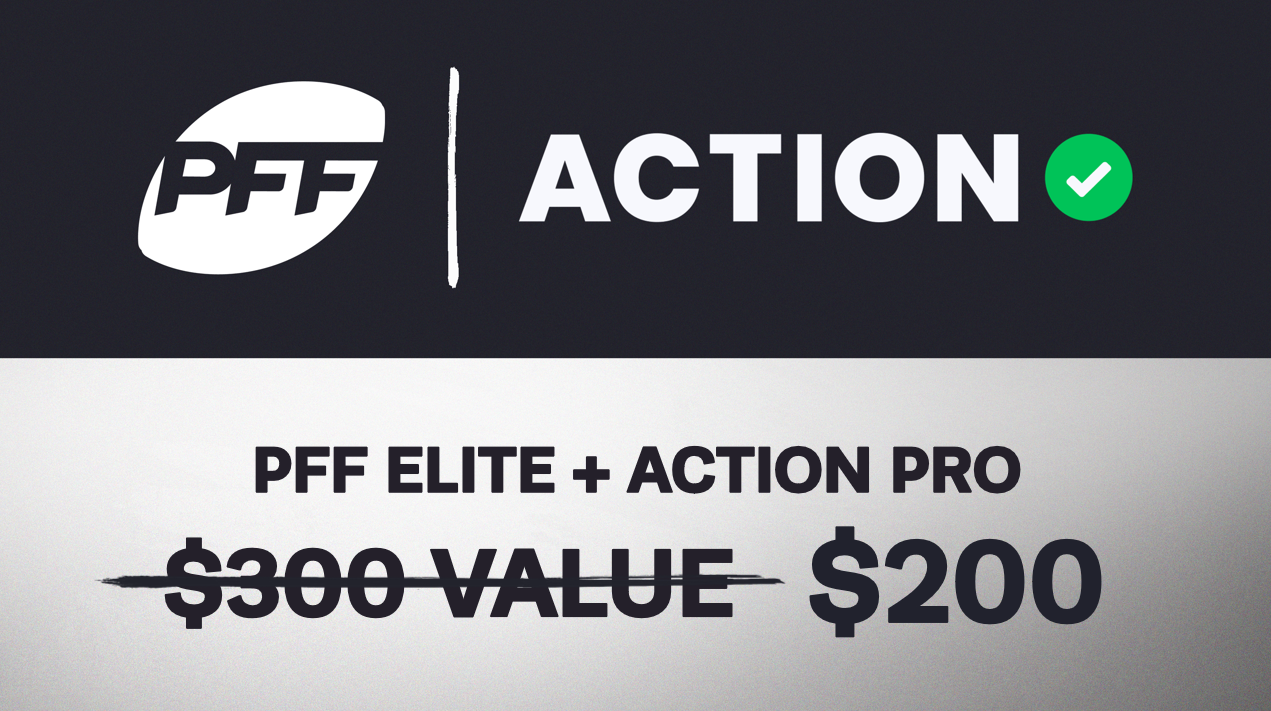 Queen was one of the hottest names in rookie dynasty drafts after the 2020 NFL Draft concluded due to his landing spot and his first-round stock. This made for Queen to be selected as the first linebacker in the majority of rookie drafts, and rightfully so. He had the best Year 1 outlook of any rookie linebacker.
It turns out we were correct in projecting Queen to be the rookie LB1 in 2020 — he finished as just that, and the 16th linebacker overall, according to our fantasy stats and scoring page. Queen was given the opportunity to lead all Ravens linebackers in snaps this season and met that role head-on, compiling 98 tackles (third-most among rookies), three sacks, two forced fumbles, two fumble recoveries, an interception and a defensive touchdown.
Queen also rushed the passer 96 times through 16 weeks, which is a top-10 mark among all off-ball linebackers over that span.
While he did a lot of different things for the Ravens' defense throughout his rookie season, he didn't excel aside from his pass rushing (73.6 grade). In other major defensive categories, Queen failed to exceed anything more than a 31.6 grade, causing him to be PFF's 27th-ranked rookie linebacker in overall defensive grade (29.9) during Weeks 1-16.
While the grade is not indicative of his success as an IDP fantasy asset, it can certainly be seen as a bit of a red flag for his long-term value. Plenty of first-round linebackers have lost their starting jobs due to poor performance in recent years (Darron Lee, Jarrad Davis, Stephone Anthony), and although I'm not ready to put Queen in that category, 2021 will be a big season for him in proving his worth to the Ravens' defense.
If he can show that he is not a liability next year, his role should be safe for at least the remainder of his rookie contract. Otherwise, we could start to see his usage diminish as coaches look to upgrade where he has struggled.
2020 positional finish among rookies: 1st
2021 (and beyond) positional ranking against rest of 2020 class: 3rd
Lying in wait amid the hype and excitement for the top two linebackers taken in this draft class (Queen and Isaiah Simmons), Kenneth Murray was relatively underrated by many heading into rookie drafts. He was being drafted as the clear No. 3 linebacker across the majority of leagues, according to MFL ADP data.
While Murray was selected earlier than Patrick Queen in the 2020 NFL Draft, it was unclear what his role would be in a Chargers defense that tended to stay away from every-down linebackers in past seasons. An argument could also be made that it was a tougher path to opportunity for the former Oklahoma product due to Los Angeles' competition at linebacker.
Not only did Murray carve out a significant role in this defense right away, but he actually leads all Chargers defenders in snaps played through Week 16, which is impressive enough as a rookie. And given what we've learned about Los Angeles' linebacker usage over the years, it's all the more encouraging.
#IDP – Through 16 weeks of 2020, Chargers rookie linebacker Kenneth Murray leads his team in total defensive snaps played with 906 (92%).

The last time a Chargers linebacker was even among the top-2 on the team in snaps played was Takeo Spikes in 2011. #BoltUp #FFIDP

— Jon Macri (@PFF_Macri) December 29, 2020
Murray has done a relatively nice job this season, grading out as a top-12 rookie linebacker (min. 25 snaps) and playing more snaps than any other linebacker in his draft class. He has looked more comfortable than some of his rookie peers in an every-down role, which is a great sign going forward if he can continue to develop in a good Chargers defense. Murray has certainly exceeded expectations in his rookie year, setting the bar high for the coming years.
2020 positional finish among rookies: 2nd
2021 (and beyond) positional ranking against rest of 2020 class: 2nd
Perhaps the biggest surprise of this entire rookie IDP class is undrafted linebacker Krys Barnes, who also went unpicked in just about every rookie fantasy draft this past offseason.
Barnes made some fantasy noise right away this season, managing six tackles — including two for a loss — in Week 1 on just 15 snaps. This is incredibly efficient fantasy production, and it had many fantasy managers chomping at the bit for Barnes to see an increase in snaps and show what he could do on a full workload.
He held a fluctuating role within the Packers' linebacking corps throughout most of this season, usually filling in for injuries at the position. But as of late, he has seemingly taken over as Green Bay's top choice to get the most playing time, as Christian Kirksey has noticeably struggled in coverage and could be cut for cap reasons in the offseason.
Barnes finished the fantasy season as the most efficient linebacker in terms of tackles and fantasy points per snap. He could be an interesting player for 2021, depending on how Green Bay addresses the linebacker position — which PFF has labeled the team's biggest need heading into next season.
2020 positional finish among rookies: 3rd
2021 (and beyond) positional ranking against rest of 2020 class: 6th
The first linebacker taken in the 2020 NFL Draft and the second linebacker taken in most rookie drafts, according to MFL ADP data, was one of the more underutilized rookies in 2020, leaving much to the imagination as to what can be expected in 2021 and beyond. Given what we have seen out of Simmons in 2020, I'm willing to let my imagination run wild.
While he saw hardly any work before the Cardinals' Week 8 bye, he became a much bigger part of their defense afterward. We haven't seen Simmons fully overtake the role of an every-down linebacker this season, but it should be noted that De'Vondre Campbell, his primary competition for that role, is an impending free agent in 2021. Simmons has looked like the better option for Arizona overall, and considering cost and draft capital, we have to figure that he will be in for a significant uptick in usage in 2021.
The Clemson product has outperformed his first-round linebacker contemporaries in both run defense and coverage, albeit on mostly fewer snaps. And he undoubtedly has the potential to be the No. 1 linebacker going forward out of this rookie class.
| | | | | |
| --- | --- | --- | --- | --- |
| Simmons, 2020 | Snaps | PFF Grade | Pressures (sacks) | Tackles |
| Weeks 1-7 | 83 (LB96) | 58.7 | 0 (0) | 11 (LB91 ) |
| Weeks 9-16 | 268 (LB55) | 61.2 | 10 (2) | 40 (LB42) |
2020 positional finish among rookies: 4th
2021 (and beyond) positional ranking against rest of 2020 class: 1st
When was the last time "Mr. Irrelevant" was actually relevant as a fantasy rookie? I'll give you a hint — never. Being taken last in the draft makes for a tough path to even crack an NFL roster, let alone get starting reps throughout a rookie season. But Tae Crowder did just that, and he finished the fantasy season as a top-five rookie linebacker because of his opportunity.
While Crowder is by no means a lock to be a starter in this Giants defense going forward, he should at least be in consideration for a spot on dynasty rosters. That's especially true if something were to happen to Giants LB1 Blake Martinez at any point, given the team's willingness to use Crowder in a bigger role if need be.
While this 2020 season has been nice for Crowder and his fantasy managers, I have a bit of a hard time trusting him long-term in this defense, which has typically relied on just one linebacker to carry the load in recent years. Crowder will more than likely continue his role as a backup and a potential waiver claim option in most IDP leagues in 2021.
2020 positional finish among rookies: 5th
2021 (and beyond) positional ranking against rest of 2020 class: 10th
Perhaps the most frustrating linebacker usage among rookies in 2020, even more so than Isaiah Simmons, has been that of Willie Gay Jr. — a second-round pick out of Mississippi State who has shown flashes of being a potential star at the position when given the opportunity.
The problem has come with that aforementioned opportunity, as Kansas City has yet to allow Gay to work as its top linebacker in any given week — even despite injuries and underperforming competition at the position. Arguably, the worst instance of this was Week 16, when every other Chiefs linebacker was hurt. Instead of leaning heavily on Gay, who has been entrenched in the system all season long, it was Darius Harris who led the team in snaps in his NFL debut.
#IDP – Willie Gay Jr.'s combined @PFF grade in games where he was among the starting defenders (usually playing significant snaps) vs games where he came off the bench:

7 games as a starter:

????83.5????

7 games coming off the bench:

????34.8????#FFIDP #ChiefsKingdom #LetWillieCook

— Jon Macri (@PFF_Macri) December 29, 2020
Gay has shown he has the potential to be a starting linebacker in the NFL. Now, it's just a matter of him eventually getting that opportunity. Anthony Hitchens is the only starting Chiefs linebacker under contract for 2021, so Gay could be in for a much larger role in this defense next season and beyond, which is why I have him inside the top five amongst his rookie peers in dynasty leagues.
2020 positional finish among rookies: 6th
2021 (and beyond) positional ranking against rest of 2020 class: 4th
Seattle using a first-round pick on Texas Tech linebacker Jordyn Brooks was quite a surprise at the time. From the outside looking in, this appears to be a pick where the Seahawks are potentially looking to replace impending free agent K.J. Wright. If this is the case, then a ton of Brooks' dynasty values will depend on what Seattle decides to do with Wright this offseason. But for the sake of this conversation, let's assume Seattle moves on from the 10-year veteran.
Seattle likes to utilize its linebackers as blitzers, as both Wright and Bobby Wagner have rushed the passer over 100 times each this season. This is something that was also a bit of a calling card for Brooks coming out of Texas Tech, having rushed the passer 368 times in his four-year college career and 117 times in his senior year alone as an off-ball linebacker.
Brooks fits well in Seattle's defensive system, and if he is given an opportunity next to Wagner, we could see his value skyrocket in IDP leagues. If you can buy low on Brooks, now is the time to do so.
2020 positional finish among rookies: 7th
2021 (and beyond) positional ranking against rest of 2020 class: 5th
The fifth linebacker taken in most rookie drafts this season was Logan Wilson, a third-round pick out of Wyoming who was thought to be a potential sleeper among a poor Bengals linebacking corps. Yet, despite the poor performances of his linebacker teammates, Wilson never really became that every-down player we hoped him to be.
Cincinnati has employed a pretty heavy rotation at linebacker this season, led by Josh Bynes, who finished with just 71% of defensive snaps played this season — which is typically low for a team's top linebacker. Bynes, however, does match a common theme in this list as a linebacker playing ahead of one of our rookies while set to become a free agent this offseason.
This leaves only Germaine Pratt as the primary competition for Wilson as the team's top linebackers, assuming the pecking order stays the same heading into 2021.
With other young linebackers on Cincinnati's roster potentially getting a shot to contribute as well going forward, I'm a little less bullish on Wilson's IDP value over the rest of this class, especially given how we've seen the Bengals manage their linebackers in this defensive system.
2020 positional finish among rookies: 8th
2021 (and beyond) positional ranking against rest of 2020 class: 7th
For a  linebacker going after the first 15 players taken at his position in rookie drafts, I would say Alex Highsmith's dynasty stock is on the rise. Given both his play and the situation he finds himself in on a Steelers team that can get the most out of its pass rushers every year, Highsmith has earned some praise among these top names. He's the only outside linebacker on this list, so his value will certainly depend on league scoring settings, but he should be a name to monitor nonetheless.
Highsmith has been filling in for the injured Bud Dupree since Week 13 and could be in a position to do so again next season with Dupree set to become a free agent. Although Highsmith has just one sack on the year, he has managed 13 pressures since becoming a starter, which is tied for 16th among edge rushers over that span.
It will be interesting to see what kind of role he takes on after this season and what Pittsburgh plans to do with Dupree. Regardless, Highsmith is certainly in the right system to thrive if he gets a chance again next year.
2020 positional finish among rookies: 9th
2021 (and beyond) positional ranking against rest of 2020 class: 8th
Fantasy managers didn't select Mykal Walker highly in rookie drafts this season, but he has sparked some interest with his play. He was more of an edge rusher coming out of Fresno State — although he did see a good amount of time in the box, as well — but Walker has been working as the No. 3 linebacker in Atlanta behind two of the top fantasy linebackers from this past season in Deion Jones and Foyesade Oluokun.
It is hard to produce any kind of fantasy-relevant numbers behind the aforementioned duo, who both finished as top-15 linebackers through 16 weeks this season, but Walker was able to make the most of his opportunities.
His biggest opportunity came in Week 3 when Oluokun missed a game due to injury, allowing for Walker to enjoy a full-time role for the first and only time this season. In that game, he managed an 84.4 overall grade, which included a 91.5 coverage grade, eight total tackles (one for a loss) and a forced fumble.
With both Jones and Oluokun under contract in 2021, Walker has a difficult path to be anything more than what he was this season. He should be considered a dynasty stash for those in deeper leagues.
2020 positional finish among rookies: 10th
2021 (and beyond) positional ranking against rest of 2020 class: 9th