Two weeks ago, I looked at five running backs who are being drafted higher than they should be. This week, it's time to move on to the overvalued wide receivers.
Obviously, there could come a time when some of these players do provide good value, but that's currently not the case based on their current ADP. Here, we see some players who were great last year but might struggle to replicate it in 2020, while we also see some young players who might not play up to the lofty expectations that have been set for them.
Here are five wide receivers I have identified as overvalued for the 2020 season, based on PFF's consensus fantasy rankings and fantasy projections compared to July average draft position (ADP) courtesy of BestBall10s.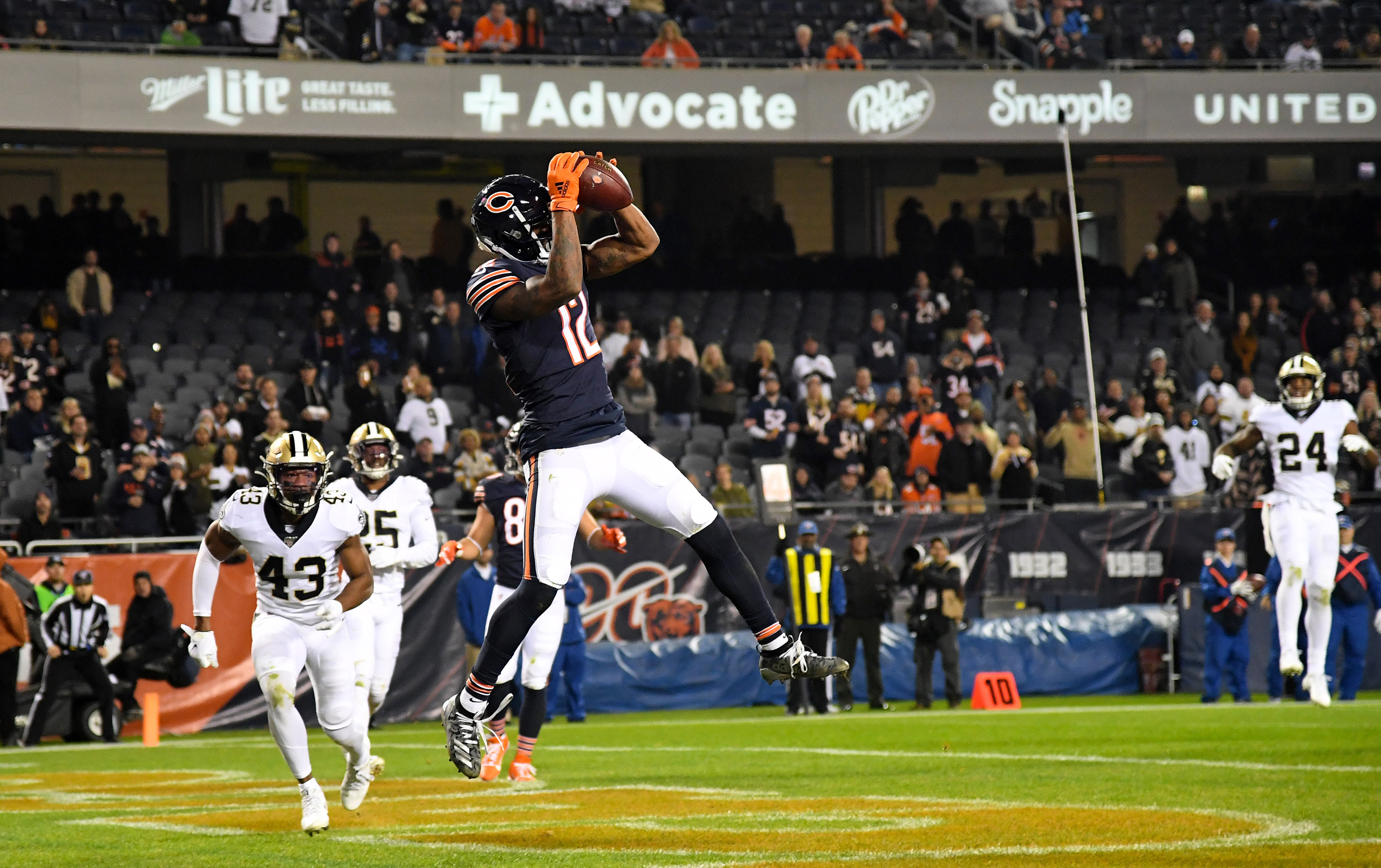 PFF Consensus Rank: WR12 | ADP: WR9
Allen Robinson II has seen his ADP move up slightly every month since February. It's pretty easy to understand why there is optimism with Robinson — he was the WR7 in PPR leagues last year, and there is a chance that Nick Foles can provide an upgrade at the quarterback position for Chicago.
Robinson saw 153 targets a season — the second-most among all wide receivers — and that was a significant factor in his fantasy success. However, his 1.82 yards per route run ranked 31st among qualifying wide receivers, which you would expect to be higher considering his volume and the role he played in the offense. Our projections have him as the 19th-best wide receiver, partly due to a projected decrease in targets (133).
We can expect whoever ends up winning the quarterback job to be throwing more passes to tight ends in 2020. Last year, Bears tight ends were targeted on 12.3% of passes — the fourth-lowest rate among teams — but Chicago then paid a lot for veteran Jimmy Graham and invested a second-round draft pick in Notre Dame's Cole Kmet.
Switching to Foles might also hinder Robinson's fantasy production. Over his career, Nick Foles has passed to running backs far more frequently than Mitchell Trubisky has; he has also thrown more to tight ends.
Robinson should remain a good receiver and see a decent amount of targets, but he's just not likely to be among the top few in the league. His ADP for June (WR11) was around the correct spot, but he is now up there with some of the best available fantasy options.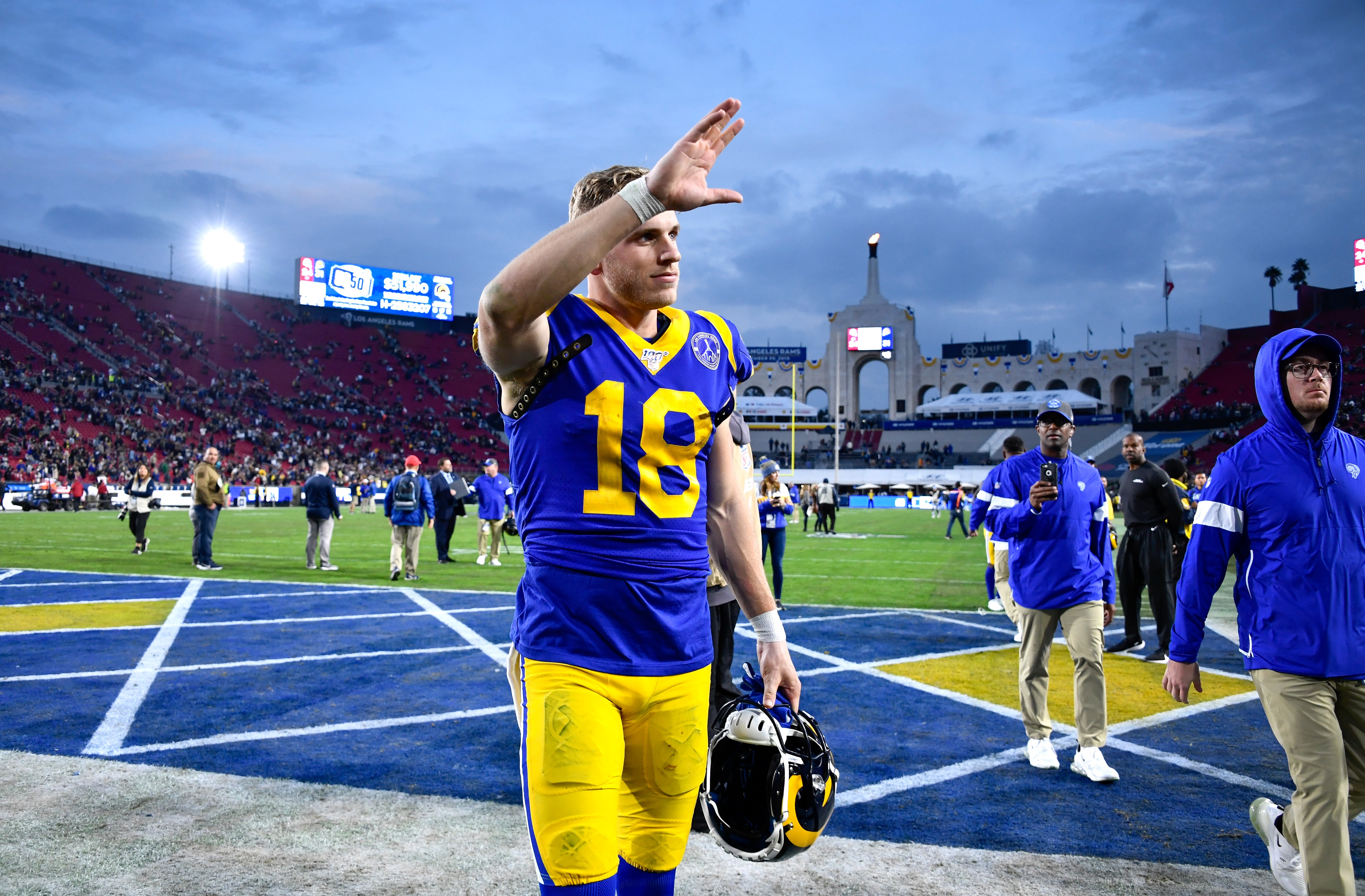 PFF Consensus Rank: WR21 | ADP: WR14
In 2017, the Rams put together a trio of wide receivers in Robert Woods, Sammy Watkins and Cooper Kupp. The team ran 11 personnel (one running back, one tight end and three wide receivers) more than any other team and were able to spread the ball around, with Kupp finishing as the WR25.
Los Angeles then let Watkins leave in 2018, replacing him with Brandin Cooks, and proceeded to run 11 personnel on over 90% of offensive snaps. Kupp was the WR4 five weeks into 2018 before suffering an injury that forced him to miss most of the regular season.
Kupp was WR2 over the first eight weeks of the 2019 season, but he stumbled to WR30 over the last nine weeks. Most expect his 2020 to be somewhere in the middle, though our experts expect it to be more like the second half of the season than the first.
One reason for this is that the Rams started playing more two-tight end sets as the 2019 season went on. They used 11 personnel on 80.9% of snaps over the first eight weeks, the second-highest rate in the league, but used it only 65.2% of the time over the last nine weeks, which ranked 14th. And while the Rams are without Brandin Cooks this year, that doesn't mean Kupp will be playing much in the Rams' base offense — both Robert Woods and Josh Reynolds had over 220 snaps when the Rams were out of 11 personnel, while Kupp was at just 79.
Not only was Kupp playing less in the second half of the season, but he also saw fewer targets. Part of that was due to the emergence of tight end Tyler Higbee in the offense, which PFF's Jared Evans detailed last week. While Higbee might not be as successful as he was late last year, he should still see enough targets to limit Kupp's impact.
A third element to his low fantasy production to end 2019 was a lower quality of play, as his PFF receiving grade dropped from 84.2 to 61.6 from one half of the season to the next. While we can expect his play to end up somewhere in the middle in 2020, it's hard to see them going back to their old offensive philosophy of staying in 11 personnel simply because it just wasn't working for them anymore. In a recent discussion on the PFF Fantasy Podcast, both Ian Hartitiz and Yahoo's Matt Harmon agreed that Kupp might not even be the best fantasy wide receiver option on the Rams.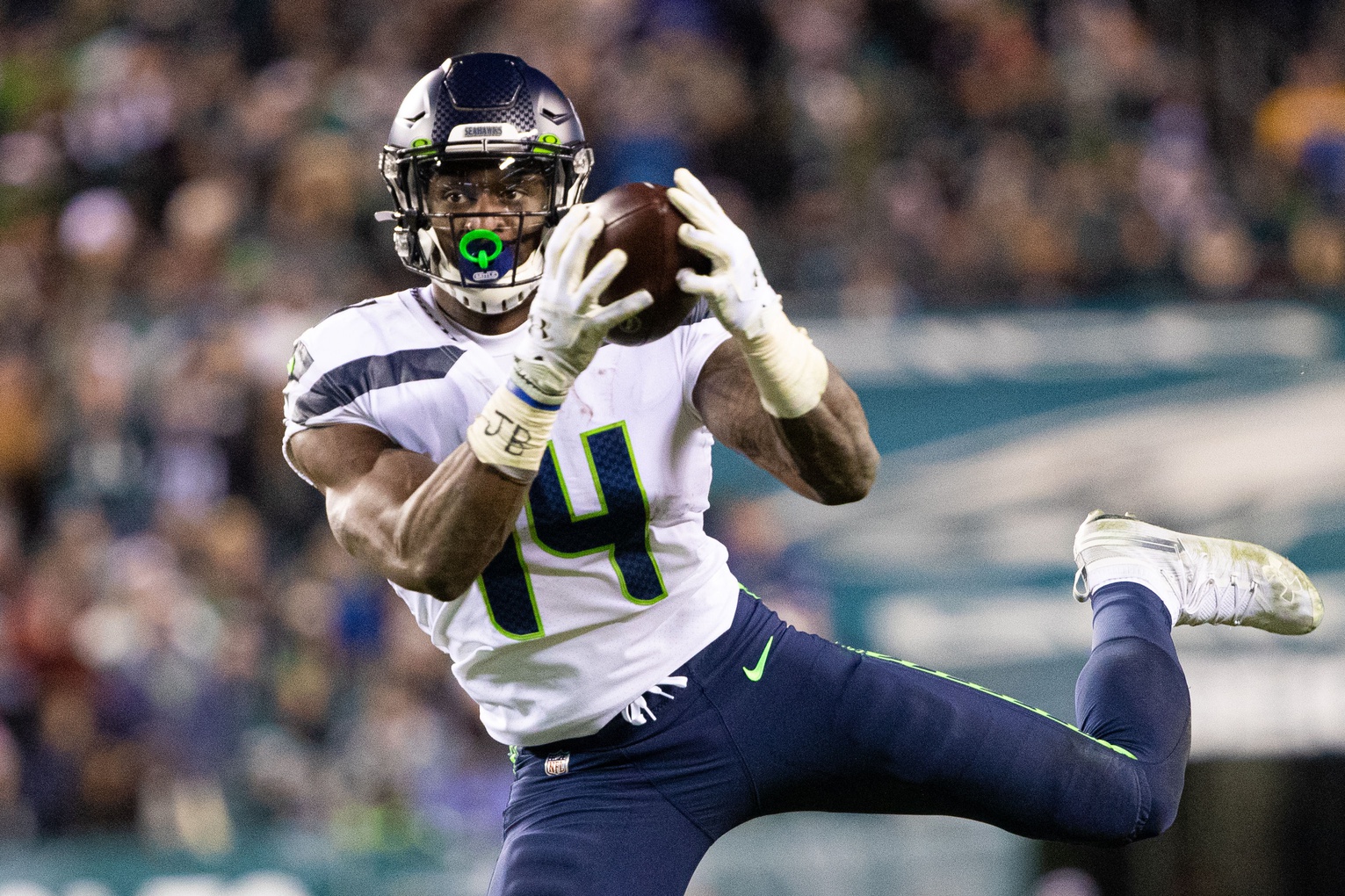 PFF Consensus Rank: WR24 | ADP: WR20
D.K. Metcalf had a strong debut season for a second-round rookie, finishing as the WR30. While we can expect bigger and better things out of Metcalf in his sophomore season — a scenario that PFF's Kevin Cole recently investigated — there are a lot of limitations to how good he can be for fantasy. Over the last two seasons, the Seahawks ran 44.6% of the time, the second-highest rate among all teams. That is unlikely to change in 2020, and it will once again severely limit Russell Wilson's number of pass attempts.
Metcalf was on the field for 88% of the team's passing plays in 2019, but he also has plenty of competition remaining for targets. Tyler Lockett was limited for parts of last year due to injury, but he should remain as the lead receiver in 2020 after earning an 84.9 receiving grade over the first nine weeks of last season, seventh among wide receivers over that span. Tight end Will Dissly was also having a career year with an 89.0 receiving grade after five weeks, a mark that ranked third among tight ends. Add Greg Olsen into the tight end mix, and it will be hard for Metcalf to see the targets that he'll need to reach WR20.
With his number of targets unlikely to change much from last year, Metcalf's efficiency will be crucial in 2020. Everybody, including us, expects Metcalf to improve in his second season — he should improve on his catch rate, which should lead to more yards, but it's also hard to see his rate of touchdowns improving much. His seven touchdowns last year were tied for 13th-most already, so his touchdown rate should regress to the mean.
Ultimately we expect his improvement to help the Seahawks more than it helps his fantasy owners. Because he's a young receiver with high expectations, his ADP has risen to the point where he no longer provides value.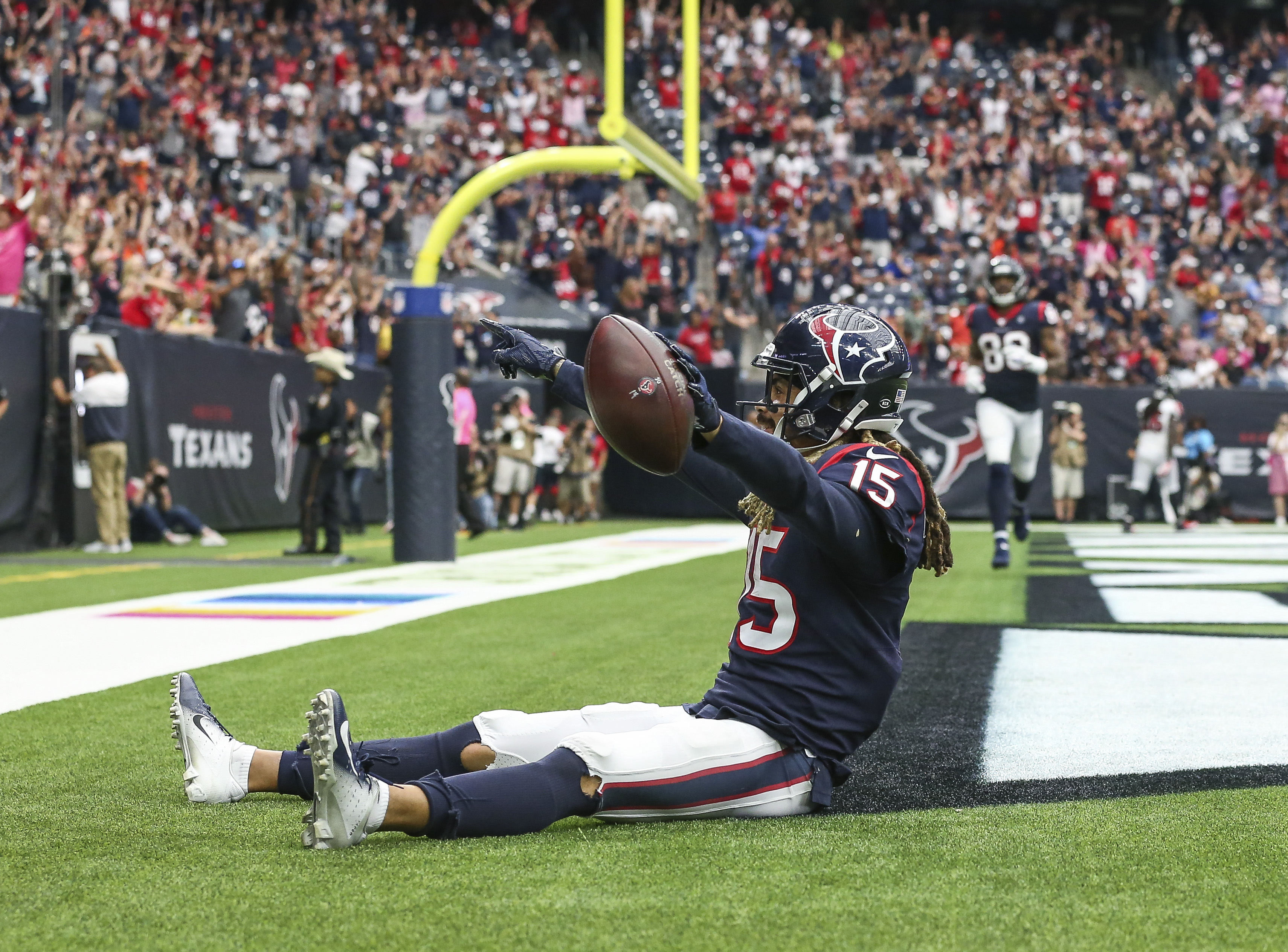 PFF Consensus Rank: WR36 | ADP: WR32
Fuller can be tricky to project. He has played in just 42 of a possible 64 games over the last four seasons, and he's missed at least two games every year. He made his best fantasy finish last year, finishing as the WR53 after missing five games and playing three snaps in one of his games. Everyone thinks this will be Fuller's best year yet, but the question is, how much better?
Fuller could see an increased workload now that DeAndre Hopkins is out of town, but the problem is that the Texans added plenty of other receiving options, such as Brandin Cooks and running back David Johnson. Over the past five years, Johnson has racked up 53 explosive plays as a receiver, the second most for all running backs over that time, and the only back with more is new teammate Duke Johnson Jr. The Texans also drafted Kahale Warring in the third round last year, and while he sat out the 2019 season, he has the potential to take away some targets at tight end, too.
Will Fuller has been better out wide than he has been in the slot, but he still saw over 30% of his pass routes in the slot last year. However, the Texans recently added Randall Cobb, who will presumably take over that slot role, and that might limit Fuller's playing time.
If Fuller can remain healthy, and if he can maintain a high target share with the other receiving options around him, then he has a chance to exceed his ADP. With his injury history and the several wide receivers on the roster, however, it wouldn't be surprising to see his playing time limited. And given the talent at the Houston skill positions, Fuller's targets could be limited, too. Our projections put him at 84 targets, which leads the Texans but is 57th-most for all wide receivers.
The projections put him at WR48 for the year. He is a risky pick and one that someone else will probably be willing to take before we are.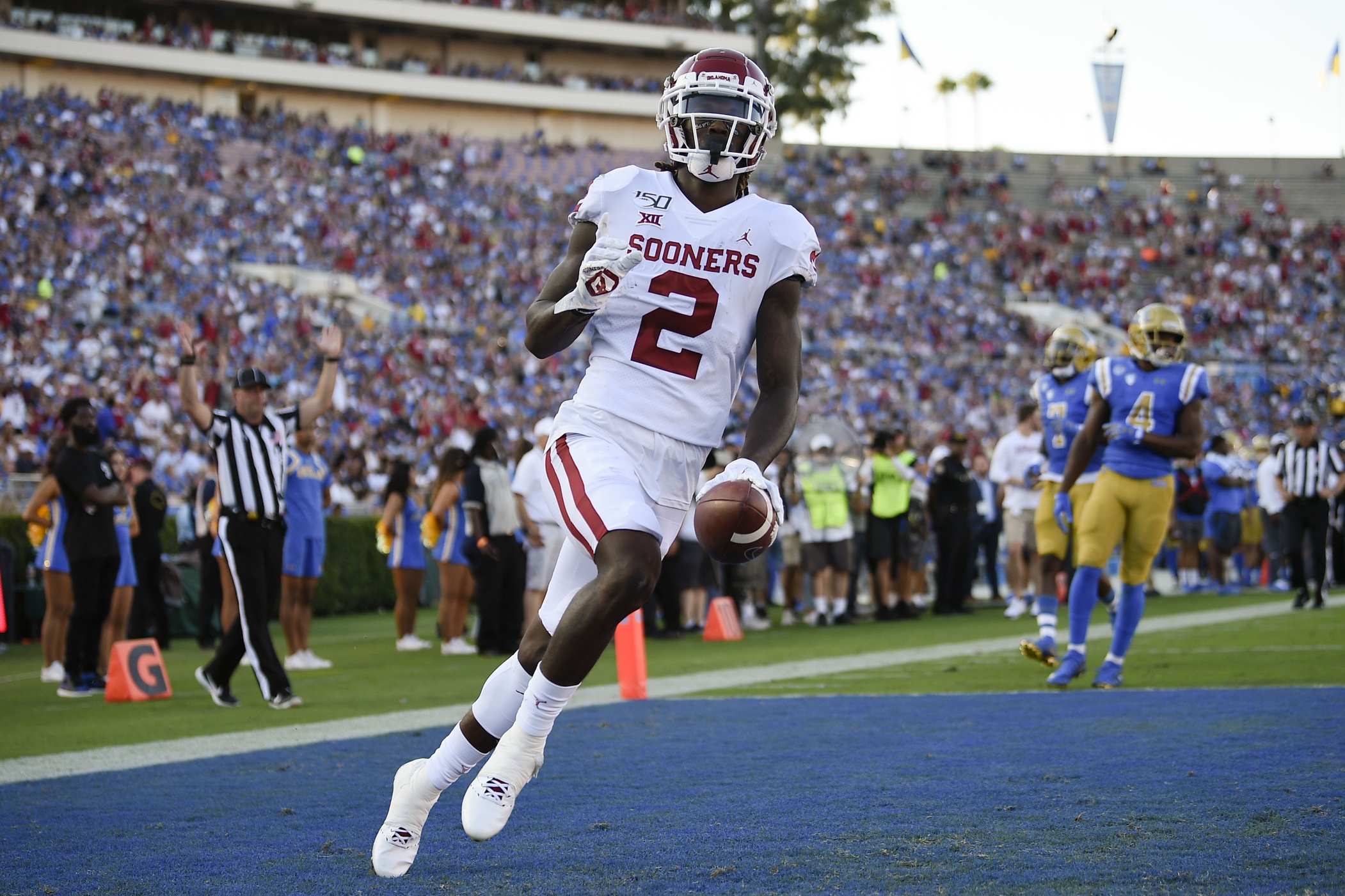 PFF Consensus Rank: WR49 | ADP: WR43
We at PFF love CeeDee Lamb. He was sixth on our draft big board and is tied for third in our dynasty rookie draft consensus rankings. However, we aren't as high on his possible fantasy production in 2020.
Most highly drafted rookie wide receivers have a chance to be their team's No. 1 or No. 2 wide receiver this year, and they will be drafted for their upside. If they play well in their first year, it should lead to fantasy production. But Lamb would need to play excellently right away to crack the top two receiving spots in Dallas — a team that already has an exceptionally strong receiving corps.
Last year Randall Cobb was the Cowboys' third receiver and was the WR42 in PPR leagues. Even though Lamb might be a better player next year than Cobb was last year, he might not be playing the same role. Amari Cooper could be taking most, if not all, of the slot receiving snaps, which is an area where he's excelled. Since Week 9 of the 2018 season —which is when Cooper joined the Cowboys — the former first-rounder has averaged 2.74 yards per route run from the slot, second to only to Michael Thomas over that period. Cooper could become an even bigger part of the Cowboys offense with Lamb on the outside.
If everything goes right for the Cowboys in 2020, they might not be passing as much. Dallas was among the top 13 teams in pass attempts in all four quarters last year, and if they are winning more games late — as they should be with the amount of talent they have — we should see more running from them in the fourth quarter of games.
Given the sheer talent of the Cowboys offense, the only route to stardom is outplaying Cooper and Michael Gallup or having one of them suffer an injury.
The bottom line is that there are other rookies and young, high-upside players with clearer paths to targets and catches, even if they aren't as talented as Lamb.