The NFL Divisional Round kicked off Saturday with three of the top four teams by PFF overall team grade in action.
Let's take a look at each Saturday game from a fantasy perspective and consider how the skill players were used, whether anything was unusual and how any changes will impact the divisional round of the playoffs. For the teams that fall short, I'll look ahead to the 2021 NFL season. 
As always, this collection of fantasy reactions will include snap counts for skill players on each team, along with notes on players who saw their fantasy stocks rise or fall during the action — and how we should react to anything new.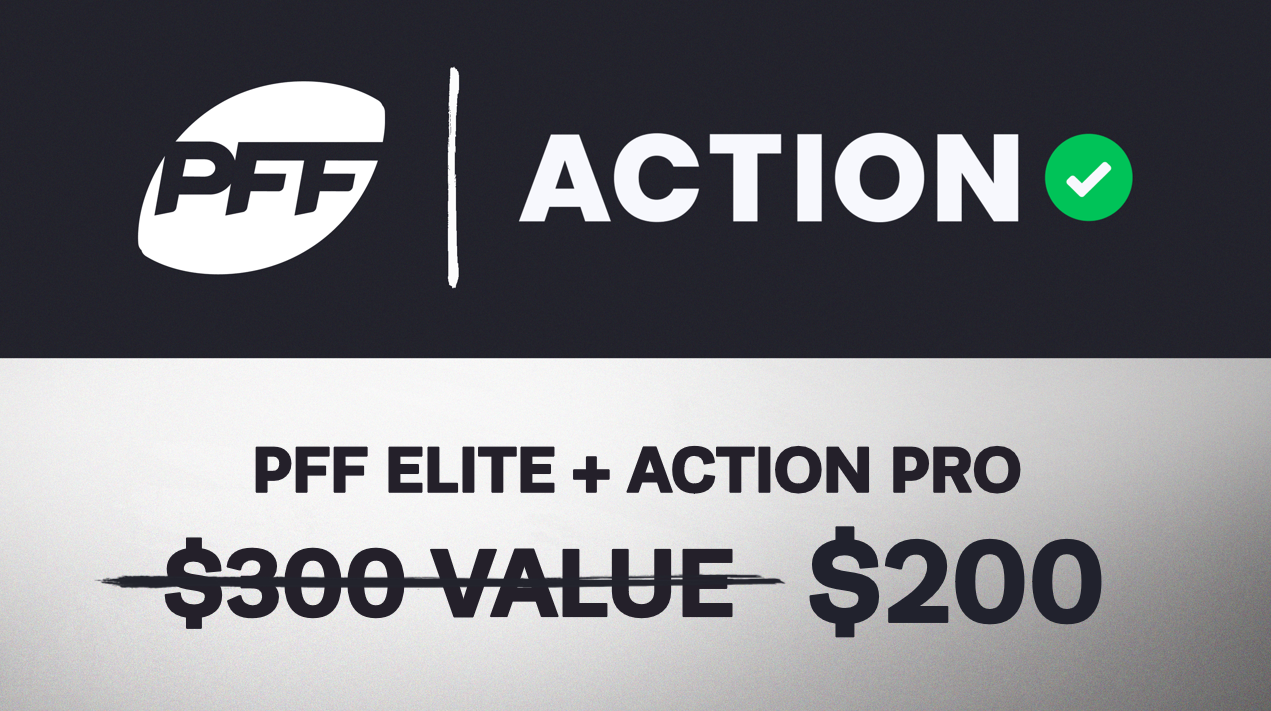 Winner: RB Aaron Jones, Green Bay Packers
Jones led the way on the ground for the Packers with 99 yards on 14 carries and a touchdown. Jones was the most successful of Green Bay's RBs, but all three found some success. Jamaal Williams gained 65 yards on 12 carries and A.J. Dillon had 27 yards on six attempts. This was the first time all season that the Packers made an effort to get all three backs involved early in the game.
While Jones put up the best numbers in this game, this potentially hurts his fantasy value for the conference championship game. The rotation leaves him with fewer touches than he was seeing in the regular season, and he will again be facing one of the better run defenses from a fantasy football perspective.
Dillon ended up injuring his quad in the fourth quarter while fumbling and didn't return. Ideally, Dillon's injury isn't serious, but missing next week would help the fantasy value of both Jones and Williams.
Trending Up: WR Allen Lazard, Green Bay Packers
Lazard's playing time has trended up over the second half of the season, but his fantasy production hasn't been matching that. Lazard played over 70% of the Packers offensive snaps in three of the last four games including today after playing under 70% in each of the four previous games. The only problem is that he had a five-game streak going without a touchdown and 25 or fewer yards in five of the last seven games.
Lazard had his best game since his Week 3 injury with 96 yards on four catches and a touchdown. His fourth-quarter score sealed the playoff victory.
It's worth noting that Marquez Valdes-Scantling played fewer snaps than usual, but that was mostly because the Packers don't often have him on the field for run plays. Equanimeous St. Brown is used more as a run blocker, which is why those two were close in snaps. Valdes-Scantling's fantasy value is still much higher than St. Brown's.
Injury Replacement: WR Van Jefferson, Los Angeles Rams
The Rams found ways to rotate Jefferson in late in the season, but not in the Wild Card round. They opted for some combination of Robert Woods, Cooper Kupp and Josh Reynolds on every play last week except for the kneel downs to end the game. Kupp ended up hurting his knee late in the game, which caused him to miss practice all week. He was ultimately inactive.
Reynolds became an every-down player, while Jefferson went from no playing time to playing most of the game in three wide receiver sets. The Rams stuck with 11 personnel for nearly every play. The three wide receivers ended up leading Los Angeles in receiving yards. Jefferson had the third-most receiving yards with 46 after catching all six targets. He also caught the Rams only passing touchdown.
Reynolds is an unrestricted free agent who is unlikely to return. Jefferson should have the same role in 2021 that he had tonight. He could be a good late-round flier come August.
Winner: WR Stefon Diggs, Buffalo Bills
Diggs is the clear winner of this contest, which is perfectly normal for a Bills game. He caught eight of 11 passes thrown his way for 106 yards and the only offensive touchdown of the game. Diggs might end up being the fantasy MVP of the playoffs.
Injury Replacement: RB Devin Singletary, Buffalo Bills
Zack Moss landed on injured reserve after injuring his ankle in the wild-card round, keeping him out for the rest of the playoffs. T.J. Yeldon took Moss' spot on the active roster but barely saw the field outside of the last three minutes. Singletary took almost all of Moss' snaps.
Singletary didn't see that big of a difference in his fantasy value. The Bills didn't use any designed run plays for the first one-third of the game. Singletary ended up with six carries for 25 yards and three catches for 12 yards. He will likely see the vast majority of snaps again next week. His fantasy upside will depend greatly on who Buffalo's opponent is. The Browns boast one of the NFL's best run defenses, but the Bills could attempt to run a lot more against Kansas City's unit.
Injury: WR Gabriel Davis, Buffalo Bills
Davis suffered an ankle injury early in the game but didn't end up missing much time. The Bills' wide receiver group is relatively healthy, which leaves Davis fourth on the depth chart. Buffalo ran the second-most four-wide receiver sets last season, which is why Davis still saw some playing time. The injury may have led to a little more 11 personnel. He ended up with no catches on four targets. Even if Davis is fully healthy and practices all week, he can be avoided in the next round of the playoffs.
2021 Watch: RB J.K. Dobbins, Baltimore Ravens
Dobbins will be one of the most interesting players to discuss this offseason. His role is very well defined and is unlikely to change. He, Gus Edwards and Lamar Jackson will all split carries in one of the NFL's most run-heavy offenses. Each of the three ran the ball 9-10 times, with Dobbins tying Edwards for the most yards of the group (42).
The big question is how much he can be used as a receiver. Dobbins was in for the vast majority of pass plays, catching three of the five balls thrown his way. He had a 31-yard gain early in the game and two plays for 20 yards late in the fourth quarter. This added up to the most receiving targets and highest yardage total of his rookie season. Dobbins' yards per route run mark during the regular season ranked fourth-lowest, so there is plenty of room to improve. He should be able to do so, but there is a wide range of possibilities.
Injury: QB Lamar Jackson, Baltimore Ravens
Jackson suffered a concussion at the end of the third quarter and was ruled out for the game. This shouldn't have an impact on the Ravens' next game, but we wish him a speedy recovery.