While preparing my fantasy football rankings each week, I come across statistics and trends worth monitoring. The following are 32 interesting stats — one for each NFL team — that helped inform my Week 7 rankings.
Several can be found in premium stats as well as the PFF fantasy stats. (These numbers do not account for the Thursday night Giants-Eagles game.)
Arizona Cardinals – As long as Chase Edmonds isn't contacted in the backfield, he gains a first down or touchdown on a league-leading 42.1% of his carries. Kenyan Drake is right around league average at 29.3%.
Atlanta Falcons – Todd Gurley II has not found much success against eight-man boxes. He's averaged a league-low 1.7 yards per carry. A big part of that is the Falcons' blocking, as he's averaged -0.6 yards before contact per carry and 2.3 yards after contact per carry. When there are six or fewer men in the box, his 7.3 yards per carry is second-most among backs.
Baltimore Ravens – Mark Ingram II has been tackled for a loss on just one of his 50 carries. That is the fourth-best rate among running backs with at least 20 carries. J.K. Dobbins has been tackled for a loss on 20% of his carries — the worst rate among backs with at least 20 carries.
Buffalo Bills – The Bills have 102 rushing yards before contact this season, the fewest in the league and less than half the league average. Last season, they had the sixth-most at 665.
Carolina Panthers – The Panthers are tied for the most plays from the red zone at 73. They were around league average last season with 151.
Chicago Bears – Twenty-eight of Allen Robinson's targets have been contested — 11 more than any other wide receiver. He's only been able to catch eight of those passes.
Cincinnati Bengals – Bengals rushers have had explosive runs on 7.3% of their carries, the lowest rate in the league. Last season, they ended up around league average at 11.7%.
Cleveland Browns – Nick Chubb and Kareem Hunt are first and second in percentage of carries that gain 10 yards or more — at 24.6% and 15.7%, — respectively — among running backs with 50 or more carries.
Dallas Cowboys – CeeDee Lamb has 459 receiving yards from the slot, more than 100 ahead of any other wide receiver.
Denver Broncos – Drew Lock has thrown deep on a league-leading 27.4% of his pass attempts. He's only completed three of his 17 deep attempts.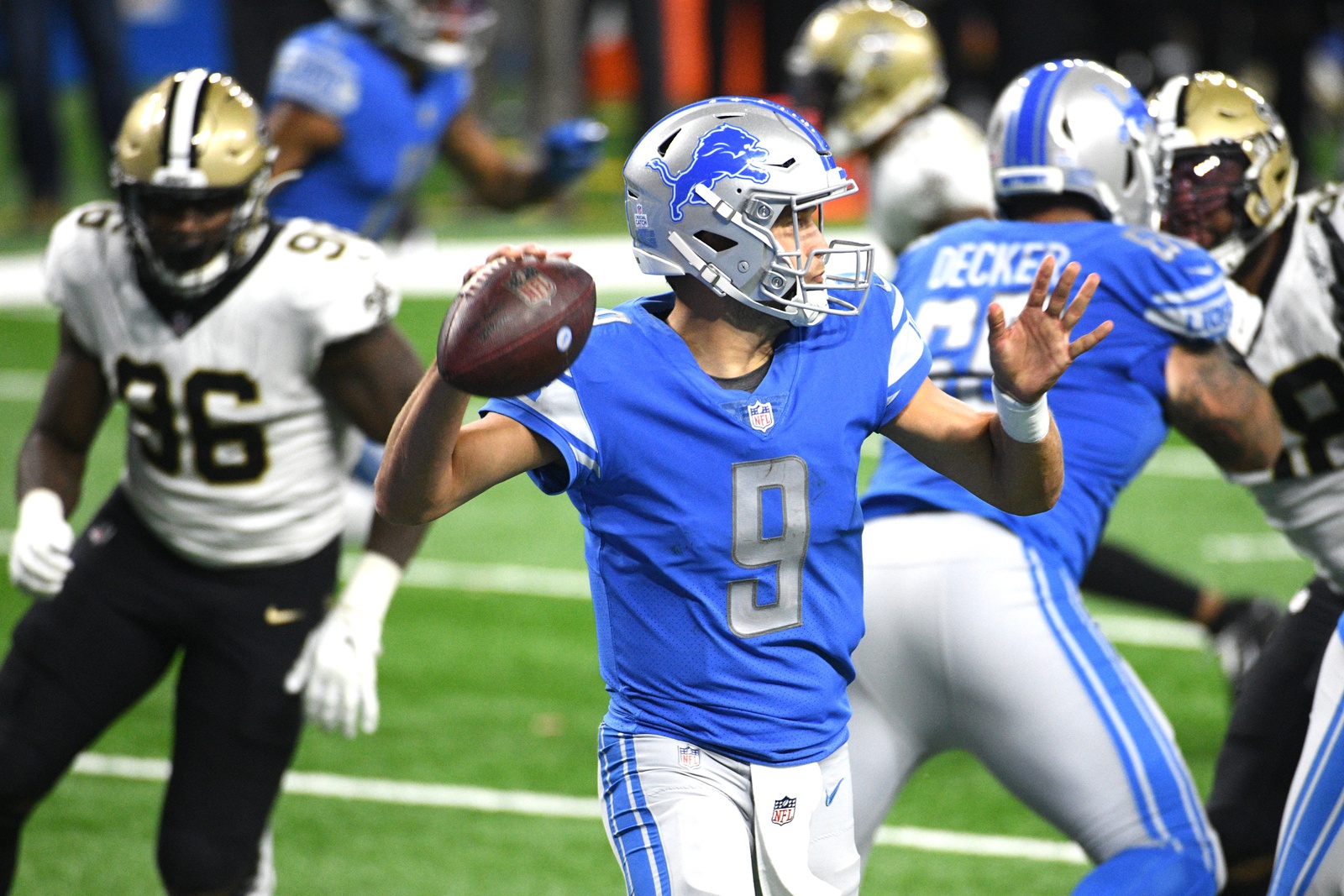 Detroit Lions – Matthew Stafford has a 50.3% accuracy percentage, which is third-lowest among quarterbacks. 
Green Bay Packers – A.J. Dillon has an elusive rating of 145.6 — the best for all running backs with at least 10 touches.
Houston Texans – Bradley Roby is the only cornerback to follow around the opponents' top receiver in every game this season. He has yet to allow more than 45 receiving yards in a game.
Indianapolis Colts – Jonathan Taylor's 22.7 elusive rating is the second-lowest among players with at least 60 rushing attempts. In his last year of college, he was at 104.4 — the seventh-best in the draft class.
Jacksonville Jaguars – The Jaguars have passed on a league-high 72.2% of plays. Last season, they had the third-highest rate at 67.4%.
Kansas City Chiefs – Le'Veon Bell has gained 7 or more yards on 31.6% of his carries, the second-best rate for backs with at least 15 carries. Clyde Edwards-Helaire has gained 7 or more yards on 26.2% of his carries — the second-best rate for backs with at least 100 carries.
Las Vegas Raiders – Derek Carr has a 90.0% accuracy rate on passes when he rolls out. That is the best accuracy rate in the league on those passes. He had the fourth-best rate last season at 76.0%.
Los Angeles Chargers – Jalen Guyton leads all wide receivers with an average depth of target of 23.4 yards.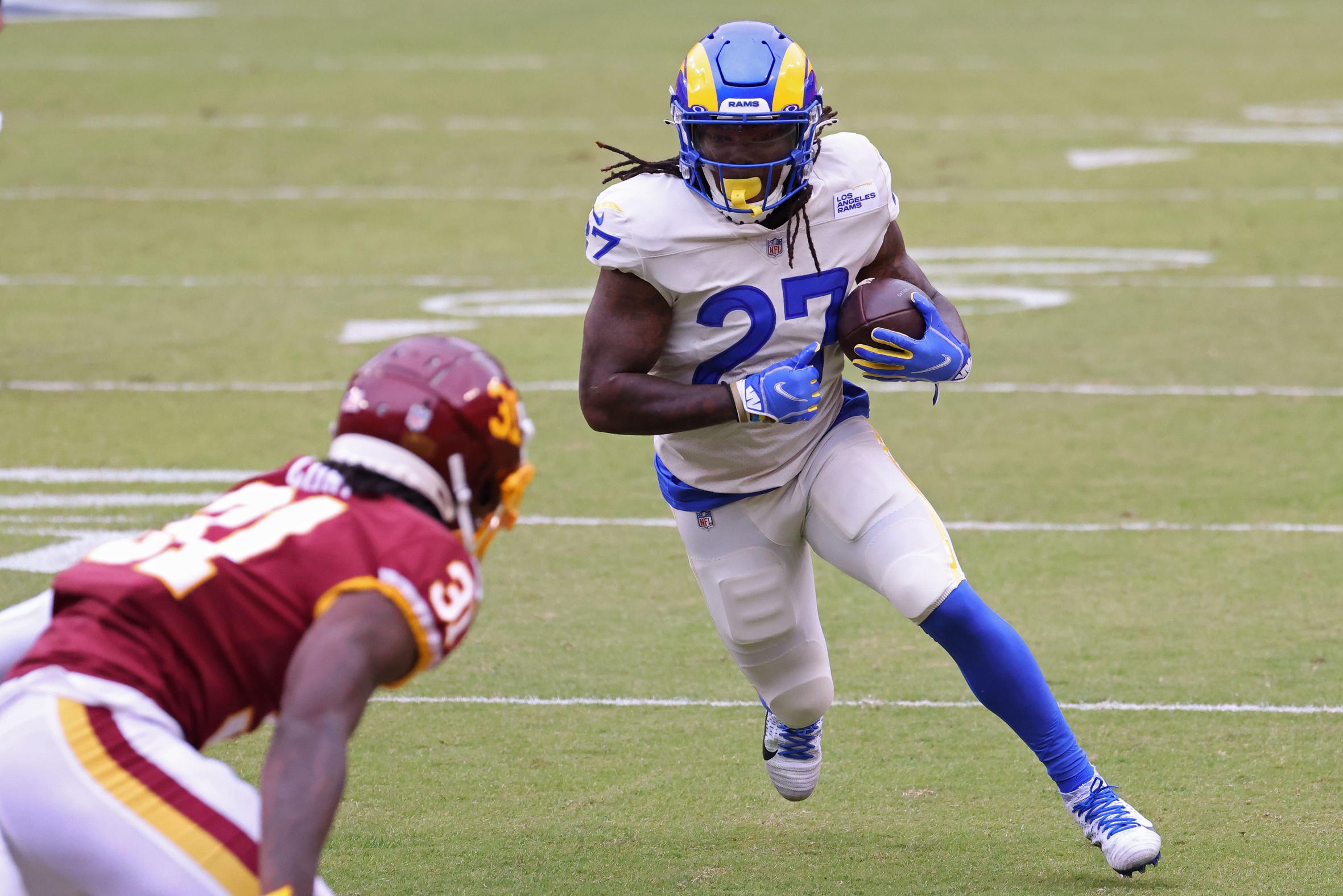 Los Angeles Rams – Darrell Henderson leads the league in first down or touchdown percentage (34.7%) on his carries among backs with at least 25 carries. Teammate Malcolm Brown isn't far behind in third place at 30.9%. Cam Akers, on the other hand, has the worst rate at 7.7%.
Miami Dolphins – DeVante Parker has a league-leading 38 explosive catches over the last calendar year.
Minnesota Vikings – Dalvin Cook has been the best running back this season against eight men in the box. His 293 rushing yards, 19 first downs and 14 avoided tackles all lead the league.
New England Patriots – Sony Michel has 26 carries and has not been tackled for a loss. That is tied for the most carries for any back who hasn't been tackled for a loss yet. Damien Harris is in third with 23.
New Orleans Saints – Drew Brees' accuracy percentage of 71.0% leads the league. This is his fourth season in a row leading the league.
New York Giants – Evan Engram's 4.91 average depth of target is the second-lowest among all tight ends with double-digit targets, just behind teammate Kaden Smith at 2.67.
New York Jets – The Jets have run two goal-line plays this season. Every other team has at least five times that.
Philadelphia Eagles – The Eagles have already used 17 different skill players on offense. That is tied for the second-most in the league. Last season, they used the third-most skill players (20).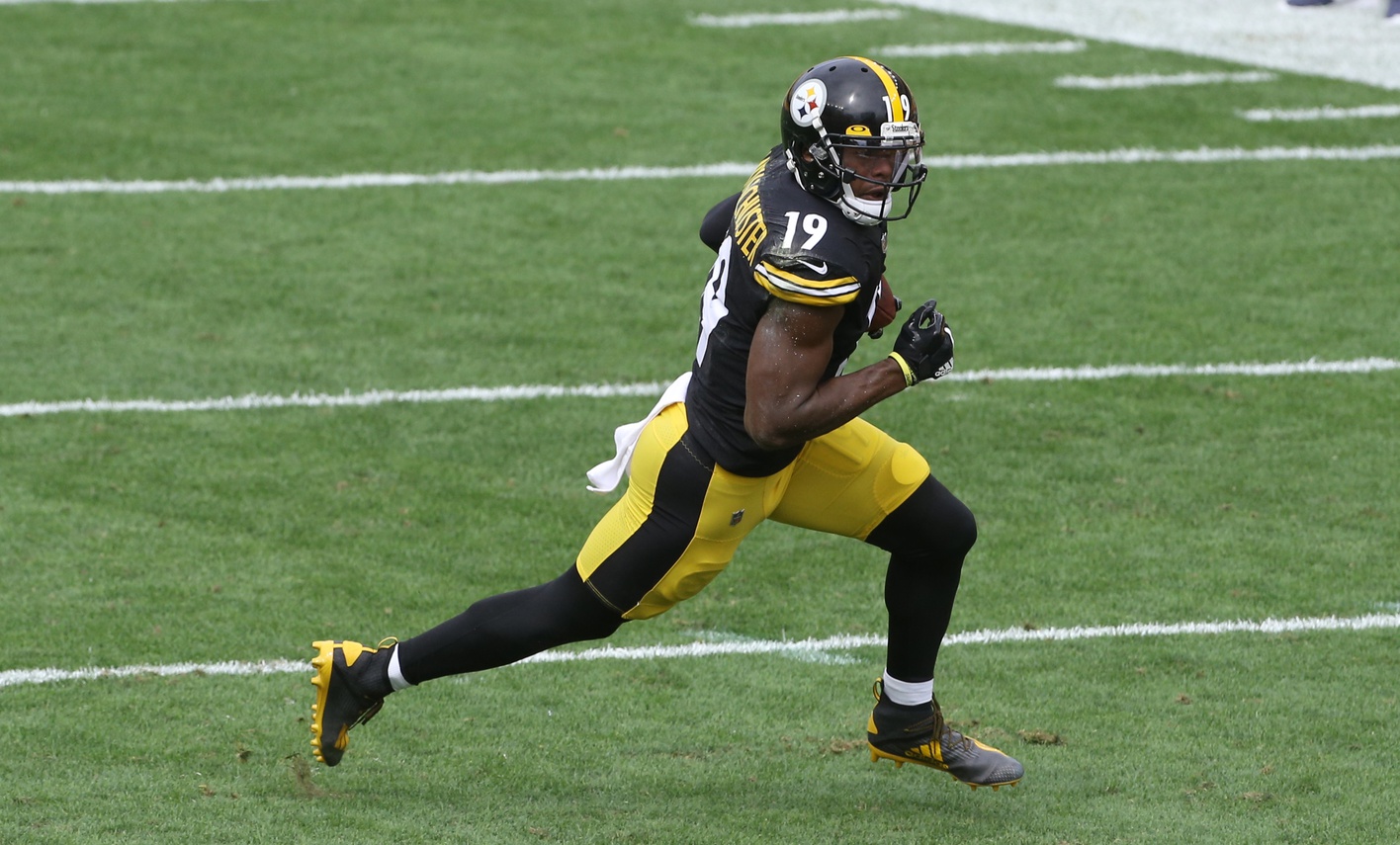 Pittsburgh Steelers – JuJu Smith-Schuster has the lowest average depth of target for wide receivers with at least 20 targets at 5.0. Last season, his aDOT was nearly double that (9.8).
San Francisco 49ers – Kendrick Bourne has only caught 17 passes, but he's turned 11 into explosive plays. Bourne has the best rate of turning his catches into explosive plays among the 25 receivers with 10 or more explosive plays.
Seattle Seahawks – Carlos Hyde is the only player this season with 15 or more carries who has gained positive yards on every carry.
Tampa Bay Buccaneers – Tom Brady has been under pressure on 23.9% of his passes. Brady has consistently been under pressure at a below-average rate throughout his career, but this would be the lowest rate he's been under pressure during the years PFF has data for him (2006-2020). When under pressure, Brady has an adjusted completion percentage of 51.2, the fifth-worst rate among quarterbacks.
Tennessee Titans – Jonnu Smith is averaging 2.36 yards per route run, fifth-best among all tight ends. His backup, Anthony Firkser, is not far behind in sixth place with 2.19 yards per route run.
Washington Football Team – Terry McLaurin has a league-leading 265 yards after the catch. He's already beaten his 2019 season total of 222.