We're in the thick of the NFL offseason and it's officially time to start fantasy football prep. I'll be answering the biggest questions heading into the 2021 season. Click here to read the series of questions answered so far.
The Los Angeles Chargers have been the poster child of looking great on paper nearly every preseason before inevitably collapsing from a mixture of both bad injury and in-game luck. Seriously, this franchise hasn't sniffed a Super Bowl in roughly 25 years despite having two of the league's perennial top-10 quarterbacks in Drew Brees and Philip Rivers at their disposal.
Luckily for Chargers faithful: Things are looking just fine ahead of 2021 thanks to the presence of reigning offensive rookie of the year Justin Herbert. Last season's edition of the squad limped to a relatively modest 7-9 record and 18th-ranked scoring offense, but the passing game flashed throughout the year and seems to be on the verge of taking a leap into the upper echelon of the league.
Of course, Herbert isn't alone. There are talented wide receivers Keenan Allen and Mike Williams, potential all-world RB Austin Ekeler along with an improving offensive line. This unit seems poised to put up points against defenses of all shapes and sizes.
What follows is a breakdown on just how special the talents inside of the Chargers wide receiver room are and what we should make of them as fantasy football assets ahead of 2021.
The Chargers have a loaded wide receiver room
There are essentially five wide receivers who project to have some level of weekly involvement inside this offense in 2021:
The projected target share for each is still somewhat of a mystery; good thing the man under center looks more than capable of racking up enough production to keep everyone happy.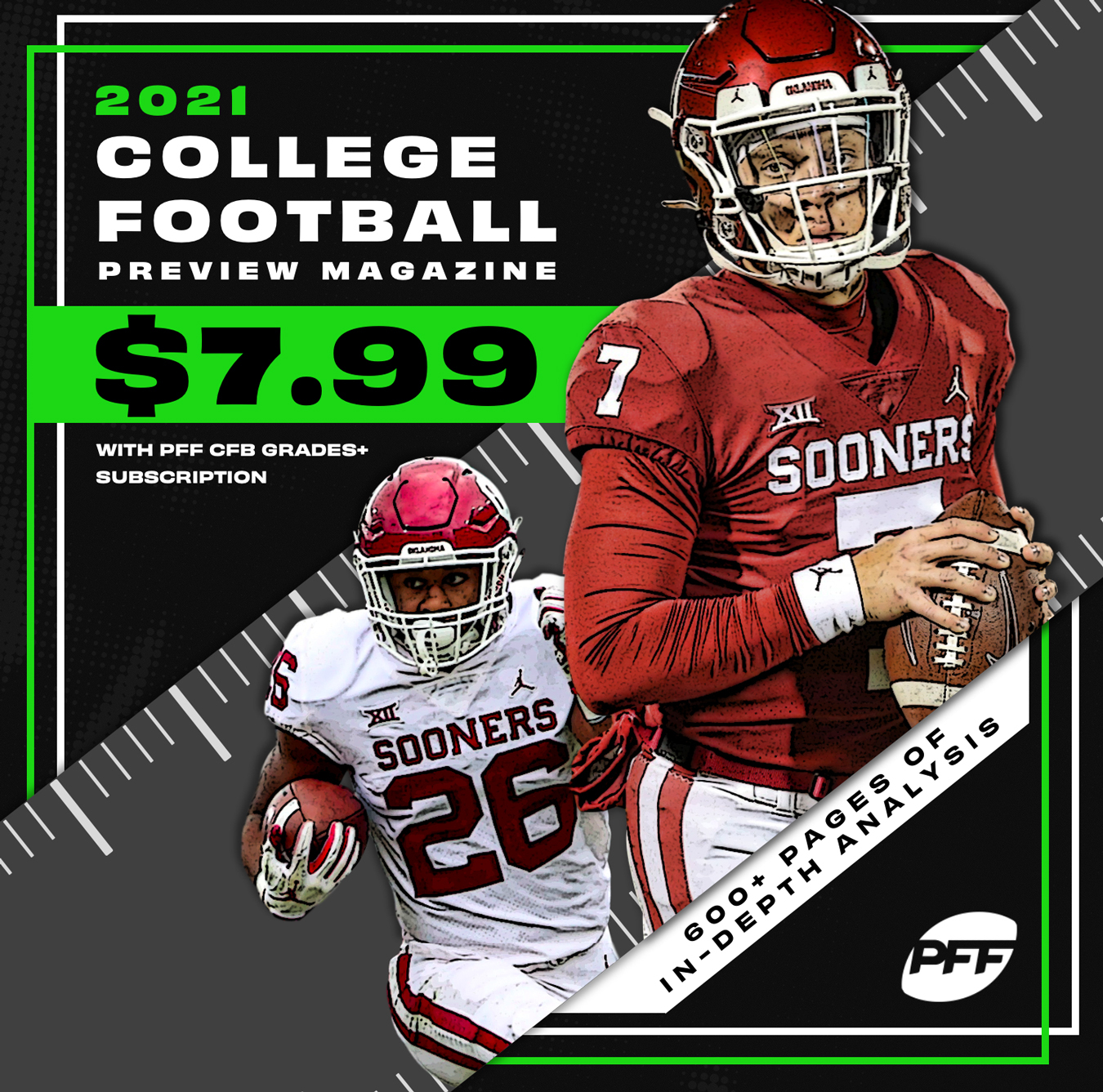 Subscribe to PFF Edge to continue reading
Already have a subscription? Sign In