New Orleans Saints running back Alvin Kamara has missed the past three days of practice for contract-related reasons, according to ESPN's Adam Schefter.
This comes at the worst possible time for fantasy purposes, as now is the time for fantasy drafts and Kamara had been a top-five pick. The last thing you want is to draft someone in the first round and not get anything for it. Here is what you should be doing in fantasy drafts with this news.
What to do for Kamara
It would be understandable if Kamara's draft stock takes a hit until there is more information about the situation. Dalvin Cook, Derrick Henry and Clyde Edwards-Helaire all have enough upside to be comfortably picked before Kamara until we learn more. Our projections already have Cook scoring more points than Kamara, and Henry sits just 0.5 points behind. PFF's Ian Hartitz and Andrew Erickson both had Edwards-Helaire slotted just one spot behind Kamara in their PPR rankings before this news broke. Some of PFF's rankers also have other backs, such as Nick Chubb, ahead of Kamara in their non-PPR rankings.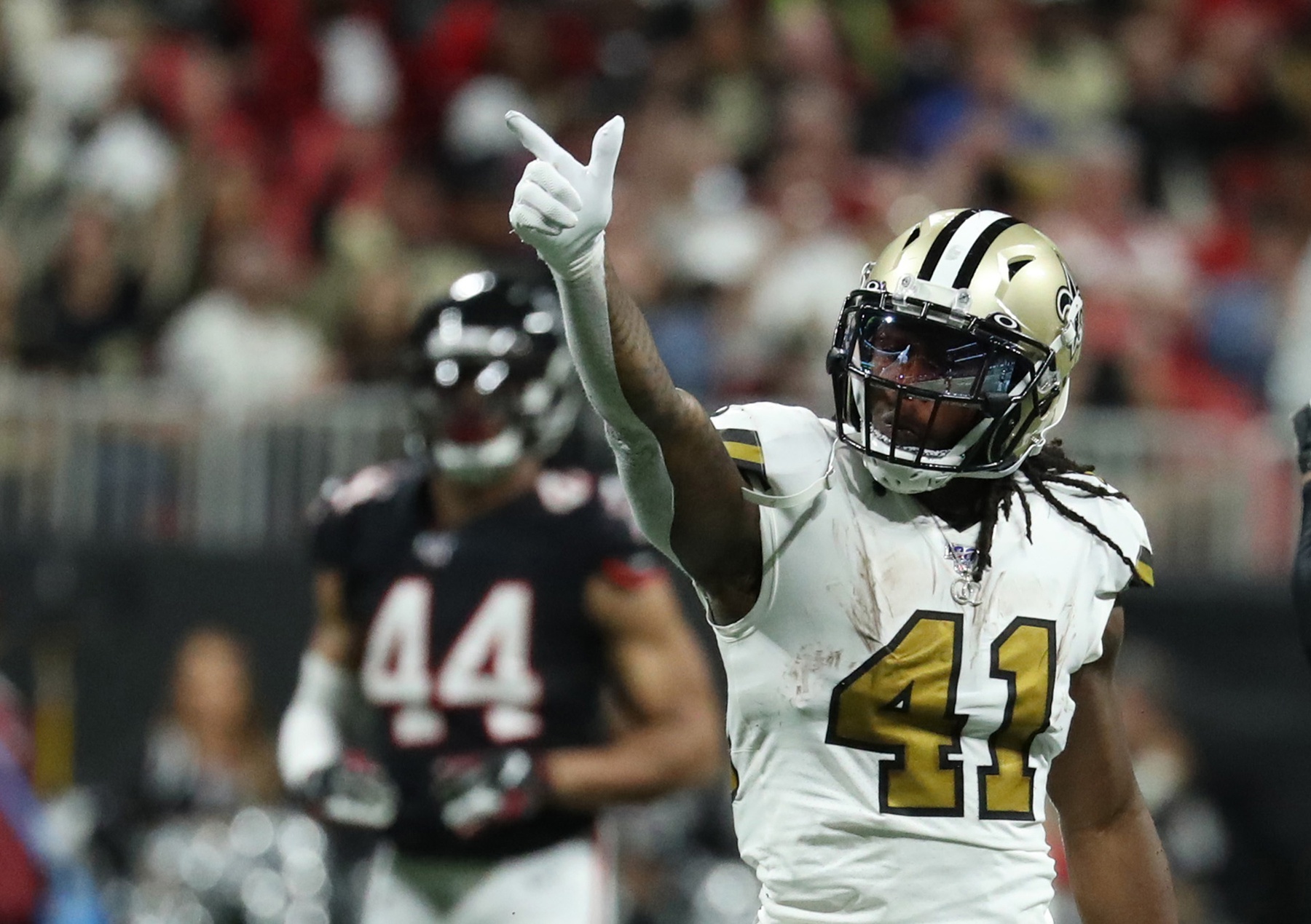 Kamara may fall a few spots, but it's important not to overreact and let him tumble too far in drafts. Le'Veon Bell is the only recent holdout to miss an entire season, and it's highly unlikely Kamara goes that route. Even Melvin Gordon III ended up playing in 12 games last year after holding out through the early part of the season. 
Kamara missed two games last year, and part of Week 17 due to resting for the playoffs, yet still finished as RB9. He can still be expected to be a top-10 pick with a few missed games, meaning he should still go in the first round. At the very least, he should be expected to play a minimum of six games so as to accrue a season and reach unrestricted free agency after the season.
The bigger concern with Kamara is if there are trade talks. He stands as a receiver more-so than a runner, ranking third in receiving grade and 12th in rushing grade among running backs over the past three seasons. If he's traded, it could be to a team that uses him less often on early downs than the Saints do — and it could be in an offense that's less successful, too.
As long as Kamara plays some games in New Orleans, he is a must-start player in each of those weeks. That might not be true if he joins another team, even with how talented he is — it would all depend on how that team uses him.
Murray was already the most undervalued player getting selected in the ninth round of fantasy drafts. He was viewed as a handcuff to Kamara who will see a decent number of carries regardless of the outcome to Kamara's situation. If Kamara misses any amount of time with the Saints, Murray will be a RB1 in most of those weeks.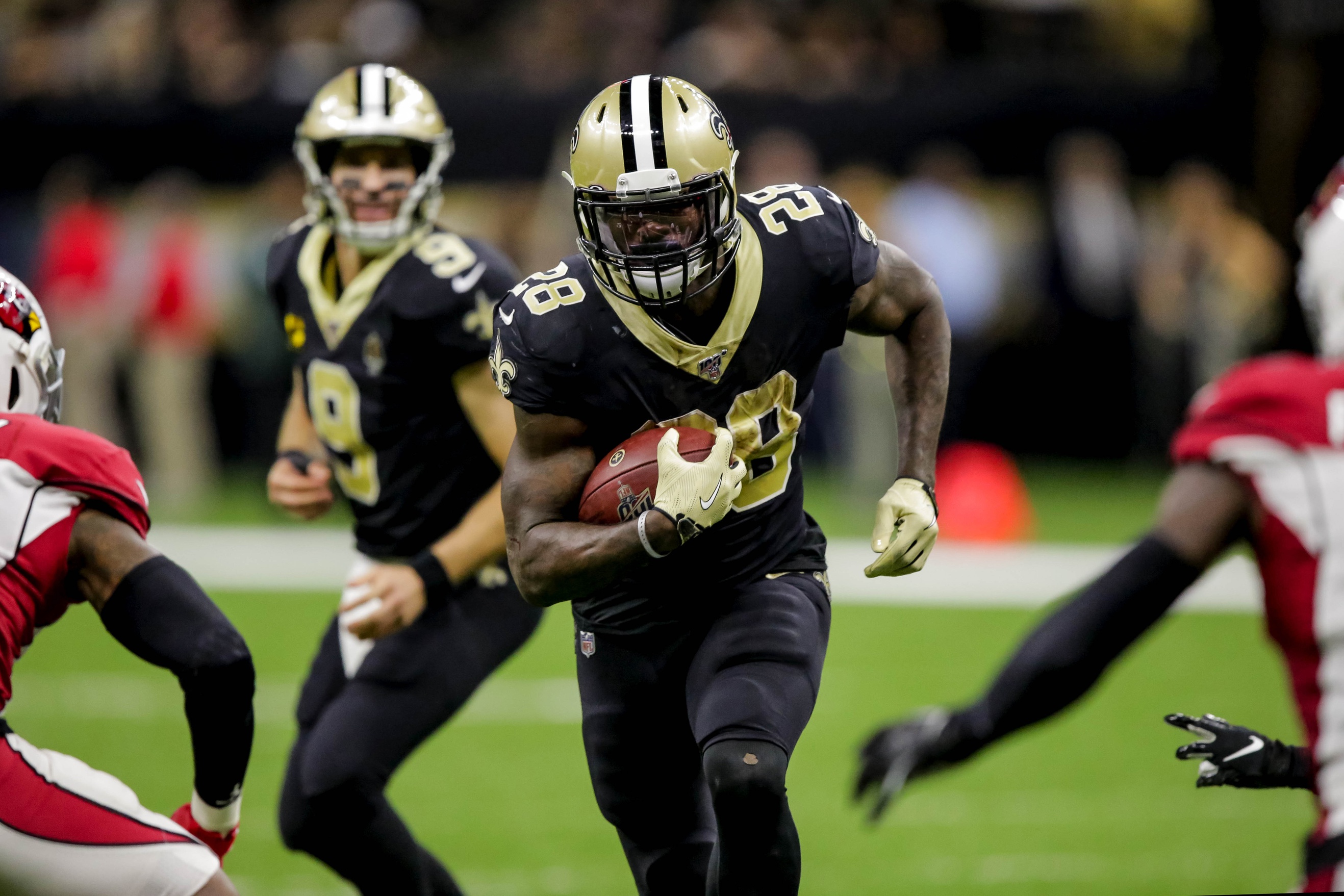 In the two weeks Kamara missed with injury in 2019, Murray had 27 carries for 119 yards and two touchdowns, and 21 carries for 102 yards and one touchdown. And in Week 17 while playing only part of the game, he still had 17 carries for 61 yards. New Orleans didn't draft any running backs, so his role on rushing downs seems to be clear. 
The only change is the addition of Ty Montgomery, who would likely see passing downs if Kamara were to miss games. Murray is not a bad receiving back and would still see targets, but Montgomery specializes in that facet. As long as Kamara is still on the Saints' roster, it probably isn't worth putting Montgomery on your fantasy radar. But if the Saints trade Kamara and Montgomery is assured a third-down role for the season, then he's worth having at the bottom of your fantasy roster.
Murray's average draft position is bound to rise with this news. While Kamara is holding out, Murray is likely getting more work with the offense, and he could see more playing time early in the season than he otherwise would have because of it. He is a must-start player if Kamara misses games.
Whichever RB features for the Saints will be better in 2020
The Saints were below average in fourth-quarter carries last year, which is odd for a team with so many wins. In 2018, they led the league in fourth-quarter runs. With or without Kamara, the Saints are expected to be one of the best teams in the NFL, and they should have plenty of fourth-quarter leads. This should lead to more carries for the team as a whole. If Kamara comes back, he would get some of those. And if not, Murray would get all of them.
There should also be more red-zone opportunities. The Saints ran with a running back only six times when they had 3 yards or fewer to go for a touchdown, which was the second-lowest rate in the league. The year before? They led the NFL with 21. More goal-line opportunities mean more scoring chances for either Kamara and Murray — or just Murray.
At this point, picking Kamara or Murray comes with a gamble, but whoever ends up on the right side of that bet will be very happy due to these increased touches and increased touchdown opportunities.