David Montgomery joins a division rival:

Montgomery replaces

Jamaal Williams

in

Detroit

and gives the Lions a somewhat different skill set, which could lead to career highs in fantasy production.

Allen Lazard is the first former Green Bay Packer to join the New York Jets:

Lazard was one of the best wide receivers available and could put up even better numbers in New York.

See where the players rank:

Fantasy rankings

have been updated with all of the free agent signings so you can see how high each of these players rank.
Estimated reading time: 8 minutes
---
With the bulk of the NFL's free agency period over, fantasy football managers are already looking ahead to the 2023 season. As teams filled roster holes and addressed weaknesses, some players find themselves in better situations than others, and we're here to break down which ones saw their fantasy value increase the most.
In this article, we'll take a look at the five biggest winners in free agency for fantasy football purposes.
---

---
Montgomery replaces Jamaal Williams in the Lions' offense and offers a more well-rounded skillset.
Montgomery joins the division-rival Lions after spending most of his recent seasons as a feature-back with the

Chicago Bears

. He is one of only five running backs with over 2,000 offensive snaps over the last three seasons.

He likely takes

 Williams

' roster spot. The two have similar overall grades over the last three seasons — Montgomery graded better as a receiver while Williams was the better rusher.

Both players are listed at 224 pounds on their official team websites while Williams is one inch taller.

Williams and

D'Andre Swift

had a nice balance with Williams being the better rusher and Swift the better receiver, but Montgomery has graded better than Swift in both aspects over the last three seasons.

How Montgomery and Swift shake out in terms of fantasy football will depend heavily on Swift's health and ability to earn the team's trust. We could see Montgomery being a Williams-esque touchdown machine with more receiving work, making him potentially a top-10 fantasy running back. 

This year could also be the breakout year dynasty managers have hoped for out of Swift.

The most likely outcome is Montgomery starts while Swift is the backup. They could be used interchangeably in most situations, but Montgomery is the one likely to score the touchdowns.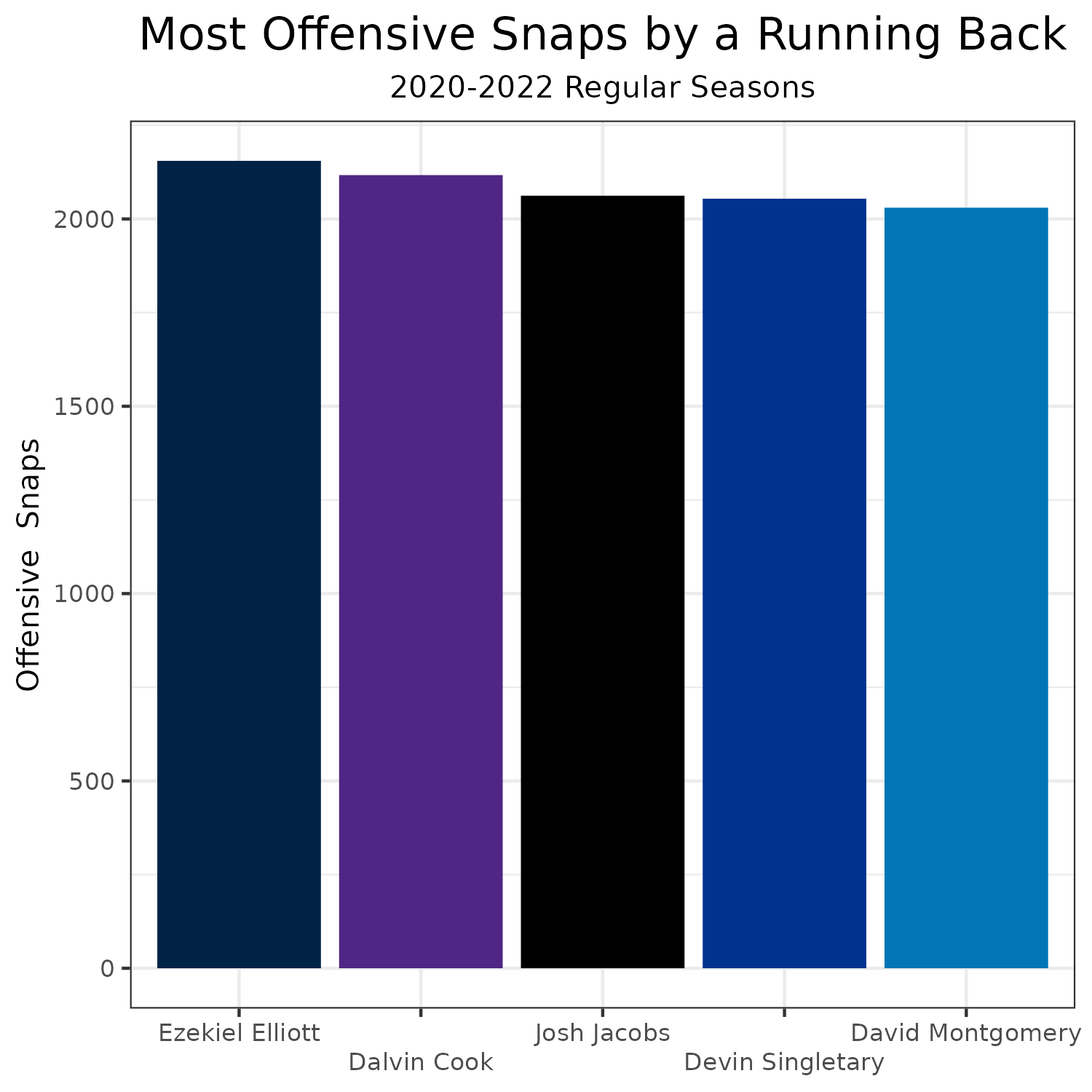 ---
Penny becomes the new lead back in Philadelphia when healthy.
Penny was one of the most explosive running backs in the last two seasons, averaging over 6.0 yards per carry.

He naturally fits in

Miles Sanders

' role and could be even more effective when healthy.

Sanders finished the season at RB15, with three games at RB3 or better. Penny had four RB4 or better finishes in his last 10 games.

The problem is Penny has been restricted to 10 games or fewer in each of the last four seasons.

He joins

Kenneth Gainwell

, and the two players will naturally fit together. Penny has traditionally played on early downs while Gainwell has traditionally played on third downs. If the Eagles stuck with this duo and Penny stayed healthy, he would have top-five potential.

The Eagles re-signed

Boston Scott

who can serve as a backup to both Penny on early downs and Gainwell on late downs.

Penny would be a fantasy starter with top-five potential if he takes on the Sanders role due to Philadelphia not making any other move at running back.

He's the winner here, going from a team that's offensive line has consistently ranked below average to the Eagles, who have been elite. The teams ranked first and 27th, respectively, in our end-of-season

offensive line rankings

.

Penny has seen the

biggest change in ADP

of any player in Underdog Fantasy's Best Ball Drafts from the start of free agency to now.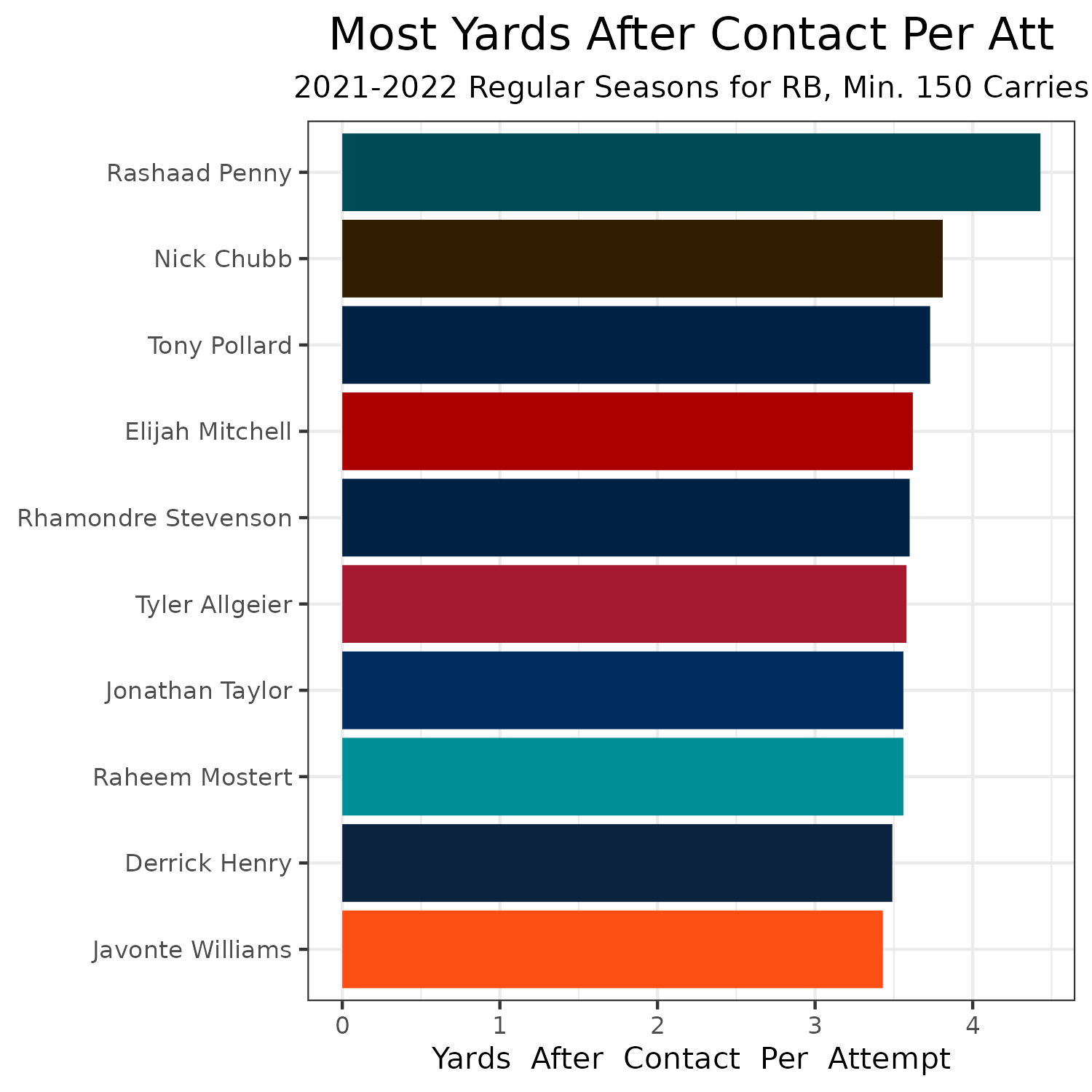 ---
The move gives Waller a chance to be a top-10 fantasy tight end again.
Waller was a top-three fantasy tight end in both 2019 and 2020, but injuries cost him significant playing time in both 2021 and 2022.

The Raiders were slowly phasing him out of the offense with the new coaching staff. His playing time to start 2022 was already lower than the majority of his 2021 performances, and it only declined from there.

Waller was still a top-seven tight end in fantasy points per game in 2021, but that fell to 12th in 2022 due to fewer routes per game and fewer targets per route.

With the Giants, Waller will have a chance to play the vast majority of the team's snaps. There were four games last season where

Daniel Bellinger

played in over 94% of New York's offensive snaps.

Waller remains one of the most talented tight ends in the NFL. His 74.5 receiving grade ranked 11th-best among tight ends last season.

The Giants offense didn't throw a lot to tight ends last season, but typically, tight end targets have more to do with the talent rather than the offense.

Daniel Jones

has plenty of experience throwing to tight ends before 2022. Evan Engram received the eighth-most targets for a tight end from 2020-2021.

The combination of talent and targets should be enough for Waller to be a top-10 tight end, assuming he can stay healthy. If the Giants offense continues to improve, it's possible Waller ranks top-five.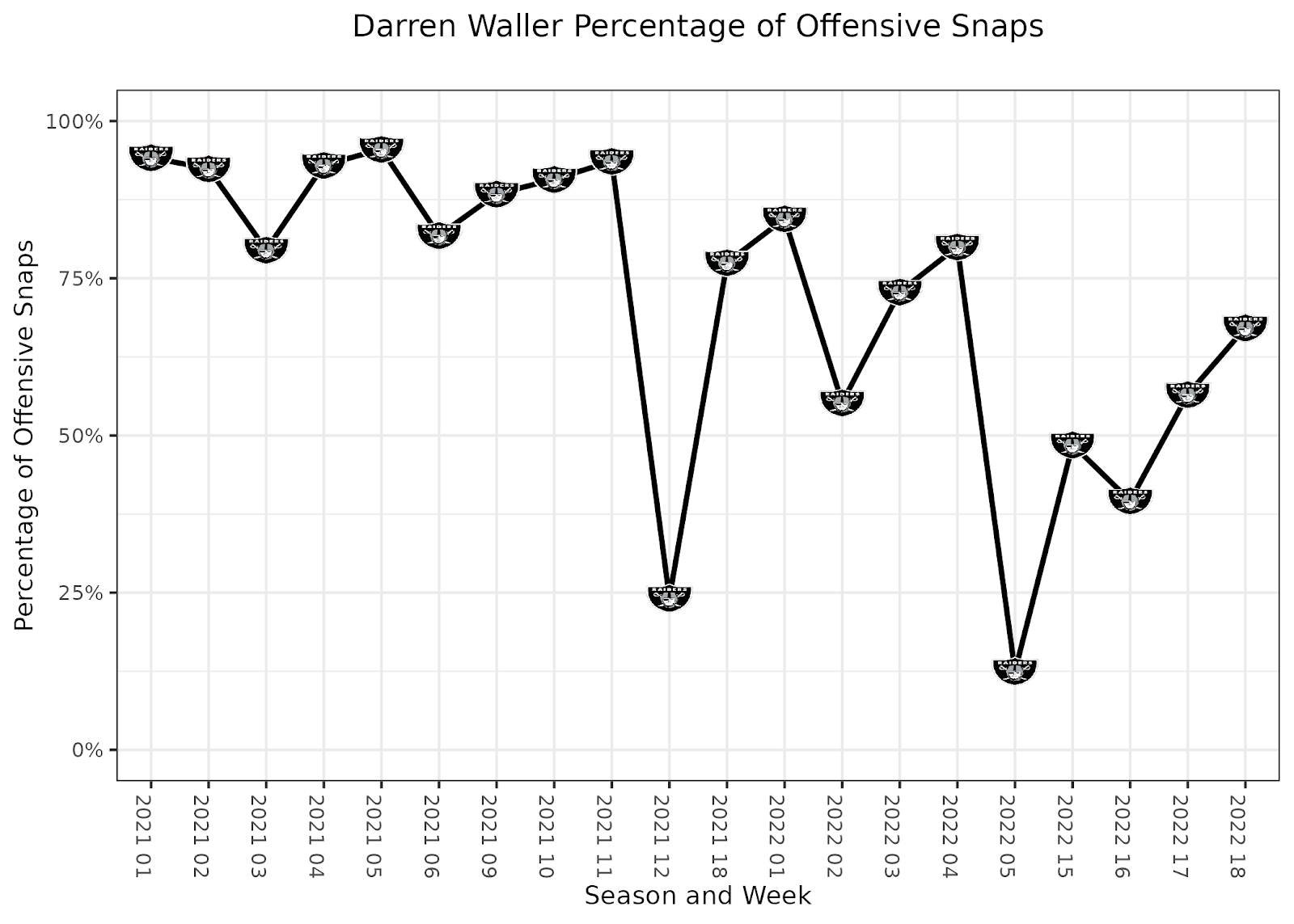 ---
Lazard joins a crowded Jets receiver room that could potentially get even more crowded.
The Lazard signing is clearly tied to the Jets' desire to trade for

Aaron Rodgers

and make him happy, but Lazard should be a welcomed piece to the Jets offense.

New York ended their season with

Garrett Wilson

,

Elijah Moore

and

Corey Davis

as its top three receivers.

Denzel Mims

and

Jeff Smith

were the top backups, and Smith is the only one no longer under contract.

This likely is the end of Davis' time as a Jet., who would save $10.5 million against the cap by releasing or trading him, leaving them with less than $0.7 million in dead money.

This move should allow

 Moore

to line up out wide more often. Moore earned a 54.8 PFF receiving grade over the last two seasons in the slot compared to 72.2 out wide.

Lazard has a 75.1 PFF grade in the slot compared to 64.4 out wide. Ideally, Lazard will get to play even more in the slot than he did in Green Bay. The only reason he didn't play more in the slot with the Packers is nearly all of their wide receivers in recent seasons also grade better in the slot.

Rumors are swirling that the Jets will also sign

Randall Cobb

. He would likely be a backup slot for New York while Mims is the backup out wide.

The depth chart will really get complicated if the Jets decide to keep Davis, or if they sign

Odell Beckham Jr.

— another player Rodgers reportedly wants on the Jets.

Assuming the Jets land Rodgers and Wilson, Lazard and Moore end up as the top three receivers, Lazard could be even better than last season if the Jets allow him to play in the slot more than in the past.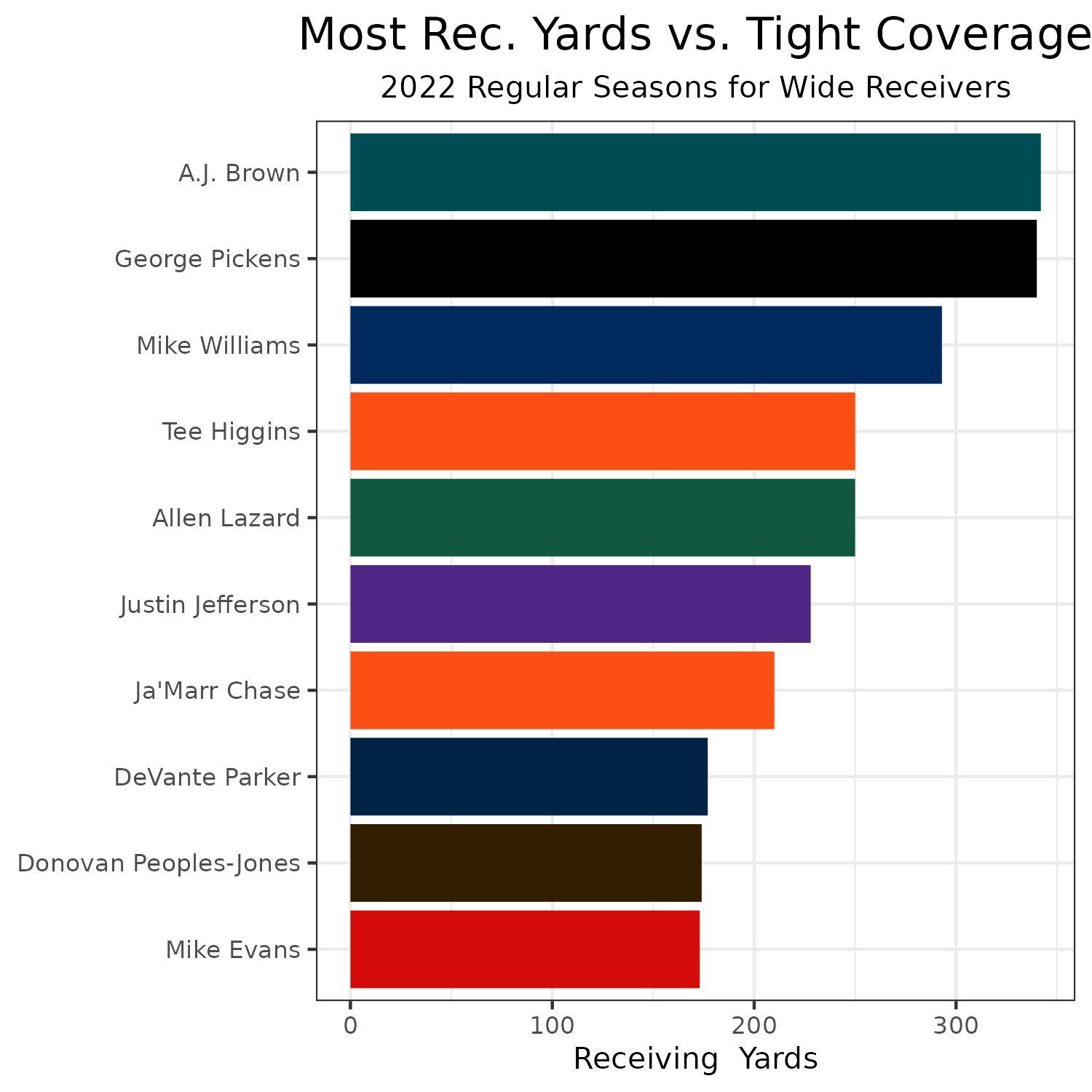 ---
Brissett gives Sam Howell some much-needed competition for the Commanders' starting job.
Brissett filled in admirably with the

Cleveland Browns

while they waited for

Deshaun Watson

's suspension to end. Brissett achieved an 82.6 PFF overall grade in 2022, compared to 55.3 for Watson.

He will compete with Howell, who was the 144th pick in the 2022 NFL Draft but played only 66 offensive snaps as a rookie. On paper, this seems like a battle Brissett should win.

Brissett's 82.6 grade this past season is higher than any Washington quarterback in more than a decade.

 

Robert Griffin III

was the last person to surpass it in his rookie season.

He was QB17 over the first 12 weeks of the 2022 season before losing his job, in part because he ranked top 10 in both rushing attempts and rushing yards.

He will be joined by better receivers in Washington, led by

Terry McLaurin

and

Jahan Dotson

.

The offensive line isn't as good in Washington, which will lead to more pressure, but that will also lead to more scrambles by Brissett, which will add fantasy value. 

He scrambled 3.2% of dropbacks without pressure, and 10.2% of dropbacks with pressure last season.

Brissett could have potentially signed with a team where he'd be the backup, but now, he has a chance to be a high-quality fantasy backup or even potentially a low-end starter, assuming he can hold off Howell for the starting job.