If you're playing best ball fantasy football leagues, avoiding missteps is crucial. If you mess up a draft pick in redraft leagues, you can be a savvy trader or a waiver-wire wizard and salvage a year. In best ball, there is no salvation. If you screw up the draft, you screwed up the year.
With that in mind, this week we're taking a look at some potential bust candidates in best ball leagues in 2019. Some of these players might be better redraft options than best ball, some might just fail to meet ADP, and some might fall apart altogether. Either way, think twice before drafting these players in your 2019 best ball drafts.
Today, quarterbacks. (Check out the best ball QB sleepers.)
(Current PFF best ball rank: QB1)
Okay, chill. Mahomes is still going to be very good. He's my No. 1 quarterback. This is about his average draft position. According to current BestBall10 average draft position, Mahomes is (obviously) the top quarterback off the board, 25th overall. The second quarterback? Andrew Luck, way down at 72nd overall. If Mahomes repeats his 2018 season, great, that draft position makes sense. If he slips by three fantasy points per game, which would still be top-12 all-time, is he still worth taking that far ahead of other elite quarterbacks? I would say no.
(Current PFF best ball rank: QB7)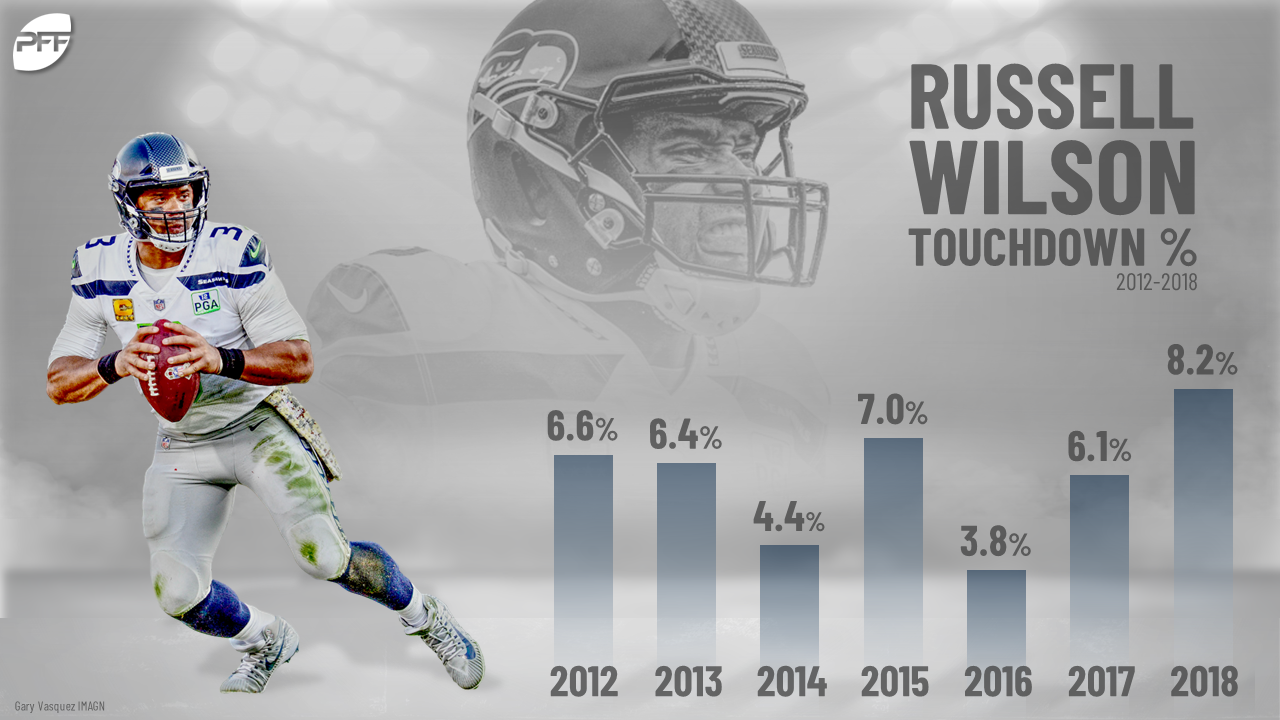 Wilson was fantasy's QB1 in 2017, QB9 in 2018. That's actually an acceptable variance for a top fantasy quarterback and would make his current ADP of best ball QB6 palatable if we could expect something along those lines again. But Wilson's performance in 2018 was well out of line of his career numbers despite the relatively stable surface numbers. He attempted more 100 fewer pass attempts than 2016 or 2017, had his first year without a rushing score, and put up his fewest passing yards since his second year in 2013. Buoying Wilson's fantasy numbers were a career-best 35 passing touchdowns, put up with a career-best 8.2% touchdown percentage. That was an improvement on his 6.1 in 2017 and miles ahead of his 3.8 in 2016, easily his career-best. If Wilson had thrown touchdowns at his career-entering-2018 5.7%, he'd have lost 10 passing touchdowns, 40 points. It's obviously not exactly that easy, but ding Wilson 40 points and he'd be in the mid-teens at quarterbacks. With Seattle looking committed to the run, Wilson might not rebound in 2019.
(Current PFF best ball rank: QB15)
Draft rushing quarterbacks in best ball. Rinse, repeat. Rivers has never had a 20-yard rush in his career. His last rushing touchdown was in 2011. He has 68 rushing yards cumulatively since 2014. Related, he topped 23 fantasy points in a game once in 2018, never after Week 1. In redraft, Rivers will more than keep you afloat. In best ball, he's far too risky.
(Current PFF best ball rank: QB18)
Trubisky was a pleasant fantasy surprise in 2018, finishing as fantasy's QB15, and was even better in best ball, with four games of 28 or more fantasy points, including the top single QB game of the season in Week 4, with 43.5 points against the Buccaneers. But he also had four games of single-digit scoring, had the No. 34 PFF passing grade (of 39 qualifying quarterbacks), and his biggest skill player upgrade so far this offseason is third-string running back Mike Davis. His floor we know. His ceiling might be lower than we thought it was.
(Current PFF best ball rank: QB21)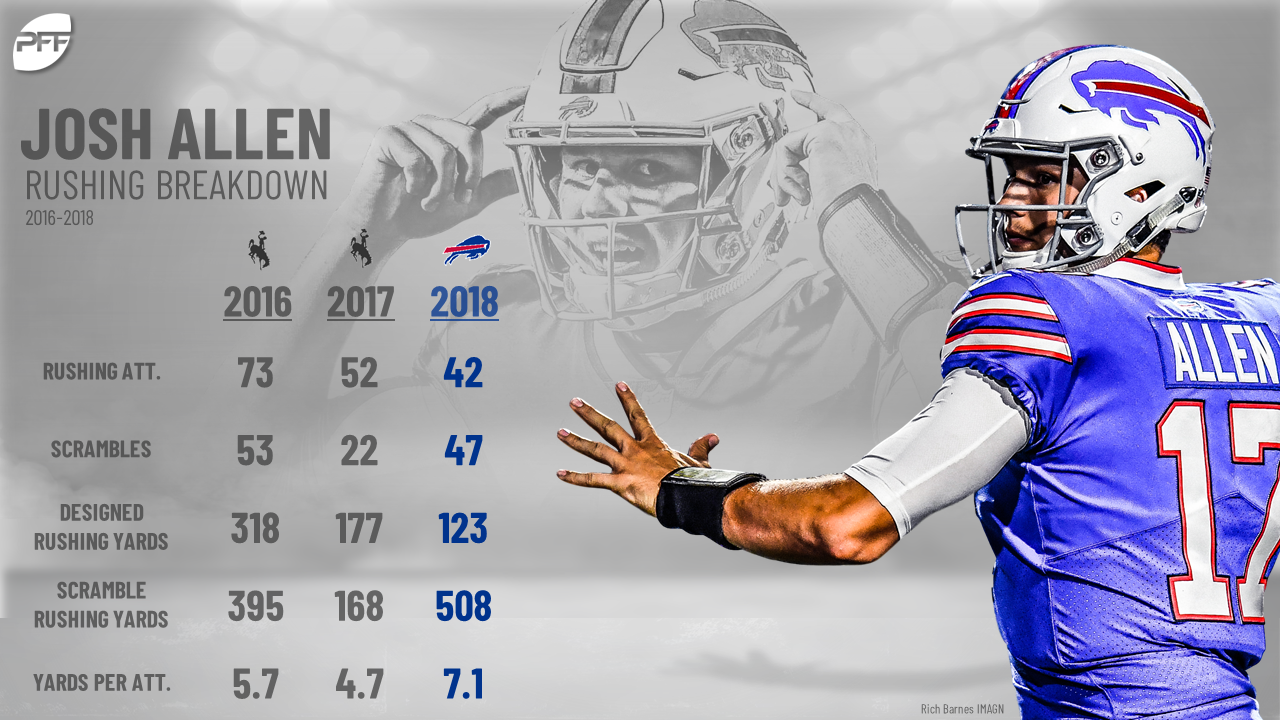 Yes, Allen appeared in the sleepers piece of this only a week ago. This is a long way of saying he has one of the widest ranges of potential outcomes of any quarterback in recent memory. Working in Allen's favor: He had more rushing fantasy points than any quarterback last year, including three games of 90-plus yards and eight rushing scores. The Bills overhauled their offense this offseason, bringing in John Brown, Cole Beasley, Tyler Kroft, Frank Gore, Mitch Morse, and Ty Nsekhe. Allen had plenty of excuses for any poor performance in 2018; he won't have nearly as many in 2019. But working against him: He hasn't actually been very good. His 58.0 PFF passing grade in 2018 was 33rd of 39 qualified quarterbacks, including a 10:12 TD:INT ratio and a 67.9 passer rating. Also, that rushing came out of nowhere: He had 345 rushing yards and 5 TDs in college in 2017, then 631 and 8 in the NFL. If his rushing shrinks, his ceiling plummets.