At its heart, the NFL draft is nothing more than a high-stakes roulette wheel — the NFL's 32 teams are the high-rollers who come to the table with a "winning system" and a willingness to risk it all on the best prospects from the college football ranks.
Draft picks don't always work out. Sometimes the rise in competition is too steep. Sometimes injuries get in the way. Sometimes players melt under the white-hot NFL spotlight. But every now and then teams get lucky, draft the proverbial diamond in the rough and ride the surplus value of a late-round pick-turned-superstar to Super Bowl glory.
For every Mitchell Trubisky, Josh Rosen and Johnny Manziel there's a Tyreek Hill or a George Kittle, players who enter the league as relative unknowns but go on to far exceed their draft pedigree and cement themselves as some of the league's best. Here is a look at every NFL team's best value pick since PFF's inception back in 2006.
ARZ | ATL | BLT | BUF | CAR | CIN | CHI | CLE | DEN | DAL | DET | GB | HOU | IND | JAX | KC | LVR | LAC | LAR | MIA | MIN | NE | NO | NYG | NYJ | PHI | PIT | SF | SEA | TB | TEN | WFT
Mathieu is at the very center of one of the biggest "what if" moments in Cardinals franchise history after he tore his ACL intercepting a pass in garbage time of a Week 15 win in 2015. He earned a 90.9 coverage grade that season manning mostly the slot for Arizona and was one of the most impactful defenders in the league.
Arizona would ultimately lose in the NFC championship game and Mathieu would struggle to regain his form. Still, there's no denying the impact he made in Arizona after falling to the third round after multiple positive drug tests at LSU.
Matt Ryan (No. 3 overall in 2008), Julio Jones (No. 6 overall in 2011) and Deion Jones (No. 52 overall in 2016) have all provided massive surplus value relative to draft position. Still, you simply don't find players of Jarrett's caliber in the fifth round. You can count the number of later-round players who make the kind of impact Jarrett does on one hand going back a decade or more. He's earned overall grades over 80.0 in each of the past four seasons, having played 700-plus snaps in each, with grades over 90.0 in 2018 and 2019.
If PFF had a Hall of Fame vote, Yanda would be a lock. He was quite simply the best guard of his generation. In 13 seasons, he never earned a grade below 80.0. The crazy thing is, two of those seasons came at right tackle, where he earned an 85.9 grade as a rookie and an 80.5 grade in 2010.
Williams' contributions are likely to get lost to the annals of history because they came on some bad Bills teams, but he was a force to be reckoned with in his time with Buffalo. He notched 50 stops to lead all defensive tackles in 2010 and 69 pressures in 2013 to finish in the top five among interior players.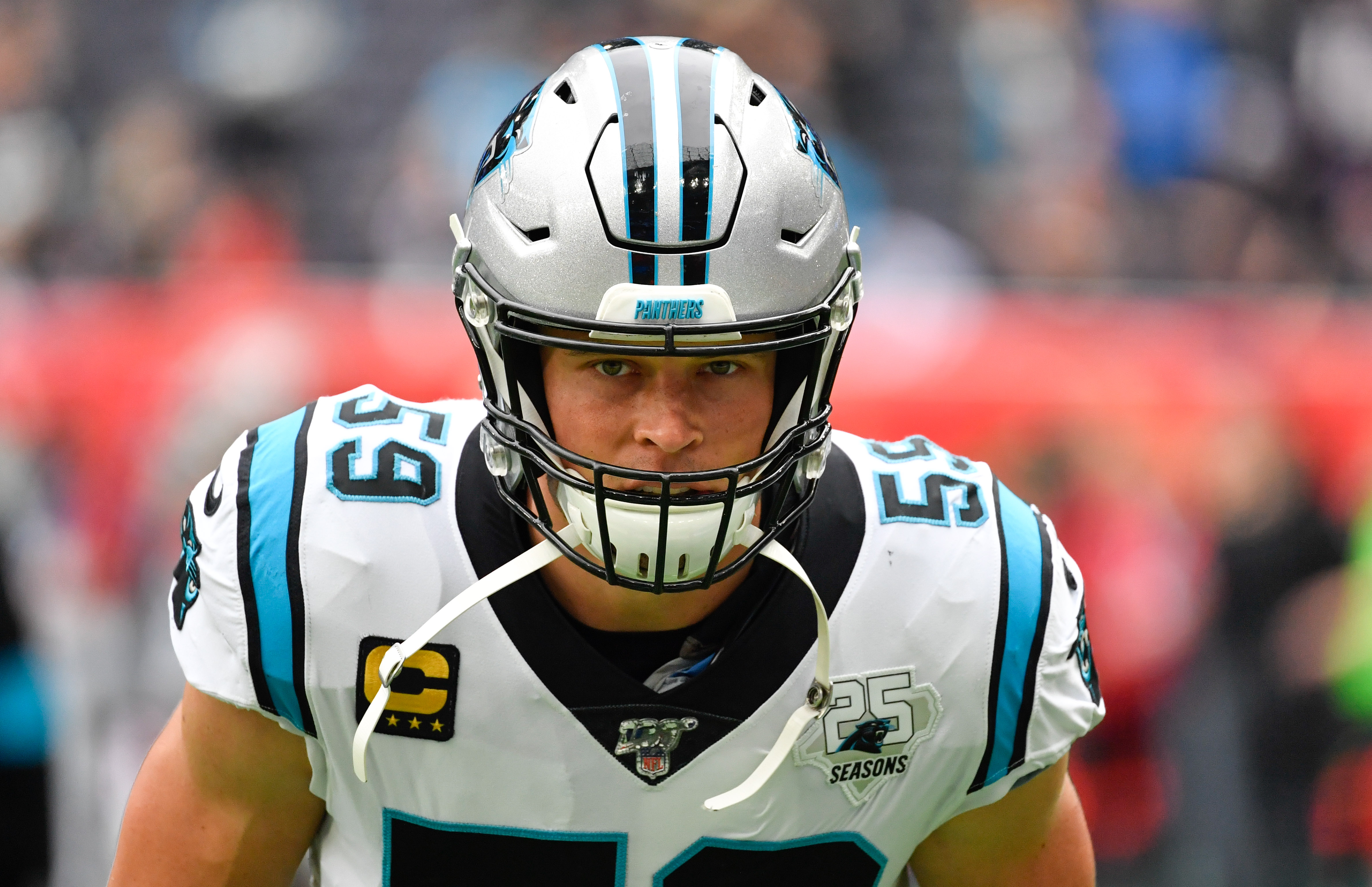 Yes, he was a top-10 pick, but he was also a Hall of Fame-caliber linebacker from start to finish. No defensive player saw the game faster than Kuechly did over the past decade. It's why he earned 90.0-plus overall grades in five straight seasons from 2014 to 2018.
One of the best "quarters safeties" in the NFL, Jackson was somewhat of an afterthought on the vaunted 2016 Alabama defense that boasted Reuben Foster, Jonathan Allen, Minkah Fitzpatrick, Marlon Humphrey, Dalvin Tomlinson, Daron Payne, Ronnie Harrison and Rashaan Evans. He's been anything but in the NFL, as he's started for the Bears from Day 1 and was the highest-graded safety in the league in 2018.
Andrew Whitworth deserves a shoutout here as well, but Atkins was drafted later on and arguably had a higher peak. A member of a 2010 draft class that also featured Ndamukong Suh and Gerald McCoy, it was Atkins who enjoyed the longest sustained success of the bunch, averaging just under 58 pressures a season for the first 10 years of his career with three straight seasons of 70.0-plus from 2015 to 2017.
Yes, he was drafted No. 3 overall, but A). Thomas is that good, and B). the Browns have been that bad at drafting. Thomas will be in the Hall of Fame shortly and finished his career with five straight 90.0-plus pass-blocking grades. He also didn't miss a single snap over his first 10 years in the league.
Going from a UDFA franchise quarterback to a fourth-round franchise quarterback is the definition of living right as a franchise. Prescott has earned the 14th-highest passing grade since entering the league, the highest of any quarterback from the 2016 class.
While the Broncos have some other strong contenders from players such as Brandon Marshall in the fourth round and Justin Simmons in the third, Harris was a lynchpin to a Super Bowl team and one of the best UDFAs of all time. He earned a 94.8 career coverage grade in his nine seasons with the Broncos — the second-highest of any corner over that span.
This one needs no explanation. Johnson was a transcendent talent who commanded the attention of every defense throughout his all too brief NFL career. Even with passing offenses exploding around the NFL in recent seasons, Johnson still holds the single-season receiving yards record by nearly 100 yards with 1,964, which he set back in 2012.
The Packers have a knack for finding blue-chip talent at the unlikeliest of draft slots. Guys like Casey Hayward Jr. and Davante Adams have been among the best at their respective positions and were found on Day 2. But Bakhtiari has been the single most effective pass-protecting left tackle since Joe Thomas retired and didn't come off the board until the fourth round. He's enjoyed quite the career already for a player not even 30 years old.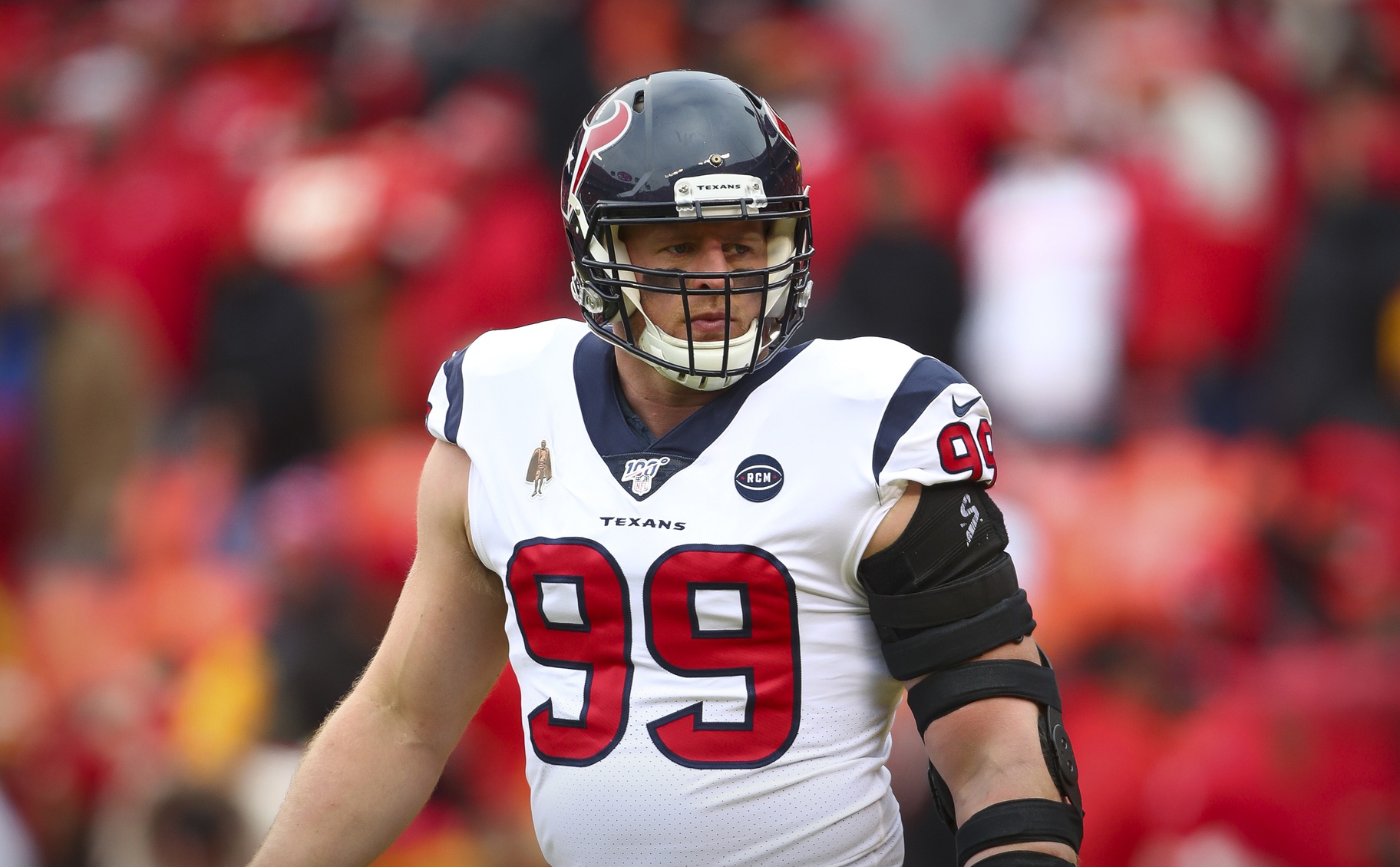 Watt's peak was still the best we've ever seen from a defensive player in the PFF era. From 2012 to 2015, he played over 900 snaps each year; he never graded below 91.7 and averaged 93 pressures a season. His 119 pressures in 2014 are still a PFF record.
One of the most underrated receivers in the NFL over the past decade, Hilton has averaged over 1,000 yards a season over his nine-year career. His 96 career deep receptions are the second-most in the league since he entered the NFL.
While it was quite a brief career, Smith was instrumental in overhauling the long-standing norm for the linebacker position. At only 215 pounds, Smith was the first in what's become a wave of linebackers who look like safeties. He piled up 50-plus defensive stops in all five seasons of his NFL career before he abruptly retired after the 2018 season.
The current juggernaut that is the Chiefs roster was built on a foundation of draft-value steals. Patrick Mahomes (No. 10 overall in 2017), Chris Jones (No. 37 overall in 2016) and Travis Kelce (No. 63 overall in 2013) have all been blue-chip players found far later than where you'd expect blue-chip players to go.
Hill takes the proverbial cake. He fell to the fifth round because of off-field issues, but on the field, he's been the single best deep threat in the NFL over the course of his career. His 61 deep receptions, 2,439 deep yards and 28 deep touchdowns since he was drafted are all the most in the league.
---
Editor's note: PFF's 2021 NFL Draft Guide is loaded with three-year grades, advanced stats, player comparisons, 2021 NFL Scouting Combine data, 2021 Reese's Senior Bowl grades and much more. You can still get your copy by clicking here!
---
We can debate how good Carr is until we are blue in the face, but he's still vastly outperformed the value that is expected from an early second-round pick. His 84.7 overall grade this past season saw him finish as the eighth-highest-graded quarterback in the NFL.
Allen famously fell to the third round after running a slow 4.7 40-yard dash while returning from injury. That hasn't mattered one iota for Allen on the football field, as he went for over 1,000 yards as a rookie and never looked back.
Another one that needs no explanation. Donald has already put together a Hall of Fame career in only seven seasons. After his rookie year, the lowest pass-rushing grade he's earned is a 92.8. He just finished first on the PFF50 for the fifth consecutive year.
While he may not be the best corner in the NFL, Howard has quite easily been the best ball-hawking cornerback in the NFL over the past three years. He's tallied 17 picks in his past two healthy seasons — not bad for a second-rounder.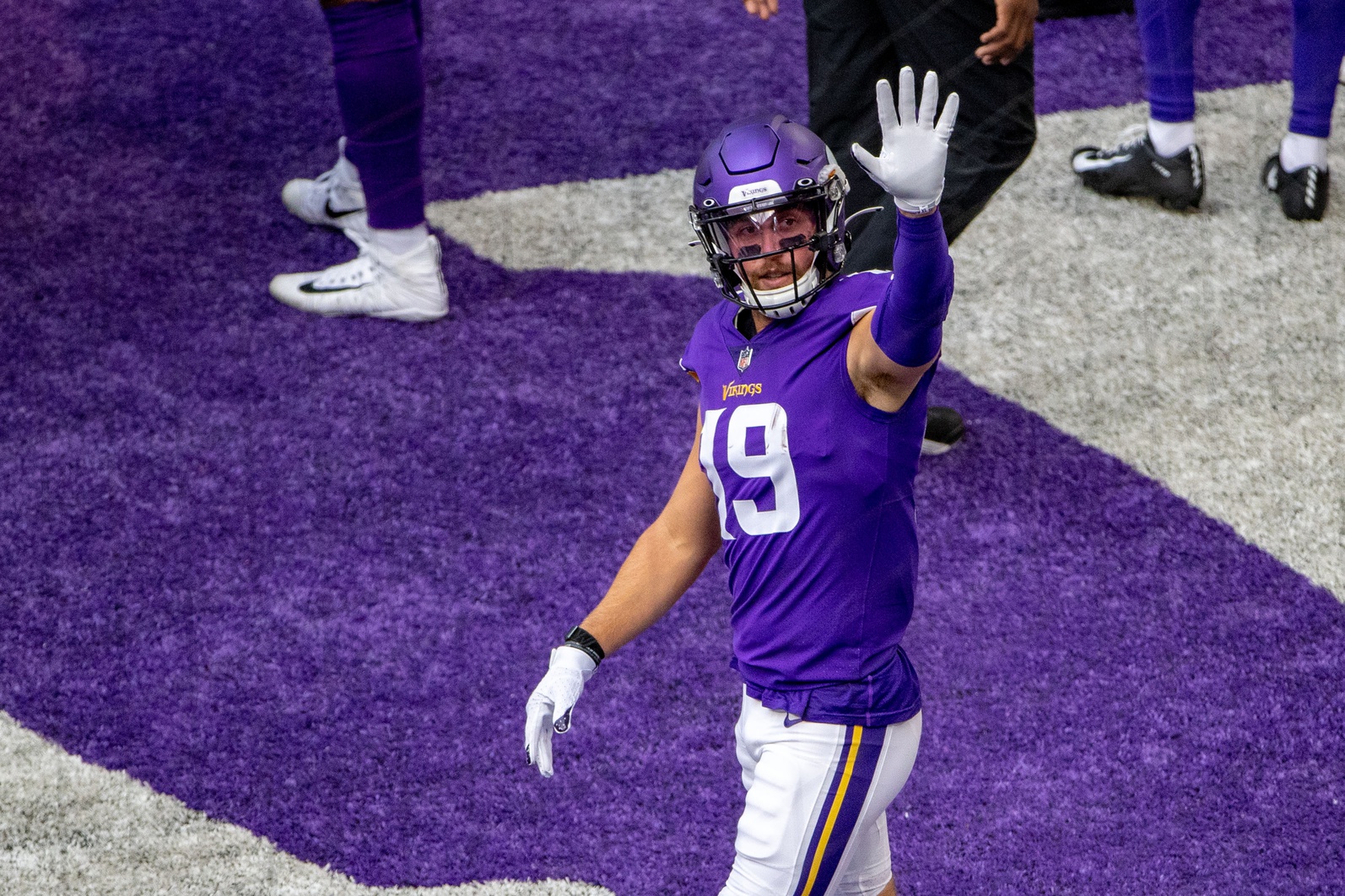 This one is splitting hairs between Thielen and Stefon Diggs in the fifth round. Thielen gets the nod simply because he has been used more in Minnesota. He's shown some of the best hands in the league over his career, with only 20 drops on 417 career catchable targets.
Arguably the best tight end of all time. At least the most complete tight end of all time. He put up seven straight 90.0-plus overall grades with the Patriots from 2011 to 2017.
Our love for the Saints' drafting of late is no secret. It's hard not to like what they've done, given that they continually find gems like Michael Thomas and Alvin Kamara on Day 2. Armstead gets the nod for a number of reasons, however. First, like Thomas and Kamara, Armstead is in the mix for the best at his respective position when healthy. He's had two seasons with 90.0-plus overall grades in his career. The bigger reason, though, is how difficult it is to find elite left tackles. To get one at 75th overall is massive value.
Beckham got off to what was quite easily the hottest start to a career of any receiver in NFL history, coming away with over 1,300 yards in each of his first three seasons. Even if injuries have taken a toll and he's not done much of anything with the Browns, Beckham still netted the Giants a first- and third-rounder along with Jabrill Peppers on his exit from New York.
This is yet another pick where you can throw where he's drafted out the window. A truly generational man-cover corner who was the anchor of one of the best defenses in modern football history. The 2009 Jets allowed only 1.02 points per drive.
Seventh-round tackle Jordan Mailata may be coming for Kelce's crown here very soon, but Kelce still firmly holds it at this point in time. He was PFF's highest-graded center every year from 2017 through 2019.
While Brown has kept himself out of the limelight this offseason, don't let his recent transgressions distract you from how good he was at his peak. He notched 100-plus receptions in six straight seasons and averaged 1,524 yards a year over that span.
All Kittle has done after being taken in the fifth round in 2014 is become the best all-around tight end in the NFL. His 95.0 overall grade in 2019 is the highest we've ever seen at the tight end position.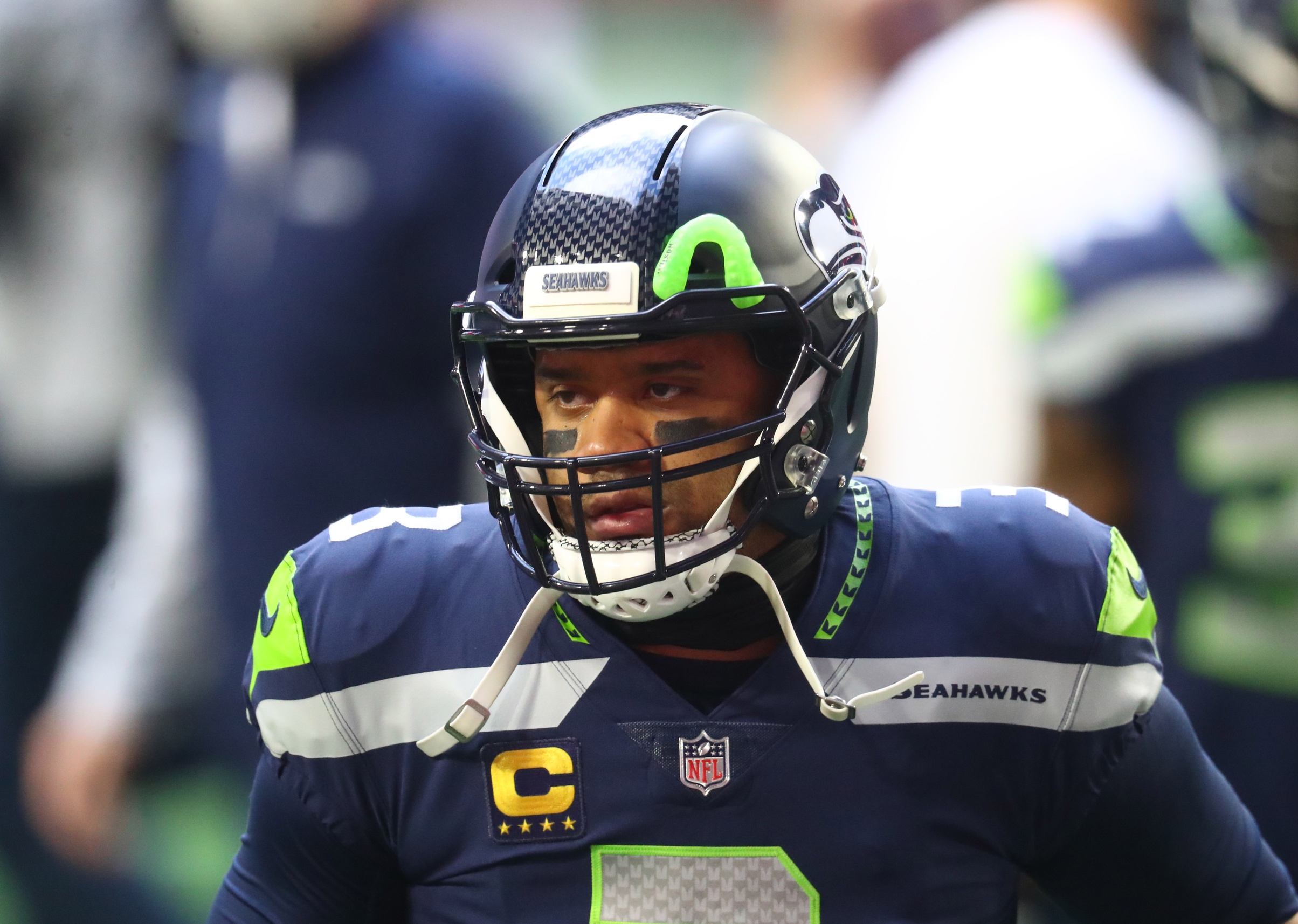 The Seahawks have some of the best options for "best value pick" of any franchise in the NFL. Richard Sherman in the fifth would be the pick for just about any other team in the league, same with Bobby Wagner in the second. UDFA Michael Bennett, who the Seahawks initially cut, is a sneaky pick, as well. Ultimately, this has to be one of the biggest quarterback steals in NFL history. Since he was drafted in 2012, Wilson has earned the fifth-best passing grade of any quarterback in the league.
One of the most criminally underrated players in the league over the past decade, David was even getting underrated coming out as a draft prospect. Since he was drafted in 2012, David's earned the second-best coverage grade of any linebacker in the NFL behind only Luke Kuechly.
Obviously, guys like Derrick Henry (No. 45 overall in 2016) and A.J. Brown (No. 51 overall in 2019) have been better players at their respective positions, but they were also drafted in spots where you expect to get starters. Back in 2009, a kicker, two punters and three fullbacks came off the board before McCourty. Since entering the NFL, McCourty has been one of the best tacklers in the league, with only a 5.6% missed tackle rate for his career.
Love him or hate him, Cousins has played fairly quality football in all six full seasons as a starter. Since he took over as the guy in 2015, Cousins has earned the ninth-highest passing grade in the NFL.