NFL Draft season is nearly upon us. And with that comes the PFF NFL Draft Guide, which comes loaded with scouting reports and advanced data on the class' top draft prospects.
Very few draft prospects are perfect and come with a collection of pros and cons, crucial evaluation points when it comes to projecting the players to the NFL.
Here are the pros and cons for PFF's top five running backs.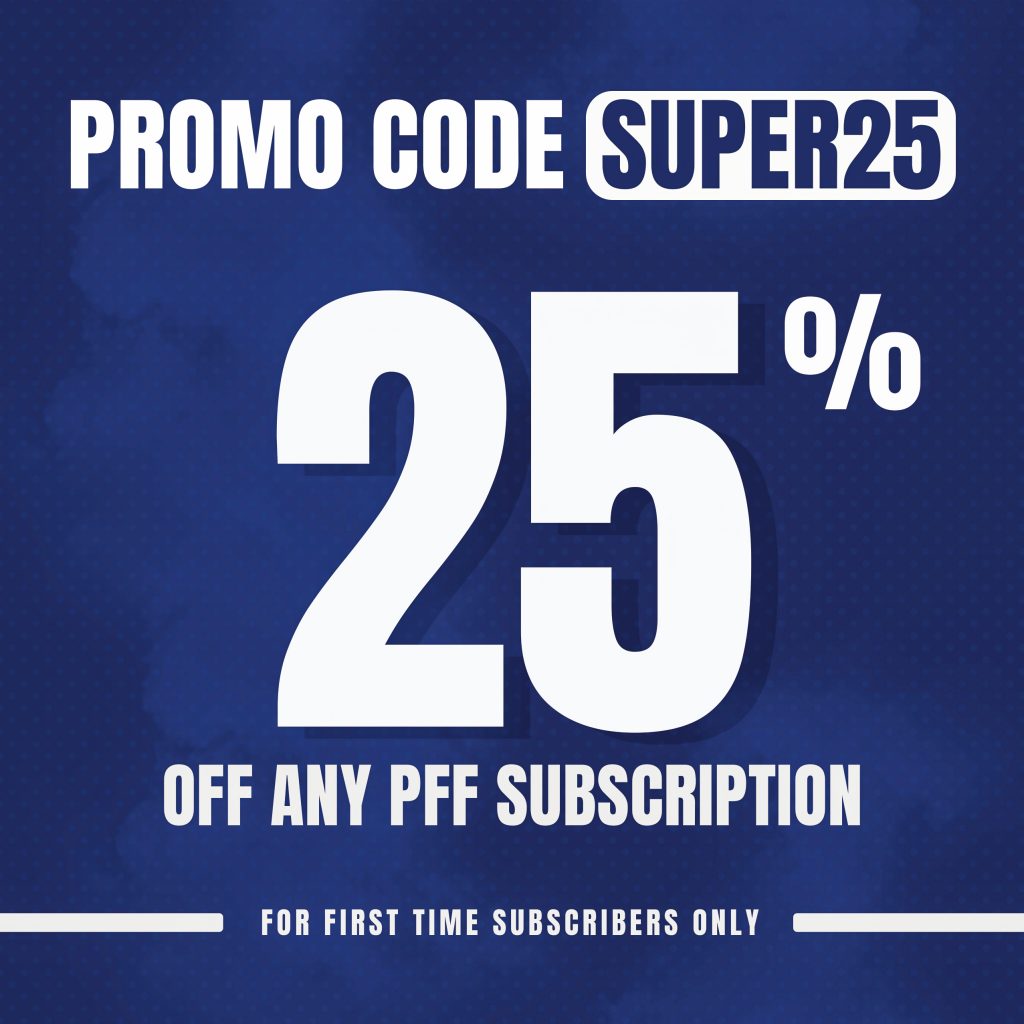 Click here for more PFF tools:
Rankings & Projections | WR/CB Matchup Chart | NFL & NCAA Betting Dashboards | NFL Player Props Tool | NFL & NCAA Power Rankings
Best Bets Tool
---
PROS:
Walker has so many ways to win as a runner. Power, speed, elusiveness — he has it all.
He explodes through small creases with no hesitation, which is a necessary skill in the NFL.
Handled a huge workload and didn't slow down. He logged 20-plus carries in six straight games in 2021.
Cons:
Wants no part of pass protection. Protects like he doesn't want to get hurt.
Good, not great, athlete. He lacks the high-end traits that get drafted early.
Very limited work in the passing game — he has just 18 career catches to his name.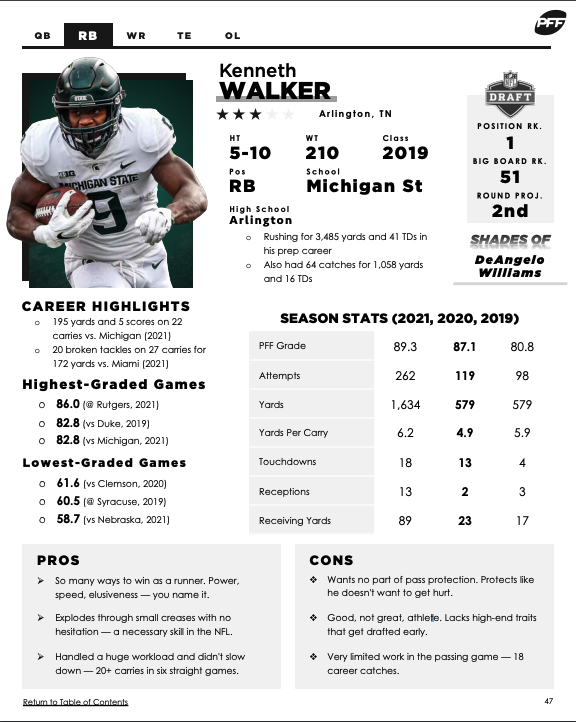 Pros:
As a receiver, he's been one of the most difficult running backs to bring down in the country.
Balance is tremendous. He can get in and out of awkward body positions.
Accustomed to running behind less than stellar run blocking at Iowa State.
Cons:
I'm worried a little about his tackle-breaking numbers translating at his height.
Can run high between the tackles. Not going to drive through a defensive lineman.
---
2022 NFL Draft position rankings:
Top 10 players at every position
QB | RB | WR | TE | iOL | OT | DI | EDGE | LB | CB | S
---
Pros:
At 215 pounds of almost pure muscle, he's built like an armored vehicle.
His low center of gravity allows him to stop and cut on dimes.
He has a tough stiff arm. Consistently shrugs off the first man.
Cons:
Middling burst and long speed. Not much of a home-run hitter.
Gets too greedy with his cuts at times and slipped on a handful of runs last year.
Why wasn't he featured more? Never had more than 106 carries in a season.
---
Pros:
The most willing pass-blocker in the class. Sticks his nose into the fray.
Williams is an extremely reliable receiver. Good hands and can run a mean angle route.
Defenders don't want to see his stiff arm being thrown their way. He packs a punch.
Cons:
Just an OK athlete who has no real trump card trait to hang his hat on.
Production decreased when his offensive line took a step backward in early 2021.
On the smaller side for the position, barely scraping 200 pounds.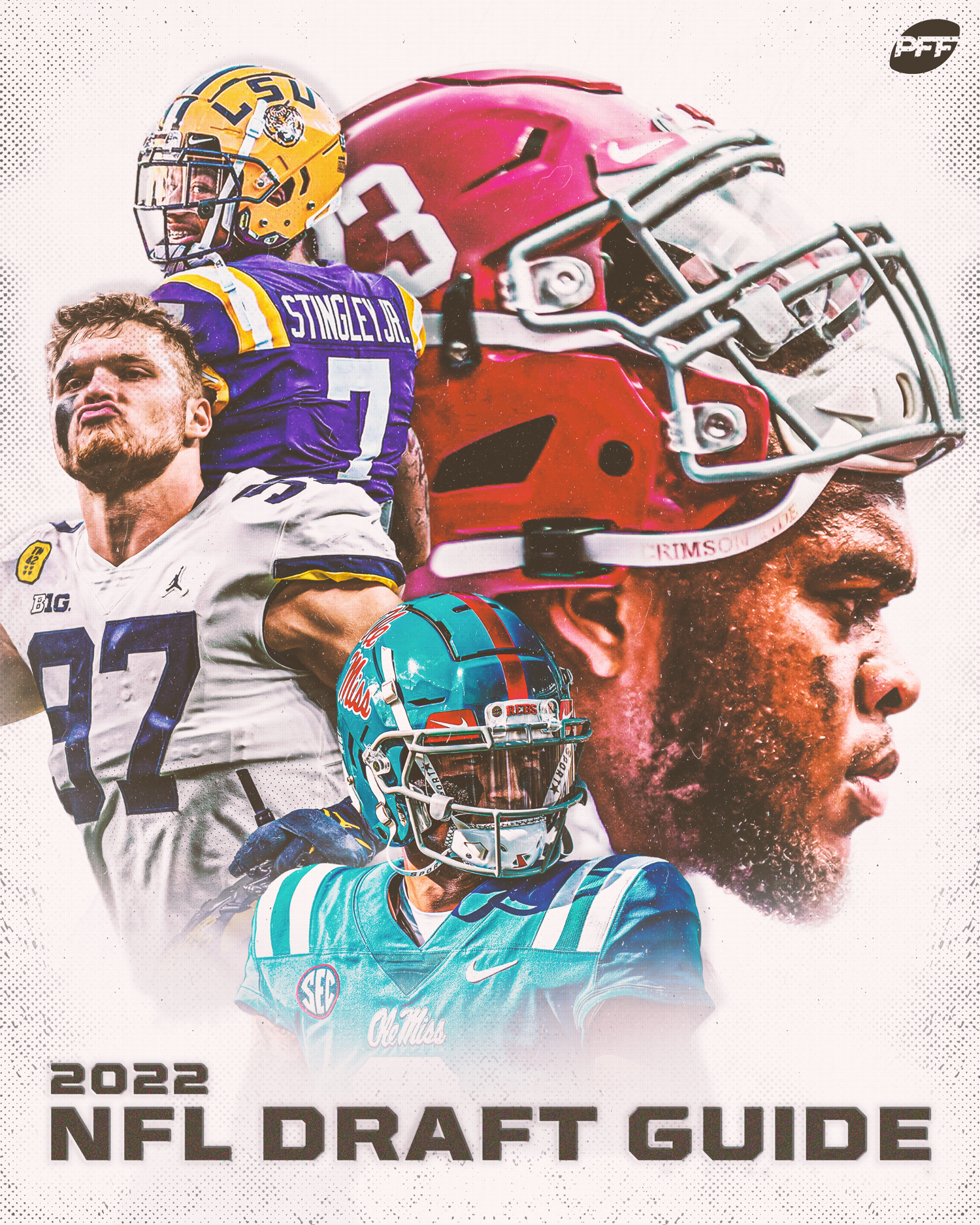 Pros:
The BYU product has a no-nonsense running style that's perfect for a bigger back.
Vision is a plus. Always seems to be gaining ground toward the open hole.
Outstanding pass-blocker. Finds work and eliminates threats.
Cons:
Acceleration is lacking. Needs a runway to get a head of steam.
Runs like a power back, but at only 220- pounds, he wouldn't qualify as one in the NFL.
Ran behind an insanely dominant BYU offensive line over the past two seasons.
---