To play at the second level of a defense in the modern NFL is to play blackjack in a casino, with no one at the table but you and the dealer. There's no guarantee of help, the game plays a half step faster and it takes an elite combination of reasoning skills, instincts built up from thousands of reps and making your own good luck to come out on top. 
Skill sets for linebacker classes coming out of college range all over the place, and the lack of a uniform style/language for defense makes projecting the future a treacherous task. Lucky for us, the 2022 NFL Draft features some of this year's best prospects at linebacker, and I'm relatively bullish on all the names at or near the top of the list.
---
Click here for more PFF tools:
Rankings & Projections | WR/CB Matchup Chart | NFL & NCAA Betting Dashboards | NFL Player Props Tool | NFL & NCAA Power Rankings
Best Bets Tool
---
In case you missed the first installment in this series, the way we're looking at these future pros is a deviation from the big board and mock draft structure. Instead of agonizing over which nits to pick and hairs to split between the ranking of players, we're building a select team out of the best players available and fitting them into a defensive package.
For the sake of some continuity, the defensive line's scheme fits will be here as well. Just as it was in part one, we're building a base 3-4 and a 4-2-5 nickel package — as we often see in today's NFL.
| | | | |
| --- | --- | --- | --- |
| | Defensive Tackle | Nose Tackle | Defensive Tackle |
| Player | Devonte Wyatt, UGA | Jordan Davis, UGA | Logan Hall, UH |
| PFF Defensive Grade | 89.2 | 80.1 | 85.8 |
| Key Stat #1 | 18 Run Stops | 19 Run Stops | 20 Run Stops |
| Key Stat #2 | 13% Pass-Rush Win Rate | 8% Pass-Rush Win Rate | 16% Pass-Rush Win Rate |
| | | |
| --- | --- | --- |
| | Rush Edge | Drop Edge |
| Player | Kayvon Thibodeaux, Oregon | Drake Jackson, USC |
| Defensive Grade | 86.5 | 82.1 |
| Key Stat #1 | 23% Pass-Rush Win Rate | 19% Pass-Rush Win Rate |
| Key Stat #2 | 19 Run Stops | 10 Run Stops |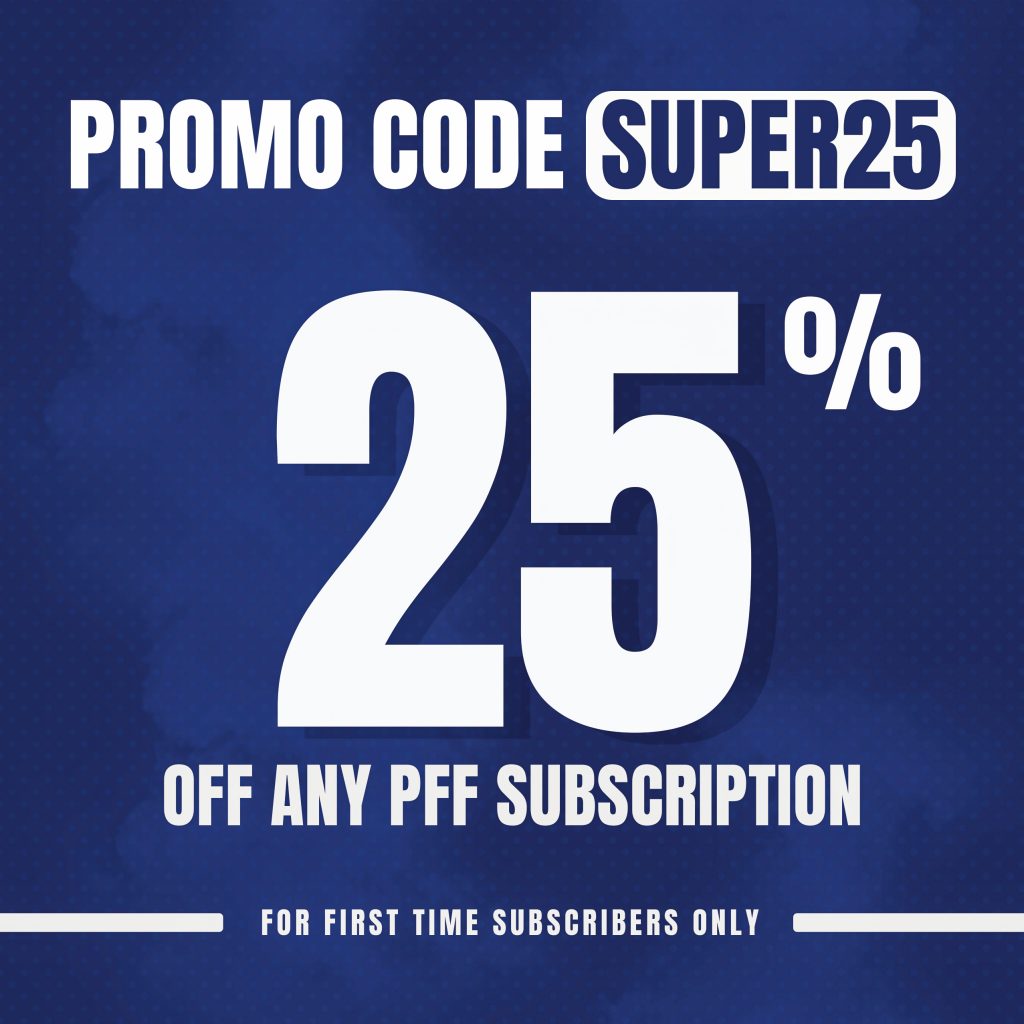 Base Linebackers
| | | |
| --- | --- | --- |
| | Inside Linebacker | Inside Linebacker |
| Player | Devin Lloyd, Utah | Channing Tindall, UGA |
| Defensive Grade | 90.1 | 84.9 |
| Key Stat #1 | 37 Run Stops | 17 Run Stops |
| Key Stat #2 | 72.8 Passer Rating Allowed | 23% Pass-Rush Win Rate |
PFF's grading system isn't the end-all be-all in evaluating players, but it's most valuable when charting data can't paint a complete picture. Channing Tindall (and a teammate to be named later) lack some of the gaudy numbers you've likely grown accustomed to seeing from high-profile draft prospects — such is life when there are anywhere between 1,000-1,300 pounds of NFL-caliber talent in playing in front of you on a given snap.
Tindall made just 17 run stops, but his feel for fitting the run may be best in the class, and there's something to be said for the intangibles of play style. Tindall rarely misses on tackles — and when he strikes blockers and wraps ball carriers up, physical momentum and forward progress end quickly. His best tape is playing downhill, but his deceleration and lateral movement skills are evidence that he has the "play speed" necessary to range from the center to the alley. Tindall's ceiling is likely defined strictly as a run fitter and blitzer, so his coverage skills will be the dividing line between him and his peers, but playing to his strengths will make him an immediate asset.
Let me say, up front, that I believe Devin Lloyd to be a good football player — I'm just unsure of where he slots in as a linebacker, presently. The converted safety has a fluidity and athleticism that I love, but his feel for the game at this position is still a beat behind what you'd like to see from a high-profile linebacker prospect, and certainly behind some of the others in this class.
When he's clean and has good vision on his keys, Lloyd can get anywhere he wants on the football field before the offense does, and he produced well as a run fitter and when pursuing receivers after completions. His lateral movement skills and long stride should put him near the top of every athletic test in the pre-draft process, but that doesn't necessarily mean he's ready to translate to the NFL.
Lloyd has been talked about in the class of some other pure athlete types who have been high-level pros early in their career (e.g., Micah Parsons, Jeremiah Owusu-Koramoah), but I would use Isaiah Simmons as a cautionary tale. It'd be more prudent to put Lloyd behind an odd front, with big bodies between the tackles, and allow him to range over the top of the run scheme — a pro linebacker "starter kit," if you will.
When Utah's odd fronts or slants didn't occupy offensive linemen, some of Lloyd's warts came to the surface. He's not an unwilling participant in tacking on and dispatching blockers, but he's still too light in his feet/base to make the most of his long arms, moved off his spot more often than you'd like to see. He's a lunger/grabber in the open field too, but it causes more low-quality tackles than outright misses. Lloyd will be a productive starter in Year 1, but don't expect him to blow the door off the hinges.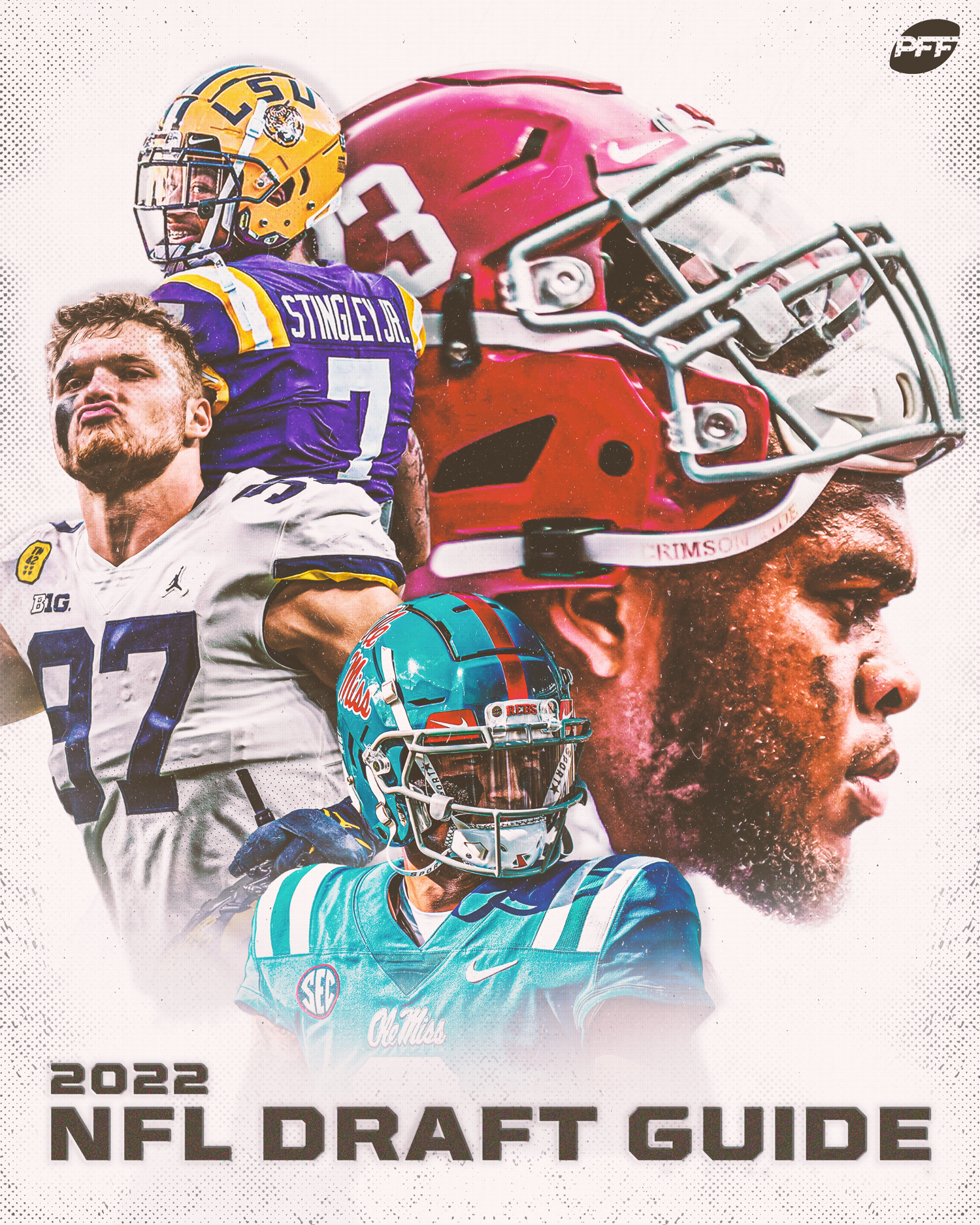 Nickel Linebackers
| | | |
| --- | --- | --- |
| | Inside Linebacker | Inside Linebacker |
| Player | Chad Muma, Wyoming | Nakobe Dean, UGA |
| Defensive Grade | 90.3 | 92.1 |
| Key Stat #1 | 50 Run Stops | 21 Run Stops |
| Key Stat #2 | 77.5 Passer Rating Allowed | 22% Pass-Rush Win Rate |
Nakobe Dean is exactly what I'd expect from a mechanical engineering major with a 4.0 GPA who also plays linebacker — a true mad scientist. By height, Dean will be looking up at many of his peers at this position, but he's set the bar as high as it gets with his 2021 performance. In a four-down nickel package, inside linebackers have to "make the defense right" by fitting the bubbles (open gaps inside the tackles), pushing into coverage against flaring backs and releasing tight ends and affecting the quarterback as a blitzer. Dean checks almost every box, with the acceleration/deceleration skills needed to go play in space and the explosiveness to beat offensive linemen on blitzes.
At Georgia, Kirby Smart's commitment to using him on blitzes helped Dean overcome some size disadvantages, getting him to the line of scrimmage with a sprinting start. Roquan Smith, another former Bulldog, needed about a season and a half to acclimate himself to playing linebacker at the NFL level without the height and bulk you see from a prototypical prospect, and I'd imagine a similar track for Dean. Once he's comfortable sifting through traffic at NFL speed, I expect him to fly around the field just as he did in Athens.
---
2022 NFL Draft position rankings:
Top 10 players at every position
QB | RB | WR | TE | iOL | OT | DI | EDGE | LB | CB | S
---
Today, I'm planting my flag on Chad Muma Hill as the best linebacker in the 2022 class, and it shouldn't take much Wyoming film to get others on board with me. Of the four linebackers featured in this installment, Muma is the most productive (while playing at the lowest profile school), and he has a more complete skill set walking in the door than any of his competition at the position. As someone with a foot still planted in the coaching world, it's difficult not to project any play style preferences onto my evaluations of players, but Muma is exactly what you'd hope to get out of a draft-eligible linebacker.
Tracking the football, Muma plays with excellent pace and matches the tempo of the ball carrier, and he has the requisite pop in his pads to square up and make clean tackles. As a run fitter between the tackles, his most impressive trait is his "trigger" — exploding downhill off his keys and rarely taking on blocks poorly. There's an innate art in understanding which blocks should be slipped and which should be struck, which angles call for a shoulder/forearm and which require hands, and Muma has that ability to set himself up for success on the way to the ball.
In coverage, no box defender is holding a torch to the Wyoming product. He matches backs/tight ends and melts into passing windows at the proper depth and speed in zone concepts. Whether he's the Mike linebacker or out in space, Muma has the combination of physicality and burst to be a plus starter in the NFL right away — and the best chance to broach the territory of the new era of star linebackers.
Related content for you:
Building a defensive package with the top 2022 NFL Draft prospects: Defensive Line
via Diante Lee