NFL draft boards and mock drafts are great — and PFF is the best at both, in my impartial opinion. Overall and positional rankings are great fodder, sparking more shouting across fanbases than the action between the white lines. Truth is, I wouldn't be doing my job if I didn't draw your attention to the biggest and best names to be announced at the 2022 NFL Draft.
Just as I approach breaking down film or articulating the differences between concepts or philosophies, it's necessary to develop multiple frames of reference so we can work with a clearer image of who these players are, how their current profile projects out positionally and what their roles can be stepping in the NFL door.
This exercise seeks to create an NFL-style defensive unit that fits an amalgamation of similar schemes from the top coordinators in the league. To be sure that the proper net is being cast across the 2022 draft prospects, this will be a multi-part series. The goal is to build out a complete defensive package with the prospects available to us, a base package and sub (nickel) lineup.
In part one, we'll focus on first-level defenders.
Click here for more PFF tools:
Rankings & Projections | WR/CB Matchup Chart | NFL & NCAA Betting Dashboards | NFL Player Props Tool | NFL & NCAA Power Rankings
Best Bets Tool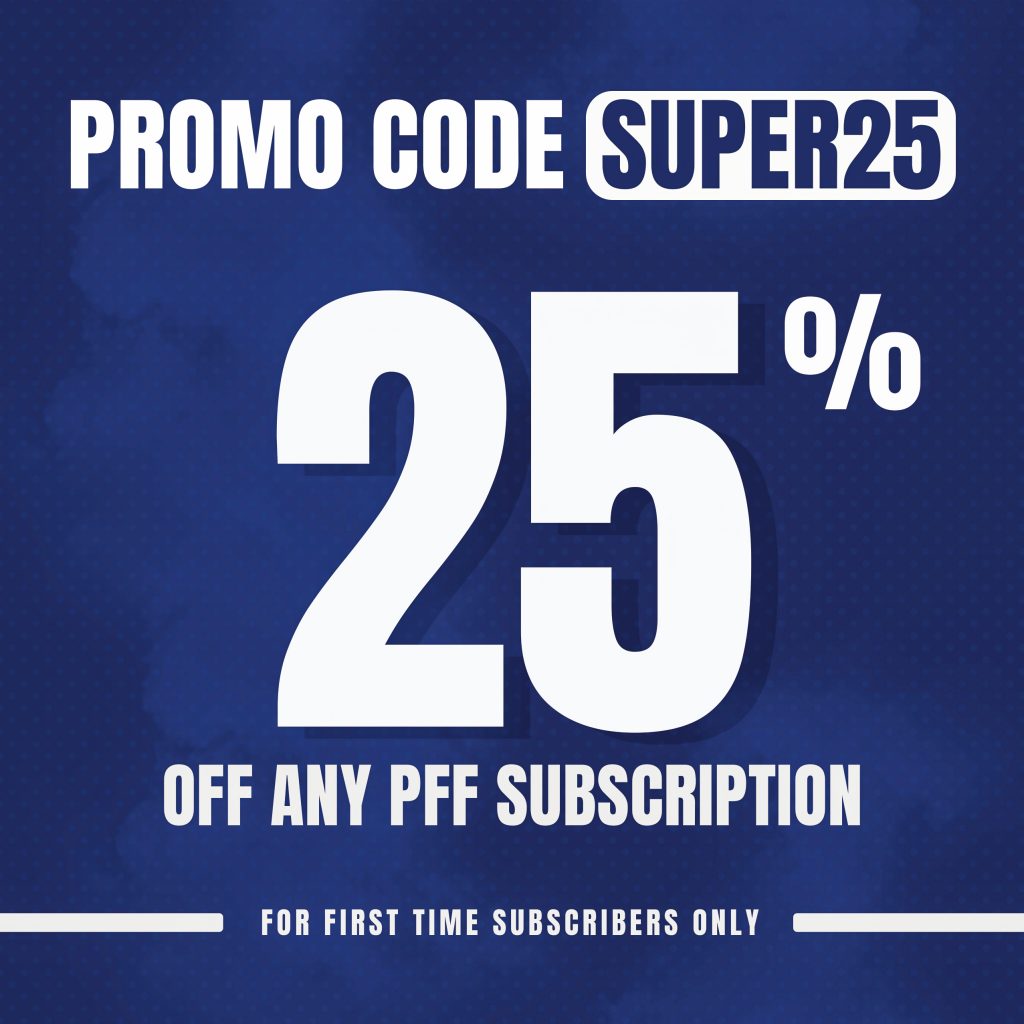 Defensive Interior
| | | | |
| --- | --- | --- | --- |
| | Defensive Tackle | Nose Tackle | Defensive Tackle |
| Player | Devonte Wyatt, UGA | Jordan Davis, UGA | Logan Hall, UH |
| PFF Defensive Grade | 89.2 | 80.1 | 85.8 |
| Key Stat #1 | 18 Run Stops | 19 Run Stops | 20 Run Stops |
| Key Stat #2 | 13% Pass-Rush Win Rate | 8% Pass-Rush Win Rate | 16% Pass-Rush Win Rate |
What's to be said about Jordan Davis, short of echoing the obvious? At the core of any Davis discussion in the 2022 draft is the matter of his snap count and how it projects his value in the pro game. I'm of the belief that he has the potential to be one of the best run defenders in the league stepping in the door, one of the most valuable commodities in an odd front. What Davis does as a winning nose keeps linebackers clean, which has cascading effects on what coaches can do with coverages and personnel. Davis was an immovable object at Georgia, and his explosiveness at his size gives him a rare skill set.
There's an argument to be made that Devonte Wyatt's best fit at the NFL level is nose, but playing alongside the best one in the nation meant aligning out wider when Davis came onto the field. Wyatt's work as a "2" (aligned over the guard) and "4i" (inside of the tackle) helped him flash his heavy hands and anchor against down blocks and double teams.
In Georgia's scheme, defensive tackles are asked to play through offensive linemen before working into a gap, but on stunts/twists and against perimeter run schemes, you can see enough of Wyatt's get-off and short-area quickness to feel confident he can contribute anywhere between the guards.
Houston's Logan Hall is the lightest of the three interior linemen in our base package, but his play style is tailor-made to be an interior lineman in an odd front. At his best, Hall uses his length to take away interior running lanes and controls the middle of the pocket. There's some improvement to be made in escaping blocks, but his get-off and recognition of blocks do enough now to put him in position to use his best abilities.
Edge Defenders
| | | |
| --- | --- | --- |
| | Rush Edge | Drop Edge |
| Player | Kayvon Thibodeaux | Drake Jackson |
| Defensive Grade | 86.5 | 82.1 |
| Key Stat #1 | 23% Pass-Rush Win Rate | 19% Pass-Rush Win Rate |
| Key Stat #2 | 19 Run Stops | 10 Run Stops |
Kayvon Thibodeaux has an interesting profile for a potential No. 1 overall pick as an edge rusher. As a run defender, he possesses the strength and length to set an edge in a 3-4 defense, and that is likely his best schematic fit — locking out against tight ends and tackles and keeping the ball in front and inside. As a pass-rusher, he has a collection of tools — but no go-to move quite yet. Many of his pass-rush wins are on second/counter rush moves, and his hip mobility is just decent.
You can see every bit of the physical ability and tools in his game, though. The power he generates coming out of his stance leads me to believe his 10-yard split, vertical and broad jump numbers will be in the 90th percentile. For an athlete like that, an NFL team can work around some raw ability, and his athleticism adds a layer of versatility in the kinds of pressures a defense can run, with Thibodeaux as a dropper into coverage when needed.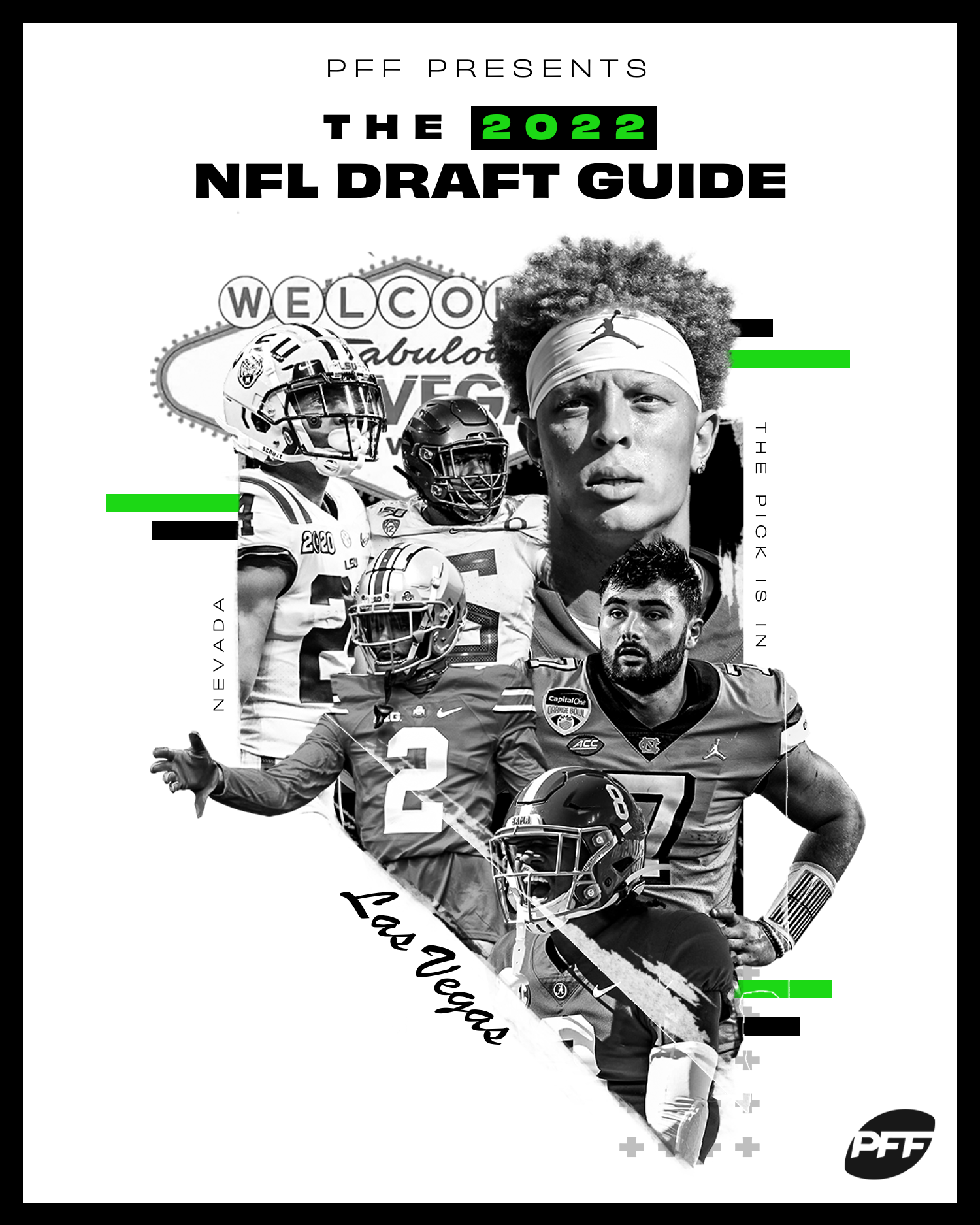 As a fan of USC, I struggled with Todd Orlando transitioning Drake Jackson into a true outside linebacker. After his freshman campaign, I thought there was loads of untapped potential for Jackson as an edge rusher, and I still do. However, Jackson's skill set proved to be much more malleable than I had projected, and he stands out as one of the more intriguing top-100 players in this year's draft.
Most of Jackson's time in coverage was spent dropping into underneath zones, and he flashed the lateral movement skills you'd like to see from a tweener type up front. As a run defender, you'd like to see him play bigger than his 250-pound frame — his work on setting the edge can use improvement, and he's often trying to slip blocks instead of playing through his hands. What he lacks in violence, he makes up for with speed and hip mobility, bending off the edge and staying balanced when his feet are outside of his frame. Whichever team drafts Jackson will have a ball of clay to mold in whatever way fits its defense best.
Sub Package (4 Down Lineup)
| | | | | |
| --- | --- | --- | --- | --- |
| | Edge Rusher | Defensive Tackle | Defensive Tackle | Edge Rusher |
| Player | Aidan Hutchinson | Logan Hall | Devonte Wyatt | Arnold Ebiketie |
| Defensive Grade | 94.4 | 85.8 | 89.2 | 89.1 |
| Key Stat #1 | 25% Pass-Rush Win Rate | 16% Pass-Rush Win Rate | 13% Pass-Rush Win Rate | 23% Pass-Rush Win Rate |
| Key Stat #2 | 18% Pressure Rate | 11% Pressure Rate | 10% Pressure Rate | 15% Pressure Rate |
In our hypothetical sub package, Jordan Davis leaves the field, our Wyatt/Hall pairing bumps further inside and we swap Thibodeaux and Jackson for Aidan Hutchinson and Arnold Ebiketie.
Ebiketie is my first-round sleeper pick, if such a thing exists. Penn State seems to have cornered the market on the height-weight-speed physical freak player that Ebiketie profiles as, and he's not just a straight-line rusher.
---
2022 NFL Draft position rankings:
Top 10 players at every position
QB | RB | WR | TE | iOL | OT | DI | EDGE | LB | CB | S
---
With the spread of two-high coverages across the league, the concept of stopping the run on the way to the quarterback takes on greater importance, and the former Nittany Lion is a downhill run-fitter. His best work as a pass-rusher is through his long arm and converting speed into power, and he already has a counter move — and inside crossover — in his arsenal. Ebiketie may not even crack the top three edges selected, but he may have the earliest impact on winning.
For Hutchinson, there's no denying the obvious: He's the second-best edge in the class, at worst. He's not a technician at the level of the Bosa brothers, but he's far too refined to be considered an effort/motor rusher. He's more of a snap jumper than an explosive, Myles Garrett type, and that doesn't rob him of plus-level athleticism, either.
Watching Hutchinson work off the edge is a clinic in the marriage of science and art as a pass-rusher. No one in this class has better timing in executing their rush moves. You'll almost never see Hutchinson whiff on a swipe or club, spin or swim before it's appropriate or bull rush a tackle he could beat with speed. That's to say nothing of his quality as a run defender, where he has an argument for being tops in the 2022 edge class. The timing on pass rushes translates to striking blockers in the run game as well, and he can quickly change gears from shooting out of his stance to settling in and getting both feet in the ground to take on blocks.
A "can't-miss prospect" can mean more than one thing in the draft, and while there's no guarantee of superstar performance, I'm confident in stating that Hutchinson's skill set almost never fails in the NFL.
---
Related content for you:
2022 NFL Mock Draft: Jacksonville Jaguars select Mississippi State T Charles Cross at No. 1 overall, Kayvon Thibodeaux lands in Atlanta
via Seth Galina