True freshman — whether they are a five- or three-star recruit — shouldn't be expected to produce at a quality level right away. It's rare to see, but that are outliers out each year. The teams that get decent production out of their true freshmen gain an advantage in the coming season because they know what they have in those young players.
---
Click here for more PFF tools:
Draft Guide & Big Board | Mock Draft Simulator
Dynasty Rankings & Projections | Free Agent Rankings | 2022 QB Annual
Player Grades
---
Below are the teams that have that advantage, as they had a true freshmen stand out this past season. To no surprise, it's solely Power Five squads that are in the contention conversation for the 2022 season.
Ohio State's 2021 class could be special. Running back Treveyon Henderson and cornerback Denzel Burke headlined the group in their true freshmen campaigns while several others flashed breakout potential for 2022. 
Henderson — the top-ranked running back in the 2021 class — converted 18.6% of his carries into a gain of 10 or more yards, the eighth-highest rate among Power Five running backs in 2021. His five 20-plus-yard touchdown runs also tied for second among that group.
Burke came to Columbus as a four-star recruit who wasn't expected to play significant snaps in his first year due to playing primarily receiver in high school. Burke was thrust into the starting spot to open the year due to injuries at the position and proceeded to be one of the more impressive first-year players in college football. He didn't allow a single touchdown while intercepting one and breaking up nine others across 64 targets. Burke allowed a sub-50% catch rate and under one yard per coverage snap, as well. His receiver skills showed up at the catch point, and his performance at the line of scrimmage was advanced for his age.
The other two true freshmen on the Buckeyes roster who generated significant value compared to their counterparts were wide receiver Emeka Egbuka and interior defensive lineman Tyleik Williams.
Egbuka didn't get a lot of opportunities to do damage as a receiver due to a crowded room, but the 2021 top-10 ranked recruit was the Buckeyes' main kick returner, as his kick return grade ranked second in the entire Power Five.
Williams produced an unreal amount of high-end reps for a true freshman. The 6-foot-3, 315-pound interior defender's upper-body strength and advanced good hand placement led him to a 75.4 PFF grade in his first season. The four-star recruit posted an 84.0 pass-rush grade, racked up 21 pressures on 114 rushes, batted a couple of passes, recorded 10 defensive stops and even forced a fumble. 
This doesn't even include defensive linemen Jack Sawyer and J.T. Tuimoloau — who were both top-five ranked recruits nationally in 2021. Sawyer flashed more on his limited reps. He hadn't played a down of football since 2019 after getting hurt and subsequently opting out of the 2020 season to end his high school career, but he arrived at Ohio State, earned 101 pass-rush snaps as a reserve and recorded 11 pressures en route to a 78.6 pass-rush grade. He's explosive, powerful and more advanced from a technical standpoint than most his age. Sawyer could be the next Ohio State household name on the edge.
Georgia had the fourth-ranked recruiting class of 2021, according to 247Sports. A lot of those true freshmen who played a major role in that ranking played in Year 1 due to several blowouts. Yet, one player, in particular, was one of the most important players on the entire team — tight end Brock Bowers, who was the second-most valuable player on Georgia's national title team in 2021 and the second-most valuable true freshman in the country.
Bowers earned a 91.7 PFF receiving grade in 2021 while generating 3.14 yards per route run. This is a level of production we've never seen from a true freshman — and a level rarely obtained by any player at the position. Due to his speed, explosiveness and ball skills, Bowers is already a college football star. 
One of the breakout players on offense to keep an eye on for 2022 among Georgia's 2021 recruiting class is offensive lineman Amarius Mims. He was the highest-ranked recruit for the Bulldogs and a top-10 rated player nationally. Mims earned a 73.5 PFF grade across 121 snaps last season and is likely to play more in 2022 as either a backup tackle or starting guard.
On defense, edge defender Chaz Chambliss, off-ball linebacker Jamon Dumas-Johnson and cornerback Kamari Lassiter are all 2022 breakout candidates from last year's recruiting class. All three were four-star recruits who earned a 76.0-plus PFF grade on limited snaps in their true freshmen campaigns.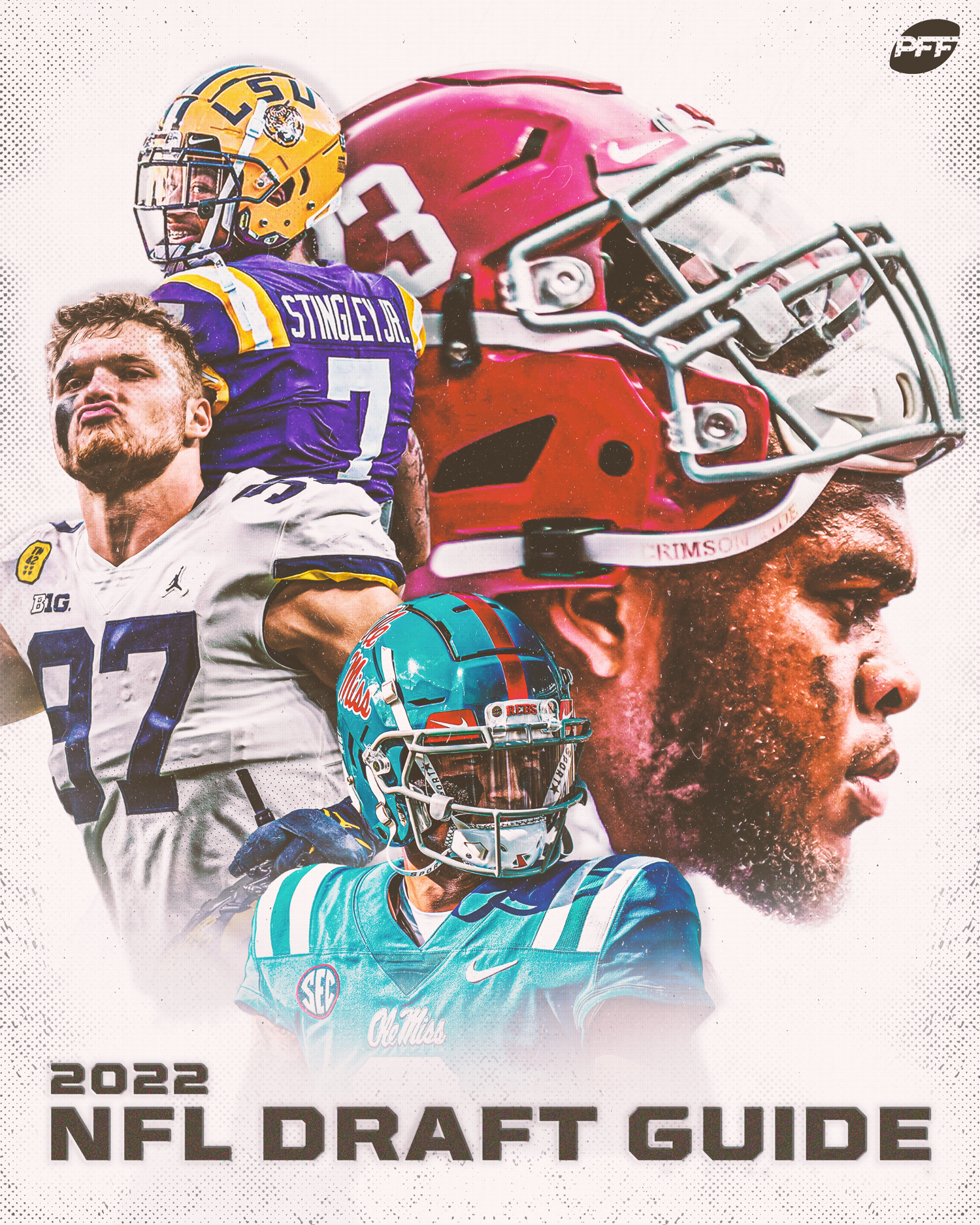 This is essentially USC's ranking, as the two true freshmen who placed Oklahoma here — quarterback Caleb Williams and wide receiver Mario Williams — followed head coach Lincoln Riley to the Trojans. 
Caleb Williams was 2021's most valuable true freshman quarterback, and it wasn't particularly close. He earned a 91.3 PFF grade, breaking Trevor Lawrence's PFF College record for the highest mark by a true freshman quarterback. The former five-star recruit's physical gifts enabled him to hit that elite mark. He still has a long way to go before he's a refined quarterback, as he needs to learn when to check the ball down. Trojan fans should be excited about Williams' potential over the next couple of years.
As for Mario Williams, he provided reliability for the Sooners as a true freshman. He was one of five Power Five wide receivers who received at least 40 targets and didn't drop a single one. The 5-foot-9, 186-pounder primarily lined up on the outside and had no issue against single coverage. In all, he earned a 79.2 receiving grade for the 2021 season.
This duo is already the best QB-WR tandem in the Pac-12 despite just one year of experience in the collegiate ranks.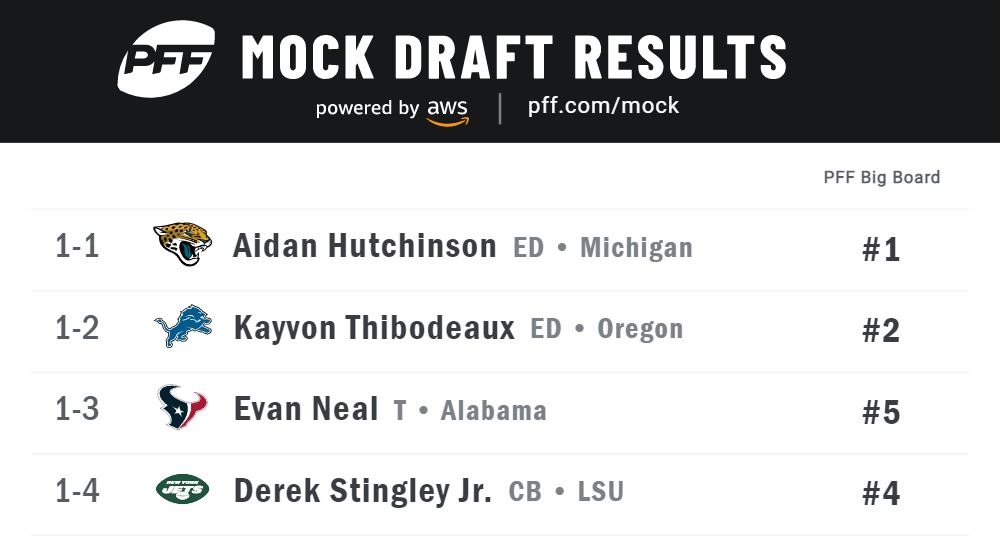 Wide receiver Xavier Worthy — the Longhorns' No. 2 recruit of the 2021 class and 62nd-ranked player overall by 247Sports composite rating — buoys this ranking for Texas. He was the 2021 recruiting class' most valuable true freshman. The 6-foot-2, 160-pound speedster turned into the go-to option for the Longhorns in the second half of the season due to a depleted wide receiver room. 
Worthy was targeted on 30.4% of his routes from Week 6 on as a true freshman — the sixth-highest rate among Power Five wide receivers. He made the most of the substantial workload, averaging 2.88 yards per route run and totaling 17 receptions of 15 or more yards in that span. In all, Worthy earned an 80.3 receiving grade for the season.
The other true freshman who impressed for the Longhorns in 2021 was nose tackle Byron Murphy II. He wasn't a premier recruit during last year's cycle but was widely viewed as an underrated prospect, which he showcased on the field. Murphy posted a 73.3 PFF grade as a freshman and earned a larger role as the season progressed.
Texas also added quarterback Quinn Ewers — the 2021 class' highest-ranked recruit — via the transfer portal after spending one year at Ohio State on the sideline. His presence isn't factored into this ranking because he didn't throw a pass once in 2021, but he is worth mentioning. The Ewers and Worthy connection could be a dangerous one if the quarterback lives up to his potential.
---
2022 NFL Draft position rankings:
Top 10 players at every position
QB | RB | WR | TE | iOL | OT | DI | EDGE | LB | CB | S
---
Four-star safety Andrew Mukuba is a big reason why Clemson claims the last spot in the top five. He is an all-around athlete who isn't afraid of physicality, as he's already one of the top tackling safeties in college football. He missed only three tackles from 48 attempts and finished with 75.0-plus grades both against the run and in coverage. Mukuba tallied a 77.5 PFF grade for the season. A mid-year lull caused him to transition into a reserve role, but he regained the starting job by the season's end because his strong play returned.
Cornerback Nate Wiggins and off-ball linebacker Jeremiah Trotter Jr. didn't have a major role like Mukuba, but each showed promise despite small sample sizes. Wiggins allowed just one catch on seven targets across 72 coverage snaps while Trotter earned a 71.4 PFF grade on 58 snaps.
Clemson's offense didn't have any major true freshmen producers, according to PFF's wins above average, but several flahsed, suggesting a 2022 breakout could come.
Five-star running back Will Shipley was one of those players, as he ranked 10th of 19 qualifying ACC running backs for the 2021 season. Four-star offensive lineman Marcus Tate is also in the same boat after posting a respectable 69.4 pass-block grade while bouncing in and out of the starting lineup. Lastly, tight end Jake Briningstool — the highest-ranked player at the position in the 2021 class — fared well across his limited 103 snaps with a 75.3 PFF grade.
Michigan's offense could be potent in 2022, and three players from the 2021 recruiting class are a key reason why.
None of quarterback J.J. McCarthy, running back Donovan Edwards or wide receiver Andrel Anthony earned a start in their respective true freshman seasons, but all flashed high-level play on the limited snaps they did receive.
McCarthy — Michigan's lone five-star of 2021 — played 165 snaps in his 2021 true freshman campaign and displayed the elite arm talent and athleticism that made him a highly regarded recruit in the first place, earning an 84.0 PFF grade across those reps. McCarthy tossed six big-time throws and produced only one turnover-worthy play from 66 dropbacks. On the ground, the 6-foot-3, 197-pound quarterback picked up seven explosive runs (10 or more yards) on 25 attempts, most of which were from designed attempts. We've seen head coach Jim Harbaugh incorporate some of the run concepts from his time with the San Francisco 49ers when Colin Kaepernick was his quarterback. 
Edwards was the Wolverines' next highest-ranked recruit after McCarthy. The running back first emerged onto the scene in Week 12's win at Maryland, when he caught 10 targets for 170 yards and a touchdown out of the backfield en route to a 92.0 receiving grade. Edwards finished with 3.79 yards per route run and a 74.3 receiving grade on 70 routes for the season.
Anthony wasn't a highly-ranked recruit like McCarthy and Edwards, but he did showcase big-play ability in his lone full game appearance of 2021 against Michigan State. The East Lansing native earned a 75.1 PFF grade that game, as he caught six passes for 155 yards and two touchdowns.