The SEC is indisputably the best conference in college football. Between LSU, Alabama, Georgia, Auburn, Florida and the rest of the giants of college football, the conference is constantly churning out elite talent — and you can look no further than the 2020 NFL Draft as evidence of that.
Even with all the players lost after April's draft, there is certainly no shortage of top-tier players in the SEC. In fact, there are plenty of budding college football players just waiting for the season to kick off. So, with the 2020 college football season inching closer, here are five players in the SEC who we expect to stand out and put their names among college football's elite.
[Subscribe to PFF EDGE or ELITE to gain access to  our fantasy football rankings and projections, PFF Player Grades, premium content and more.]
DI KOBIE WHITESIDE, MISSOURI
Just one season ago, Mizzou ended up churning out one of the highest-graded interior defensive linemen in the entire FBS. His name was Jordan Elliott, and he ended up as one of the biggest steals in the 2020 NFL Draft, but the man who played alongside him, Kobie Whiteside, might just have an Elliott-esque rise in him in 2020.
Whiteside produced a solid 78.8 pass-rush grade in 2019, 18th among 182 Power 5 interior defensive linemen — and he did that while playing nearly 60% of his snaps at 0/1-technique. Looking at reps at that specific alignment only, no current Power 5 player posted a higher pass-rush grade (79.7) or pass-rush win rate (16%) in 2019.
His get-off is truly special for a 310-pound man, and when you pair that with his raw power, interior offensive linemen get beaten.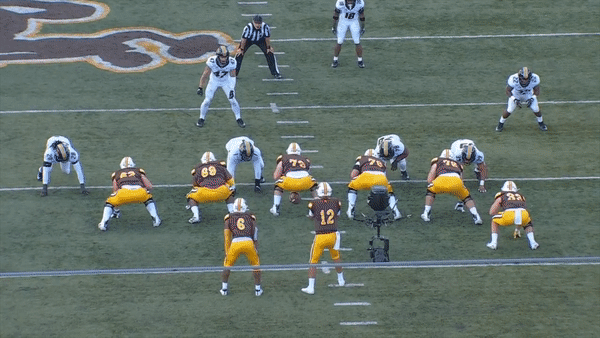 WR GEORGE PICKENS, GEORGIA
Pickens should already be considered one of the 10 best wide receivers in college football after what we saw from him as a true freshman in 2019.
The Hoover, AL native produced an 88.0 receiving grade that ranked third in the SEC and 17th in the FBS last season. Standing at 6-foot-3, Pickens possesses excellent ball skills, and they were a big reason for his early success — his catch radius is massive, and he has the body control to snag any off-target throw.
Jake Fromm gave him 49 catchable targets in 2019, and he didn't drop a single one of those. In fact, he had the third-most catchable targets without a drop in FBS last year.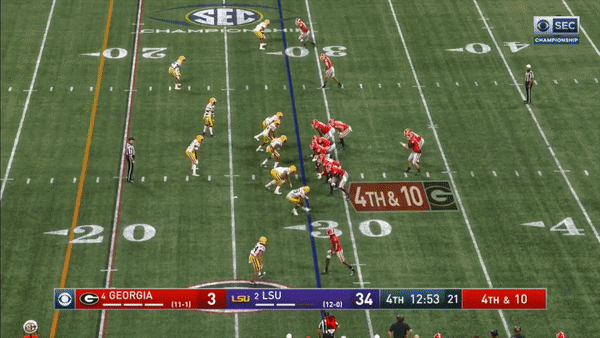 Pickens managed to have all this success despite having to deal with Fromm's relatively average arm talent. But now, he'll have Wake Forest transfer Jamie Newman, who has one of the best arms in the country, throwing him the ball.
Fromm's deep ball was lacking at Georgia while Newman ranked behind only Joe Burrow in deep passing grade in 2019. His touch is arguably the best in the nation, and that's something Fromm quite frankly didn't have much of. We believe that Pickens will put up even better numbers in 2020 than he did a season ago.
CB CORDALE FLOTT, LSU
Flott is a prime candidate to step into the spot opposite Derek Stingley Jr. on LSU's defense — the one that has been left by the recently departed Kristian Fulton — and if he does, it means that we are going to see more of the damage he caused as a true freshman last year. That can only be a good thing for the Tigers.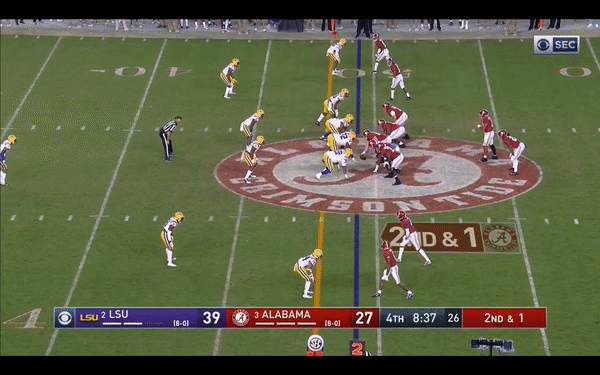 While his play strength has to improve — 165 pounds won't cut it against the SEC's best — Flott has the requisite length to disrupt the catch point. He stuck with receivers consistently in 2019, staying within a step of the opposing receiver on 68% of his targets in coverage. On 17 such targets, he allowed only three first downs while forcing seven incompletions.
LSU's secondary should still very much be a strength in 2020 with guys like Stingley and Flott on the field.
DI CHRISTIAN BARMORE, ALABAMA
Barmore has only played 269 snaps in his college career, but he already looks like the next great interior defensive lineman to come out of Alabama. He posted an 87.8 PFF grade in 2019, which would have ranked fourth in the SEC behind Elliott, Javon Kinlaw and Derrick Brown had he played enough to qualify for a rank.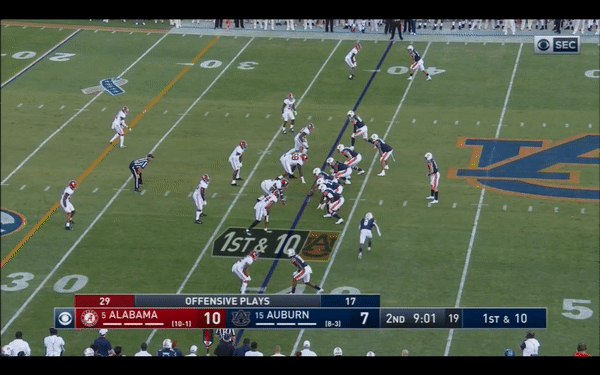 Barmore routinely plays with leverage, and it leads to consistent wins as a pass-rusher — he even finished the 2019 season with a double-digit win rate in every game that saw him rush the passer at least 10 times. His pass-rush win rate over the course of the whole year sat at 20.8% and would have ranked first in the SEC by over 2.5 percentage points had he played more snaps.
CB KAIIR ELAM, FLORIDA
If you follow PFF College closely, you will know how much we love Elam's play on the field. Florida's most valuable player of the 2019 season wasn't C.J. Henderson or Kyle Trask; it was Elam, the true freshman corner who barely played 300 snaps.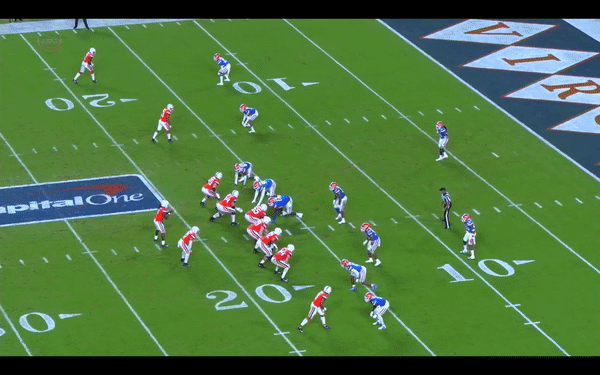 He consistently wins the leverage battle downfield and has plus instincts and length for the position. With that, he came away with six combined pass breakups and interceptions while allowing only 10 catches on 23 targets.
Elam ended up earning an 87.8 PFF grade for the year, the fourth-best we have ever seen by a true freshman cornerback. Obviously, the loss of Henderson to the NFL is a big one, but you likely won't see a change for the worse if Elam plays as he did last season. In fact, you might even see a better Florida secondary in 2020 because of Elam's elevated role.