There is no such thing as perfect in the game of football — every player on the field has some type of weakness. And while some have far fewer weaknesses than others, no player is flawless. We can, however, hypothetically build a player who would be deemed perfect if they were walking this earth and taking the field this fall. PFF's Ben Linsey did so last week for the NFL's recent quarterback draft classes, and I am going to do the same for the current crop of college quarterbacks.
Looking at every single quarterback currently in college football and their best attributes, this is who would make up the perfect quarterback if we could combine the best traits.
[Editor's note: Subscribe to PFF ELITE today to gain access to PFF's Premium Stats and new Player Grades experience in addition to the 2020 NFL Draft Guide, 2020 Fantasy Rookie Scouting Report, PFF Greenline, all of PFF's premium article content and more.]
This was a relatively easy choice. As myself and others within PFF have professed over the past few months, No. 1 overall pick Joe Burrow shattered PFF accuracy records in 2020. The only other quarterback to come close to his level was Slovis.
There were no expectations for Slovis to make any type of impact on USC in 2019, considering he was a three-star true freshman who wasn't being considered to start. That was until starter JT Daniels was knocked out for the season in the second quarter of the Trojans' first game of the year. Slovis was then thrust into the starting role and went on to display pinpoint accuracy to all levels of the field each week. Out of every FBS quarterback to attempt at least 100 passes last year, no one threw a lower rate of uncatchable passes than Slovis. When filtering to just throws of 10 or more yards downfield, Burrow and Slovis posted near-identical accurate pass rates — just above 62% — and no one was close to touching the two at that mark. Third place sat at 57.5% and fourth was down at 53%.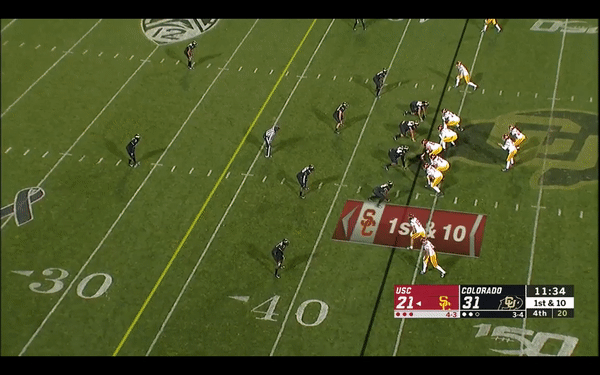 And it's not because Slovis had an incredibly high rate of open throws, either — he still was second to only Burrow in percentage of accurate passes thrown to a tight window. Accuracy is the most important trait to have for a quarterback, and Slovis takes the cake here by a mile.
One of the most heated debates in college football this offseason has been over who the third-best quarterback is behind Trevor Lawrence and Justin Fields. We here at PFF are among the few who have Georgia transfer Jamie Newman in that spot. The biggest reasons why we have Newman there are his underappreciated arm talent and how he made the most of a bad situation at Wake Forest. Specifically, Newman's touch is really the key driver in this — it's the best in the country. Newman displayed great touch when leading downfield last year and dropped numerous balls in the bucket over his receivers' shoulders. He had 22 such completions last year, which tied for the most among Power-5 quarterbacks.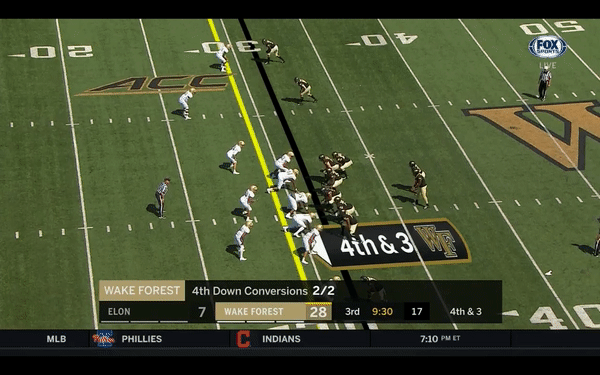 Newman's top-notch touch is going to give Georgia something it didn't really have with Jake Fromm: A formidable deep passing attack. Newman ranked second to only Burrow among Power-5 quarterbacks in deep (20-plus yard throws) passing grade last year with his great touch. He can thread the ball into tight windows with easy zip if need be or drop it perfectly over the receiver's shoulder. And because of that, he's our third-best quarterback in the country and looks poised for a big year with his supporting cast at Georgia.
ANTICIPATION: TANNER MORGAN, MINNESOTA
Throwing with anticipation goes hand in hand with accuracy as essentials to successful quarterback play. That's a big reason why we saw Morgan break out in 2019. After being thrust into the starting job in Week 9 of 2018 due to injury and finishing the year outside the top-100 in PFF passing grade, Morgan came back in 2019 and improved his grade rank to eighth. His ability to throw with anticipation over the middle was instrumental in his passing success this past year. Morgan threw over the middle of the field to the intermediate depth on 28% of his pass attempts in 2019, which was over seven percentage points higher than any other Power-5 quarterback. And when doing so, he threw his receivers open like clockwork.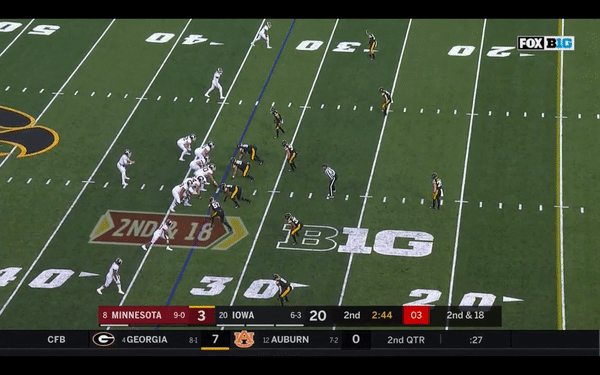 This play from Morgan against Iowa is a great example of that supreme quality. The ball is out of his hand before Rashod Bateman gets out of his break and is perfectly placed, albeit dropped (no slight to Bateman, he's one of the top three returning wide receivers in college football).
Arm strength is perhaps the most overrated trait when it comes to quarterbacks. A quarterback doesn't need a bazooka of an arm to be a successful deep passer — accuracy, timing and anticipation are far more important. That said, it certainly doesn't hurt if a quarterback does have a rocket. There isn't a bigger arm out there than that of soon-to-be top draft pick Trevor Lawrence.
As PFF's Lead Draft Analyst Mike Renner said in an article detailing why Lawrence is a better prospect than Joe Burrow, Lawrence can make the far-hash deep out/comeback look easy to hit.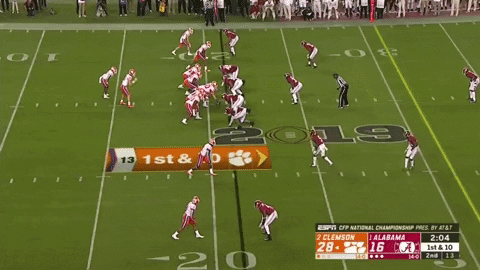 And he doesn't lose any zip on the ball when throwing on the run, either. Lawrence's arm strength has resulted in numerous frozen ropes on designed rollouts as well as a Power-5-leading six big-time throws and 12 touchdowns since 2018.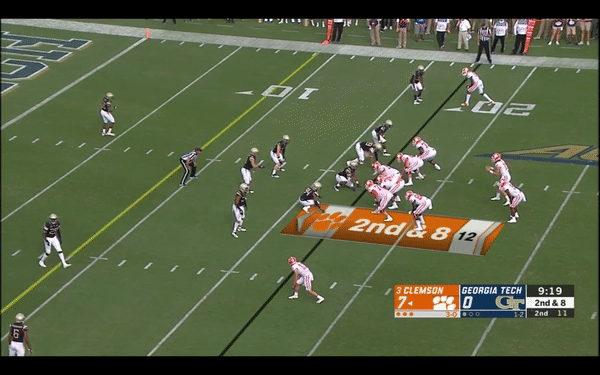 Arm strength is the cherry on top for a quarterback and not as vital to success like accuracy is, but it certainly helps in making tough throws.
MOBILITY: JOHN RHYS PLUMLEE, OLE MISS
Dual-threat quarterbacks continue to become more prevalent each year, and mobility really has become a valuable and essential part of the position. While Ole Miss quarterback John Rhys Plumlee's passing was pretty subpar in his true freshman campaign, no quarterback was more dangerous on the ground.
Plumlee carved up the SEC, boasting 4.4-second speed in the 40-yard dash. He averaged 7.5 yards per designed rush attempt, which is the highest among returning Power-5 quarterbacks with at least 60 such attempts last year by a good margin. He also broke a tackle on a quarter of those 130 carries. Plumlee had at least two runs of 10 or more yards in every single one of his eight starts and put up six against the eventual national champion LSU Tigers. To take it a step further, he had 10 runs on the year that resulted in a gain of at least 30 yards. The next closest FBS returning quarterback had four.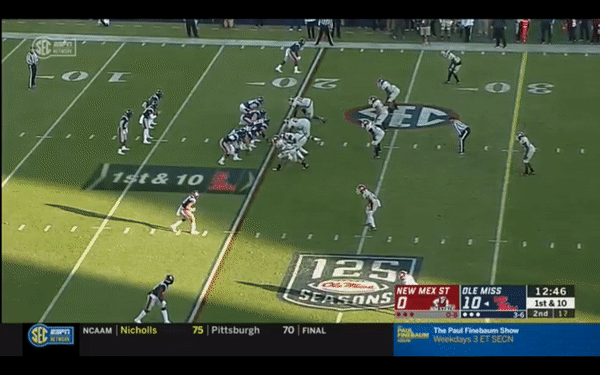 Plumlee may not be a true dual-threat quarterback quite yet given the poor passing numbers he posted (60.1 passing grade, six big-time throws and eight turnover-worthy plays), but his rushing ability is better than what anyone else brings to the table.
Lawrence may not be the top choice for mobility (although he is close), but he certainly is when it comes to pocket presence. Almost all true freshman/sophomore quarterbacks struggle with pocket presence and handling unfavorable situations under duress in their first tastes of college action. Lawrence, however, is the big outlier here and has looked like a seasoned pro with how he can evade sacks and create a huge play in tough situations.
As an underclassman, Lawrence converted pressure into a sack on just over 15% of his pressured dropbacks — a mark that's around the 80th percentile among Power-5 quarterbacks. When under duress in that span, he delivered a big-time throw at the highest rate among Power-5 quarterbacks with 100 attempts under pressure since 2018 and a turnover-worthy play rate that ranked fifth-best. Lawrence has routinely delivered strikes with defenders right in his face as he did in the National Championship game as a true freshman: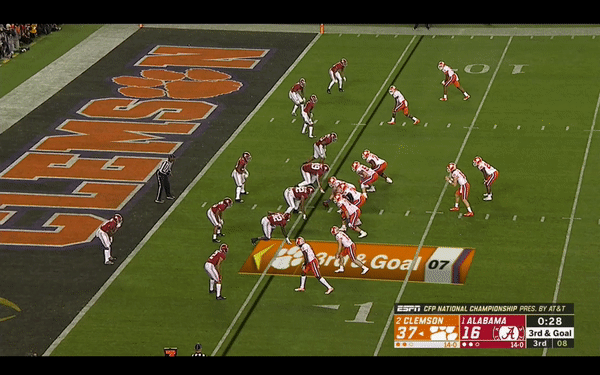 Lawrence's poise and ability to manipulate the pocket is remarkable for someone as young as he is. As PFF's Seth Galina said in a previous article, Lawrence's commitment to keeping the route timing intact when under pressure is advanced for his age. 
It's no secret that Lance's decision-making and ability to protect the ball is the best in college football when including the FCS — his touchdown-to-interception ratio in 2019 was 28-to-0. We here at PFF don't necessarily condone putting an incredible amount of stock into touchdown-to-interception ratios and instead prefer to look at their big-time throws to turnover-worthy plays. While Lance's big-time throw rate isn't anything too special, his 1.2% turnover-worthy play rate certainly is and backs up the goose egg he had in the interception column.
Obviously, the level of competition Lance faced compared to other top quarterbacks in the 2021 draft class is drastically lower. He wasn't asked to win games with his arm nearly as much, but that is still an incredibly impressive rate nonetheless. Lance's decision-making and ability to take care of the football, as well as his athleticism and overall arm talent, make him a legitimate candidate to be the third quarterback off the draft board in 2021.