We're hot on the trail of every NFL Training Camp as we progress into the first few weeks of the preseason. With injury news coming out every day unsettlingly, we're tracking all the major takeaways from every team's camp, be it good or bad, and what that could mean for each franchise heading into the season.
Keeping things going today, we examine all 32 teams' training camps to date, continuing things with the NFC South.

The Atlanta Falcons and Star wide receiver Julio Jones have agreed on a contract adjustment, which means that Jones has reported to training camp. Jones was threatening to hold out, so it'll be a relief to have him back with the team. Since entering league, Jones has established himself as arguably the best receiver in the game and has notably lead the league's receivers in yards per route run in four of his seven professional seasons. As you'd expect, Jones' offensive grade of 91.8 ranked first among qualifying receivers last year.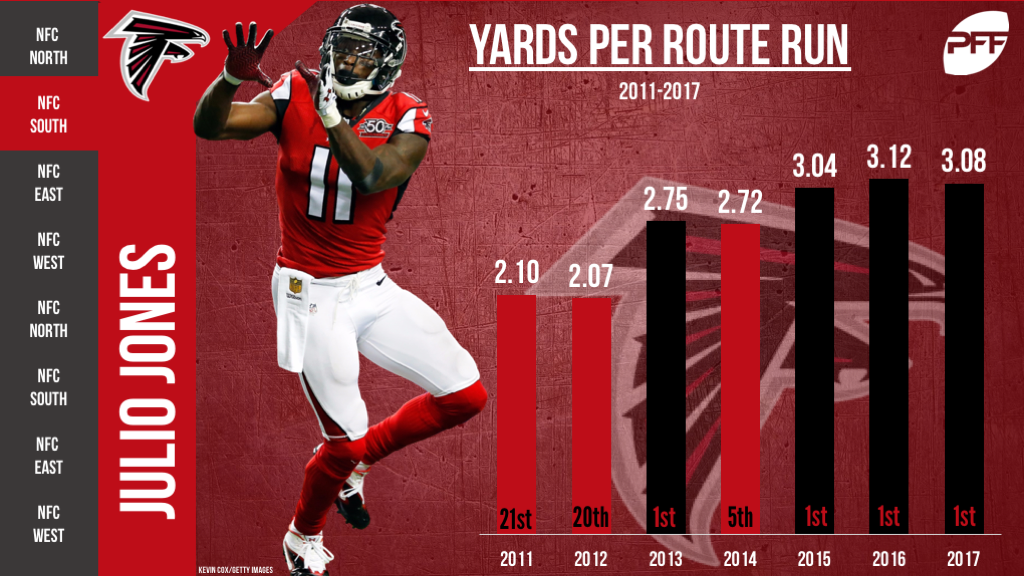 Free agent signing Ross Cockrell has been placed on injured reserve after he broke his leg last week. It's disappointing development for the fifth-year cornerback, who signed a two-year, $6.8-million deal back in March, and had what would have been our top contract among cornerbacks this season. Cockrell enjoyed a productive season last year, earning a defensive grade of 71.1 and a coverage grade of 74.1 which put him 51st and 38th among the league's qualifying cornerbacks, respectively, and all told, he allowed a passer rating of just 69.7 on his targets in coverage, which ranked 19th among players at the position.
The team has said that first-round interior defensive lineman Vita Vea's calf injury is better than they expected. Vea went down with a nasty-looking injury earlier on in training camp, so it will be a huge relief to hear that he should be good to go for Week 1. The former Washington star was selected 12th overall in the NFL draft after finishing the 2017 season with a 93.2 overall grade and a pass-rushing productivity of 10.6, the third-best mark among draft eligible interior defensive linemen.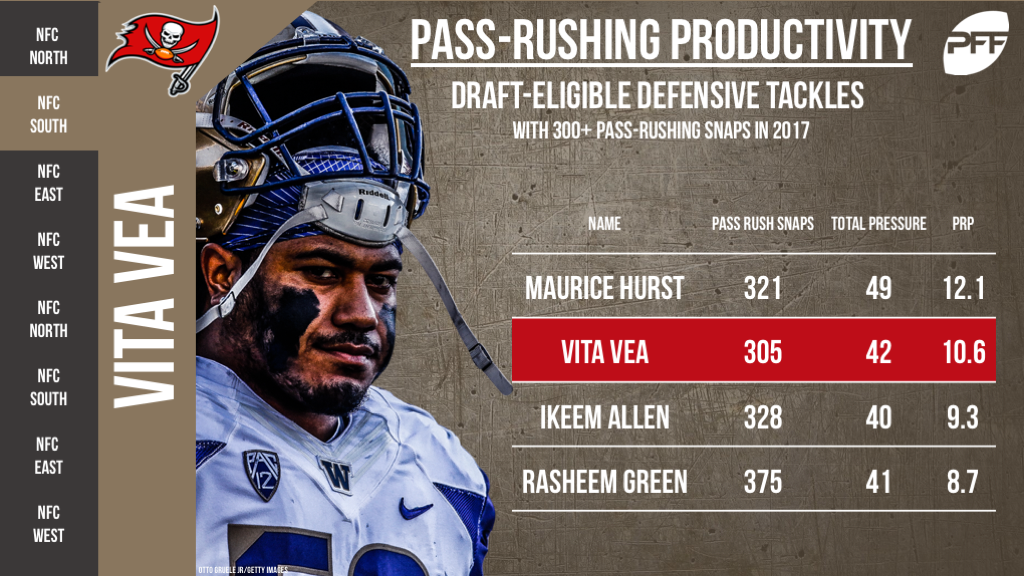 Free agent signing Cameron Meredith avoided the PUP list and is participating in team drills at Saints training camp. Meredith missed the entire 2017 through injury, but he was an incredibly effective slot weapon for the Bears in 2016. That year, Meredith ran 47 percent of his routes from the slot and averaged an impressive 1.77 yards per route run, the 15th-best mark among receivers.
PFF Training Camp Takeaway Series
---
AFC East | AFC North | AFC South | AFC West
NFC East | NFC North | NFC South | NFC West