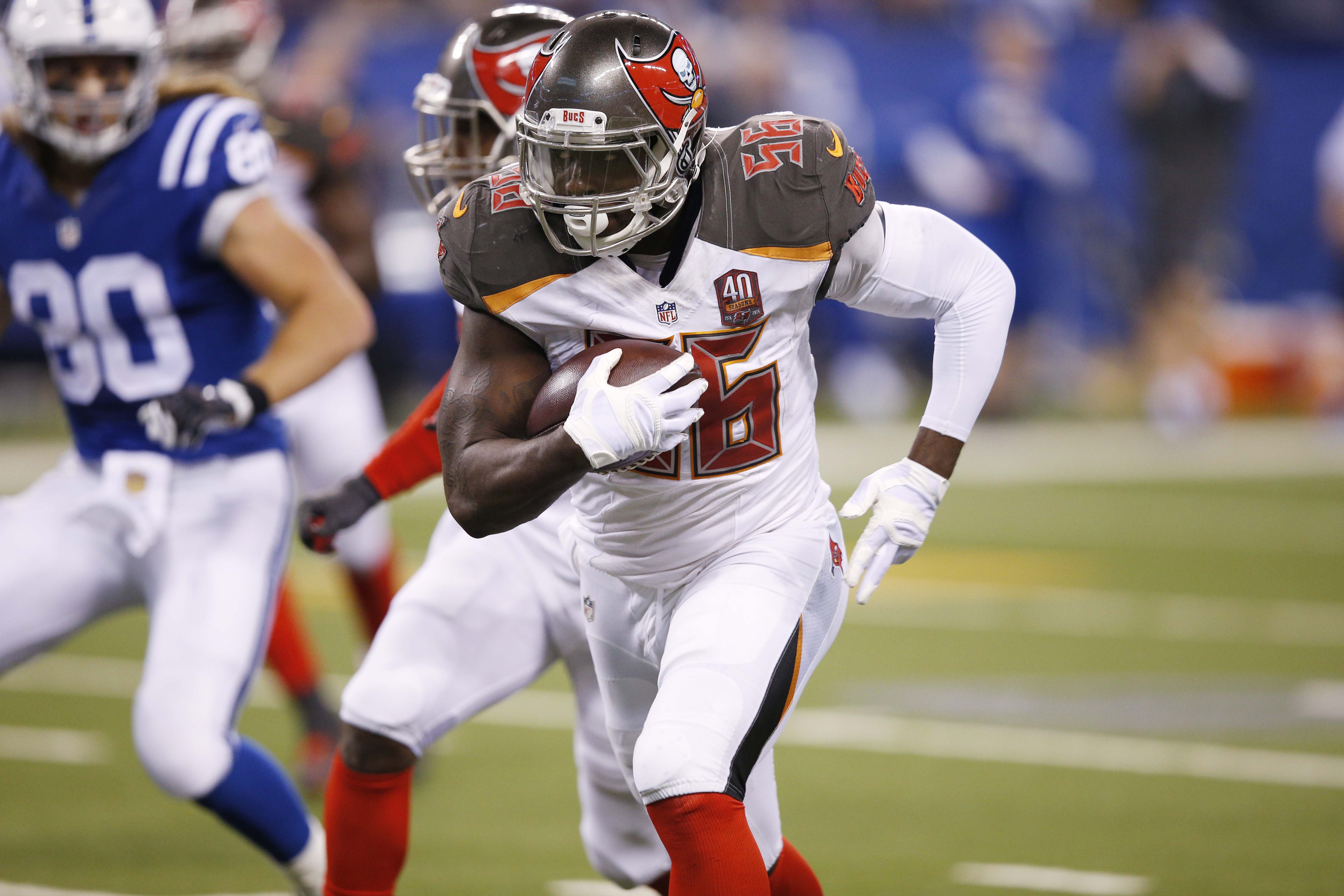 INDIANAPOLIS, IN - NOVEMBER 29: Jacquies Smith #56 of the Tampa Bay Buccaneers runs with a fumble against the Indianapolis Colts during the game at Lucas Oil Stadium on November 29, 2015 in Indianapolis, Indiana. The Colts defeated the Bucs 25-12. (Photo by Joe Robbins/Getty Images)
Jacquies Smith of the Tampa Bay Buccaneers has experienced a setback regarding his knee and will undergo a procedure today, per ESPN . Smith was already placed on the PUP list earlier this week in relation to an ACL injury he suffered Week 1 last year. The setback is said to be minor and Smith is expected to be out for only a few weeks.
Smith has struggled with injuries in his three-year stint with the Buccaneers. He recorded only one snap in 2016 after logging 470 in 2014 and 562 in 2015.
While Smith has shown flashes of pass-rush potential, notching seven sacks in 2015, he only ranked 43rd out 51 qualifying 4-3 defensive ends in pass-rush productivity that year. He ended the year with an overall grade of 38.9.