Sunday brought another action-packed slate of games, highlighted by three overtime games and over half the games decided by three or fewer points.  The Patriots re-asserted themselves, and the Browns scored more than 30 points for the first time since 2015.  Without further ado, let's focus on some top defensive performances from Sunday.

While the Giants ultimately could not stop Alvin Kamara, Collins got back on track with his best game of the young season.  His six stops Sunday were a team-high, and they have now put him tied for sixth in the league among safeties. Coming into the game, Collins had given up a 144.3 passer rating on throws into his coverage, but Sunday was a different story, as he only allowed one reception on five targets for 11 yards (a 39.6 passer rating).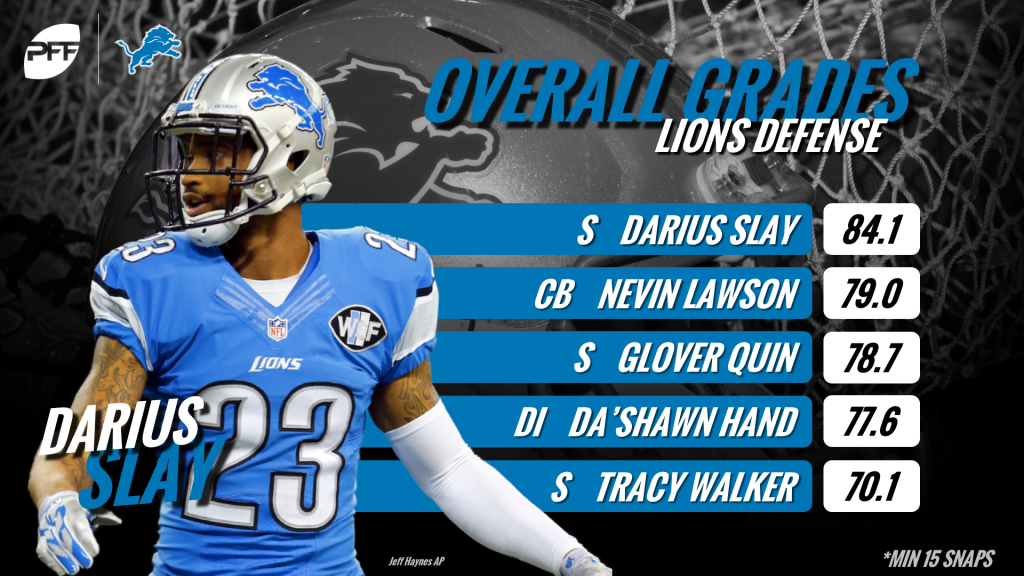 Slay was his normal lockdown self on the outside Sunday, only allowing two catches on six targets for 20 yards.  On the season, his passer rating allowed of 56.8 is eighth-best among cornerbacks, and he has also only allowed 12 yards after the catch, which is fourth-best among players at the position. 
To say Khalil Mack has had a significant impact on the Bears' defense is still putting it lightly.  In their 48-10 drubbing of Tampa Bay, Mack had four total quarterback pressures, including a sack, and also racked up three defensive stops.  On one of the pressures, he hit Jameis Winston's arm and the ball floated for an easy interception for Danny Trevathan.  Mack's pass-rush productivity (23.4) is tops in the NFL and he's second only to Aaron Donald in his pass-rush win percentage (25.8%).
In a game that featured a whole lot of offense and the Bengals' winning on a last-second A.J. Green touchdown, Atkins was the game's dominant defender.  He totaled seven quarterback pressures and four stops as the lone Bengal defender to post a grade above 70.0. Atkins is currently the fourth highest-graded interior defender and second overall in total pressures, with 26.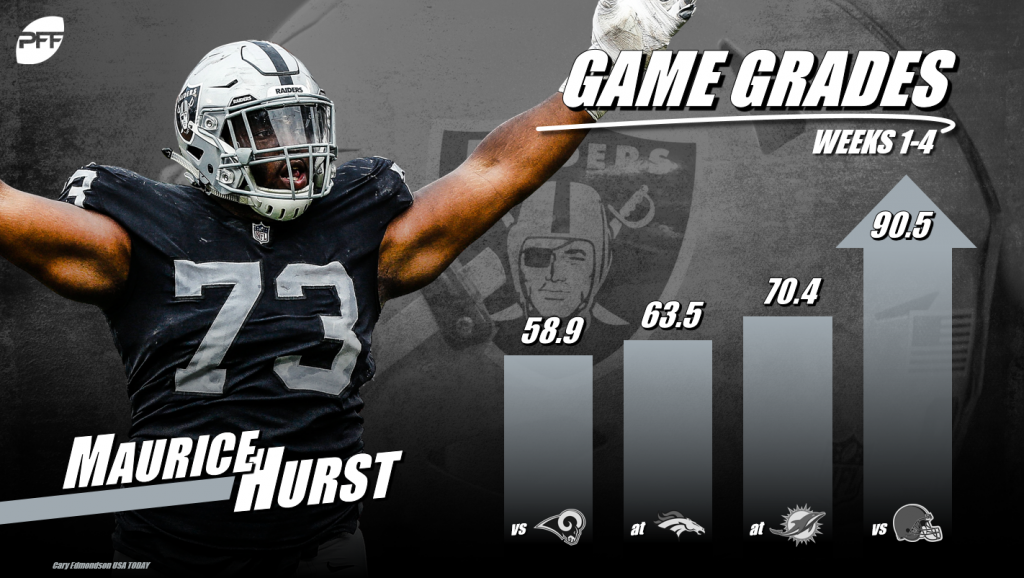 The No. 3 player on PFF's Big Board heading into the 2018 draft, Hurst fell due to a heart ailment, before eventually being drafted by Raiders in the fifth round.  After being cleared to go, Hurst is now starting and made his most significant impact to date this past weekend.  Hurst had a sack and a hurry to go along with four other defensive stops. His eight stops are now only four behind the leader among interior defenders.
A repeater from the Week 3 standouts, Watt is the second highest-graded edge defender (90.1) behind Khalil Mack (90.7) and, along with teammate Jadeveon Clowney, lived in the Colts backfield on Sunday.  The two combined for 14 total pressures (seven and two sacks each). Watt also added three stops. Watt now has 14 total pressures (including five sacks) over the past two weeks.  
Garrett may not yet be the most consistent pass-rusher, but he is dominant in the run game.  Against the Raiders in another heart-breaking loss for the Browns, Garrett had five total QB pressures and a whopping eight stops. He now leads all edge defenders in stops with 17 on the season.
The veteran corner had his second highest-graded game in the past five seasons Sunday night against the Steelers.  He allowed only two receptions on five targets for 16 yards and a 48.8 passer rating to go along with two pass break-ups.  On the season, he has only allowed 12 completions on 23 targets for 146 yards and a 53.9 passer rating.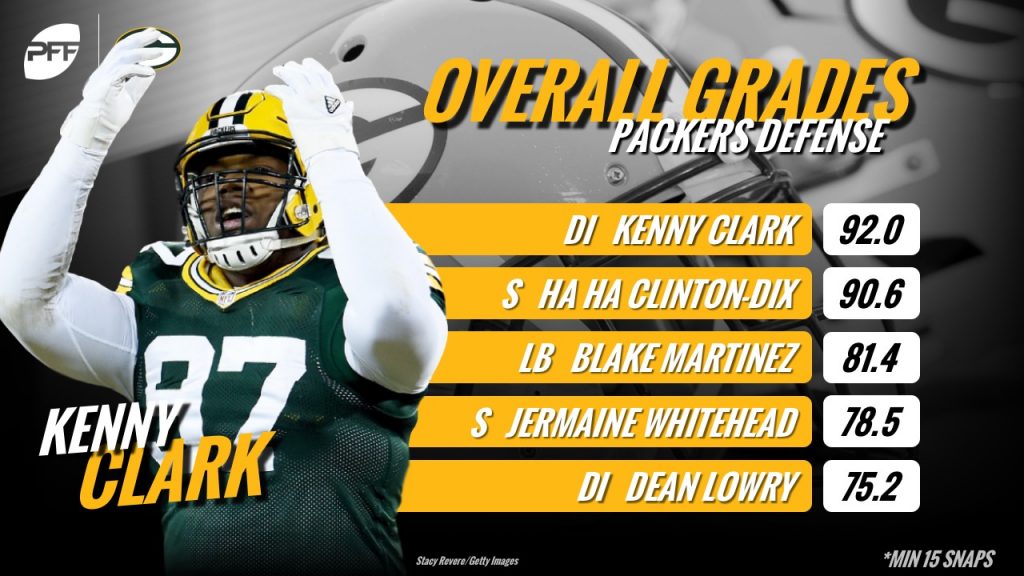 Another person also on this list in Week 3, Clark continues to be an impact player on the interior for the Packers.  Clark's game grade has increased in each of the first four weeks. Helping to shutout the Bills this past weekend, Clark had four hurries and a stop.  His 12 stops are tied for the most among interior defenders, and his run-stop percentage (13.3%) is fourth among players at the position.