Calais Campbell—PFF's No. 1 available free agent once the franchise tag made its mark—is set to join the Jacksonville Jaguars, giving the team a big-free agent splash for the second year in a row, having brought in Malik Jackson from Denver in 2016.
Campbell may be on the wrong side of 30, but he is one of the best interior players in the NFL, and is coming off the best year of his career. In 2016, he ended the season with an overall grade of 90.4, which trailed only Aaron Donald among interior defenders.
Campbell posted 56 total QB pressures, was not blanked as a pass-rusher in any one game, and added five batted passes at the line over the year. He missed just three tackles all season, and was one of the most destructive defenders in the game, forming the lynchpin of the Arizona defensive front.
By any measure, he is well worth a significant free-agent contract, but one interesting wrinkle is that he plays a very similar position to both Malik Jackson and Sen'Derrick Marks in Jacksonville, at least in terms of alignment along the defensive front.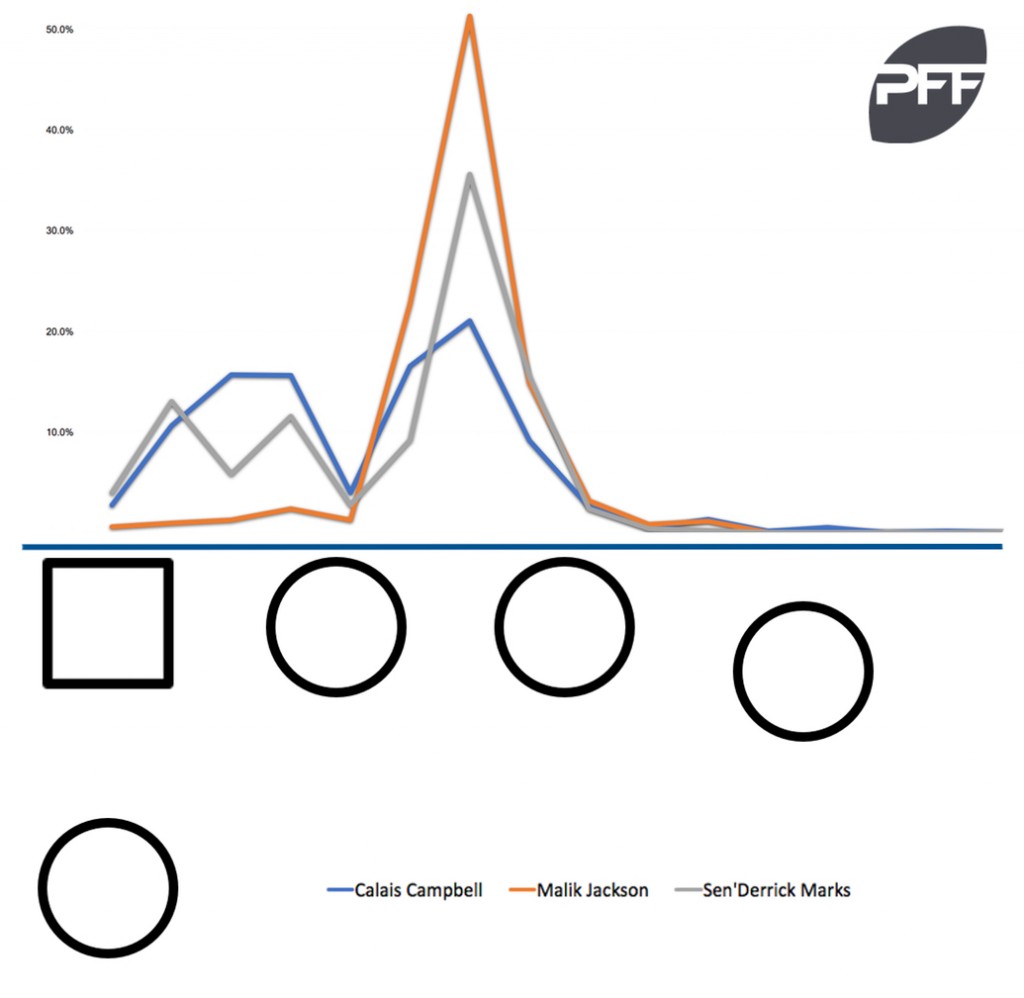 The Jaguars are reportedly shopping Sen'Derrick Marks in trade talks, so that problem could take care of itself, but with Jackson and Campbell, the Jaguars have some interesting planning to do in terms of how they will deploy them.
Both Jackson and Campbell play primarily as the pass-rushing interior player along a defensive front, effectively the "3-technique" defensive tackle who lines up outside of the guard and attacks the B-gap. Jackson played there almost exclusively in 2016, and while Campbell has a more diverse alignment profile, the majority of his snaps for the Cardinals came in that same spot, and Arizona was a base 3-4 team.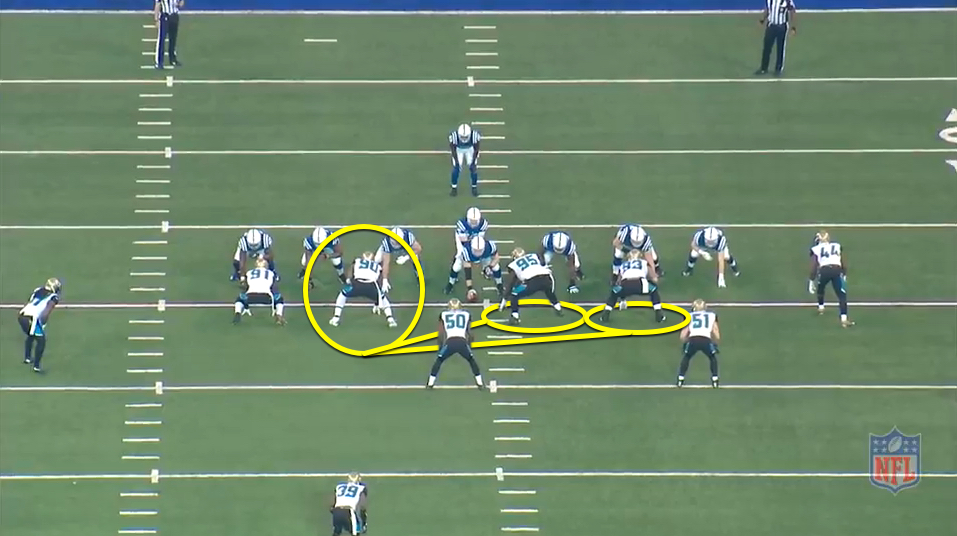 That gives the team two potential options to accommodate both players at the same time. One will remain in the 3-technique spot along their defensive front, and the option is for the team to move one out to defensive end, effectively replacing Tyson Alualu as the defensive end on the strong side of the formation. That player typically plays head up over a tackle as opposed to outside him in conventional 4-3 alignments.
The other option would be Campbell—who has more experience playing further inside than Jackson—taking snaps as the nose tackle in this scheme, attacking the A-gap and leaving Jackson in the role he played a season ago.
It will be interesting to see what the Jaguars do schematically and from an alignment point of view to accommodate two players that have effectively played the same position over the past few seasons.