· Titans-Colts LIVE bet plan: If Titans offense that thrives on scripted plays finds early success, bet the live under.
· Steelers-Jets LIVE bet plan: Should the Steelers jump out to a decent early lead, bet on Zach Wilson and the Jets to rally with back-door cover or win.
• New users who bet $10 or more at BetMGM will receive a free year's subscription to PFF+ — a $79.99 value.
Estimated reading time: 4 mins
---
Live betting can be one of the better ways to profit, as sports books are slower to adjust to new information than in other markets.
But with 14 games on Sunday, it can be quite overwhelming for the bettor to follow the different markets and capitalize on inefficiencies. The goal in this space is to provide angles to monitor, helping bettors cut through the noise and leave with a gameplan for what to live bet.
---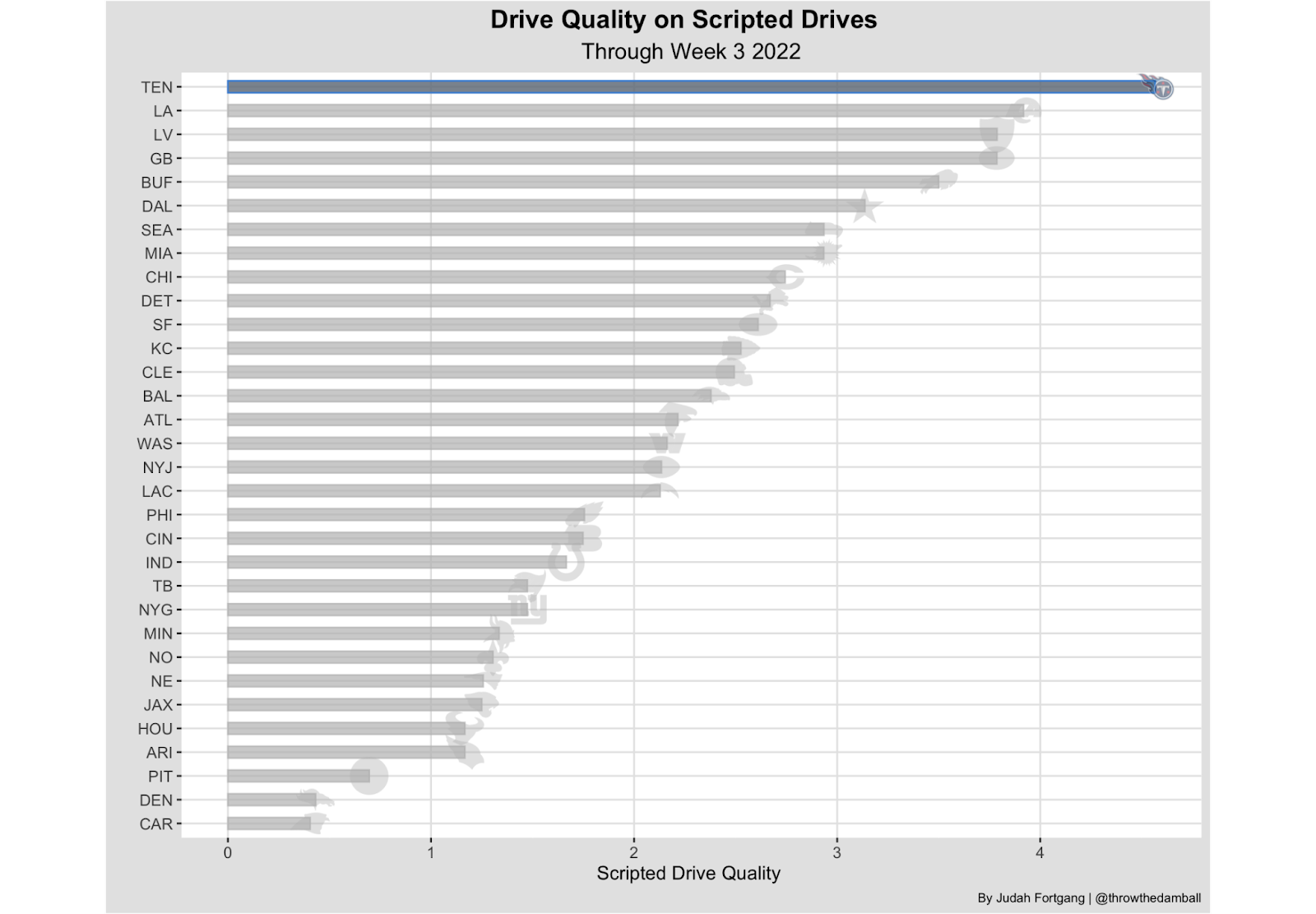 · The Titans have been the best team in the NFL moving the ball on scripted drives (defined by first ~15 plays). On non-scripted drives?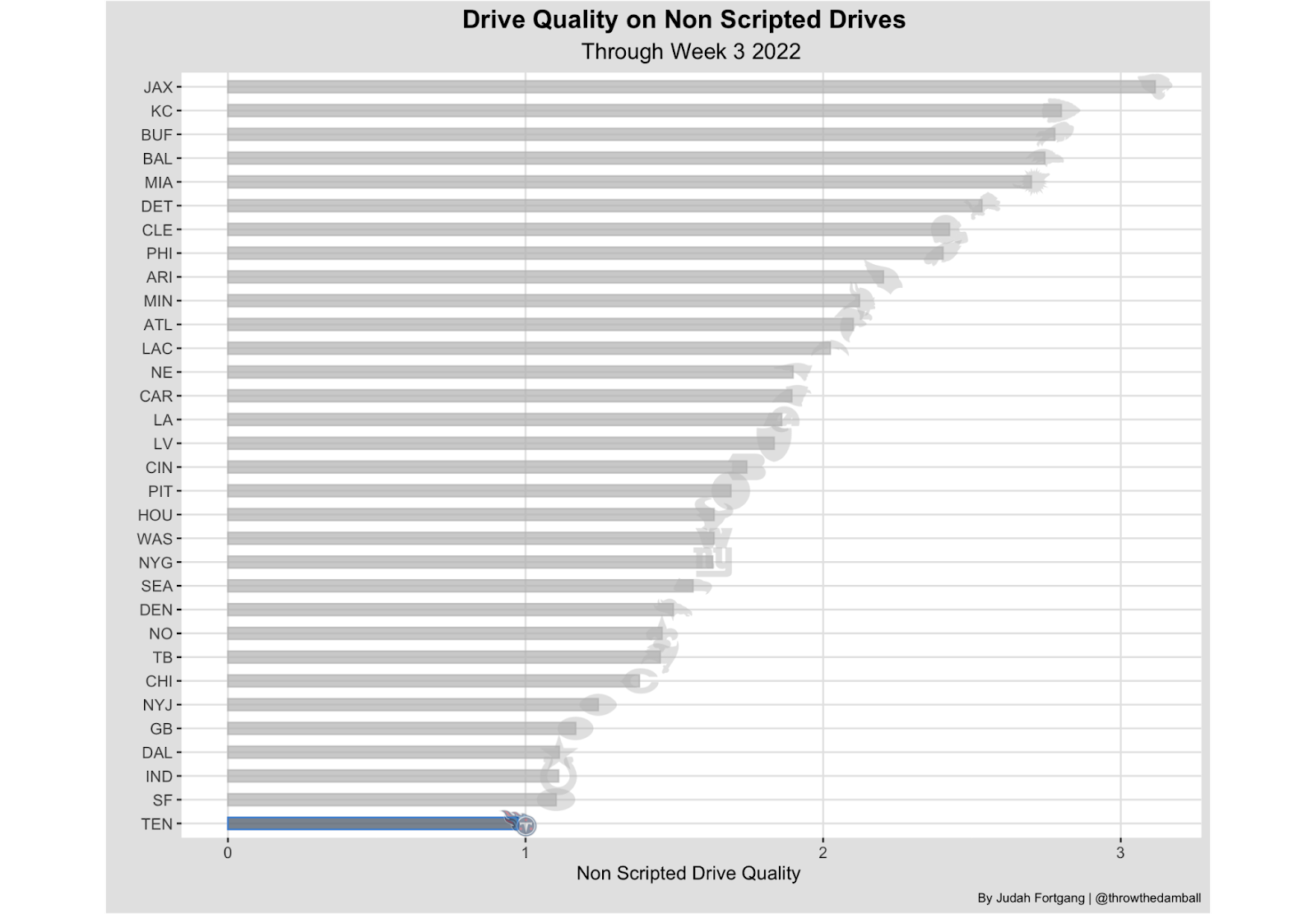 · After the scripted plays are complete, the Titans are the worst team at moving the ball.  
Live-betting strategy: If markets move the total on the backs of the Titans' early success — which should be built in — I'd be looking to bet the under, with the Colts ranked 32nd in EPA, and the Titans 24th in the same category.
---
Jacksonville Jaguars at Philadelphia Eagles (Pregame: Eagles +6.5, 44.5)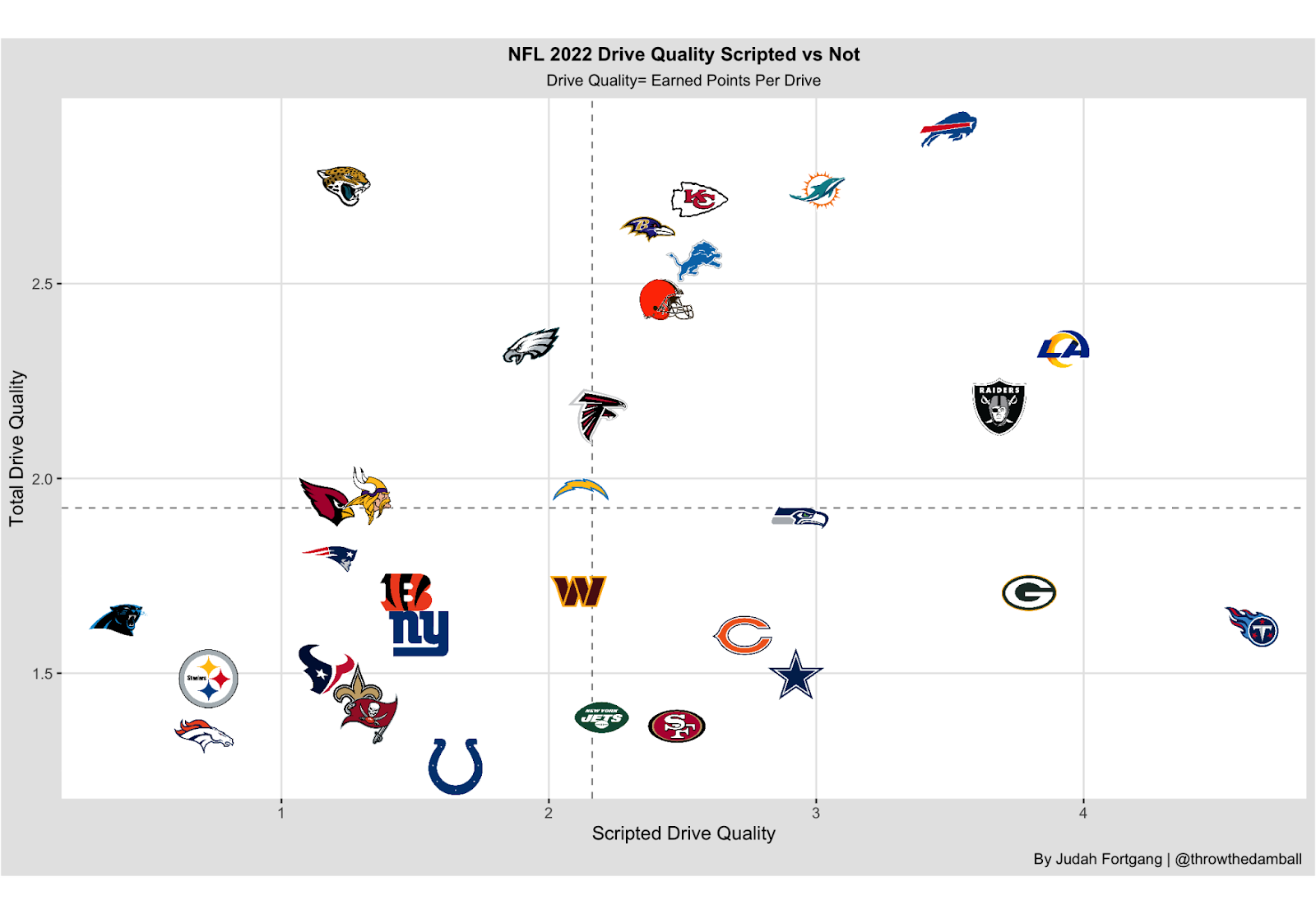 · The Jaguars have been one the NFL's worst offenses on scripted drives, but despite the slow starts, they have been one of the best teams moving the football — with the second-best total drive quality mark. 
· As we've illustrated in previous pieces, good offenses create volatility ripe for value live betting. These offenses –2nd/8th in drive quality and 3th/7th in EPA — should trade scores back and forth, allowing bettors to capitalize on the volatility. Look to grab a profitable middle bet in this spot.  
Live-betting strategy: 
Like our Titans-Colts strategy, despite it being priced in, look for the market to upgrade the eagles, should they go up early. i'd then bet the Jaguars — who have the offense to strike back and keep up the pace with the Eagles.
---
· Despite ranking 28th in EPA/Play, and 27th in Success Rate over the past 2 seasons, the Jets are 23rd in EPA and 24th in Success Rate when trailing.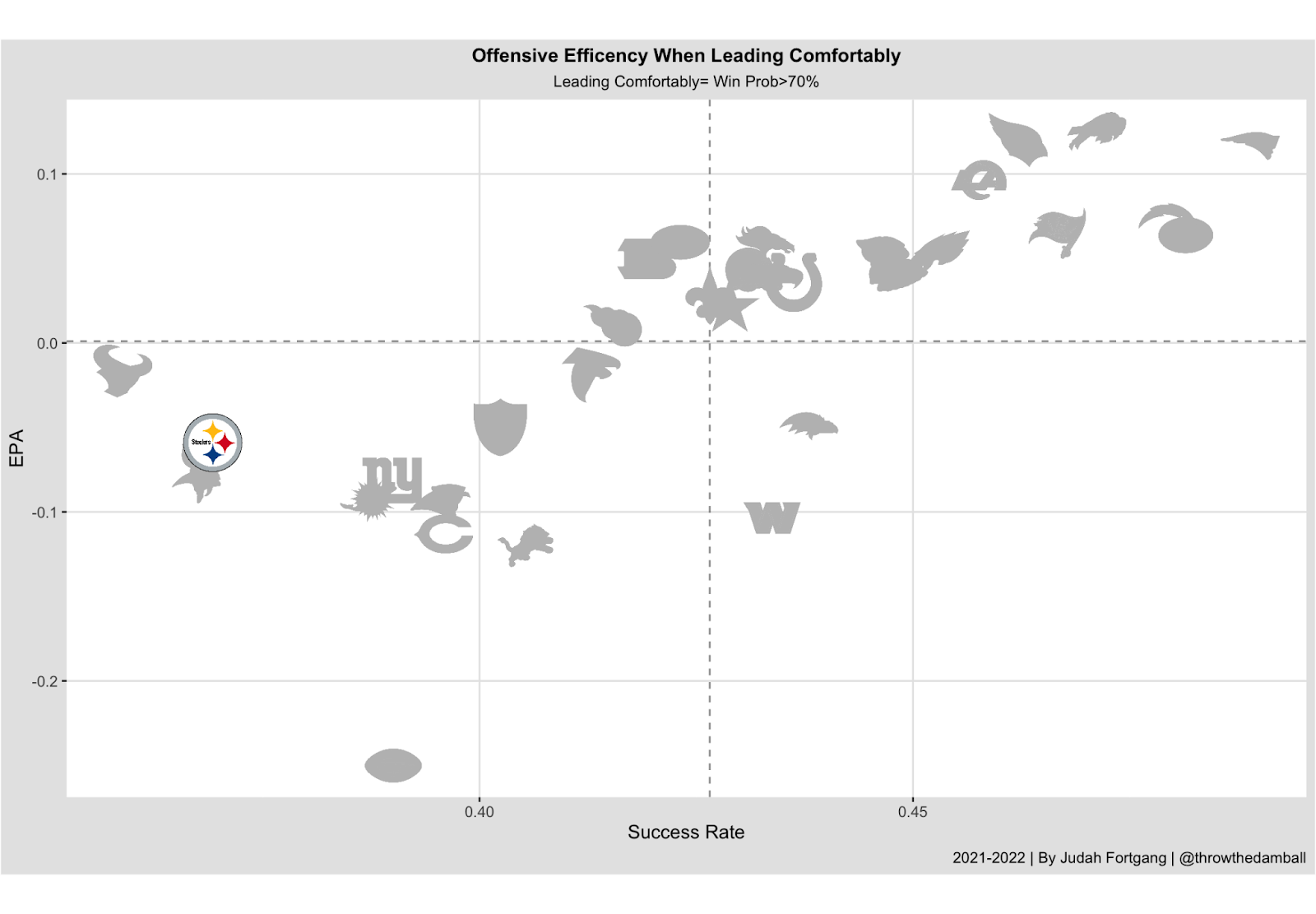 · Meanwhile, the Steelers have been among the league's worst teams when playing from ahead, as illustrated in the graph above.
Live-Betting strategy: Should the Steelers jump out to a decent lead, I like betting on the Jets with Zach Wilson to come back and grab a back-door cover or win.