• Lions-Vikings LIVE BET plan — Bet on the trailing team around key numbers of 7.5/10.5 — especially the Lions at + money — if the timing is right.
• Ravens-Patriots LIVE BET plan — If Baltimore builds an early lead, head to the alt line at -9.5/-13.5 at + money.
• New users who bet $10 or more at BetMGM will receive a free year's subscription to PFF+ — a $79.99 value.
Estimated reading time: 4 mins
Live betting can be one of the better ways to profit, as sports books are slower to adjust to new information than in other markets.
But with 14 games on Sunday, it can be quite overwhelming for the bettor to follow the different markets and capitalize on inefficiencies. The goal in this space is to provide angles to monitor, helping bettors cut through the noise and leave with a gameplan for what to live bet.
---
• Bet on the trailing team around key numbers like 7.5/10.5
· In QB Kirk Cousins' era in MIN, the Vikings rank 8th in EPA in neutral game scripts or when they are trailing. But the team's EPA dips to No. 24 when playing from comfortably ahead.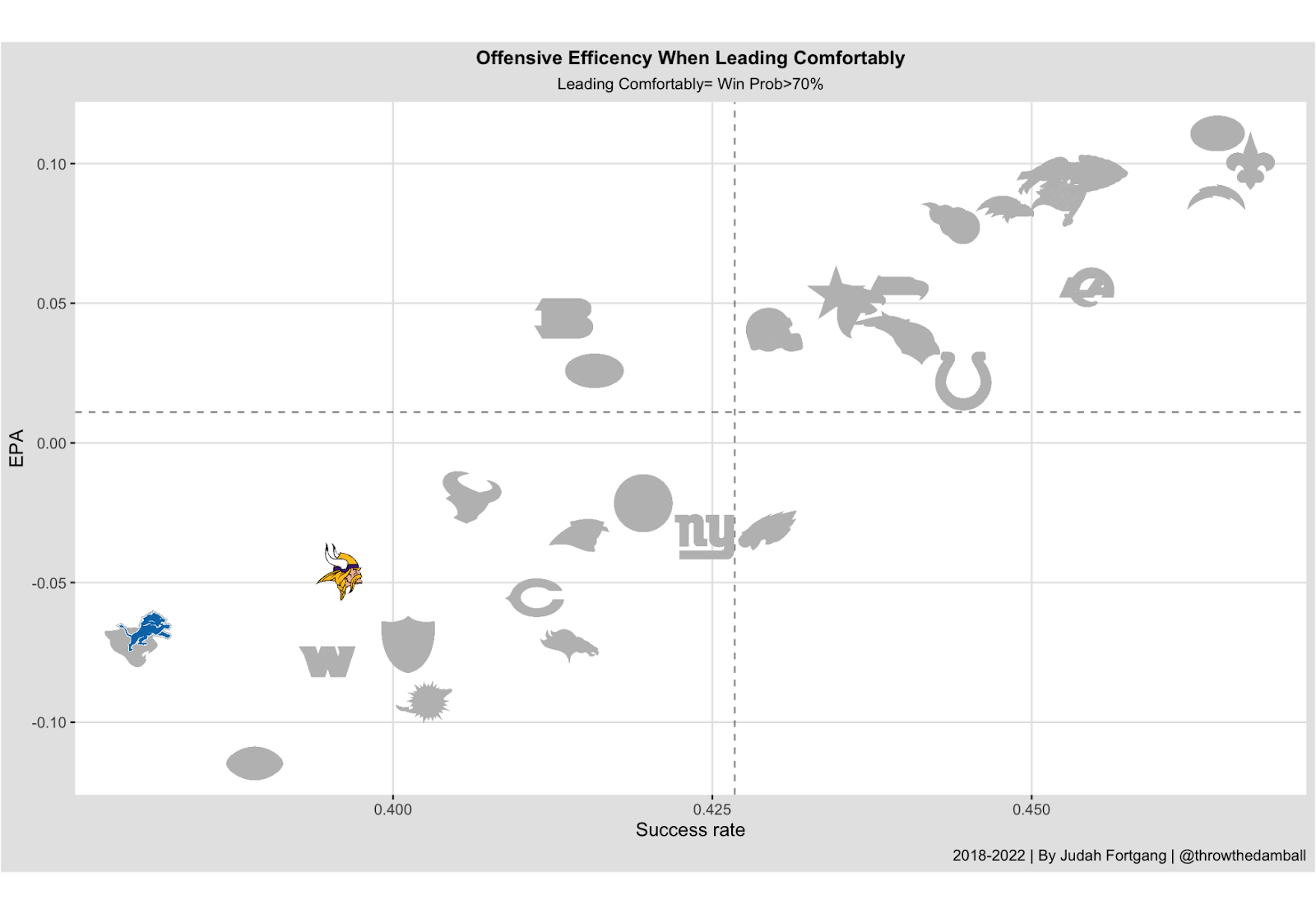 · This might seem like noise, but it's been four years of consistently the same story: Vikings get ahead, fail to extend the lead and the game comes down to the last drive. Fourteen of the Vikings' 17 games last season were decided by one score.
· Meanwhile, since the Jared Goff-Dan Campbell era began in 2021, the Lions are 26th in EPA when in all situations except coming from behind, and they're 18th in EPA playing from behind. Should they go down, look for the Lions to come roaring back.
Bottom line
Both teams struggle to extend leads and are at their best when playing from behind. Timing the market is critical in a game like this, but we think this finishes close to a one-score game. Look to buy the trailing team — especially the Lions — at + money if you can get it + 10.5 or +7.5. 
• This game was featured in my leveraging tails piece for Week 3. And some of the reasons I liked it are also angles I'd be looking to double down and trigger with a live bet on the Ravens alt line.
Scenario 1: If the Ravens jump out to an early lead, look to back them on the alt line at -9.5/-13.5 at + money.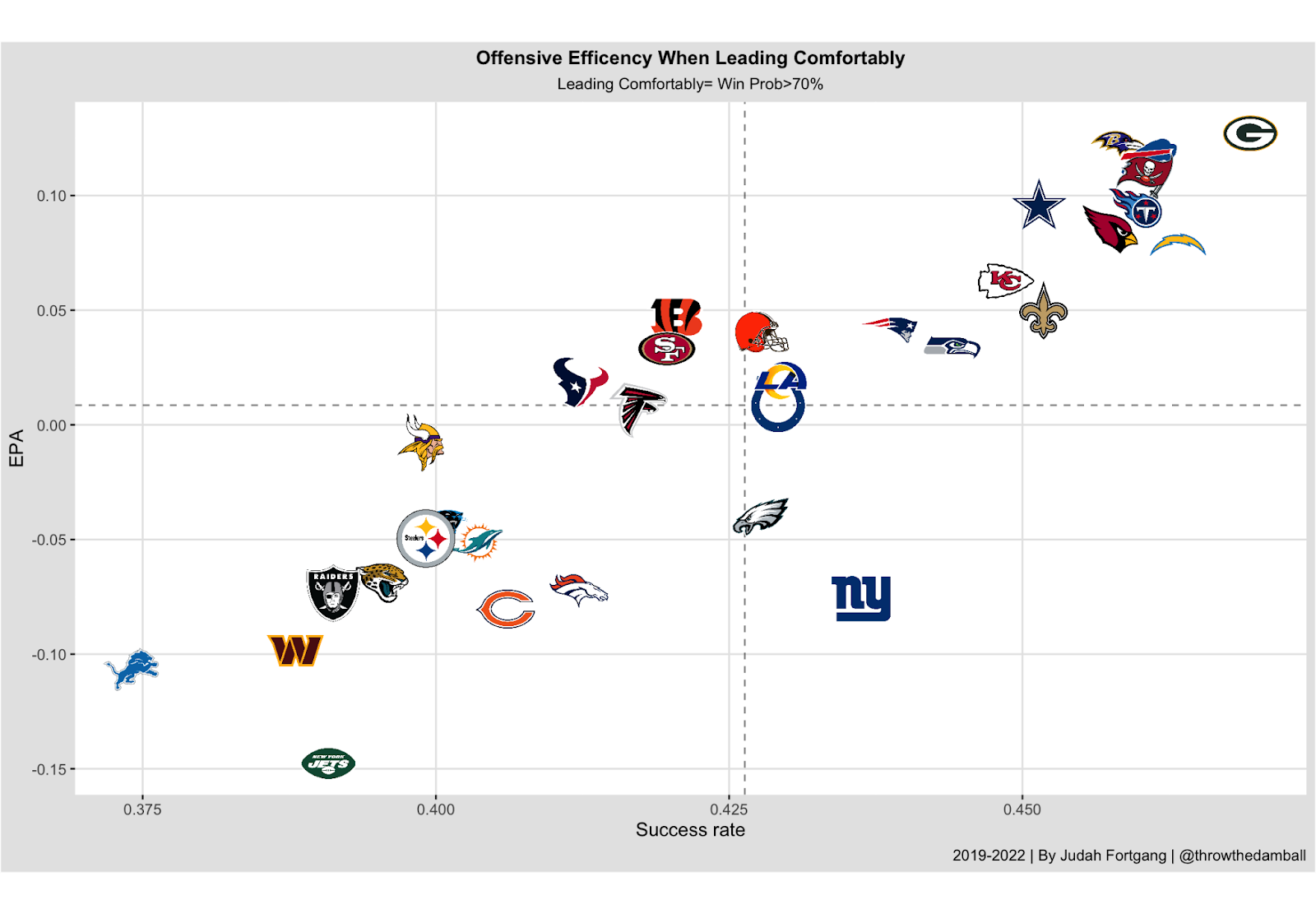 · Last week's meltdown was an exception, not the rule. This Ravens team has been especially dominant at extending leads since Lamar Jackson took over in 2019. Especially after the meltdown last week, look for the Ravens to keep their foot on the gas and continue to build up a lead.
Scenario 2: Closely watch how Mac Jones performs against the blitz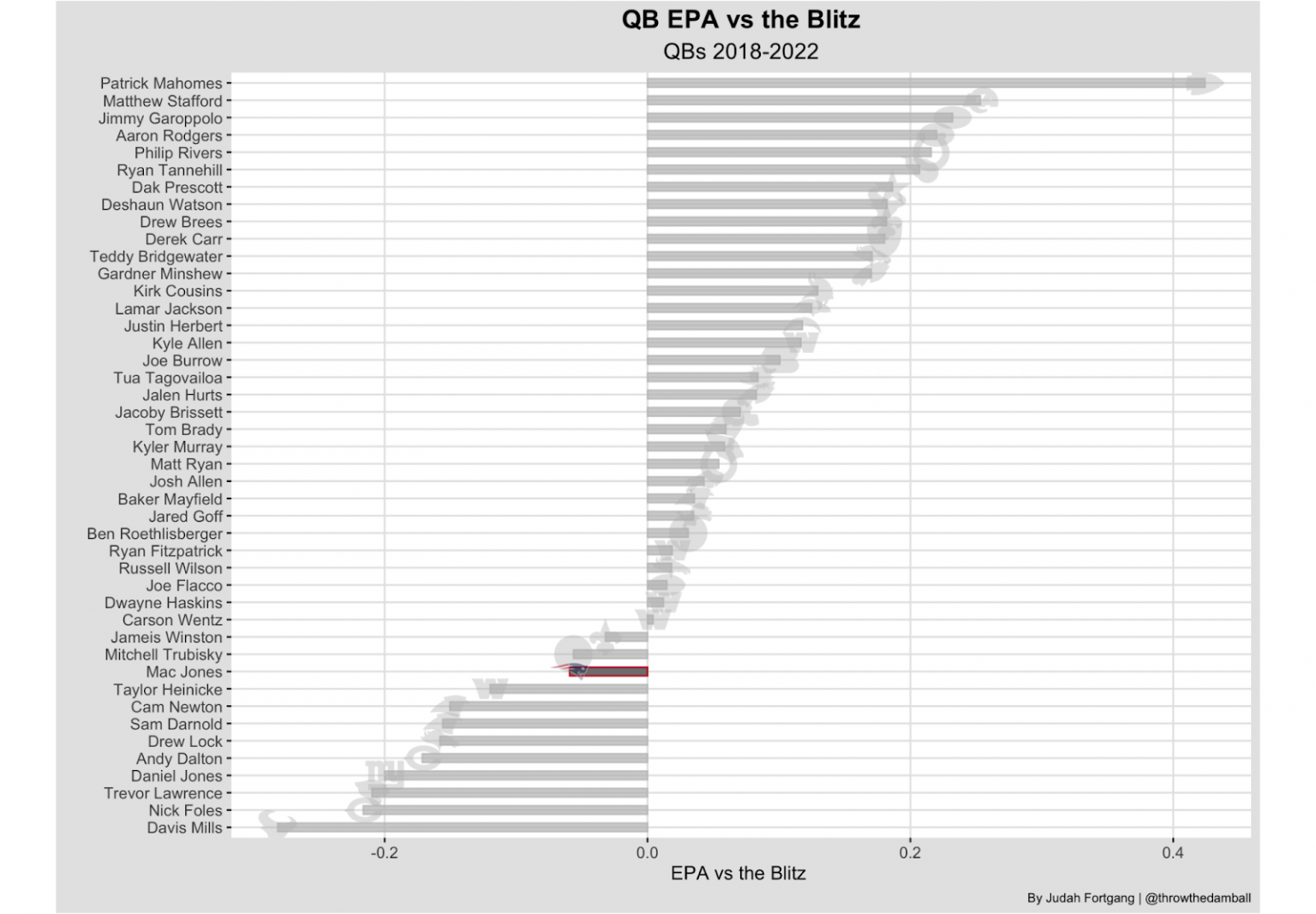 · Jones has struggled against the blitz in his young career. Wait and see how the Ravens game plan defensively: are they blitzing? Does Jones look comfortable picking up the blitzes? If Jones looks uncomfortable and the Ravens are blitzing often, don't trust Jones and the coaching staff to make in-game adjustments. The Ravens' aggressiveness would heighten the chances for sacks and turnovers creating further room for them to build a lead.
· But if the Ravens don't blitz at all — or if Jones is unfazed by the blitz — and don't build an early lead, this would be a spot to lay off. 
San Francisco 49ers @ Denver Broncos (-1.5, 43.5)
• As we mentioned last week in this space, when we nailed the set up-for Chargers vs Chiefs, offensive volatility and firepower are live bettors best friends.
· Quick lead changes: Lead to big swings in win probability — and corresponding odds — which allows bettors to jump on both sides and create a middle and or/guaranteed profit. 
· The Broncos and Niners should be two of the most explosive offenses in the NFL: That should create the kind of volatility ripe for live betting.​​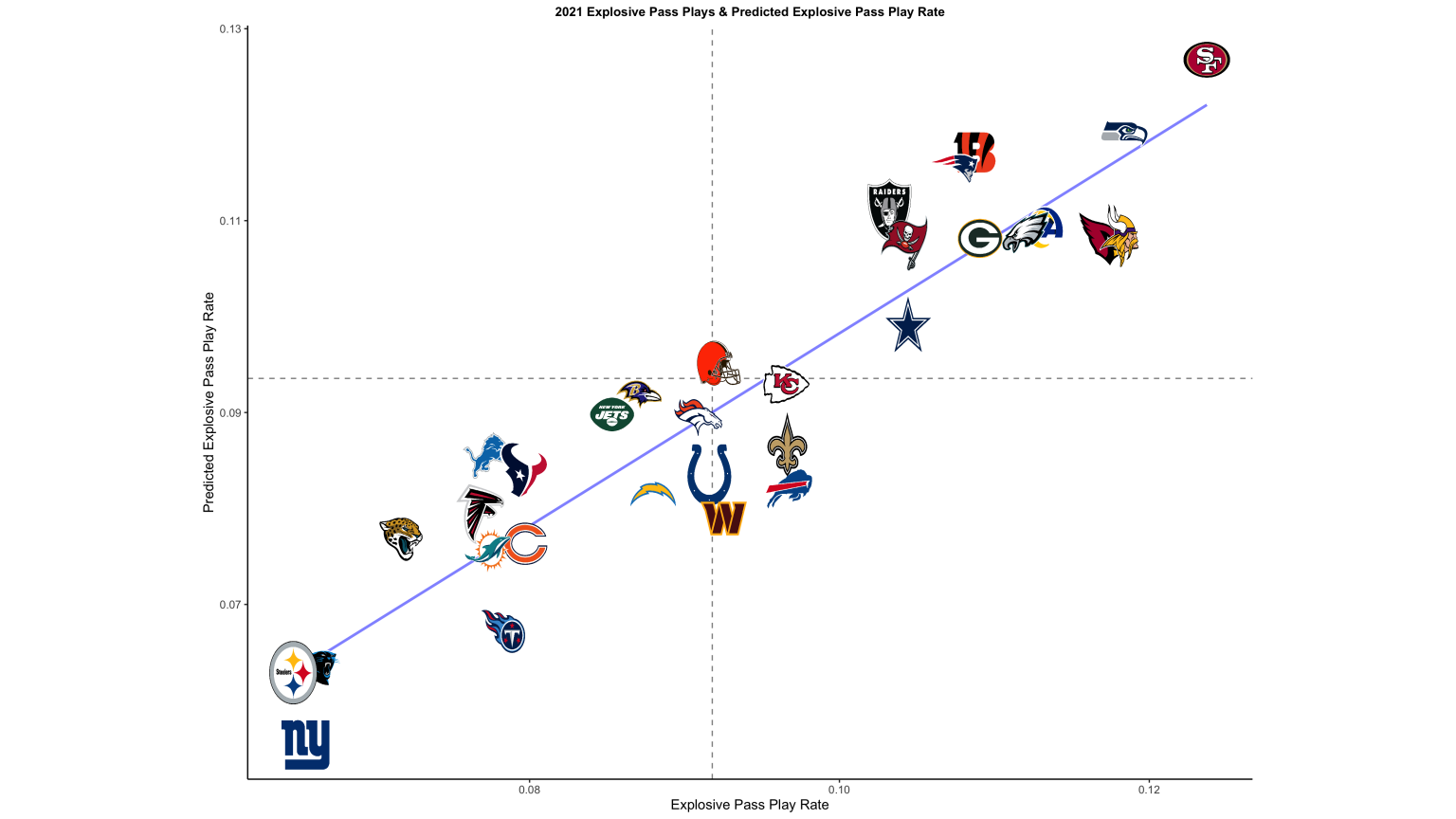 · In 2021 with Jimmy G at QB: the 49ers were 1st in the NFL in explosive pass rate. Russell Wilson's Seahawks were 2nd. Now with Denver, Wilson has gotten off to a fast start (5th in explosive pass %). 
Bottom line
In what should be a back and forth affair between explosive passing attacks, look to buy the volatility inherent in two explosive passing attacks and grab both sides live at + money.