• Chiefs-Chargers live-bet gameplan: With Mike Williams and Keenan Allen back, bet Bolts moneyline pregame (+200), then play Chiefs live when they're plus money to guarantee a profit.
• Middle opportunities abound from there, with quick-strike offenses likely going back and forth early and often.
• Cowboys-Vikings live-bet gameplan: Play Dallas on moneyline at plus price and on alt spread once it trails, as Vikings are great defensively on script (2nd), average off (18th) and consistently struggle to protect, extend leads.
Last updated: Nov. 19, 10:00 a.m.
Estimated reading time: 3 mins
---
Live betting can be one of the better ways to profit, as sports books are slower to adjust to new information than in other markets.
But with 12 games on Sunday in Week 11, it can be quite overwhelming for the bettor to follow the different markets and capitalize on inefficiencies. The goal in this space is to provide angles to monitor and capitalize on specific team tendencies not accounted for in live markets, helping bettors cut through the noise with a gameplan and better process for how to profit live betting.
---
Live-Bet Gameplan: If they fall behind in Minnesota, bet Cowboys moneyline at plus money and sprinkle alt spread -2.5, -5.5.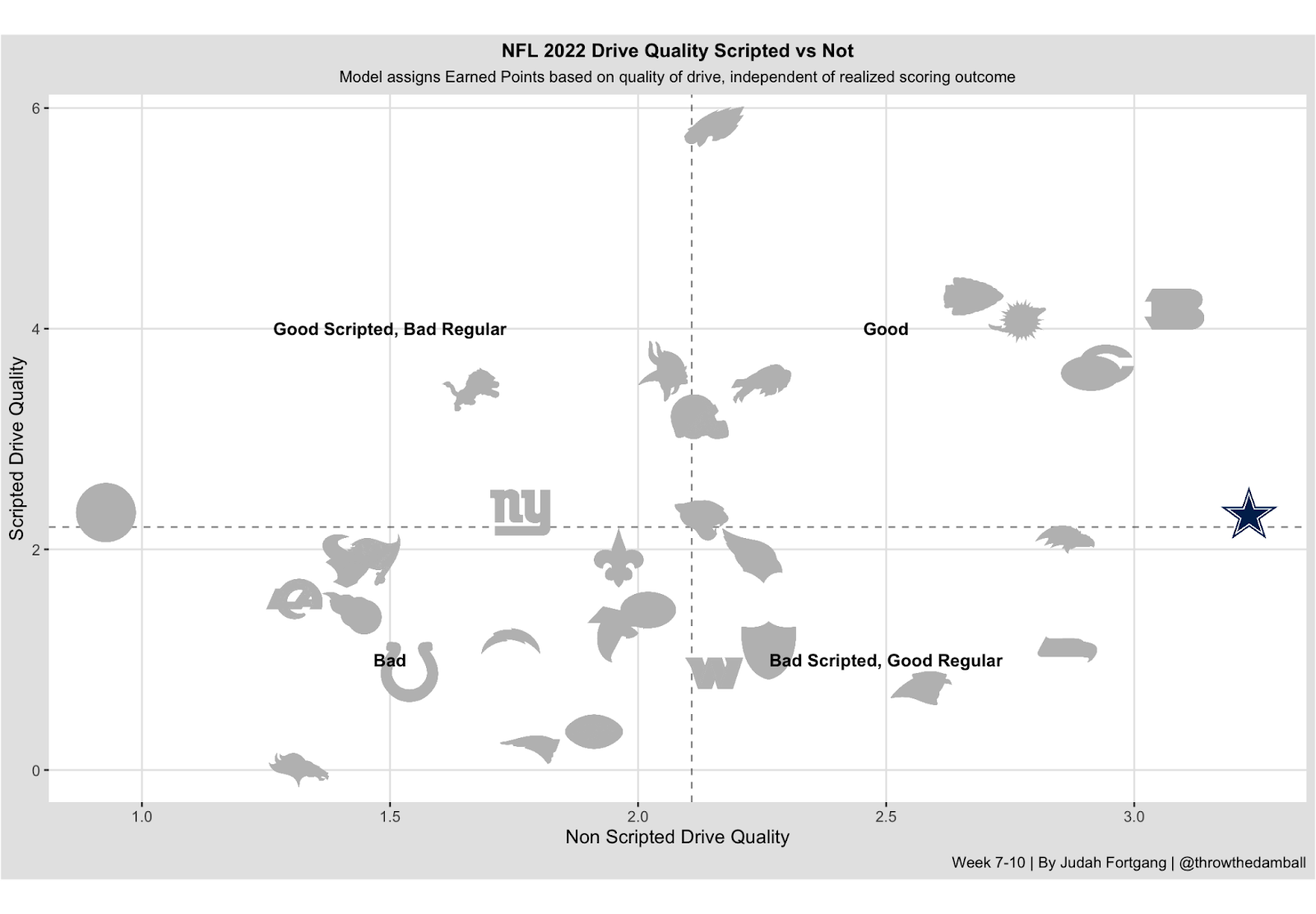 • Minnesota's defense is 2nd-best in the NFL defending scripted plays, and 18th off script: Their delta is nearly a point better scripted as opposed to not. 
• And Since Dak Prescott's Week 7 return, Dallas has started very slow in games: The delta between their scripted drives and non scripted drives almost a point per drive. The Cowboys have relied on their RB's early, running them 2.5% above expected on script, and with Zeke back the Cowboys will likely try to get zeke involved early. But once they move off him as the game rolls along, expect the DAL offense to get going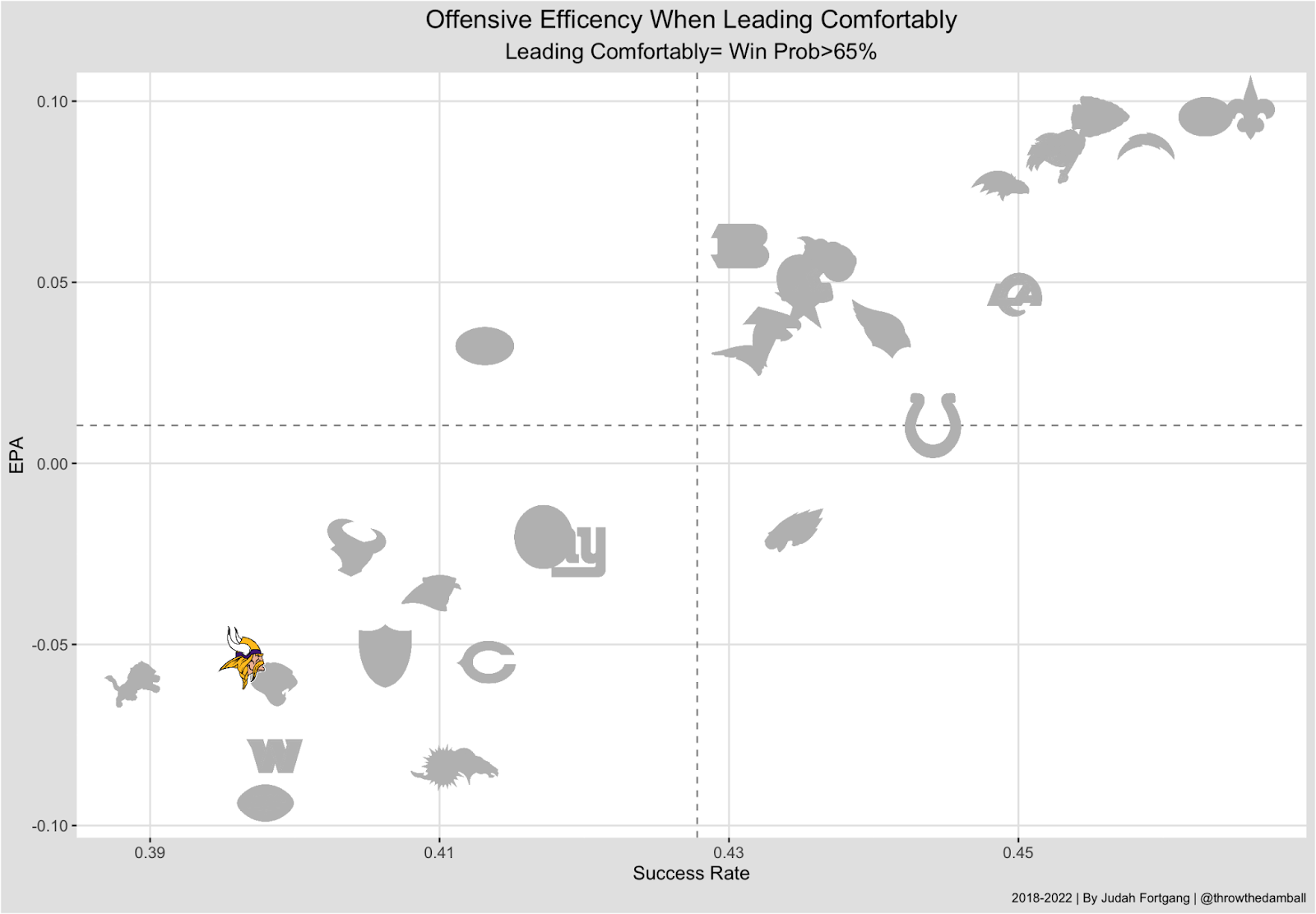 And of course, there is also the angle that the Vikings have been completely incapable of building and extending leads on offense, struggling year-in-and-year-out since Kirk has been at the helm.
Live-Bet Gameplan: Start with Chargers moneyline +200 pregame, before betting the Chiefs at plus money to guarantee profit. continue buying each side as the leads swing back and forth.
• This is a play on the expectation of Keenan Allen and Mike Williams returning for the Chargers: If they're healthy, I'd expect the Chargers offense to get going in a must-win spot. There are few numbers from their season thus far that are truly meaningful because they haven't played a game with their full slate of weapons. 
With their top receivers and Justin Herbert back and healthy, I'd expect the Chargers' offense to look more like the unit that had the second-highest drive quality last season.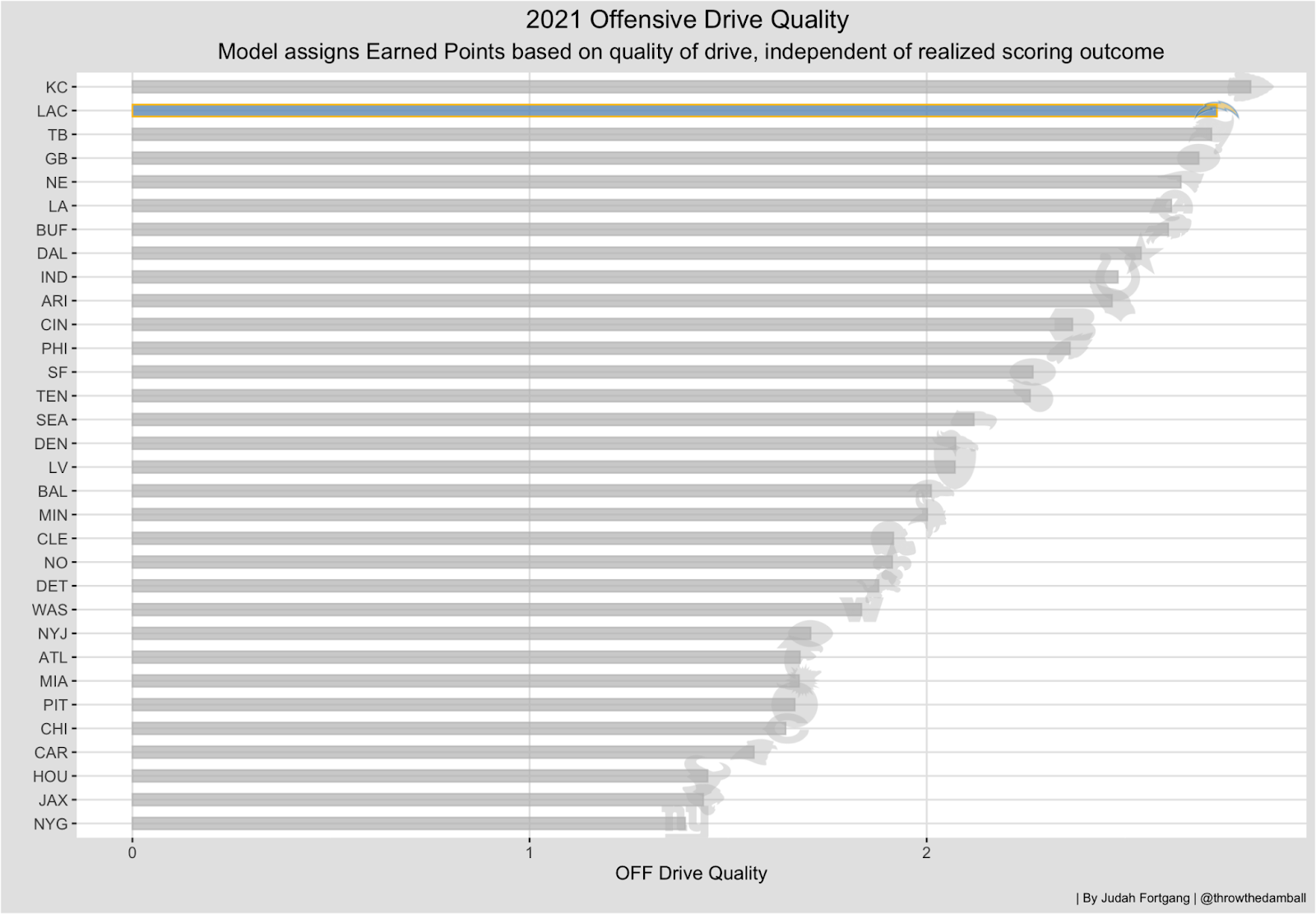 • Play the volatility: In a game with one great offense and one with an opportunity to again unlock its great potential, volatility can create serious live betting value. When there is high volatility, there are big price swings, and one can oftentimes — especially when planning in advance — book a middle (both sides of a bet cashing), or at the very least get both sides of a bet at +money for a guaranteed profit.
• Led by elite quarterbacks, these offenses are capable of scoring quickly and scoring often: And just as quickly as one team gains a lead in this type of game, the other elite offense can score quickly and efficiently and provide opportunity for a middle. 
Live-Bet Gameplan: 
Start by betting the alt under 31.5 (+210), and look to buy a middle with the over if the total creeps toward down toward 27/28 on account of a slow scripted start.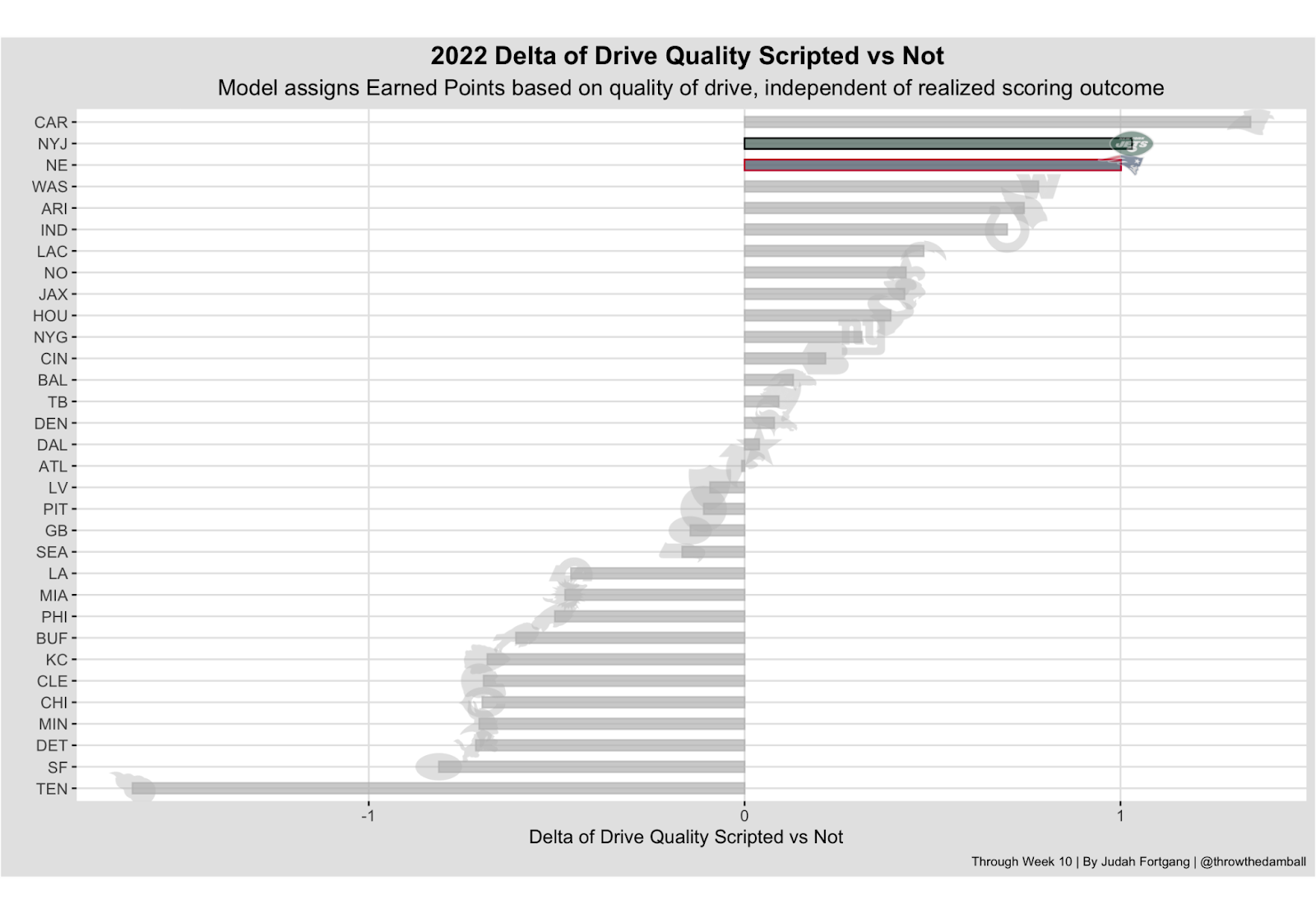 • The Jets and Patriots each have performed significantly better off script than on it: Both are bottom-3 units on script, toward the middle of the pack off the script. 
• Both teams improve not only in efficiency but increase their pace as game progresses: New England is the 6th-quickest offense in neutral spots, and the Jets are 11th. This means more play volume can accumulate, which leads to more scoring.